Hello all!
Hope you are having a wonderful day, and are staying safe as well as happy.
Circa fall of 2016, i decided i wanted to be an ODST for halloween, as i was totally in love with ODSTs, and so little me went and found Andrew DFT's guide on how to become an ODST. (cue the excited screeching)
Fast forward about 5 or so years and here i am, a blooming foamsmith and a huge fan of halo. (naturally you can probably see where this is going) So, this past fall, i was thinking to myself, and i said "self, lets make another ODST." Being a helljumper through and through, i got to work immediately. using the DFT tutorials loosely, i created my new set of armor.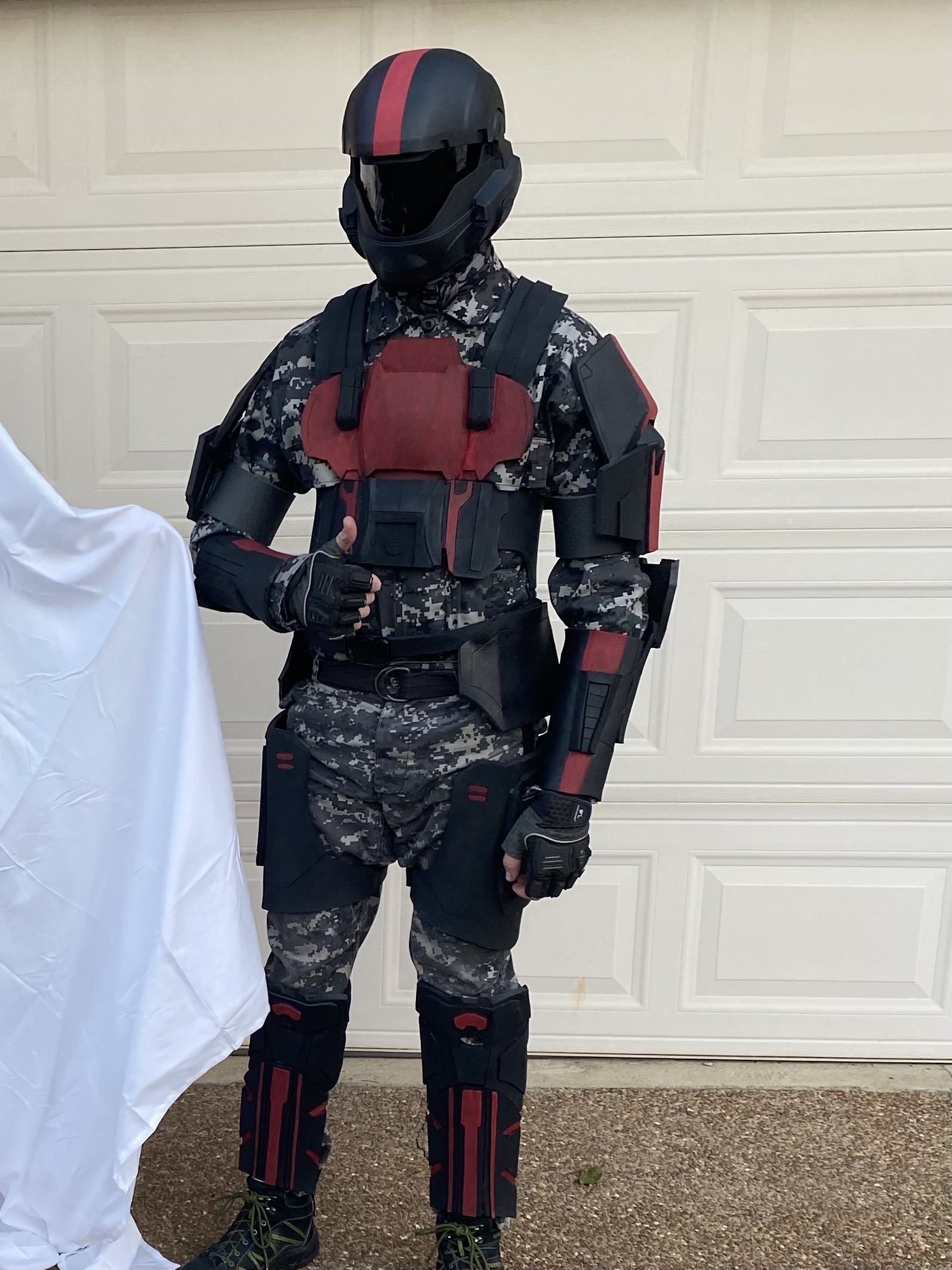 3D printed helmet, and the rest of it all is foam.
The suit itself looks decent, but the fit is fairly tight due to scaling issues, as well as the general lack of detail and no weathering.
so, in this thread i will be updating the suit, to make it look nice, fit well, and make it look like i've actually been deployed on a drop.
Along with upgrading the suit, i will be entirely scrapping some of the pieces for completely new ones, hence the "New ODST" title.
So, i invite you to join me as i drop feet first into hell with this project.
Last edited: