Hey everyone, check this out. HillCrest Labs has introduced The Loop, a GUI-driven remote control, complete with an astonishingly familiar design. Also, the light on the front lights up bright blue when you use it. Try over-charging this one when you get mad at your cable provider! haha
THIS is cool.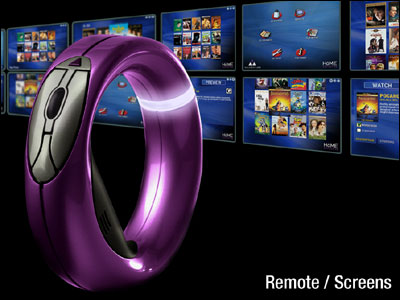 Read more about it on Popular Science's web site at
http://www.popsci.com/popsci/whatsnew/a0f2...ecbccdrcrd.html
.