Well guys,
I started Friday evening after I found this website, and got several pieces done by Sunday 11pm. Albiet I forgot to rescale the pieces from the original 7' 2" tall man. So at least I got some good practice. Here are some preliminary pictures...
helmet: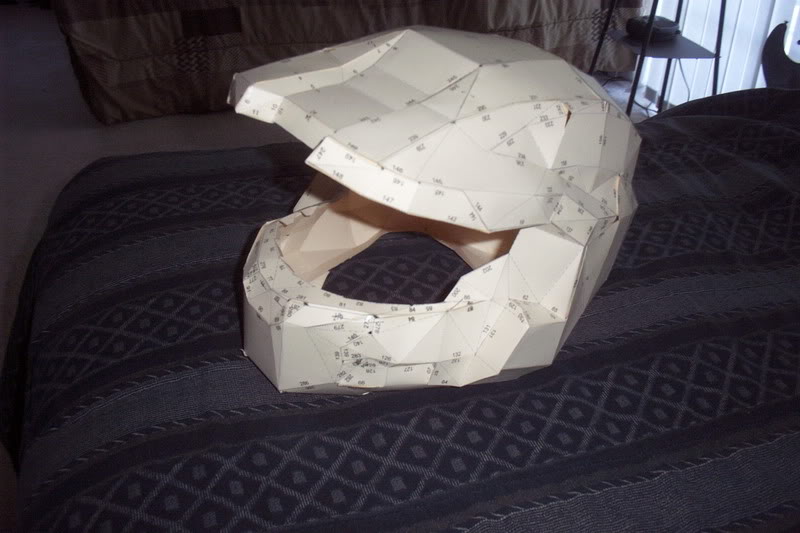 vest only: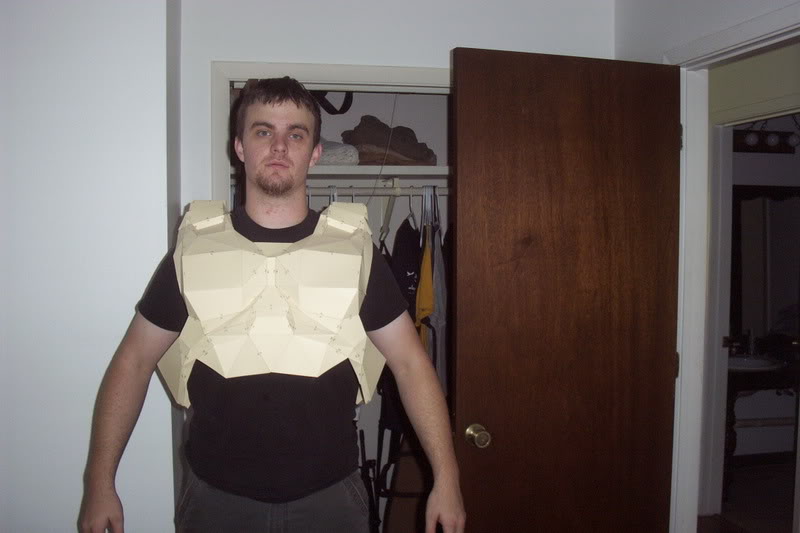 vest + helmet:
vest:
left bicep:
helmet left:
helmet front right:
tools of the trade + properly scaled left forarm:
I bought several things at the hardware store which includes:
Dnya-Glass. Its a fiberglass + Kevlar strand putty. $19
Fiberglass repair kit. $50
Masks.
Gloves.
Brushes.
Im going to use the left calf piece thats insanely huge on my leg(i didnt take a picture of it, its outside drying)and I'm trying out the Dnya-Glass first to see how it hold. Then Ill use real fiberglassing on the other side to see which is more durable. If the dyna-glass is just as, if not more so durable then conventional fiberglass, it would be much more wise to use that as its half the cost.
Will update.
drgon47
New Progress.
Well, after destroying most of my paper armor, I had another go at it. So here it is, tell me whats wrong or right with it, so I know what needs to be improved and whatnot. Im managing about one piece every day after work. As soon as Im done I will take a whole weekend to just resin and hopefully fiberglass all the pieces.
Side note, Adam, you said you slushcasted your whole suit. I suggested this to my dad and he thought it would make the suit very heavy as apposed to making the molds and then wetting down the fiberglass strips and then trimming it and making the pieces that away. Suggestions ?
Pics=
All completed pieces so far, some resined and fiberglassed, and some still in the paper stage.
Right calf above the left foot. Odd yes, but hey, it looks cool
Self explanitory..
Right Thigh.