Division Scheduler and Keeper of Con Lists
Division Staff
Colonial Regiment
Community Staff
OH MY GOD!!!!!! Another build being started by me.......as if I didn't have enough on my plate. Well, This is one that is going to take a while since I'm still building my Argus suit and also deciding on the type of material I'm going to use.......AND........ I still have other things on the front burner. I got the blueprints and exploded version from Punished Props and scaled it to the size I wanted......4 feet 4 inches!!!! Monstrous!!!! My DMR is 3'6" and that is a nice size prop. This is going to be a bit shorter than my M247H but not by much.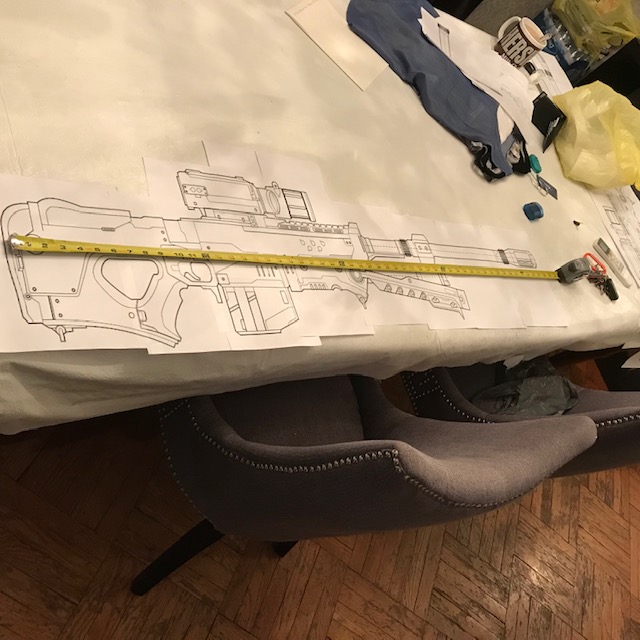 I am very much leaning towards using insulation foam as I can carve it out.....something which I have never done but would love to try. I thought about using foam-board but that doesn't have the consistency for carving. The foam used doesn't take to sanding well. It just shreds and makes a mess.
So I got to cutting out the template and really only got up to cutting out the full body........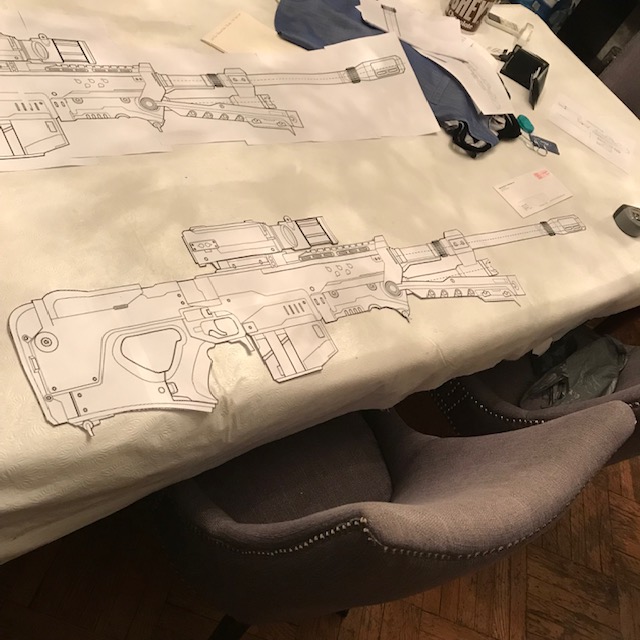 Then I realized.........."Hey, I'm missing something"............I don't have the exploded templates. Very strange. I guess I left them at work. I get in this morning and no joy. Can't find them. Worse off is I didn't save the file to match the size of the full template.......Now I have to cut up a full size one to make the separate components........
Good thing I printed out 3 sets....(at least I saved that file).......Now I just need to correctly cut up 1 of them. Punished Props build this out of MDF.....I have built stuff w/ this, but never a prop. I know its on the heavy side. Has anyone build anything w/ it? It definitely would be sturdy and strong but I'm concerned w/ the weight......do I really want to walk around w/ a prop that weighs in at around 10lbs for a few hours at a con? That is a lot of weight.