Hey Everyone!
Long time since I've posted, but while working on various projects (including fixing/modifying my first foam suit) I started to wonder about other ways to seal EVA foam. I used the Rustoleum version of Plasti-Dip for my first foam build (because here in Canada, P-D is 25$ a can to Rustoleum's 15$), which took about 4 and a half cans. So I started thinking if there is a way to get more out of each can (to save money, cause I'm cheap like that).
I picked up some some Mod Podge, and did a little test. I tried straight MP as well as watered down (to the consistency of honey-ish)
Also, the little craters in the bottom right corners are from me pushing into the foam with my thumb and the end of a paint brush, just to test against various kinds of abuse. I bent the pieces to about 90 degrees, and the MP layer seemed to crack "with the grain" a lot worse then against.
* The pieces used for this test were not sealed using a heat gun. I forgot to do that, so please forgive me.
*
I'll let the following pictures speak of the results.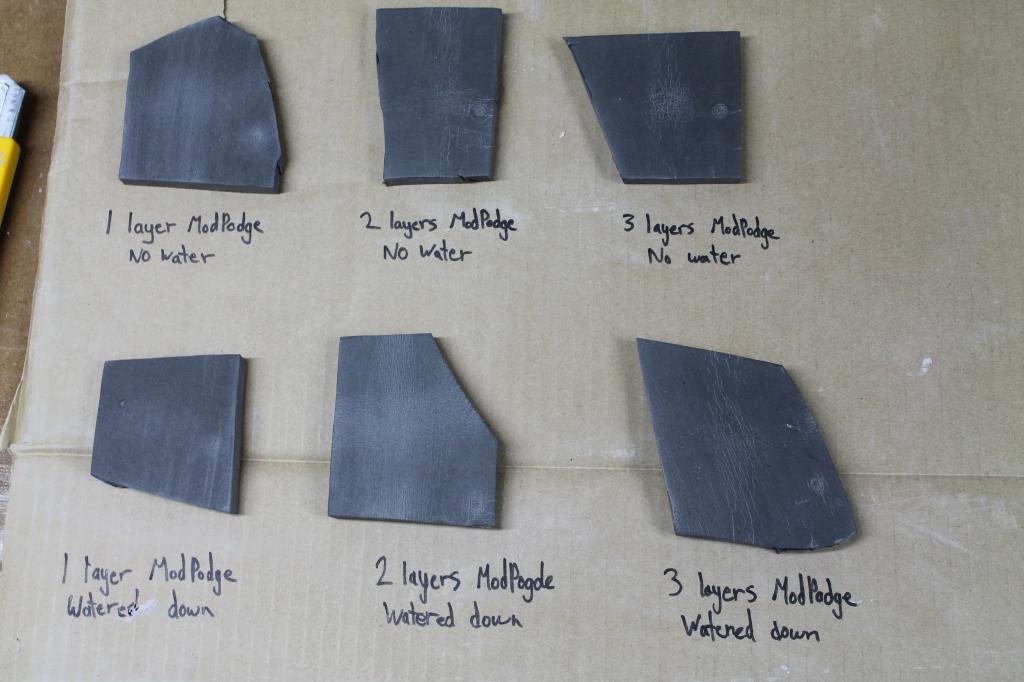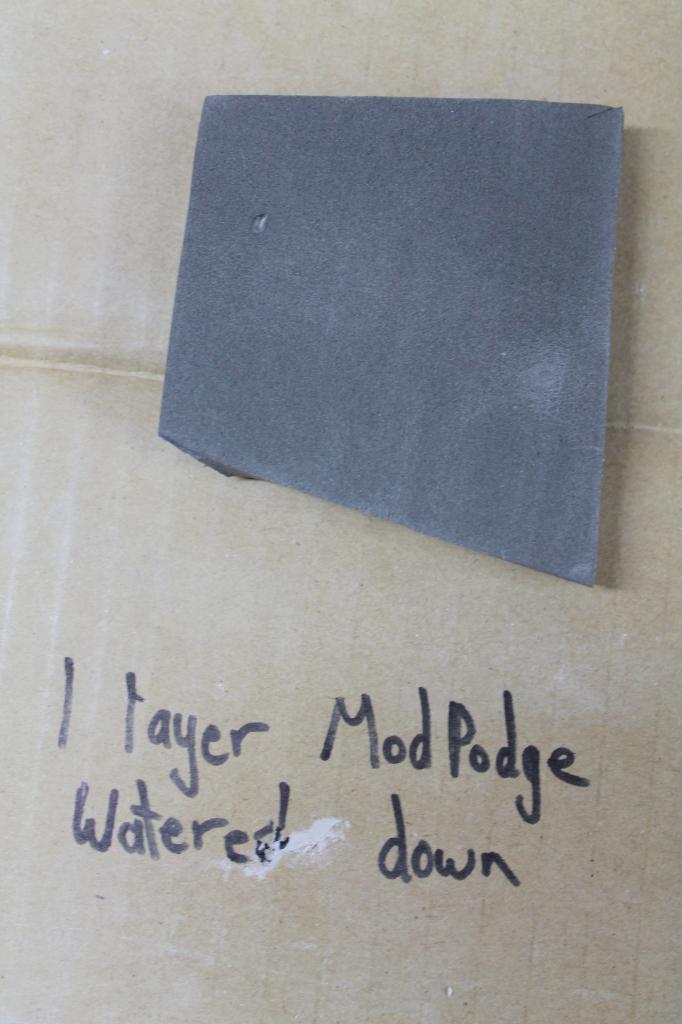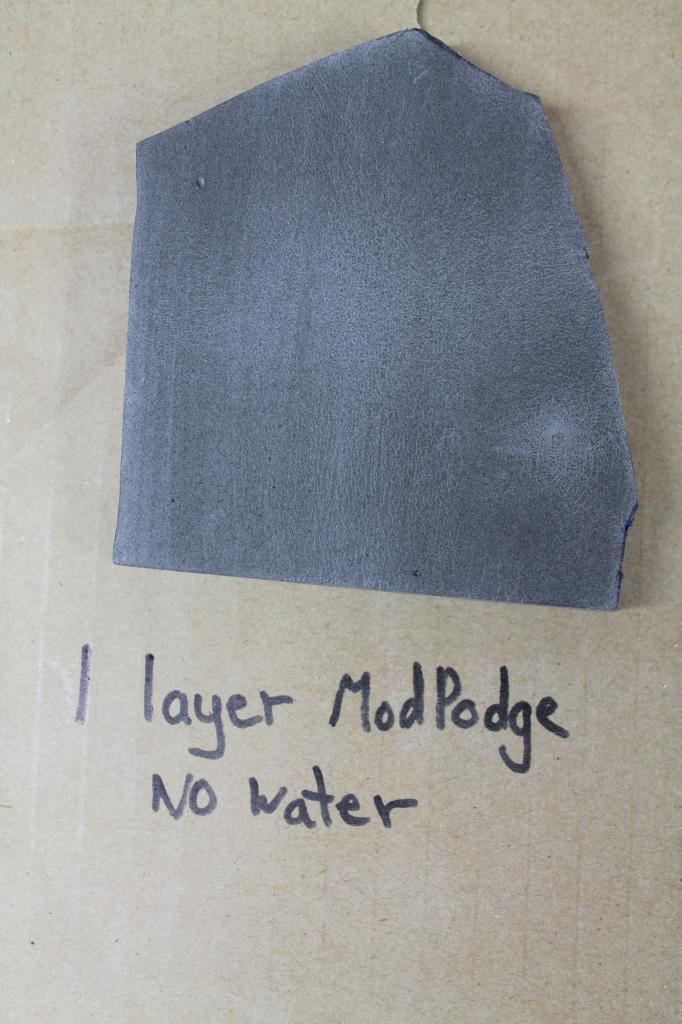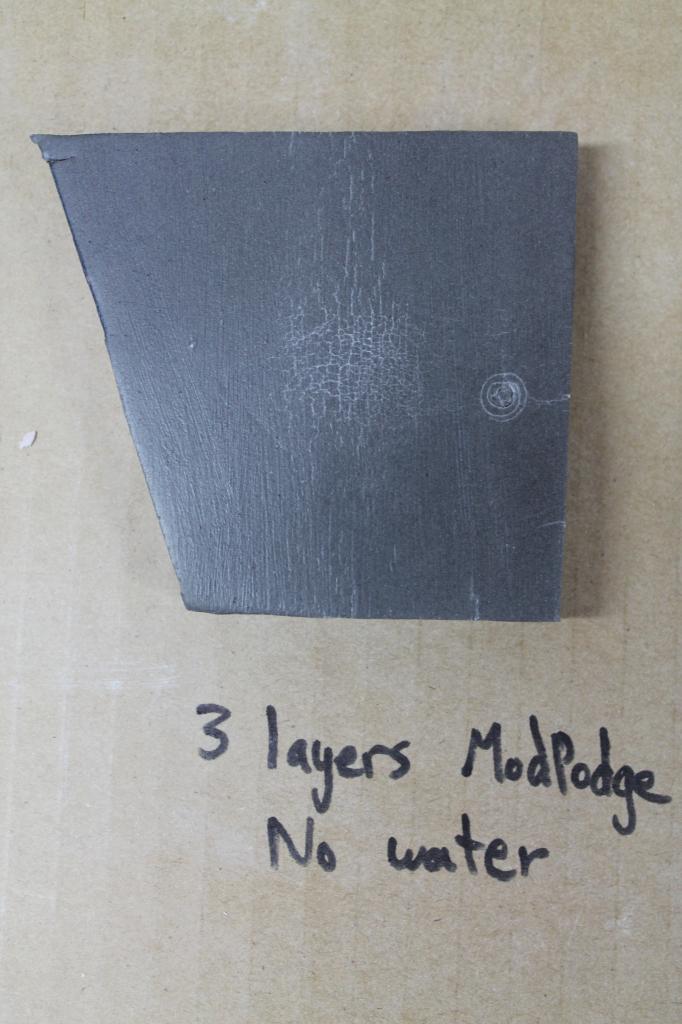 As you can see, adding a bit of water makes the cracks less "sharp", therefore leading me to believe the water helps the foma absorb the MP and still retain some flexibility.
I plan to spray them with the Rustoleum Pro Grip as a test to see if the foam absorbs less, since it's covered in MP. I will also test using paint straight from a rattle can (with a base of primer) I will post pics of the results ASAP.
Feel free to leave any comments/questions.