I ordered an ultrasaber despite being told not to by litterally everyone saying "they have terrible customer service" "the blades aren't bright enough" "the hills are cheaply made and the blade will crack and break when u hit things"
Im here to tell u that in my opinion... its amazing...
I ordered the cheapest hilt they had, and when they were out of it they immediately texted me and asked if I'd rather wait for it or pick a slightly more expensive hilt for no greater fee (amazing customer service) I of course opted for the cooler hilt as the only reason I bought the other one was cuz its the cheapest
When it arrived, despite me choosing the color disks over the colored light, its really frickin bright!
I've been spinning it around, hitting things, and I've already dropped it at least three times and its totally fine XD the hilt looks really cool and is actually made of metal!
I would totally recommend these to other people... sorry this doesn't really count as a "build thread" I can take it down if u deem it innapropriate for the forum I just thought I'd show u guys and tell u it was only 75 bucks!
Edit:
I got the color disks which alow me to do this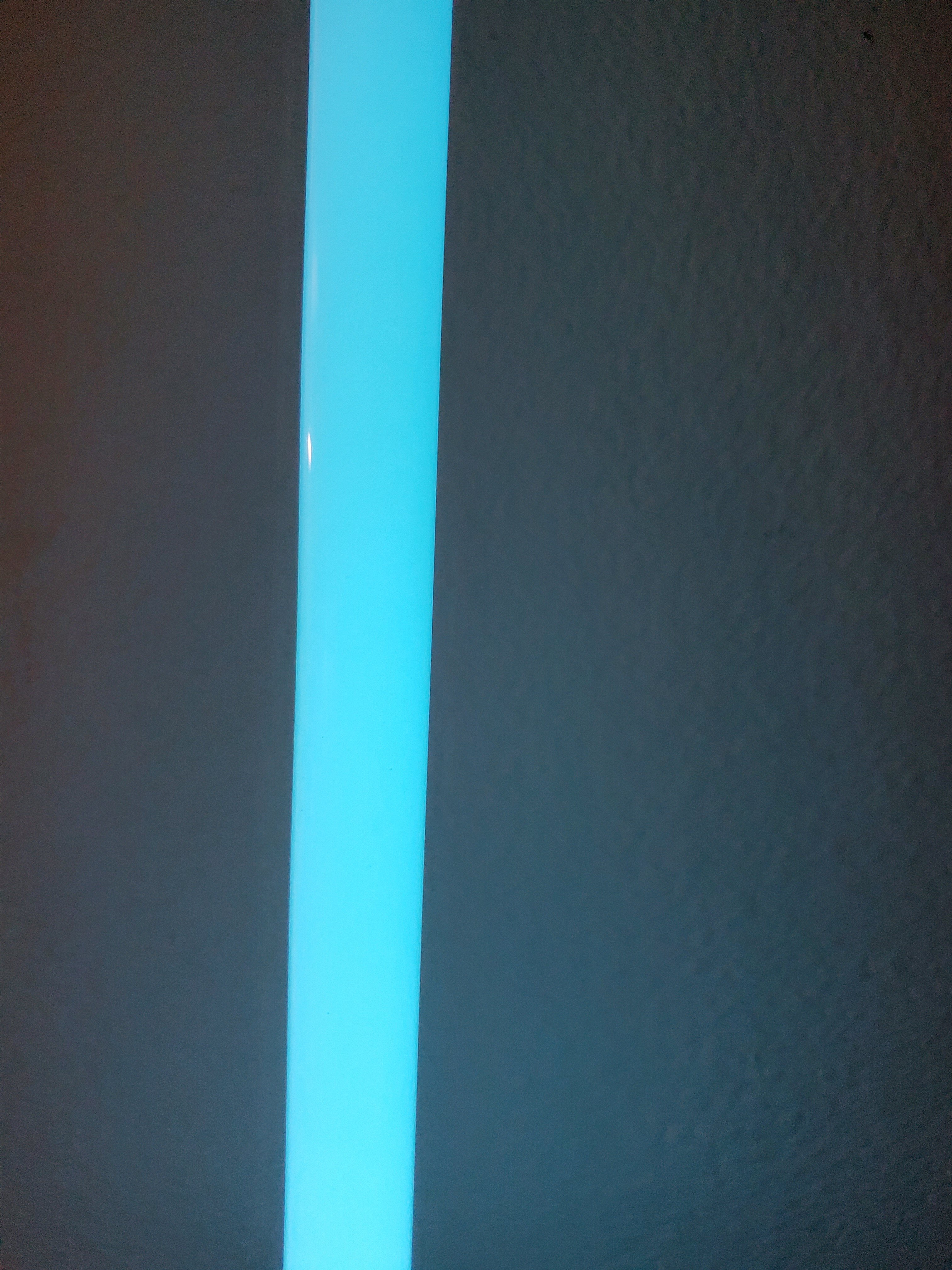 And here are the details on the handle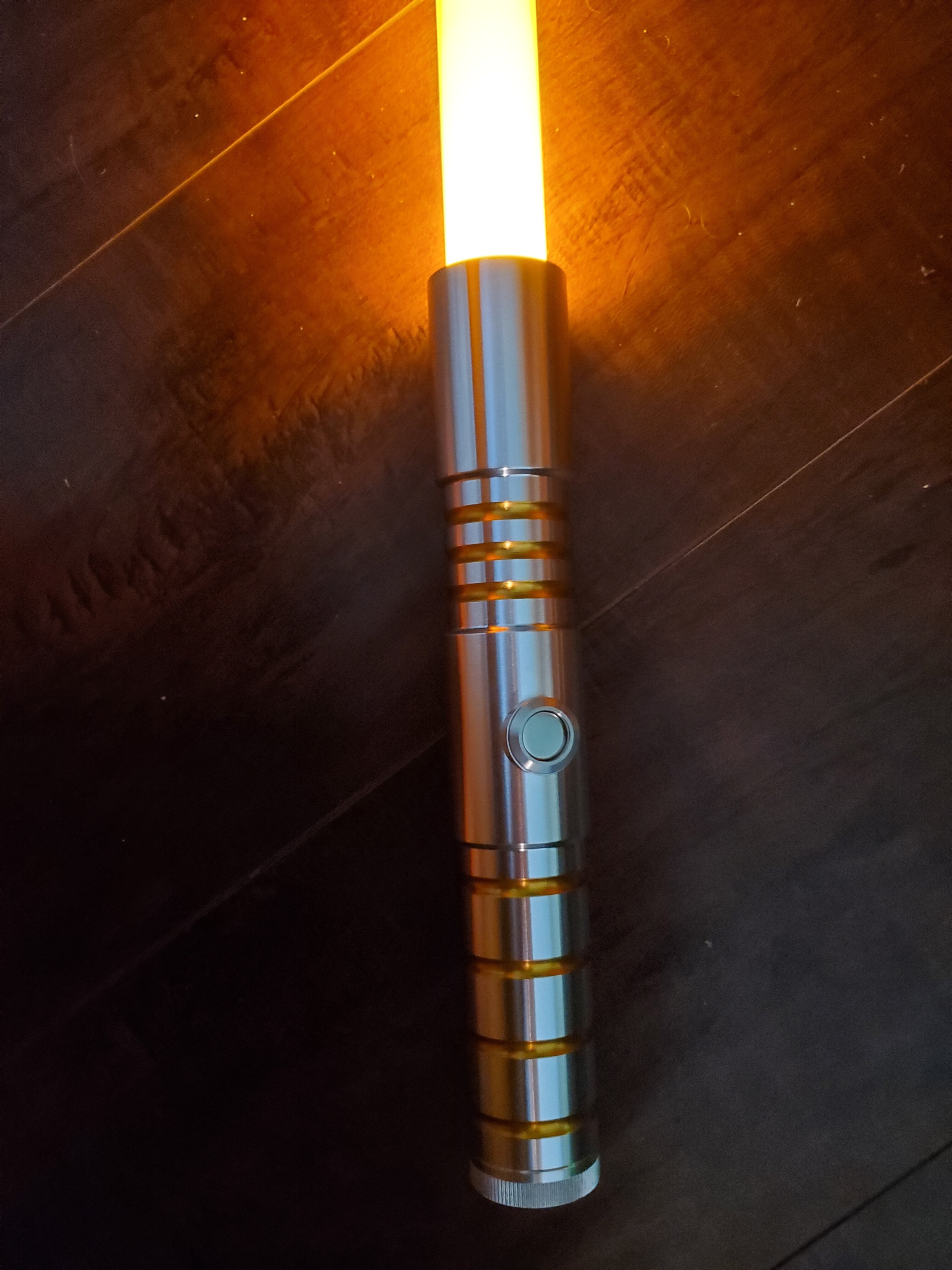 Last edited: