Hey guys! First time ever building a cosplay other than a scout trooper helmet i did a while ago, so im excited to learn and make some mistakes along the way! Im planning on using the infinite mark vii armor core.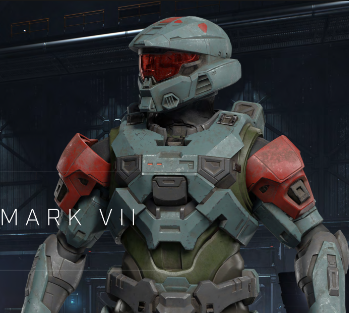 Helmet - MK VII with starlight and special visor
Chestplate - ODST
Right shoulder - Mk V B ODST
Left Shoulder - Rakshasa Teccniqe
Wrist attachement - Mk V B Tacpad
Thigh attachement - Rakshasa medkit
Knee pads - Rakshasa Sportstek
Gloves - Mk V B Challenger
Im planning on using this for the visor:
because of the mark viis simple visor shape i dont feel like im losing a lot of detail with using a mask and the led lights look cool :3
Ill be using the custom design option for funny eye designs like this:
because i wont be able to see throught he mask im planning on doing what PipNinja did with his gungir build and just build a nanny cam into the helmet (starlight attachement) and putting the lil tablet view on the inside to see thru.
For the armor itself I'll be using a white/yellow/black color scheme because I like the way it looks on the rakshasa coating and its just a good color scheme in general
Printing all of this on my ender 3 Max with PLA, so it wont be the smoothest straight out of the printer but at least the printers big enough to print the pieces whole/just a couple pieces.
Im going to start printing the Mark VII helmet tonight! if yall have any ideas or criticism dont hesitate to reply!
Ill come back here to update yall on more!
(keep in mind i am new to this so theres def gonna be alot of sloppy mistakes and stupid questions so pls be patient w me and thanks for all the help! <3)
Last edited: