Active Member
Australian Regiment
However, I'll actually disagree with your take on using PETG over PLA. I've used both for a while now, and the results I've gotten from PETG are truly mixed at best. I find it to be just too unstable of a filament to print large items with
Context:
Not looking to fight with anyone. Didn't take that as a challenge or anything. Not looking to tell anyone what to do. Just sharing my own experiences and let others do what they want with that. Maybe you give the material another try. Maybe you just jump over it for something else. Maybe you stick with PLA. So long as you're happy, I'm happy for you.
I find that in life we all form our opinions based on our experiences. One person will love Ford and had nothing but great trucks. The next person got 3 lemons in a row and is certain they're trash. We all only know what we live through. You've had some bad experiences with PETG for reasons I don't know: Settings, brand, bad batch, old stock, machine not designed for it... Could be any number of factors. And I'm sorry those experiences colored your view of the material. I've used it as my go-to material except where something else was a more appropriate material for a specific reason, for... 8-ish (?) years or so. Its always treated me well and I've had no reason to consider it 'unstable'. I'll still use PLA in specific use-cases like the silk-silver or silk-gold makes really nice pins, badges, rank insignia etc. I have no hatred for the material, I just use it where I find it to the right material, just like using ASA where its the right material, but not for everything. I just default to PETG until I have a reason to choose something else.
I find it to be just too unstable of a filament to print large items with
Here the helmet and rifle are resin printed, the rest of the suit is all PETG. Yep all the big pieces chest, back, thighs, shins... all PETG.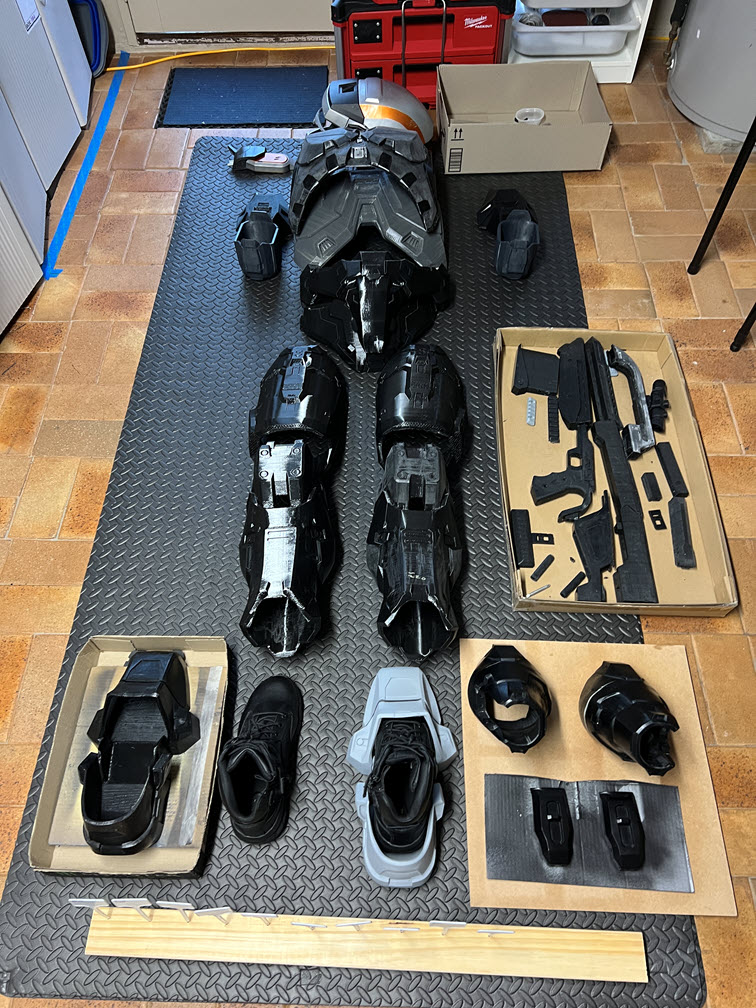 For a better look, here's a thigh and shin, un-sanded. The only clean up was support removal so I could slide them on without ruining the morph suit.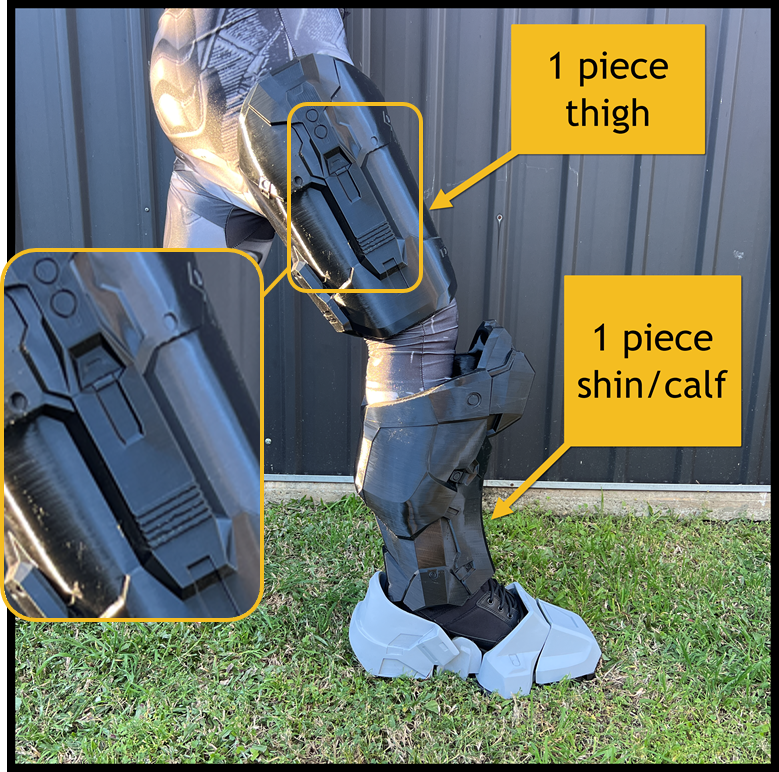 I have to say I was surprised to read
N8TEBB
's experience that even Canadian summers, that I would call 'mild' by Arizona standards were enough to ruin his prop guns. That's the kind of first-hand real-world experience you can't buy and can't actually **experience** unless you're there. So thanks for sharing that with us all.

​