RCO
Canadian Regiment
405th Regiment Officer
NEW Projects for 2019 -
The Librarian (Halo 5) - look for a direct link under my profile for a build thread soon!
Tsuna version Vongola Gear (Katekyo Hitman Reborn!)
Mera - Aquaman (Debuting at Katsucon)
Kyoka Jiro - BNHA (Magazine fanart version)

(2018: will update this thread with short tutorials)
Osiris (Destiny 2 wip)
Bakugo Hero outfit -BNHA
Pro Hero Hawks - BNHA

2017:
Netflix's Voltron Legendary Defender, Destiny 2 Warlock, & FFXV
(Scroll down for a new post on current projects --- finished costumes will be posted in the OP.)
​
-Tom Clancy's The Division Dark Zone Agent




DragonCon 2016 - music video
**For more convention videos, click the link under my profile or search my YouTube: BlazedStarbonFS

//Warning - Entering Dark Zone//
//Transmissions jammed - proximity coverage only // Back-up activated - Systems rebooted //​
~~
Hello everyone!
The following build has a rather unique backstory to it as it was quickly constructed within a 9.6 hour time frame.
You heard me; this was a
speed build
.
~~
This past weekend on Saturday, June 11th, 2016, I found out that my city was hosting Graphic Con for its second year...two days prior to the convention itself. With a 48 hour notice, friends over Xbox LIVE challenged me to a speed build - to see just what could get done within a short span of time as I mostly acquired the materials earlier in the year. This was supposed to be a side project after I completed my Halo costume, but given the simplicity of this project, I couldn't pass up the challenge despite failed previous attempts a few years ago at creating a Destiny warlock in 2 weeks. Oh, little have I learned!
(
Link to the warlock build is under my tag.
)
-Prop quality is somewhat poor, I'll admit, but was meant to appeal from a distance due to the limited time I had.
Nevertheless, I present a mostly completed Agent based off of my character from Tom Clancy's The Division:
*Keep in mind that all pieces will be upgraded or redone in time for Dragon*Con this year.
As a reference, there was an action figure that was created for promotional purposes, and is quite accurate for in-game standards. I'll use this as a general referral for you all until I gather a screenshot of my character, as it shows the standard item setup that your Agent would most likely carry, as well as the brown leather 'Iconic' Division jacket.
Left to Right:
-Grapple hook (black), comms device (teal), and an in-game agent for prop comparison.
The grapple hook is one-dimensional right now and constructed from 2mm craft foam. There's a bit of layering to add depth, but I was aiming for the overall shape so people would know what it was. As for the comms device....I'm not proud of it. >.<
I ended up purchasing a dremel rotary tool which I got on sale three weeks ago for $40 at Canadian Tire. The original price was $120 and came as a 250 piece set, so I couldn't pass up the deal. Following safety precautions and directions, it was my very first time using the dremel specifically to achieve the general shape of the comms device. (The kickback on that thing is ridiculous.)
And yes, there is my Halo pistol in all its glory resting in the background behind a cheap air rifle I found at the dollar store to strap to my go-bag. That is the one-shouldered strap bag, by the way, found at Bentley's : )
[
EXTRACTION BAG:
]
Constructed from EVA foam, craft foam for the body, and covered in two layers of fabric (cotton & reversed-yellow silk), as I could not find the thick plastic material for hazards in my fabric/craft stores. Everything was hot glued together. Working within a budget, this actually did the trick. The stencil I referenced from in-game, as well as using a more common variation for the symbol. Black acrylic paint was used then sprayed with a clear protective sealer.
For those wondering, the extraction bag is hollow which posed many issues throughout the day as people kept bumping into me at the convention. There's a black flap located above the hazard symbol, and I'll be cutting it open in the future to reinforce the interior...as well as making it functional to add things in it for future extractions.
Velcro straps were attached to two parachute buckles, then attached to another pair of velcro straps for easy strapping onto the backpack. (More pictures of the proper strapping techniques will be uploaded later)
BELOW: Everything completed: extraction bag, respirator (bought and is multi-functional for spray painting and using the dremel), comms device, grapple hook, Division Agent arm band.
The arm band was tricky as I hot glued a velcro strap to the back of an existing mini ID pouch, only to print off a proper size for the ID itself then covering it with a film/plastic protector. This will need to be redone as the badge is secured by hot glue so the logo started peeling off after a day in high humidity.
[STRAPPING:]
Heh....what strapping system was used?
Safety pins
. With no time before the convention, I resorted to the basic of the basics followed up by a shot from my trusty glue gun. There is a dark picture of everything connected to my backpack, however, it was a massive combination of safety pins, clips, and cords. I'll upload that one later along with a full shot of the costume next weekend.
Random note of interest - those 405th regiment stickers are fairly sturdy. I slapped one on my go-bag (seen above), and it never fell off, even with the humidity and wear throughout the day.
Between constructing patterns, plasti-dip, and painting it all, I'd say that this was a success given the time frame.
Ultimately, this was fun and tiring to complete on such short notice, but it was oh so worth it! I had a few people ask for pictures, and even ran into two other Division Agents. Sadly, I didn't get a picture with them, although they didn't believe me that I had made all of this the night before the convention
It was funny because what I was lacking in equipment, they donned, yet what they lacked in props, I made up for it. The one guy had initially walked past me, only to turn around and holler at his buddy to notify him that they found another Agent. So.....I had to get in character and posed with the 'surrender' animation by placing both arms in the air. Needless to say, it caused a few people to stop and watch the outcome...only for the first Agent to go rogue on me before they had to leave. LOL
Anyway, this is the product of my weekend and I look forward to upgrading it throughout the summer.
Stay positive, and proactive!
//Now leaving Dark Zone //​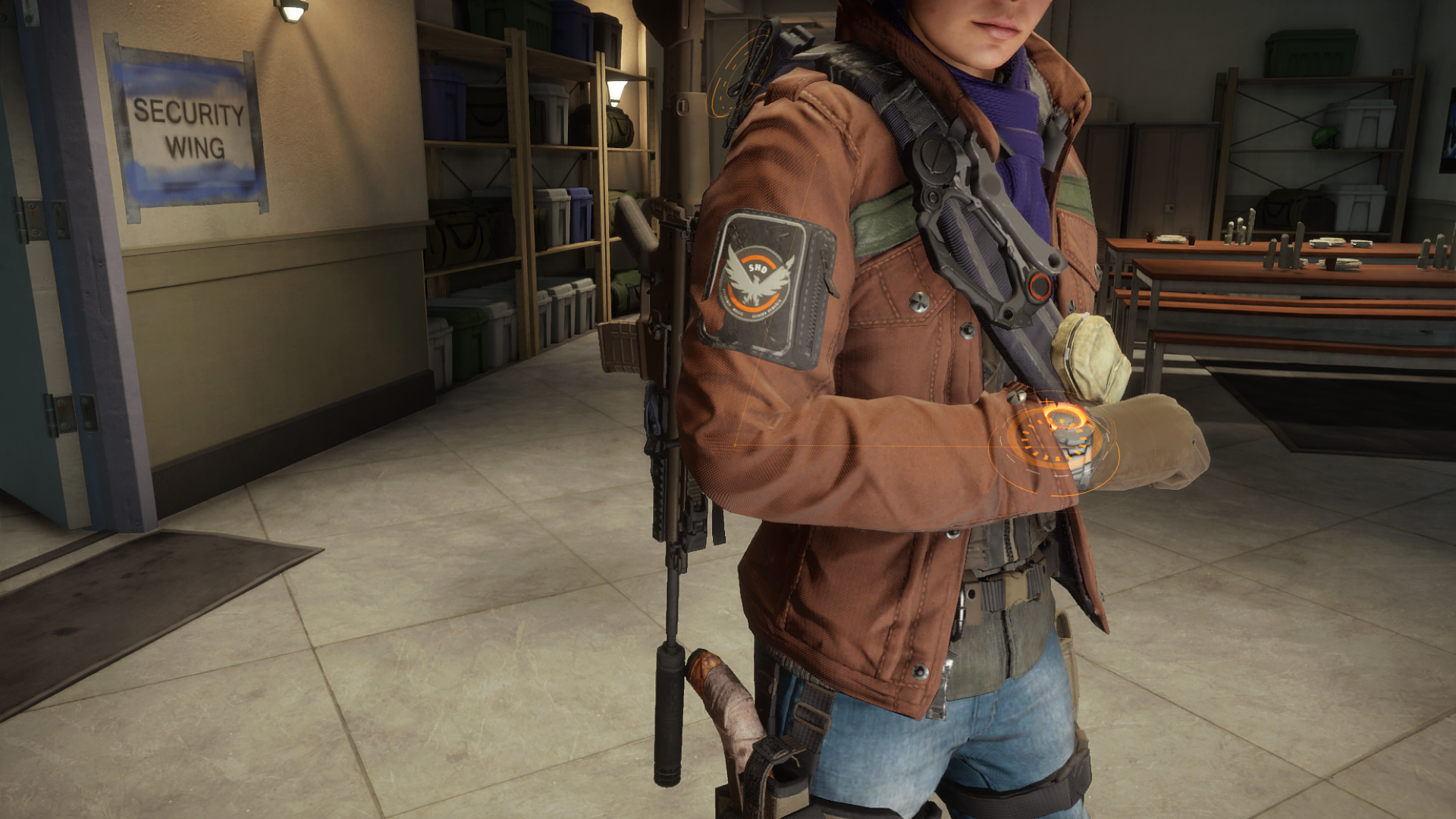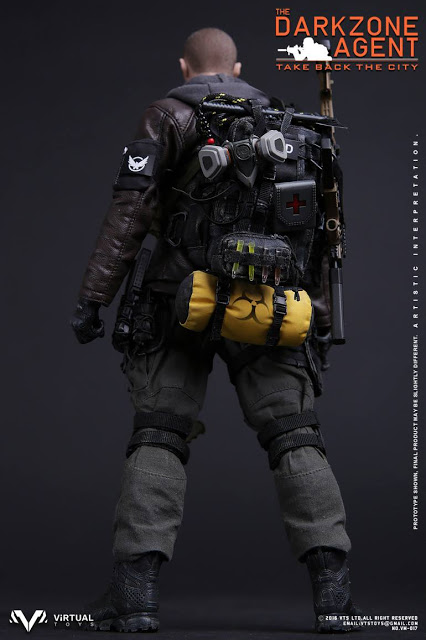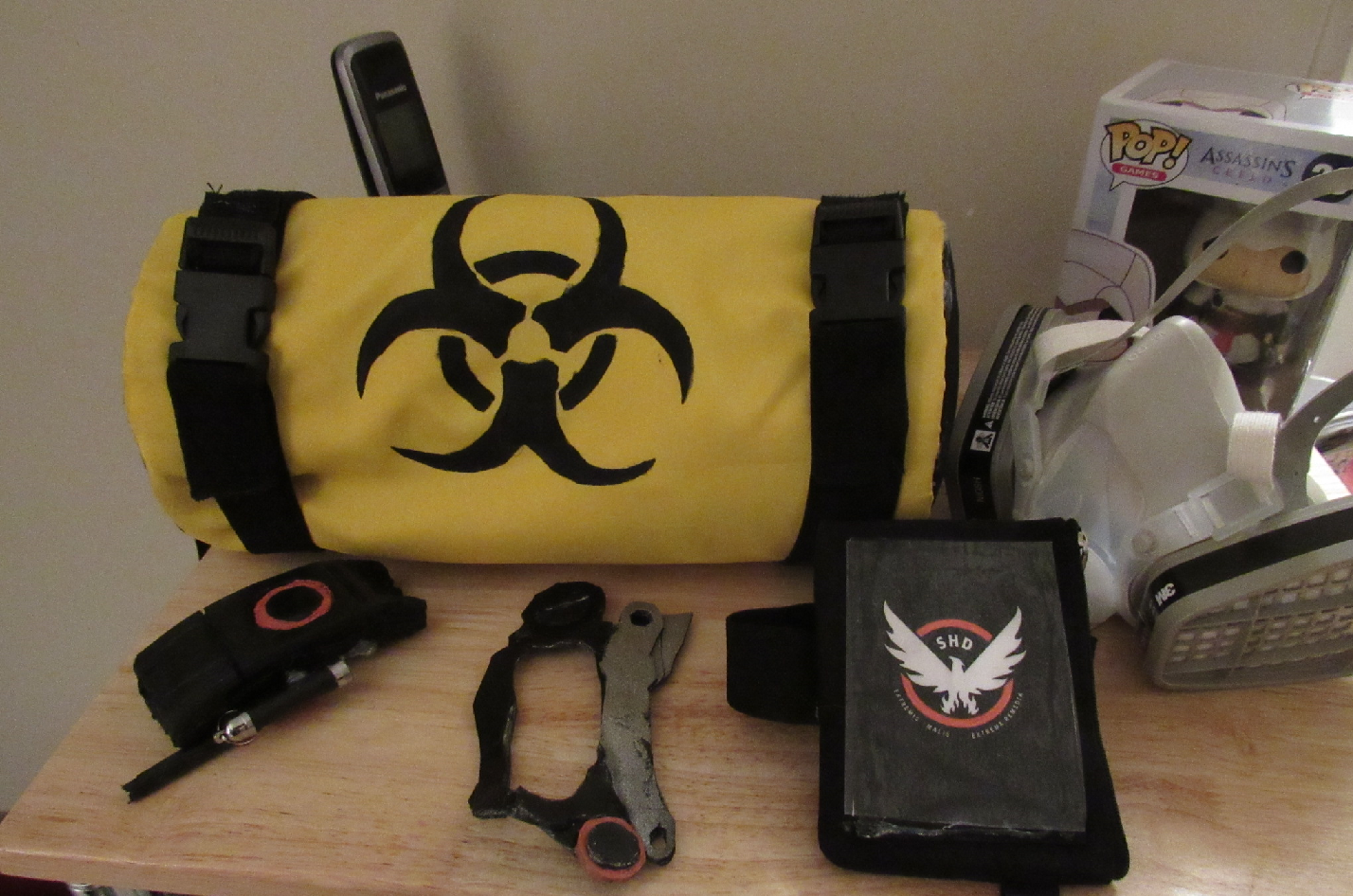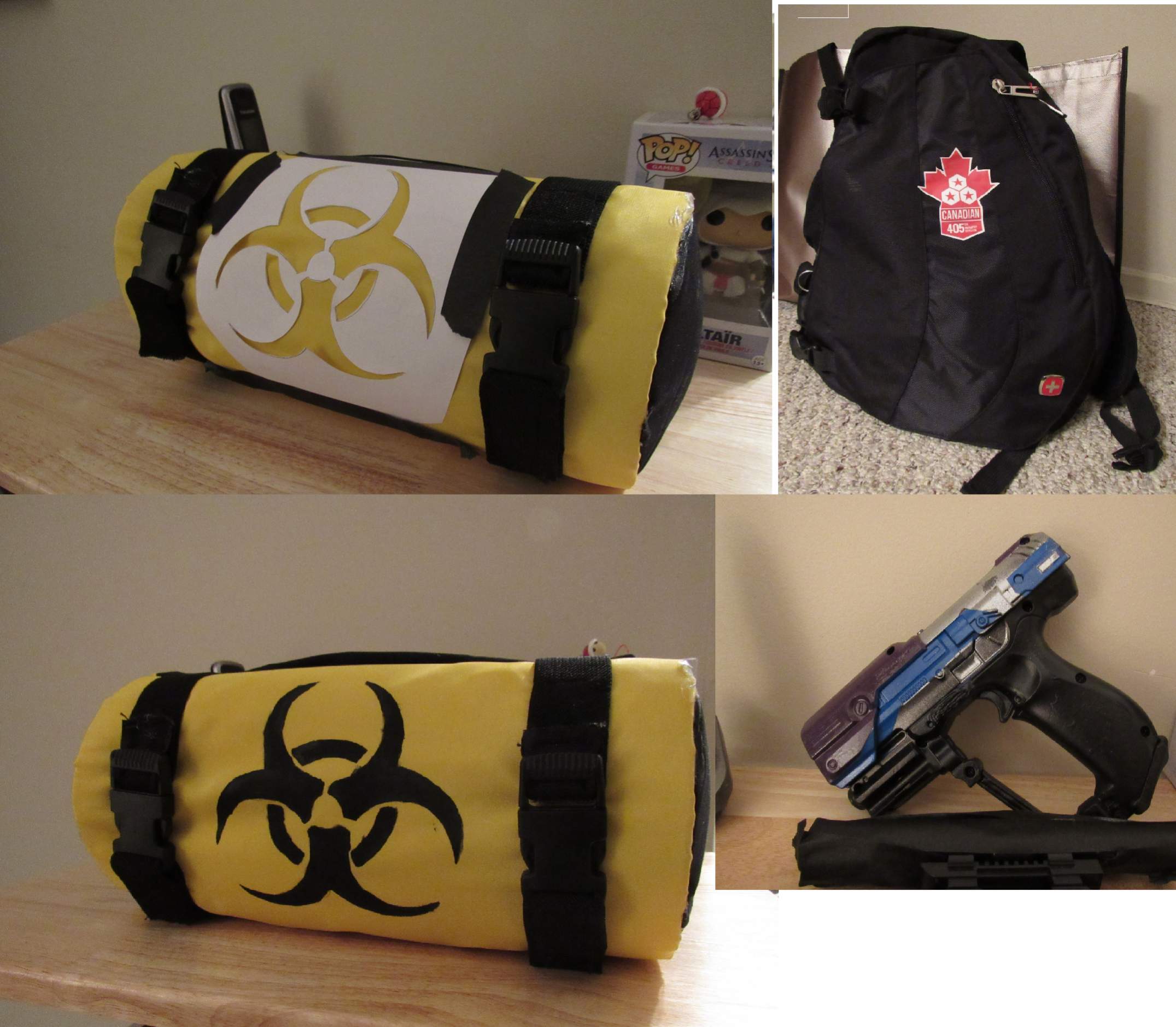 Last edited: