well today i started my daft punk helmet. rather than make it identical to the actual helmet used by daft punk, i decided to make it look like the animated version. its more stylized, sorta anime looking. i gave it a bit bigger earpieces, and a larger visor area so i can fit the LED message strip in it and still be able to see.
ok, i started with a baseball helmet and some chipboard (cardstock). i cut and fitted all of the front facial features and then made two styrofoam earpieces. i taped all of it to the helmet (which i sanded first so bondo would stick to it) and ended up with this: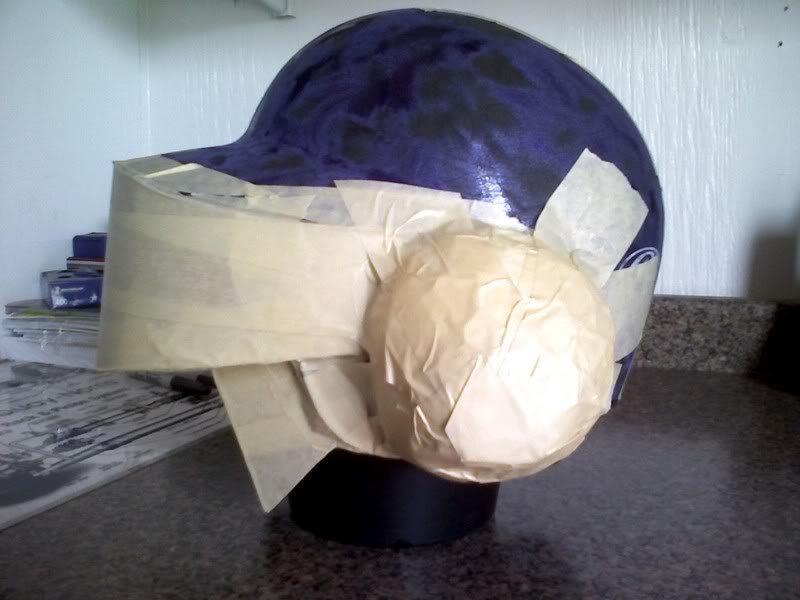 so far so good. once it all fit right, and looked symmetrical, i just started spreading bondo on it. anyone doing bondo, GET A CHEESE GRATER! its so much easier to tool this stuff when its semi soft, rather than killing yourself by trying to sand it once its cured. heres what i ended up with after two layers of bondo and only cheese grating: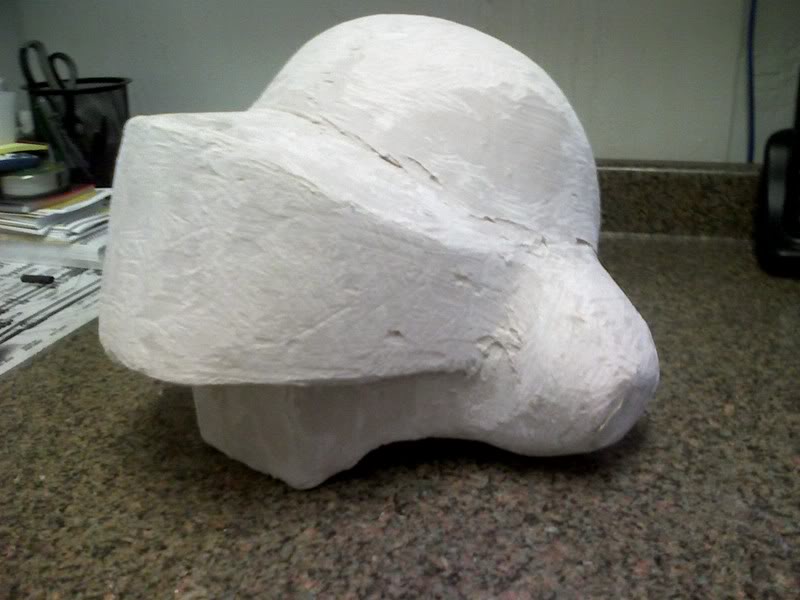 and here it is, on my head (look up top for my Saints transformers suit):
this was done today at work, tomorrow ill be sanding it with an orbital sander in 80 grit and then mist priming it to find the low spots. after that ill be cutting the visor area out and test fitting some motorcycle visors in it, and making the area to hold my LED message strip.