So I've decided to make the MKVII as my first helmet, maybe it's a weird choice for a first time but it was the best model I had avaiable that I liked and that I believe will be easier under my circumstances.
Dunno if I'll be making MKVII armor too, this is for the future, for now I wanna build the helmet as best as I can.
I started about a week ago with the 3Dprinting, the STL was courtesy of the amazing
MoeSizzlac
and I got on Thingiverse and just added some pins that I thought would help me a lot with the sync. Today I started assembling some pieces.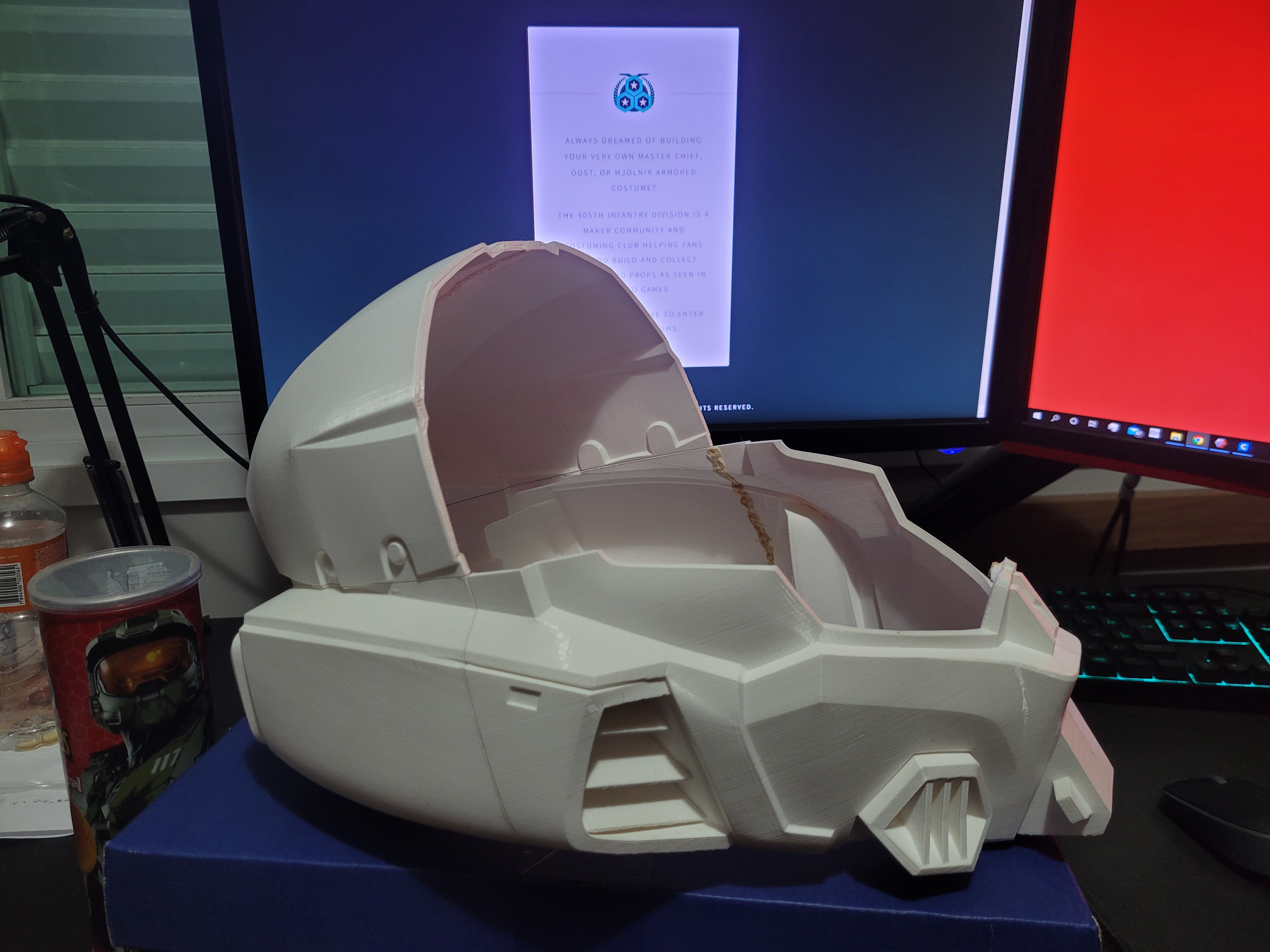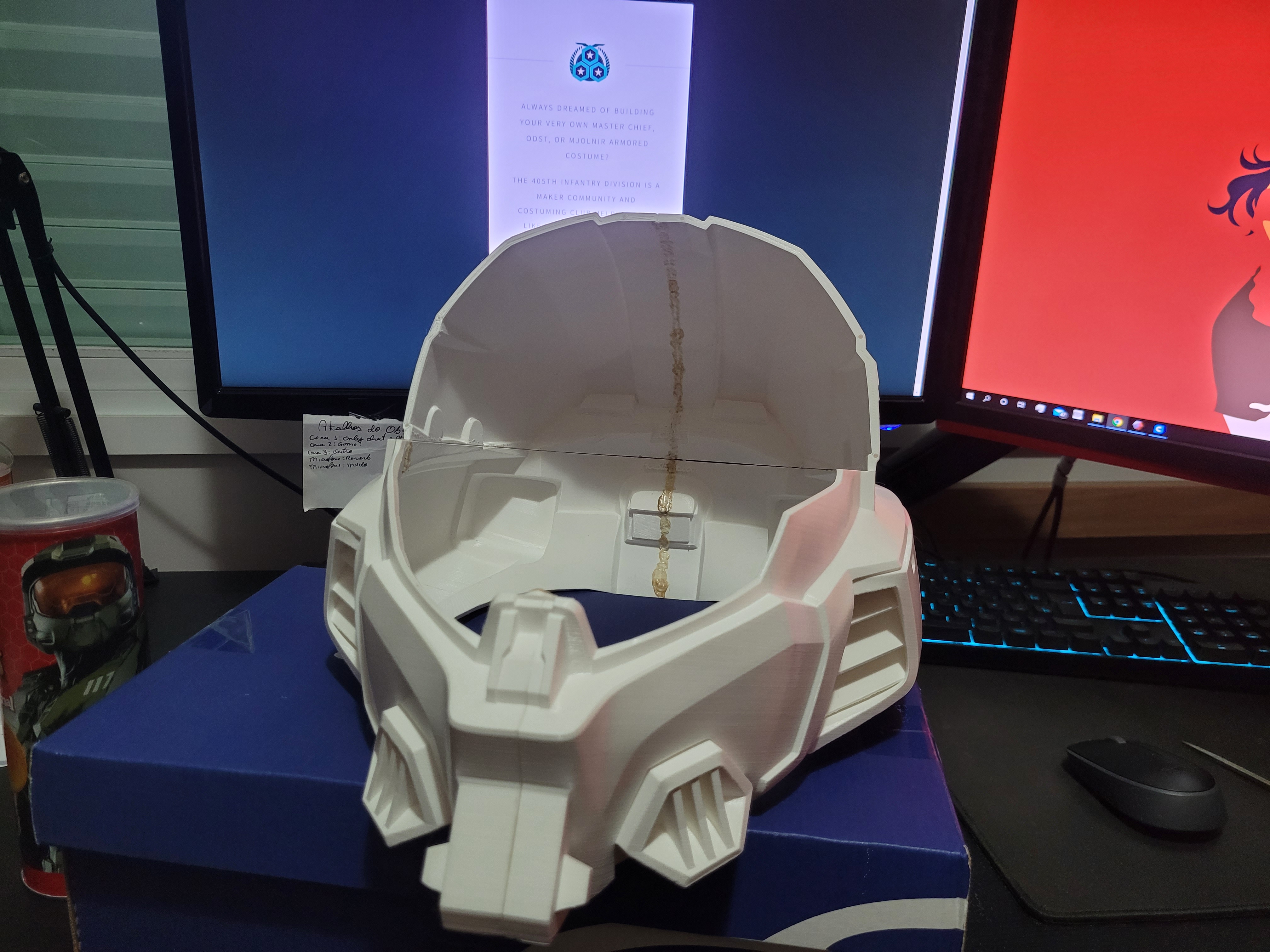 About 2 hours and one burnt finger later this was the result, I used
Rock Lobster
's tutorial for the welding, don't know if I did it right but it seems pretty sturdy, the top part isn't welded just yet, I'm waiting for another spool to arrive so I can finish the top part and then I'll weld it together, but also I might not weld at all since I've proven myself to be bad with a soldering iron, instead just glue it with epoxy glue, I'd like to know your toughts on that guys.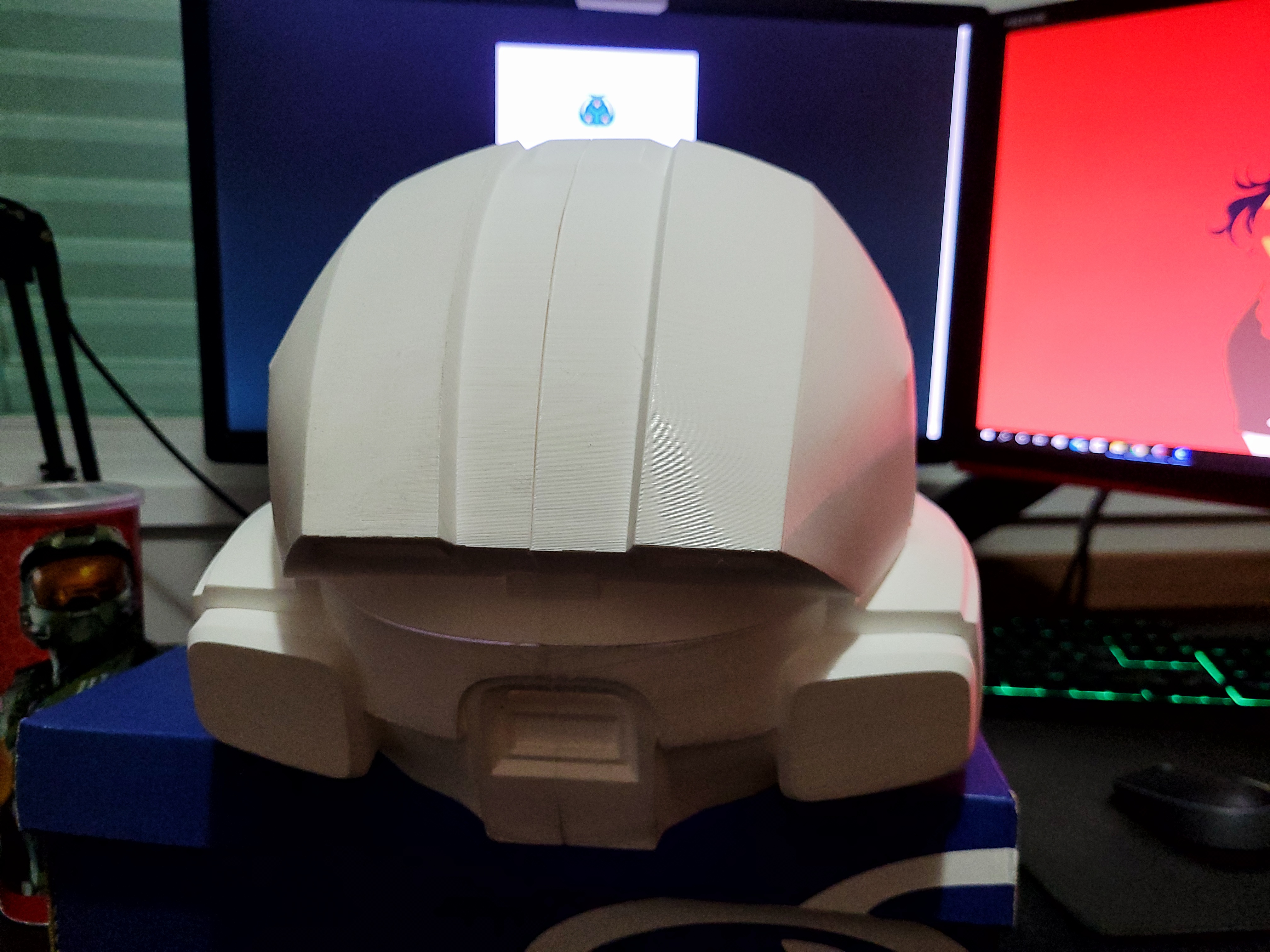 Also, it seems there's a space in the back, this bit isn't assembled yet, I'm thinking about what I can do to fix it.
Also also, do you guys think I should apply resin with fiberglass in the inside, I've printed this in PLA and I'll be sanding with some kind of filler later but I'm not sure what I should use on the insides and outsides.
Oh my, sorry for the long post, I'll be updating this as I go along, see ya!