Just a simpler project I've been working on recently. I'll post updates as I make progress.
The goal: 3D Print and paint a halo 3 assault rifle.
I used this a model from thingiverse:
Assault Rifle [Halo 3] by misterchiefcostuming
and cut it up into 4 pieces in meshmixer. I printed the pieces on my CR-10 with 5% infill. Only the second and third pieces needed support because of the extreme angle the handle creates.
1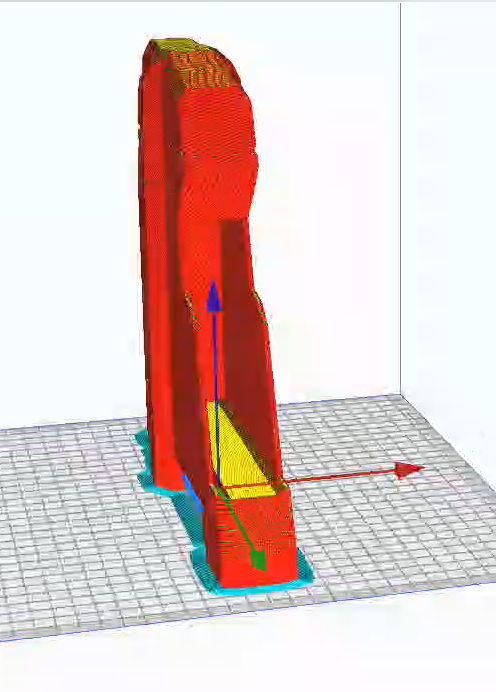 2
3
4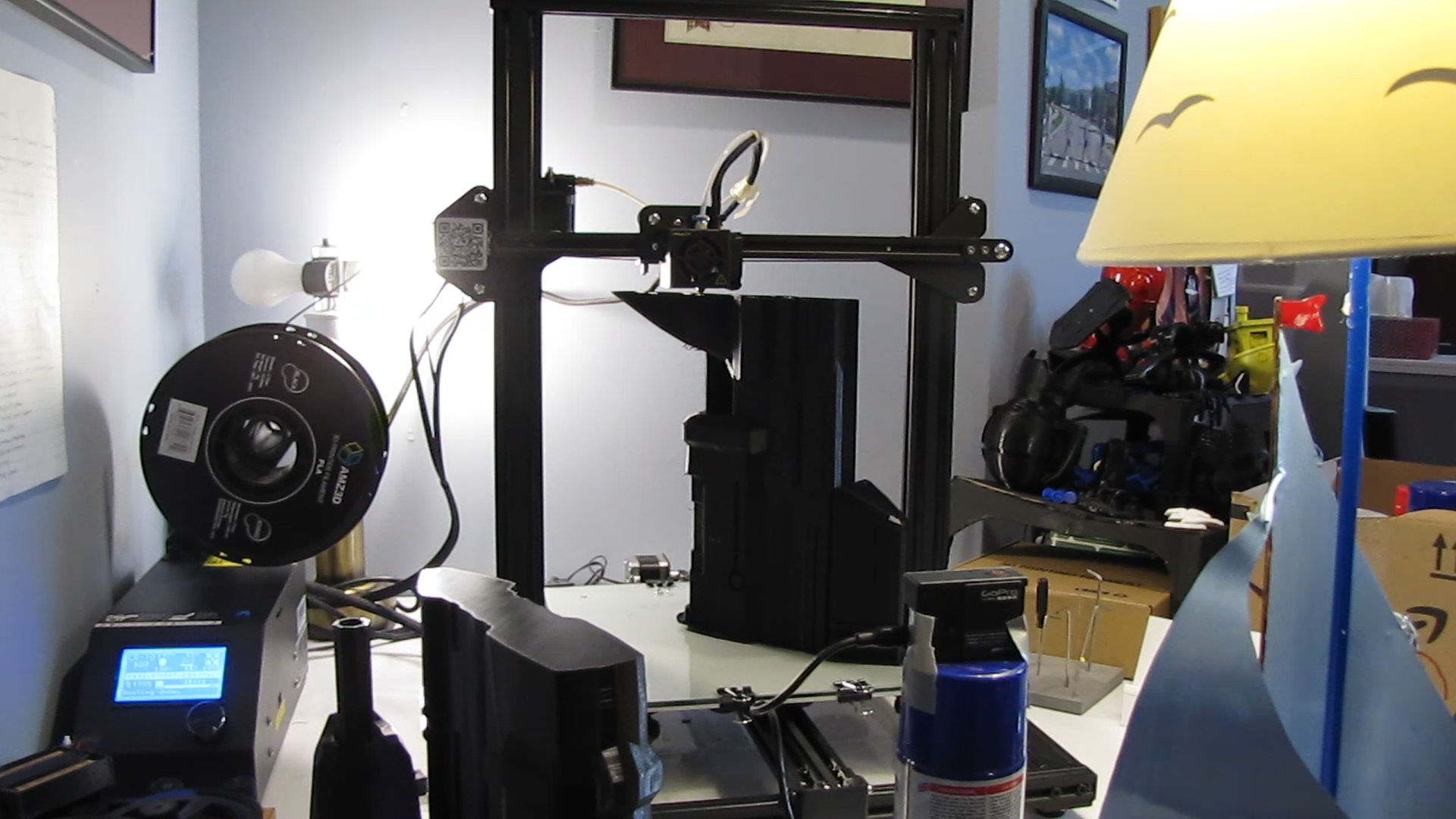 I used CA glue to stick the pieces together, and started to fill in the gaps with bondo.
Got lots of sanding ahead of me! I'm going to smooth it all out and use filler primer and spot putty to fill in the print lines. Hopefully I can do that soon.
I still have to make the trigger, the magazine, and (I believe it's the light) at the front. They weren't in the zip file that came with the model, but the pieces I'm missing are fairly simple so I should be able to model them up and glue them on without a problem.