Active Member
Australian Regiment
The bulk of the forearms are now done! Still a bit of seam work and heat forming to be done, but that'll come later with refinement. It doesn't look very detailed, like the rest of the pieces, because most of the detail will be in the painting.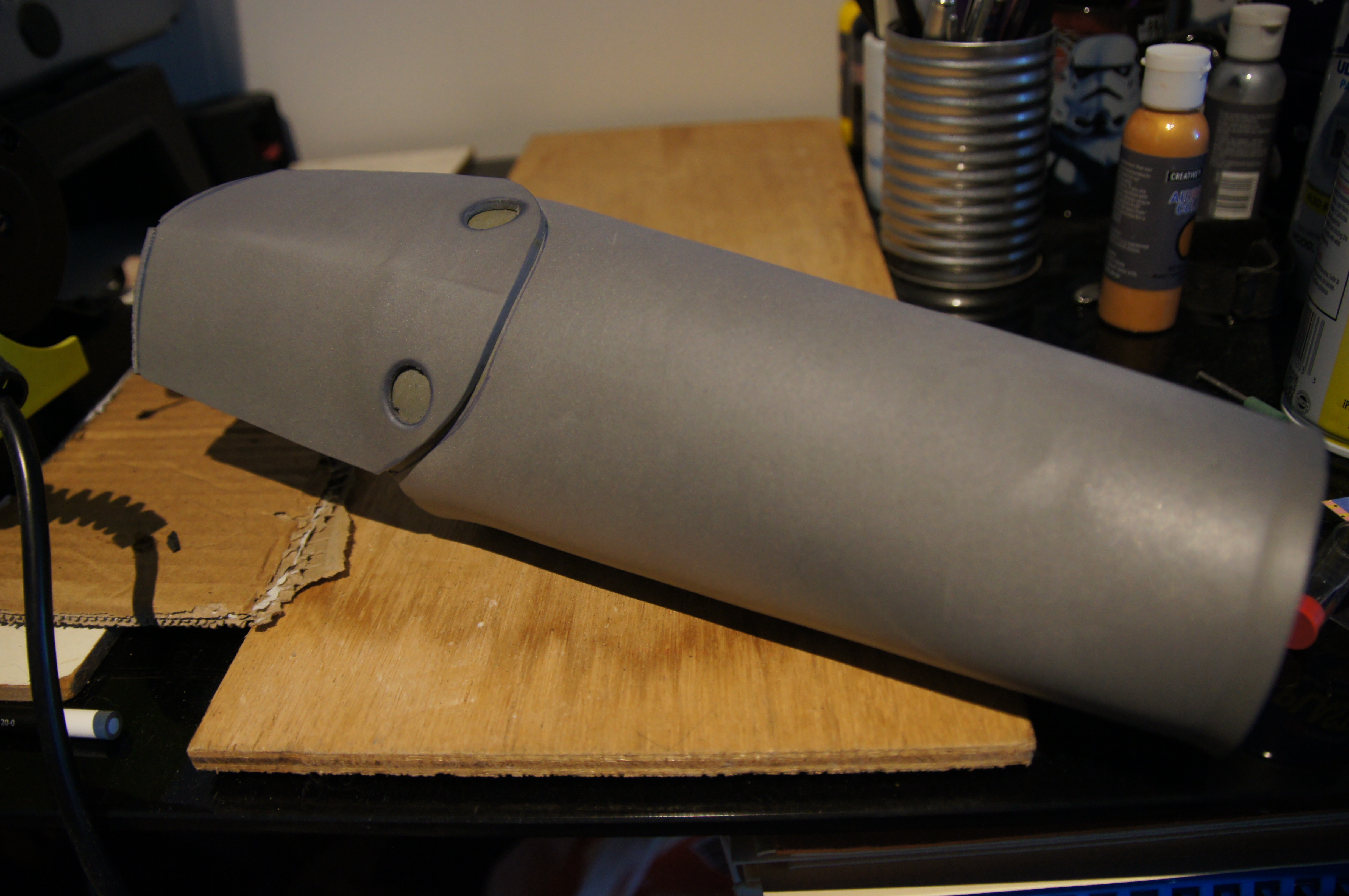 For the buckles, I've made them solid by backing them with black worbla. It doesn't seem like anything needs to be thread through them, so I don't have to make a hole.
I've added just a little bit of detail to the back of the elbow which was not part of the original model. This is just to clean up the end a bit. I'll clean it up further with some foam clay (you can see it's quite messy).
Also, has anyone ever noticed the chest of the marines in-game? No wonder it was a bit tricky to get the pattern right, because the human model was deformed to make the chest plate work! You can see how the chest was stretched out and made into a box-shape to fit the armour.