(I have no idea how to write this thing)
Table of contents
1. My Motiv
2. Quest for the 3
3. Suit/build information
My Motiv:
Well... This has been a project I've wanted to do for a very long time, and im excited (but nervous) to finally get started on it! I got into Halo pretty young thanks to my older brother, and soon enough around 2011 I wanted to be a Spartan, and therefore wanted to build some armor for myself. Unfortunately I've been suffering from chronic illness for most of my life which limited my time and energy, but now I am on the slow road to recovery and gradually getting my energy and motivation back! Whats a better time than now to get started on my dream?
I do have a slightly strict time frame of when I want the suit for the most part completed, I would be over the moon if I got it done before my 21st birthday and the end of November! Though striving for that date at this time I find it hard to beleive Id actually have the armor completed by then.
Quest for the 3:
Though this is my first Halo build, I am on a quest to reach Teir 3. I am aware that is a steep goal for most people, especially for a first Halo build. Fortunately I have always been a very artistic person for the entirety of my life and I have made previous cosplays before; so I am (somewhat) confident that I could get to that teir if I take my time along with some guidance from 405th.That being said, anyone who has had experience of obtaining teir 3 weather you have a full foam build or a partial foam build, id love to hear your methods and how you obtained it! Everyone has their own methods, and I need all the help I can get. Yes, that also means I am looking for critical constructive criticism on whatever I post so I can continue to get things done correctly.
I am building for myself and my happiness, not for some rank.
At the end of the day I might not make it to Teir 3, but its something that motivates and helps me try and strive for the best possible result.
Suit/build information:
My overall suit will be mostly foam but will have a few 3D printed parts like the Helmet and Collar, still debating on weather or not to 3d print the gauntlets and forearm shells. The foam I will be using will be part HF and part TNT foam depending on what area im building and how much precision will be needed.
I currently have no photos to show but I have been working on thigh armor and modifying it so it will actually fit a female. Slow process, but its the one thing I've been most worried about so I'd rather get it figured out now than later.
Here is my Spartan I am making, Kath-A226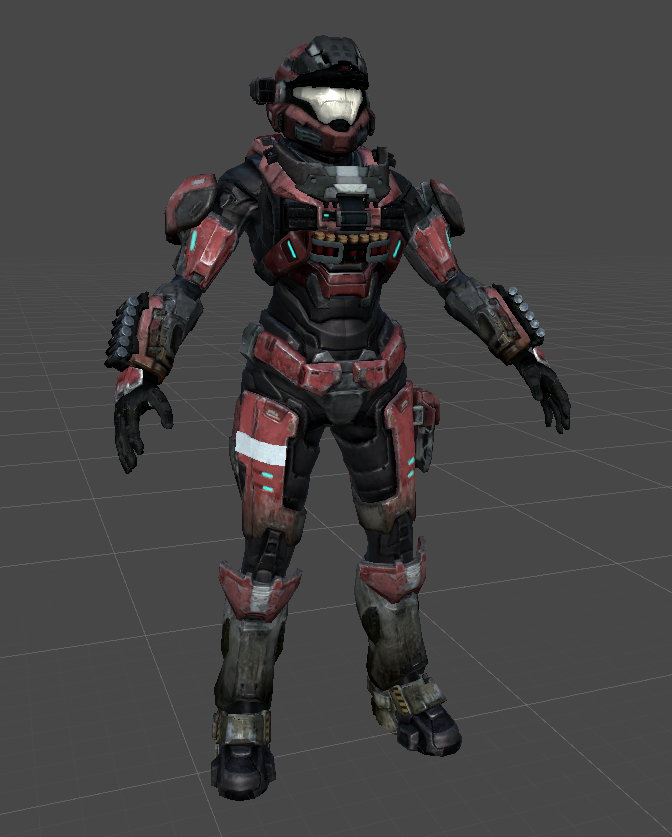 *Please note that Maroon color is not accurate, not at home and this is the best I could find. Model put together by Groggo.
Last edited: