Well-Known Member
Canadian Regiment
Edit
Here is the finished armour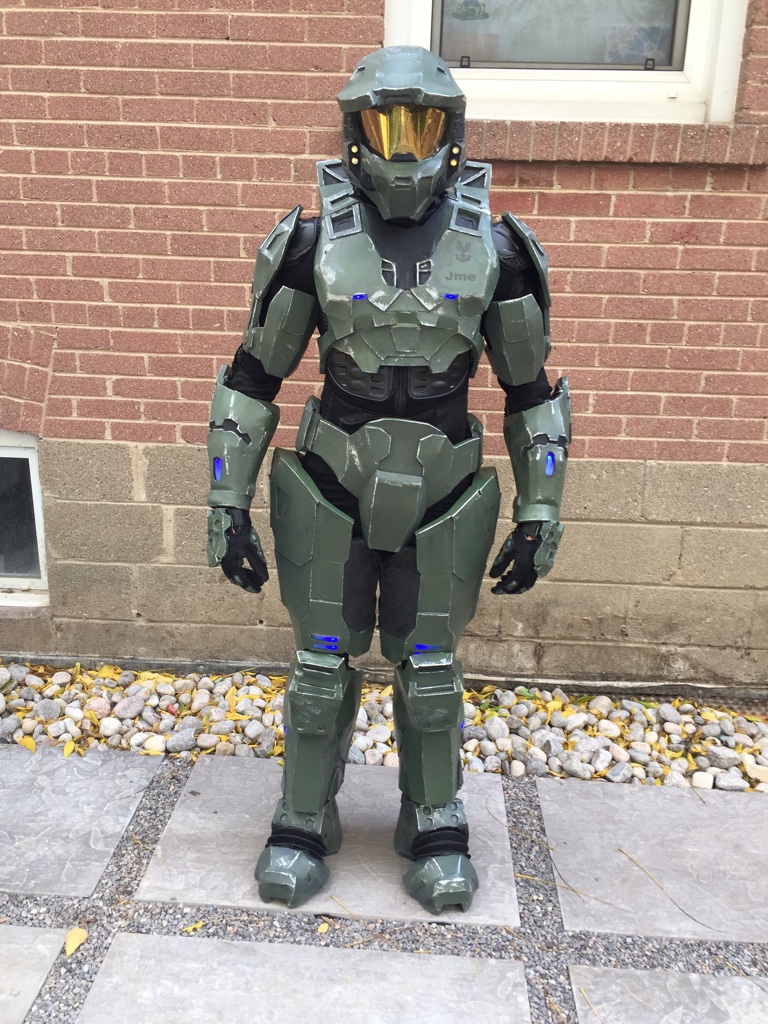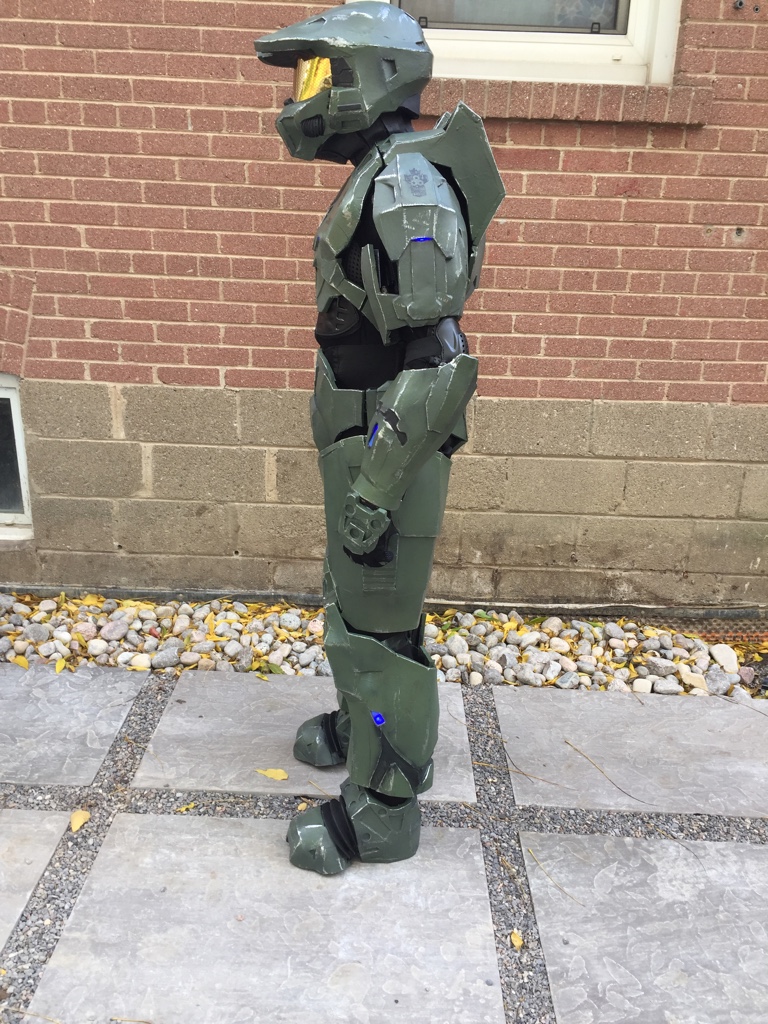 ------------------------------
Well it is finally time to start my build. Being married with two kids in lots of activities doesn't leave a lot of time for a build. Over the past couple of months I have stared to prepare templates and cut out pieces.
I have also been playing Halo from the beginning (I received an Xbox One for Christmas). I played the first Halo when it came out, but haven't experienced the whole story until now. I have now played CE, 2, 3 and 4. I am presently playing ODST before moving to 5.
My favourite armour is the iconic MK VI of Halo3 and am really looking forward to this journey. I love to costume and Halo armour is probably my favourite cosplay.
In advance I really have to give a shout out to LongshotX who's photos I have looked at a hundred times and Spacemeat who's videos are amazingly helpful. Also a big thanks to all of you who are a real inspiration.
In any event, my wife and kids are away this weekend. So here we go..,
I decided to start with the forearms and am using Flyingsquirel's edit.
I brought the Mac upstairs to put photos up on (and play Red v. Blue in the background) and set myself up at the dining room table.
The first forearm took a really long time and is quite a mess. I must have miss-scaled as the forearms were too short. I really didn't want to re-size so I added a cuff at the bottom that I will tapper down with a sander.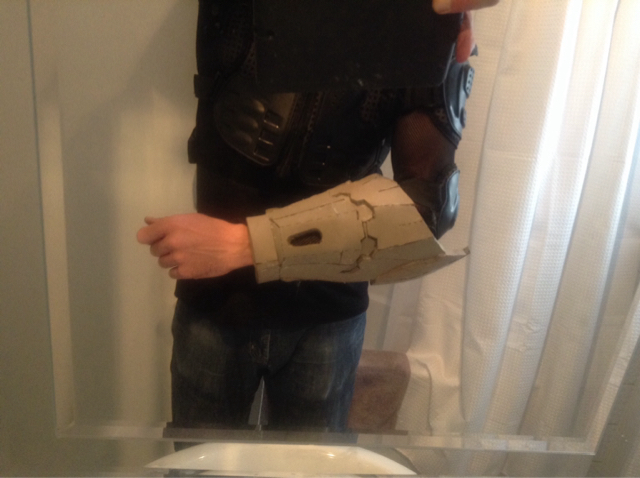 The second one went much faster and is a lot cleaner (although there will still be a lot of sparkle and sanding)
"I'm just a witness"