Alright guys! Yesterday I began on my M6G Magnum, but I have been planning to make one for AGES.
No, it's not molded, not pepakura, not any of the methods used here on these forums!
It's made out of one piece of solid wood, and carved by the simplest of tools!
I find it.... Relaxing, to make these guns out of wood. I have time to be alone, and not to worry about anything else.
It's just me, my tools and a piece of wood. I present to you... The M6G PDWS Magnum! Enjoy!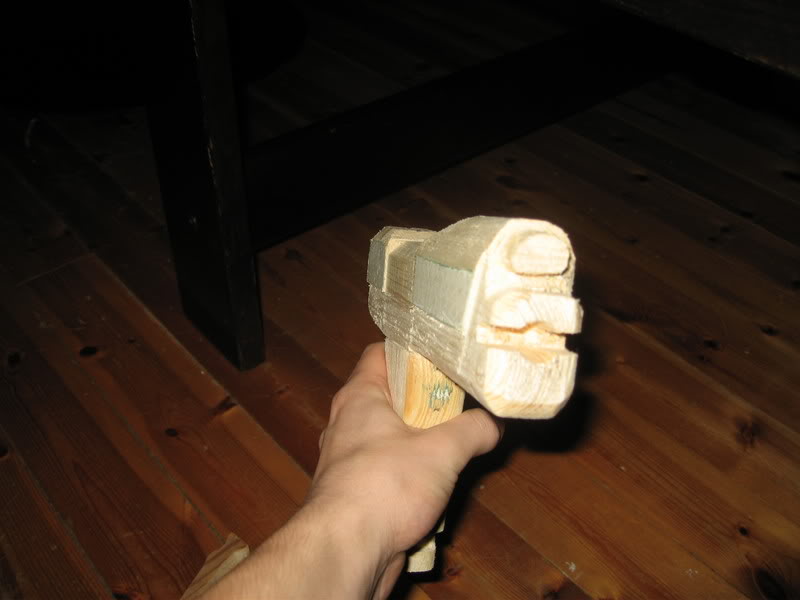 Some things are still a work in progress, like attaching the fingerguard, trigger and filing the Magnum to perfect size.
But this only took me about 1 day to do, so I am satisfied with my progress.
***PROGRESS UPDATE***
Okay, today I finally put on the Trigger and the Trigger guard.
Remember, this is still a work in progress, so no yelling if there are any parts missing.
Enjoy.