So I'm the new guy in town and I wanted to stop in and start a progress thread showing my attempt at armor. Quite by coincidence I discovered Pepakura earlier in the month, so I was excited to see this section of the forum with all the great model references.
I printed out all of the helmet patterns and after a bit of number madness (after a while, don't they all just look the same?) I was abl eot come up with this: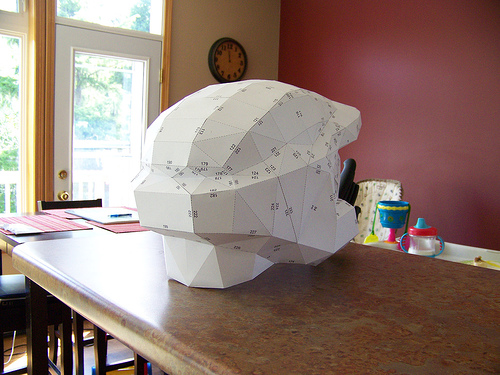 It's a pretty sweet beginning to the whole deal. Today I'm going to stop down at the hardware store and pick up some fresh resin and glass and start making it solid. I'll post progress pics in the the appropriate thread but I wanted to share these here first. I'm super stoked already and couldn't wait to do a little show an tell.
more soon!
And here's the new Master Chief Bobble-Head!...