Well well well, it has been nearly a year since I joined and decided to start a build, and I have done practically nothing.
I figured it was high time I started an official build thread.
I have gotten to a point where I am satisfied with most all of my scaling in Armorsmith, although some pieces need to be tweaked a tad more. I am ready to start a couple of test prints, once I finally commit and get a printer. I don't have lofty goals for this build, just make it and make it right. I will post the picture I took from Armorsmith for now and hope to follow up in a while when I learn to commit and start the build proper.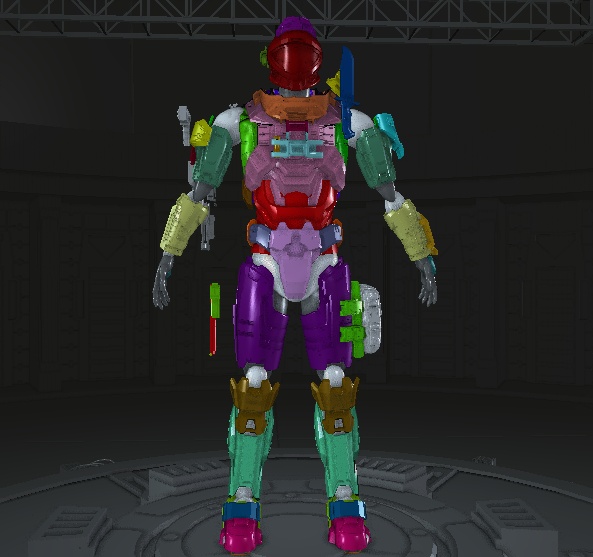 *Ignore the 39-piece DMR in the background, I put it in here to make sure I had it scaled properly and I was not going to try and put all the pieces together virtually.