Hey everyone, this my very first costume project post here, and a pretty hard one indeed, the main reason i came to this forum and spend a LOT of time digging everywhere.
A little background :
French 3D student who comes from LARP where i worked on medieval armor (leather / mail / metal), got some experience on Pepakura and 3D printing, i bought my second printer 3 years ago, which i still need to upgrade, and i used to spend time on Star Wars and Doctor Who props.
I bought the Halo MCC on PC and it brought back a lot of memories, so i wanted to get back at making costumes, and boy oh boy, this one is gonna be a really beefy challenge..
----------------------------------------------------------------------
First steps
In every project, i love to bring some functionnality and practicability in the design and the features, and i wanted to be abble to use this project not only as a purely cosmetic disguise but also as a military suit, LARP and Airsoft Friendly. This line of thought will surely include much more production devices than a simple 3d printer, but still i'm thinking that this could be done.
I started by looking for references on the internet, comparing the different ODST suits, and choose the Reach model, much more detailed and heavy than the halo 3 odst model. I gathered some pictures and finally could get my hand on the 3D in-game model with textures, ended up assembling a 3d scene with all the elements for this project.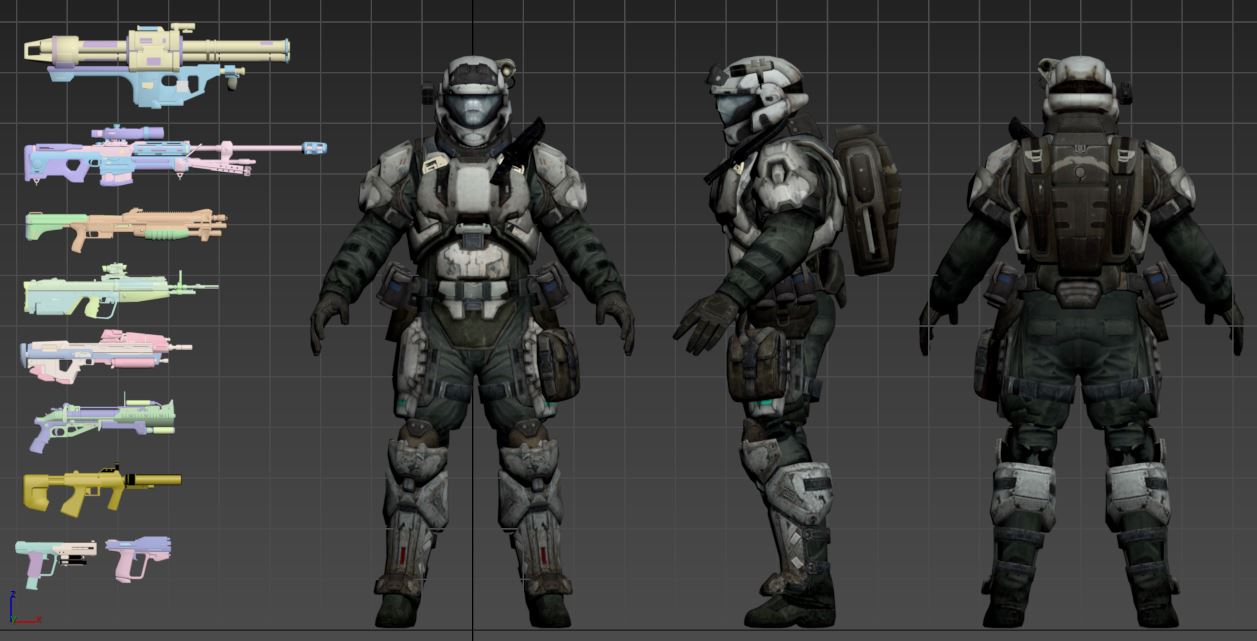 I then started to look for the possible material to use.. UHMW Ultra-high-molecular-weight polyethylene / PE Lightweight polyethylen / Fibergalss + Uerethane.. The main question remains what process to use : Should i do it the normal way, 3d printing, molding and find a way to cast high resistance plastic without loosing durability and resilience in the process ? Try to developp a new process maybe ? Or just try to find a specialized company that could produce those pieces of armor using my 3D models.. I keep on searching anyway.
----------------------------------------------------------------------
Features and Characteristics
Since the armor will be use on the field, the armor will have to be entirely made of resilient materials, that could sustain hits, humidity, heat (still more RnD coming), and all the props will have to be strong as well :
-Military fabric and suits will be bought online, the basic like gloves, shoes, base uniform, but there is also the ODST suit just under the armor pieces : i'm wondering if i could sew complex suits myself. (even thought of adding Kevlar inside the suit)
- Airsoft-bulletproof visor : i encountered some ODST helmet on etsy made specifically for airsoft but i wasn't pleased with the shape of the visor, and i'm still looking for a way to form a strong custom visor with the shape of the ODST visor.. Again, might need help from a specialized company.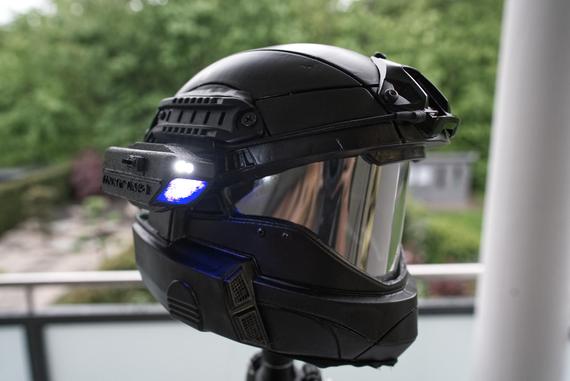 -Impossible feature : This one will probably never be possible in this lifetime, but the creation of a realtime HUD inside the helmet.. google glasses ? An inside screen ? whatever, that would be fun to give it a try.. dream on...
Anyway, this is gonna be pretty tought to solve out.. but at the end of the day, this will look so good !
See you soon for the next updates !