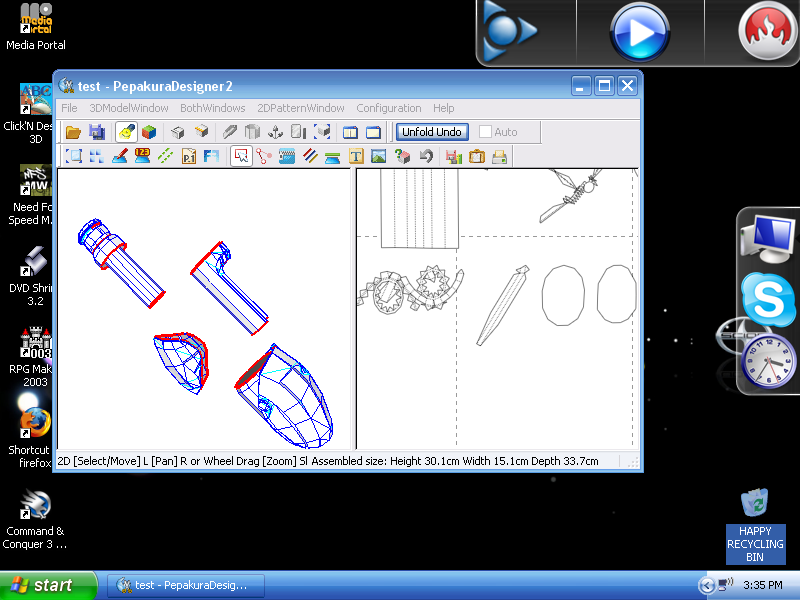 http://www.megaupload.com/?d=KJLF17C4
This is based off a model rip ingame and edited, it is my own edited model, so I wont be giving it away if you PM me.
There are now much larger pieces for a easier cut out and folding experience, all the previous interior detail that was there before is now gone. What you see on the outside is what you get.
I made the model into pieces for a better assembly, the gun would be too hard to build if you made it as 1 piece.
MAKE SURE YOU SCALE IT UP TO 1.5 TO 2 FEET LONG. IF YOU WANT THE GUN TO BE LIFE SIZED, THEN MAKE THE GUN SCALE 50-60cm TALL.
50-60cm meaning the gun parts laid out like in the pic, the actual gun when assembled will be smaller than pep says, so make sure you scale it up large enough so the final product is life sized.
Last edited by a moderator: