Well-Known Member
Colonial Regiment
This is the first suit where I was using a lot of other peoples designs to finish. Here's the links to all the files that I used:
Helmet
Forearms -
Left
-
Right
Shoulders, Hand Shields, Jetpack
(There were mine)
Right Leg
Belt
Mine Holder
Detonators
Cartridges
Sling Rifle Clip
So let's start off with the helmet. Using Rop Pauza's design from my minifactory and poking all types of holes through it, I printed it out and worked into the system a fan and speaker phone. I posted the speaker tutorial here:
Simple Helmet Speaker System
Helmet - Raw
Speaker contraption I set up for the chin area. The speaker sound comes out the bottom and rests by the chin with a hinge and magnet to hold it in place.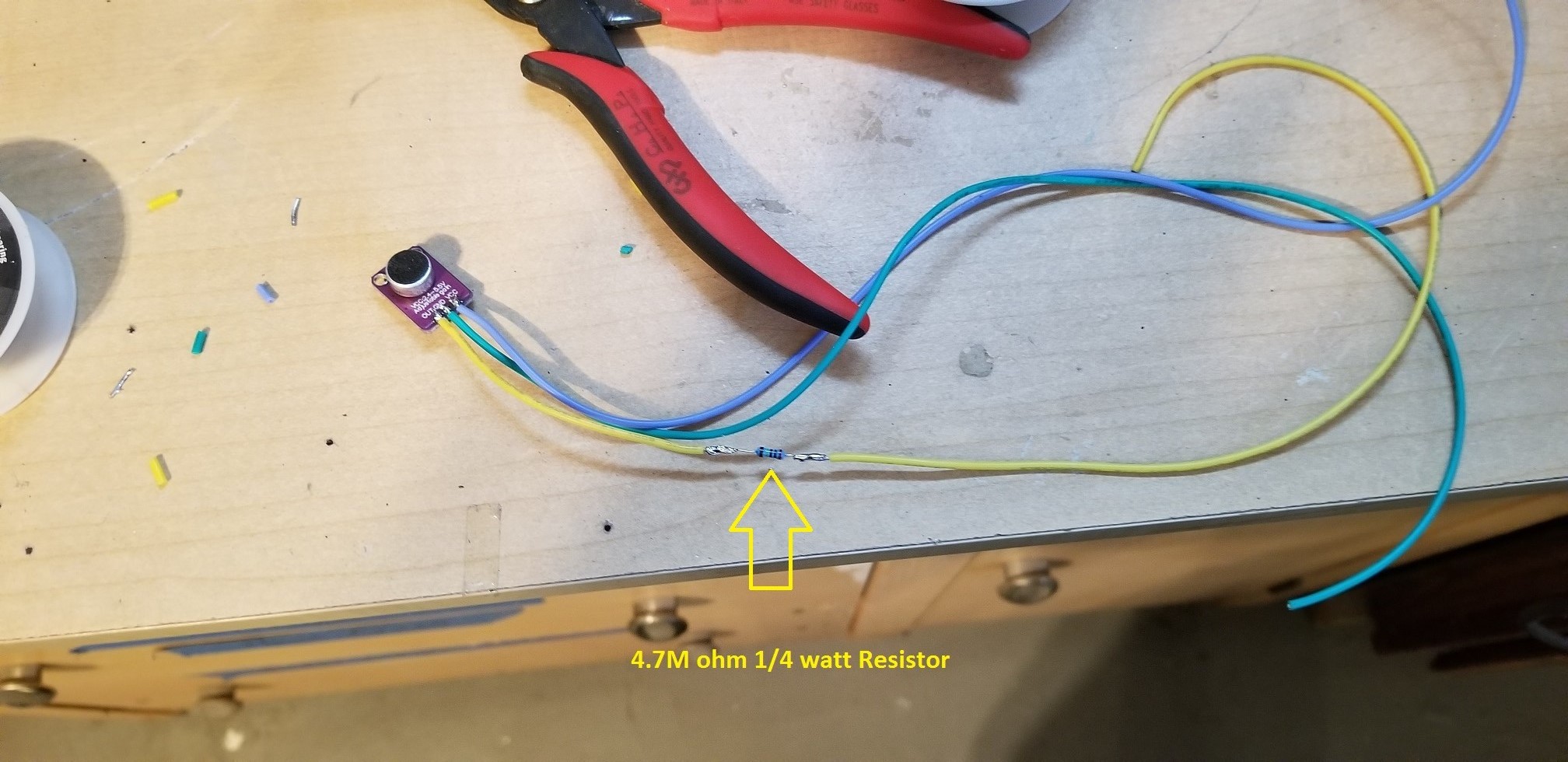 Wiring the mic.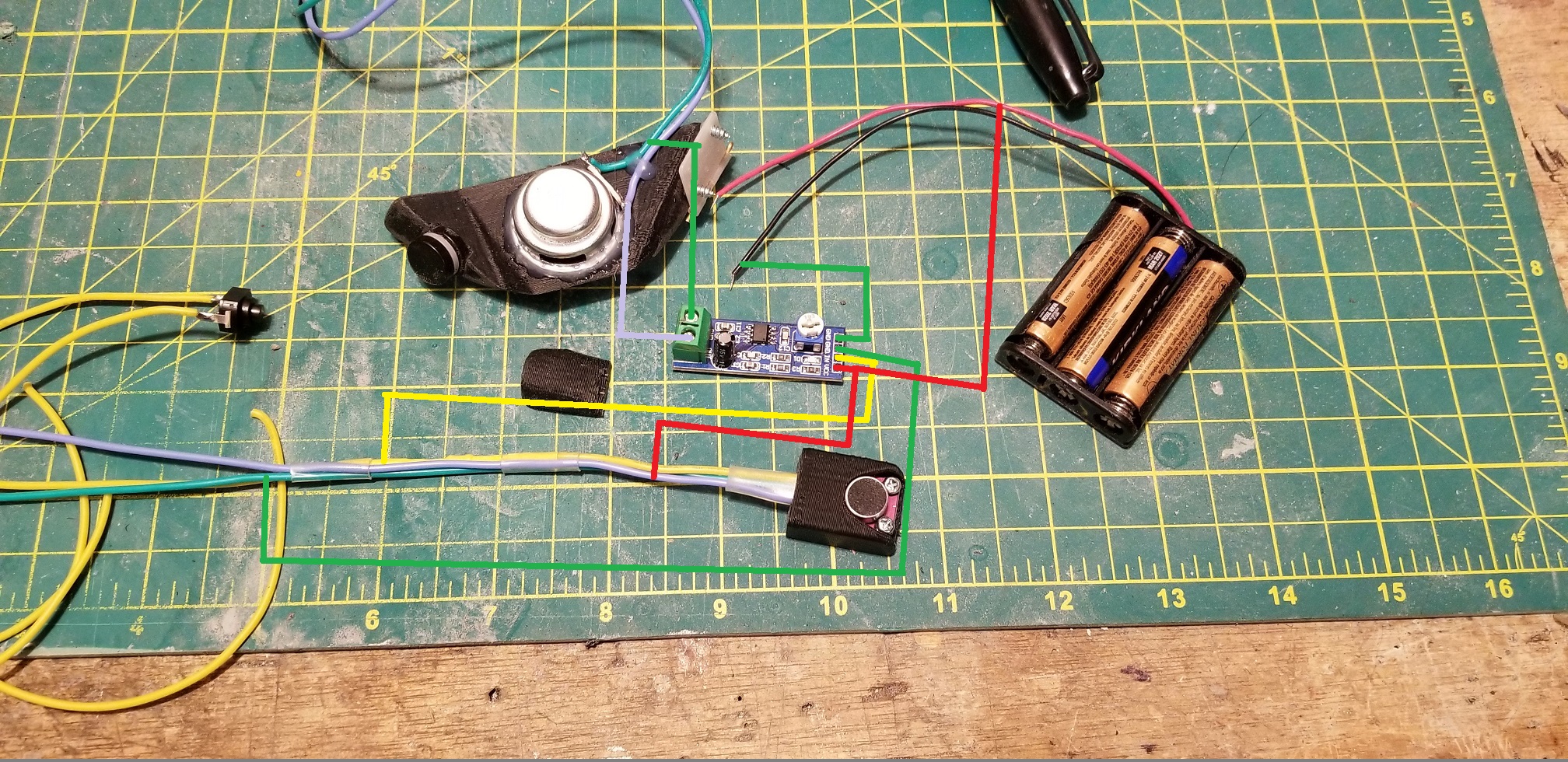 Wiring the rest of the speaker system.
On/off latching button built into the side of helmet.
Inside of helmet (speaker is on the left.
Outside - Finished.
Armor:
Nothing new here, just print and go.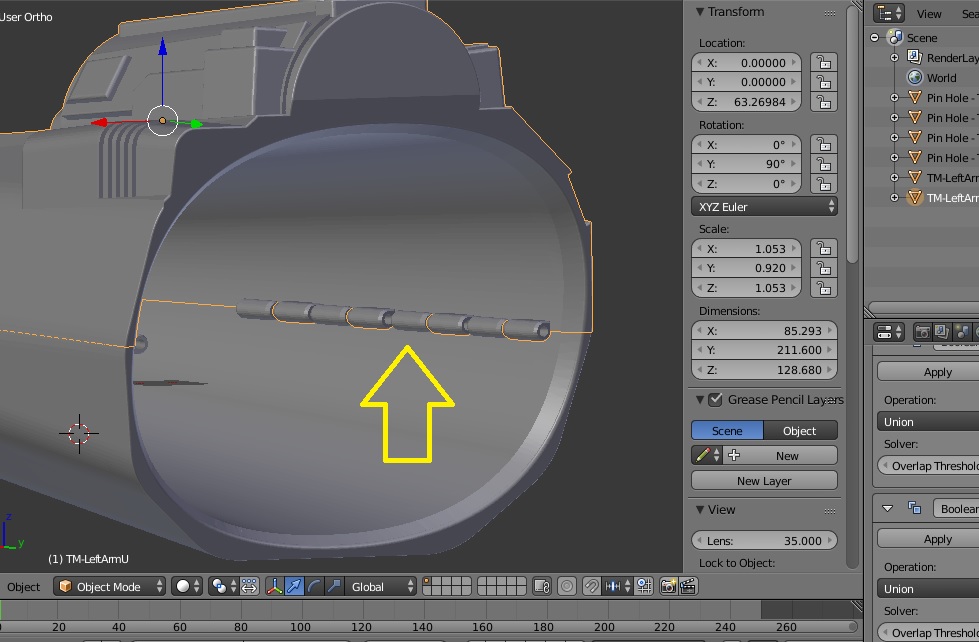 Redesigned gauntlets so that they can be locked using pins on the inside.
Raw Print
Lock works!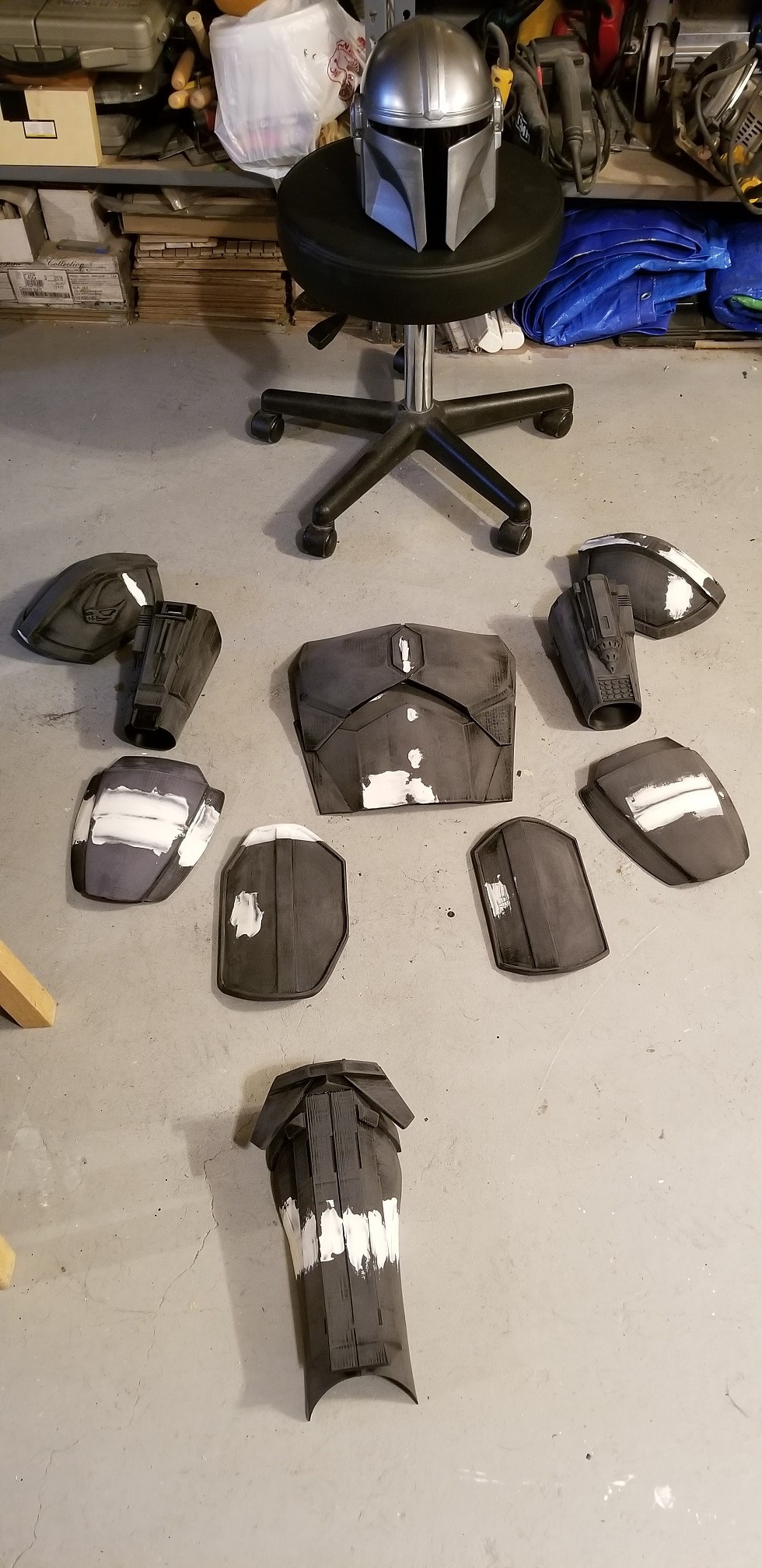 Prepping the pieces for sanding. Need to get rid of the seem lines as much as possible.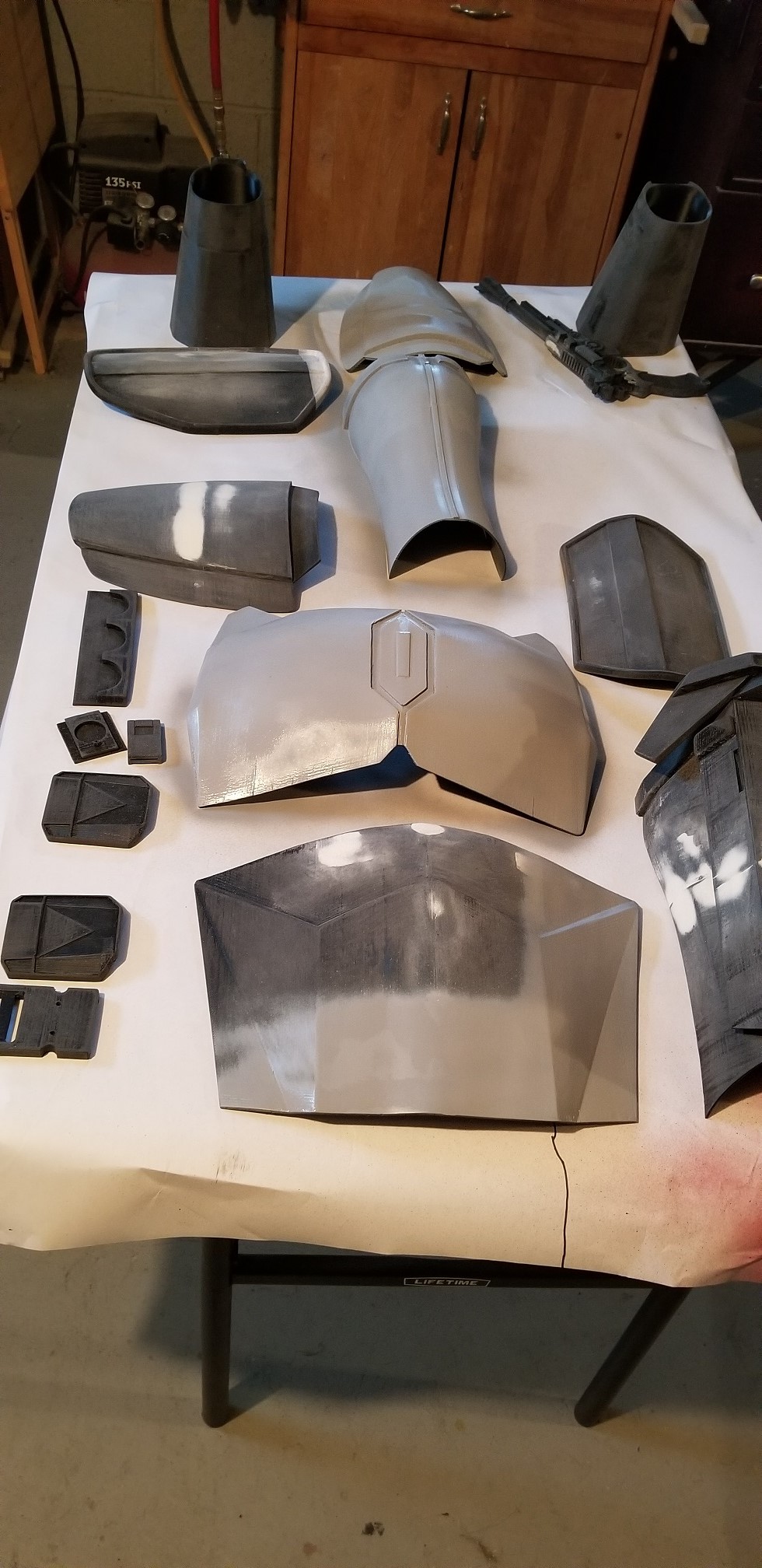 Prime Time!
Shoulders I designed.
Steel coat.
Right leg integrated with costume leather I got off of ebay.
Sewing: I purchased off of
ebay this outfit
:
The spare parts are next to useless but the sewing is spot on when it comes to material used. I did a lot of adjusting to get this to look and fit well.
For the shirt? I cut off the arms and sewn them to a t-shirt undershirt I like.