This will be my first documented build(s) log. I plan to complete 3 separate but similar ODSTs in different styles to have a different suit for each day of a three day convention. My main idea is to make a standard black ODST (
Delta
), a sport type ODST (
Alpha
)(white base with flashy accents) and a desert camouflaged ODST (
Zulu
).
As for my first update I'm testing materials (PETG and TPU) to get print settings figured out and making a knife prop to shore up my finishing and painting skills.
The first issue I've run into is my S5 will not get to the 85 degrees bed temp that the manufacturer recommends for the PETG. It gets up to 65 degrees, pitches a fit and tells me to restart it. So I set it a 65 degrees and made a Benchy.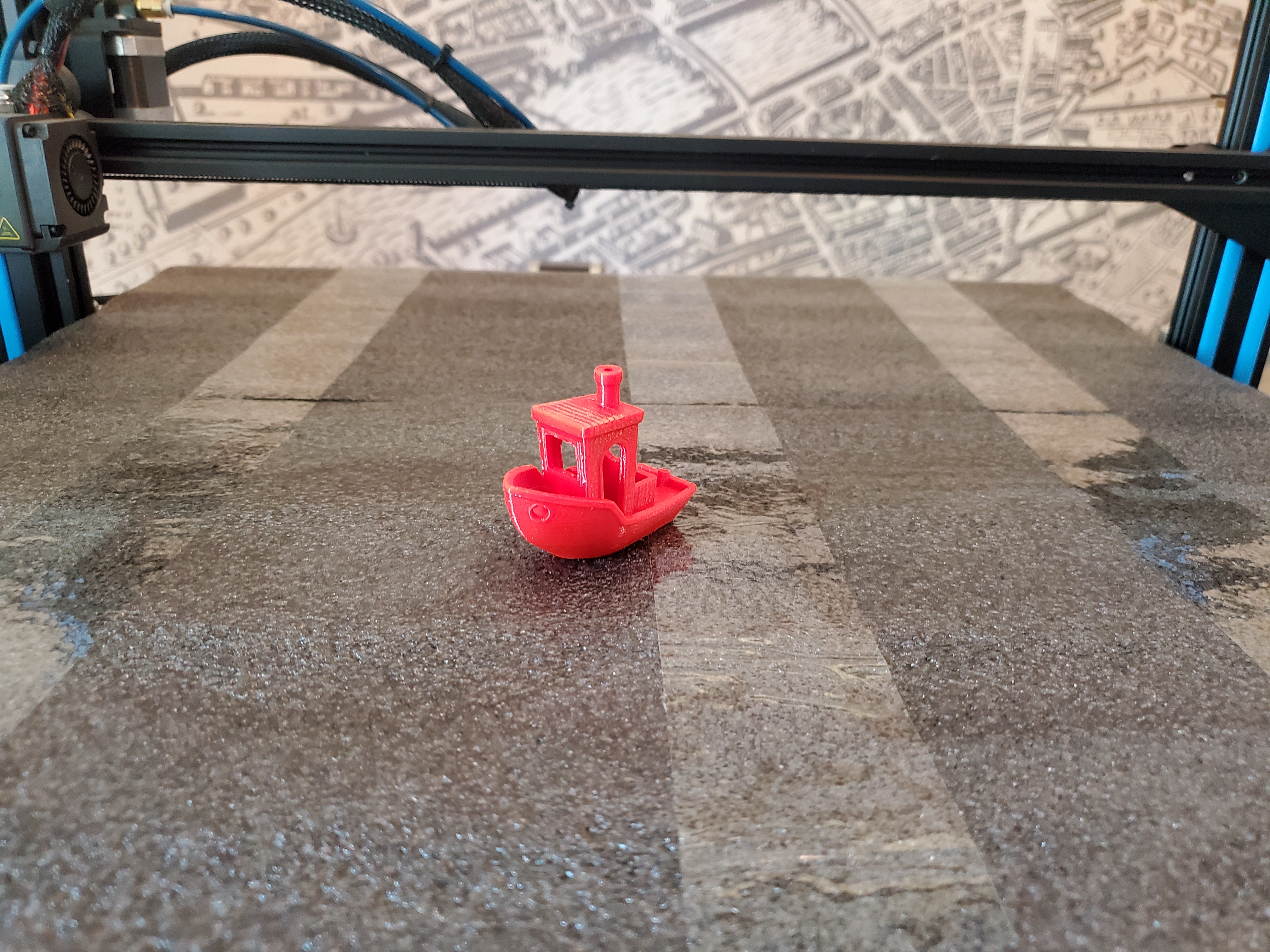 -Benchy circa 2022-
I think the Benchy turned out fine, let me know if you see something that I missed.
The second part of the update is more interesting and that is the knife print that I have been working on this weekend.
-Rough Print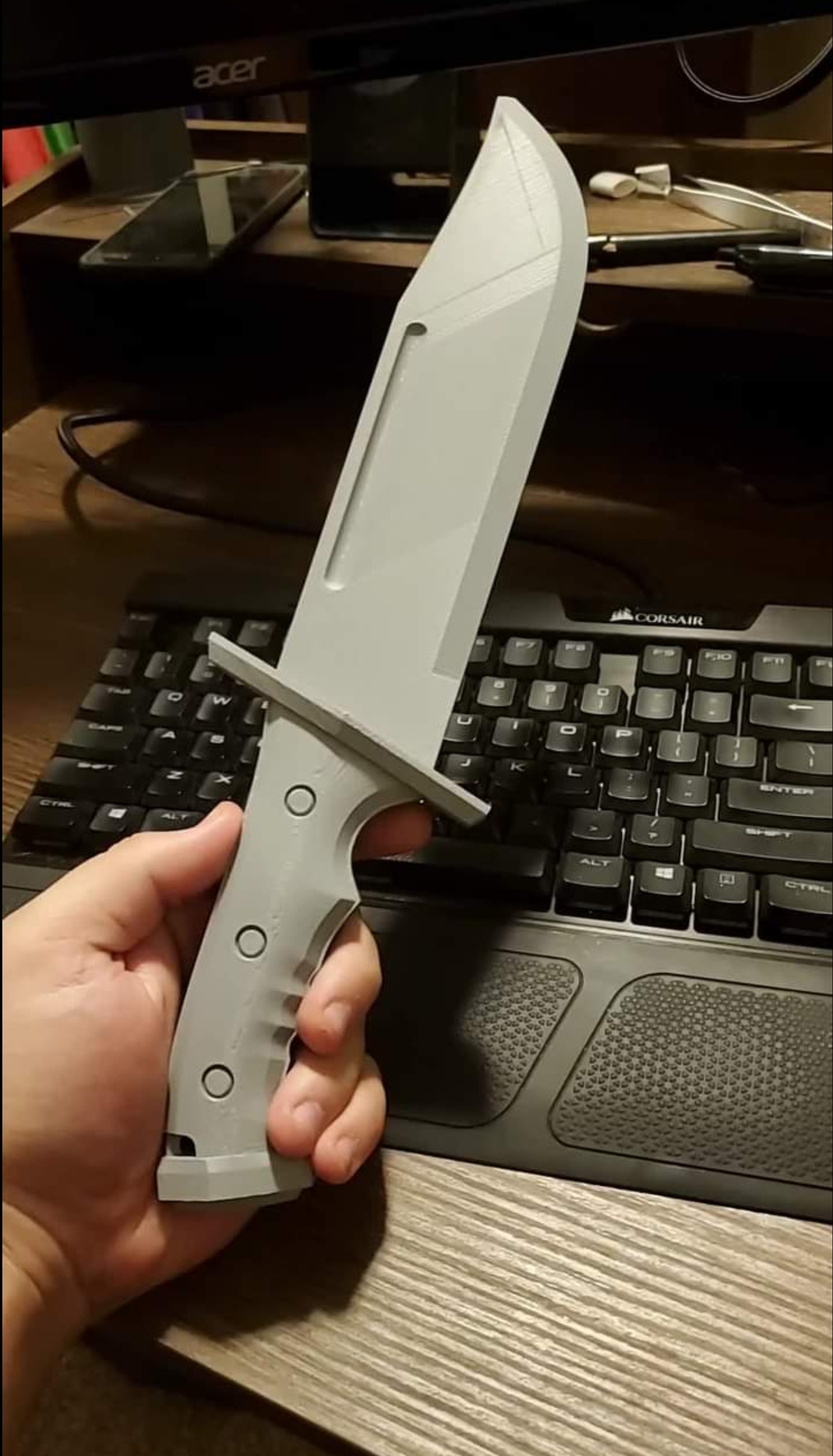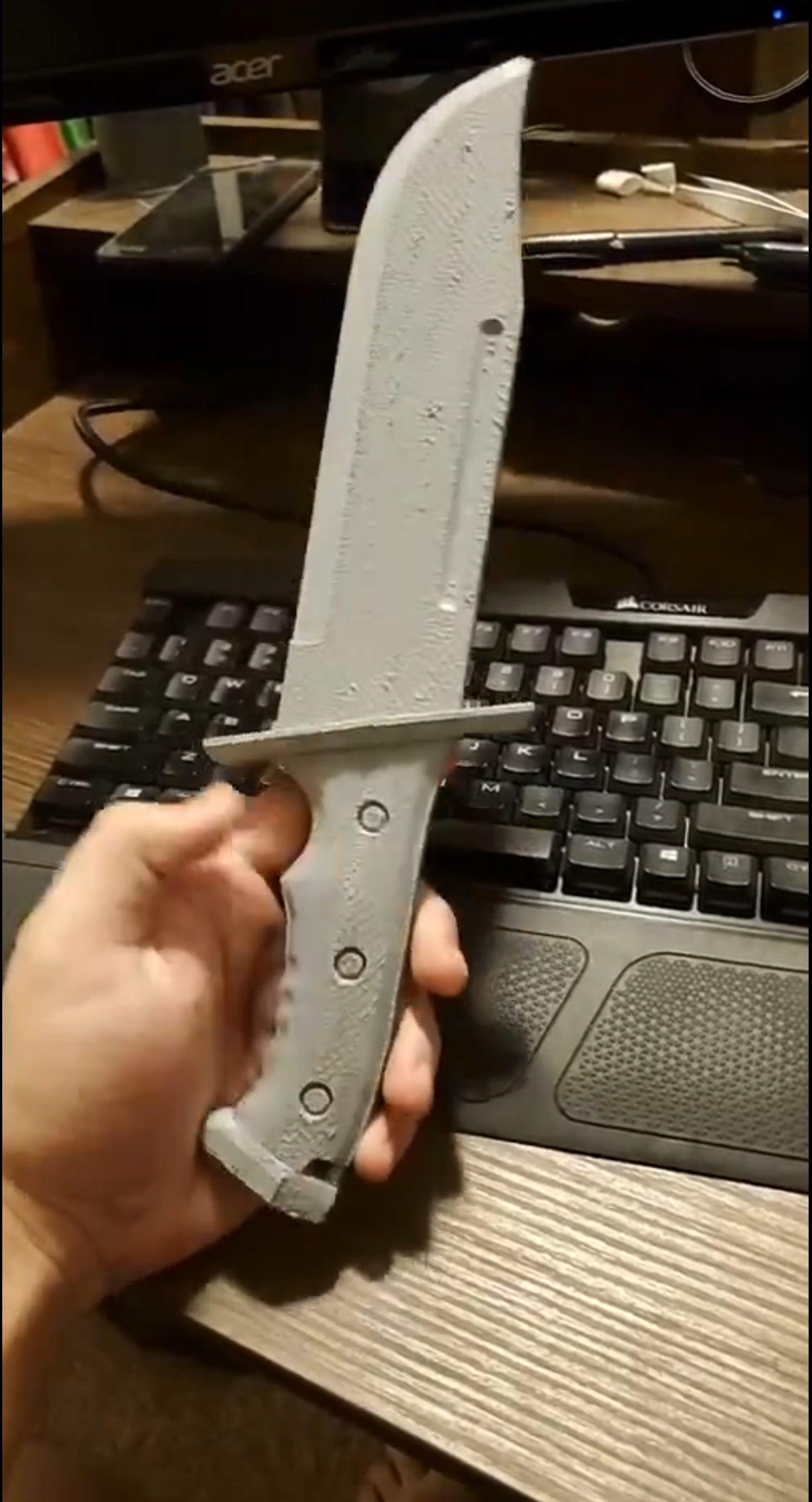 -Spot puttied and sanded
-Primed and Sanded
-Base color
-Taped up for first detail
I should have all the painting done before tomorrow, so I'll update again later tonight when it's finished
That's about all I have for this initial update. I thank you for taking the time to read my ramblings, learn with me, and teach me anything I may or may not know! If you have any advice or questions on filaments, print settings, processes or anything else just let me know and I'll try to respond as soon as I can, I appreciate all input!