Hey 405thers,
There is enormous number of warthog plans and blueprints seekers on the site.
To satisfy increasing discontent, I made this thingy
This is eDrawings .EXE viewer (sorry mac-users) with interactive 1:1 model of warthog hull inside.
You can rotate, zoom ,and MEASURE length of any edge, angles between edges and distances between any entities.
File is only 4.7 MB !
Download it
THERE
.ZIP password:
masterchief
How it works:
(Press on pictures to enlarge)
1. Open program:
2. Press Measure button
3. Press Activate Measure, then select edge filter
4. Select some edge on the hull and see it's length in window on the left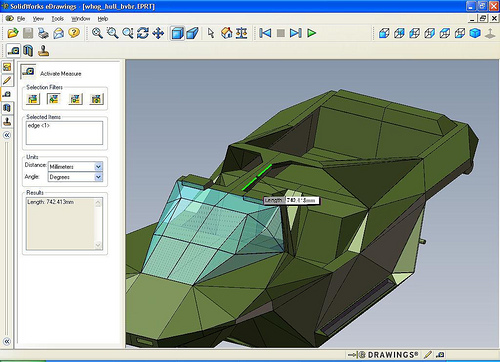 5. When you select two edges, you can see angle between thwm in the left window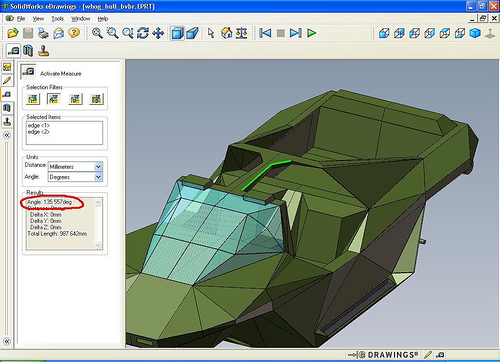 Enjoy