Unfortunately I am a perfectionist, that's why I redid the left shoulder again. The problem was that I used the EVA foam template for the attachment part. The template is just badly designed and not meant to hold very well. So ripped it all off and printed an extra piece for it.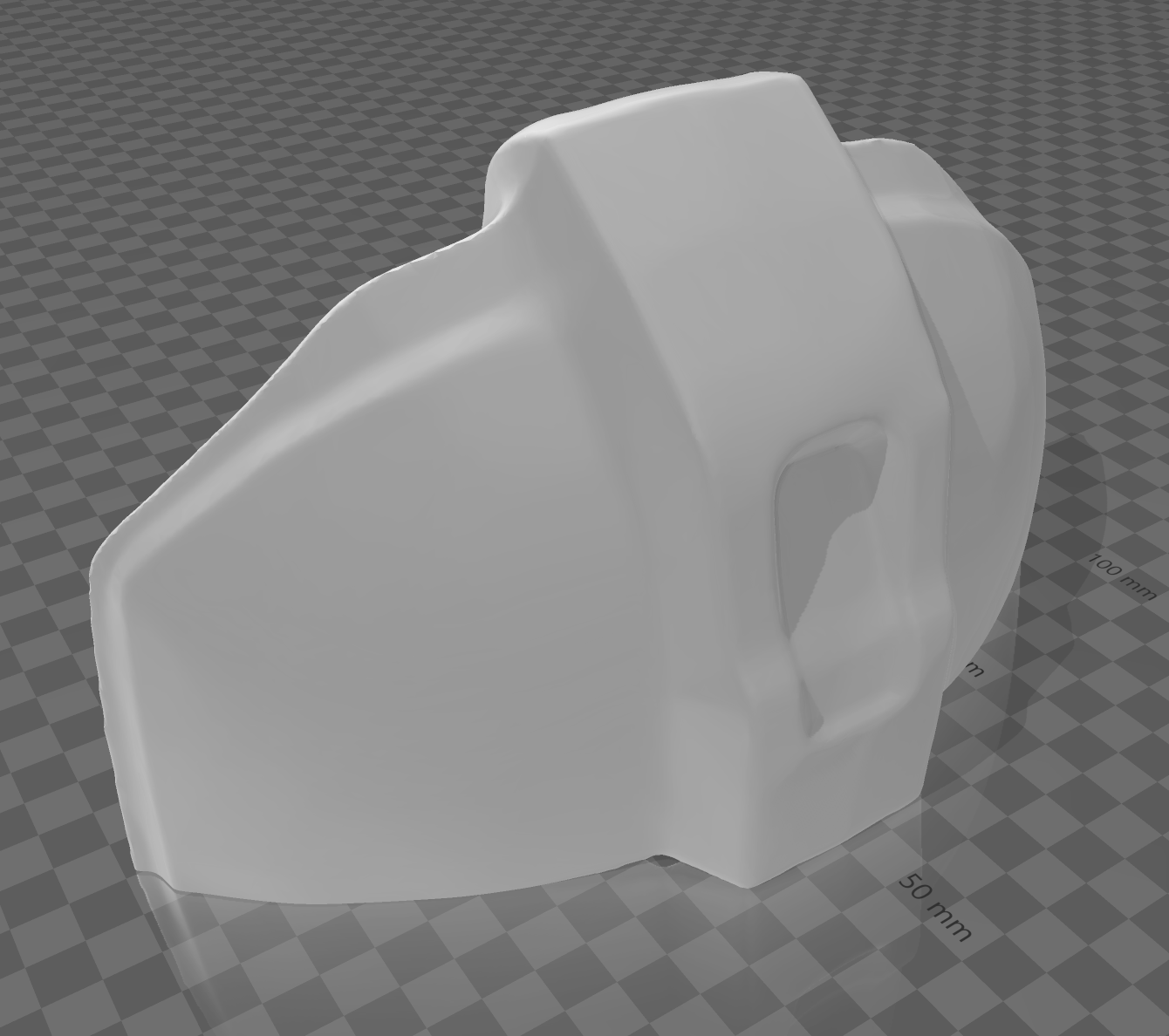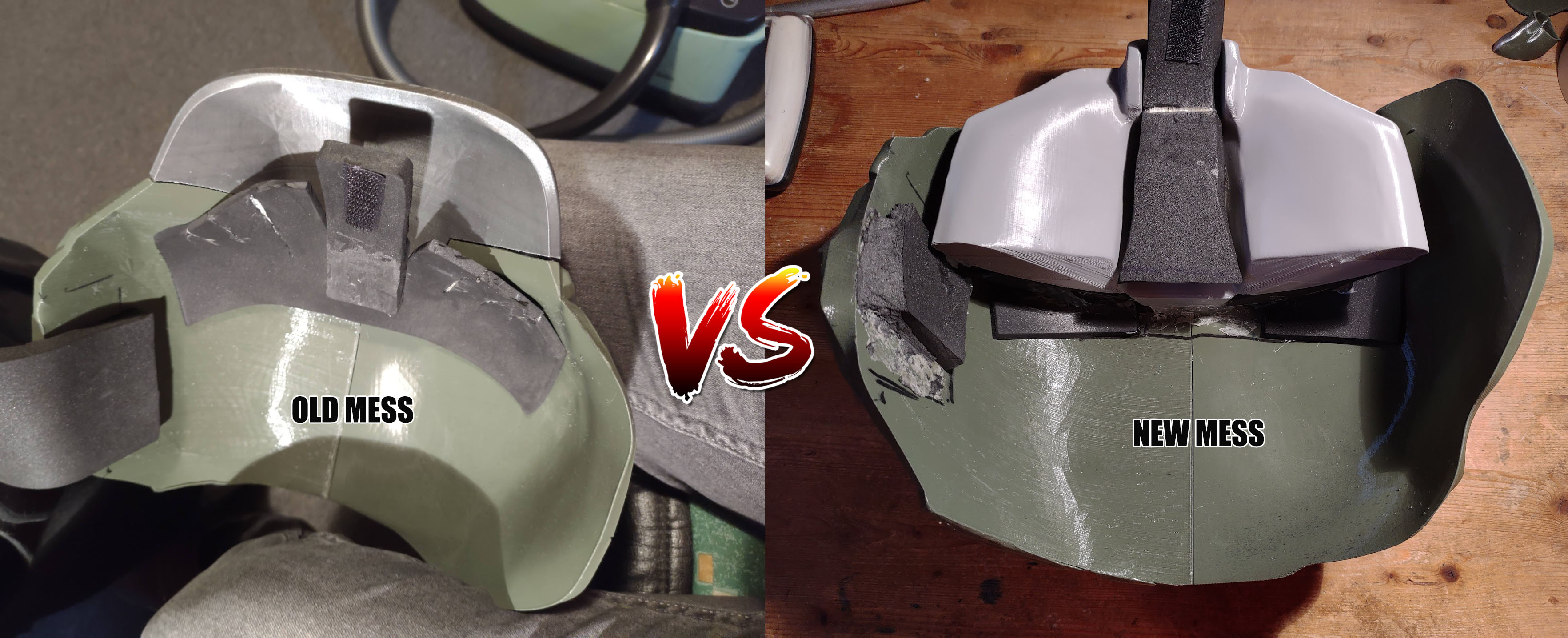 The piece is from the original game model, but it is not designed to fit to the parts that I already printed. So it was a huge mess, to glue it together. I'm honestly still not happy, it does not look that much better than before, because now it stands out too much and the extra weight is dragging it down causing a weird angle:
I added a red LED for the chest plate. It is really just one led which I wired directly to a 2032 battery. I used this
thing
as on/off switch.
That's it for the moment. Not that much progress, because I am really busy atm, but I wanted to share it anyways
.