RCO & BCO
Pacific Regiment
405th Regiment Officer
Washington
Re: Duke's Halo 4 Venator Pep Build *WIP (1st suit Step-by-Step) +photos!
Photo Update:
I decided to go ahead and rondo the inside. Not only does it give it more weight (actually feels like a helmet), and more integrity (super strong, keep reading), but also leaves a nice smooth surface on the inside that looks more attractive when you're putting it on. First attempt at rondo and it went well. Funny thing though, when I set it outside to dry, some of it oozed out the neck hole and onto the concrete it was sitting on. When I came back to pick it up, it had basically welded itself to the ground! So much so that when I finally got it up, it took a chunk of the concrete with it!!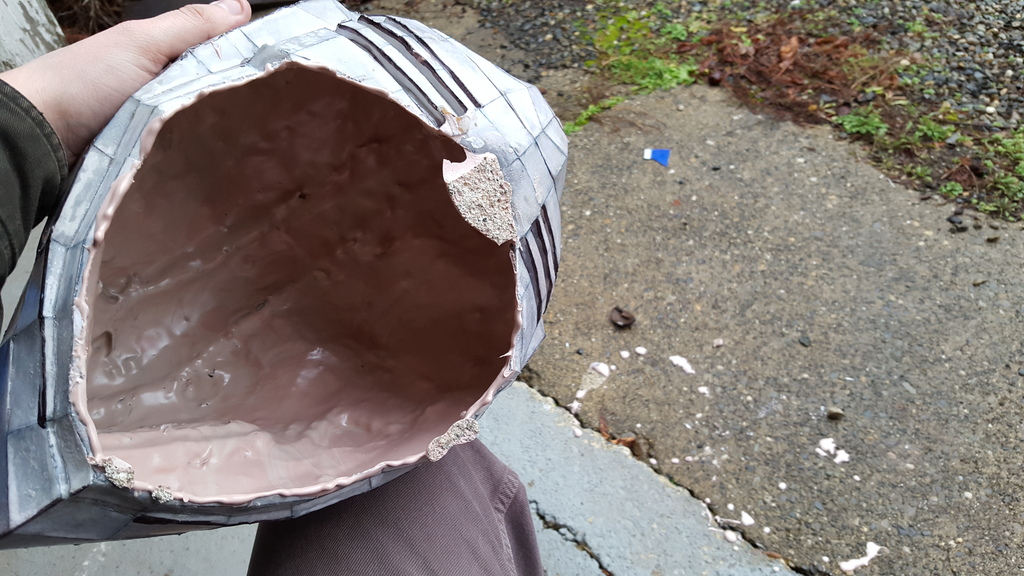 I've rewatched Cereal Kill3r's
videos
on smoothing with bondo and I feel more confident to continue moving forward. So far I have filed down the edges that need to be smoothed.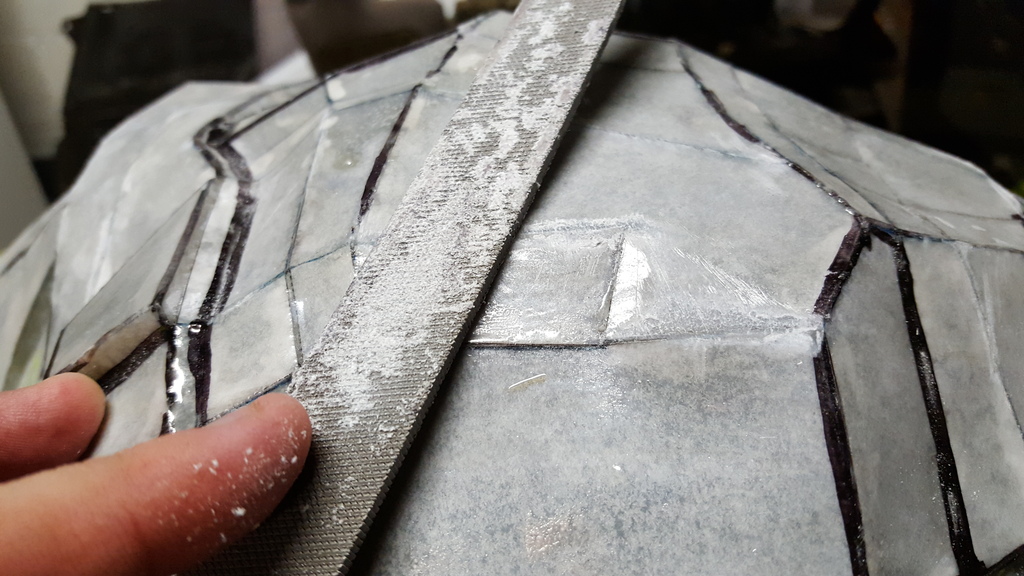 I had to stop because I needed the other supplies mentioned in his video and decided to make one of my own. This is the first time I've seen what the helmet looks like on (with padding) and I am so stoked about it now!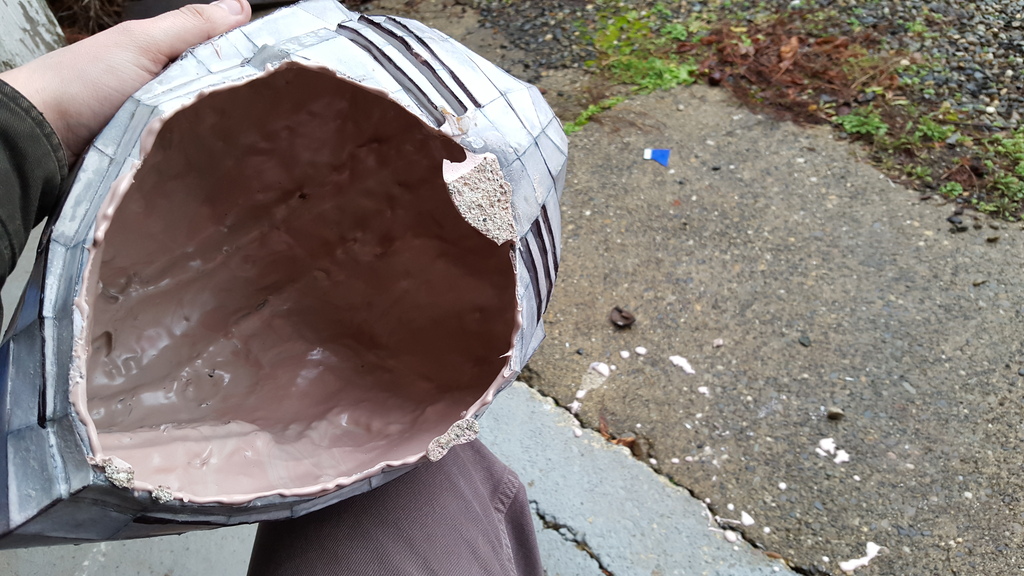 Last edited by a moderator: