Active Member
Midwest Regiment
Been a little bit since my last update. I caught some nasty stomach bug and wasn't getting much work done. But I'm back and have the torso section almost complete!
I recently finished the shoulder straps, attached everything to make sort of a clam shell you slide into. Which is my preferred method of climbing in my armor. Last piece of the puzzle is getting sides attached to the lower back section and creating a buckle system so they connect to the abdominal "wings".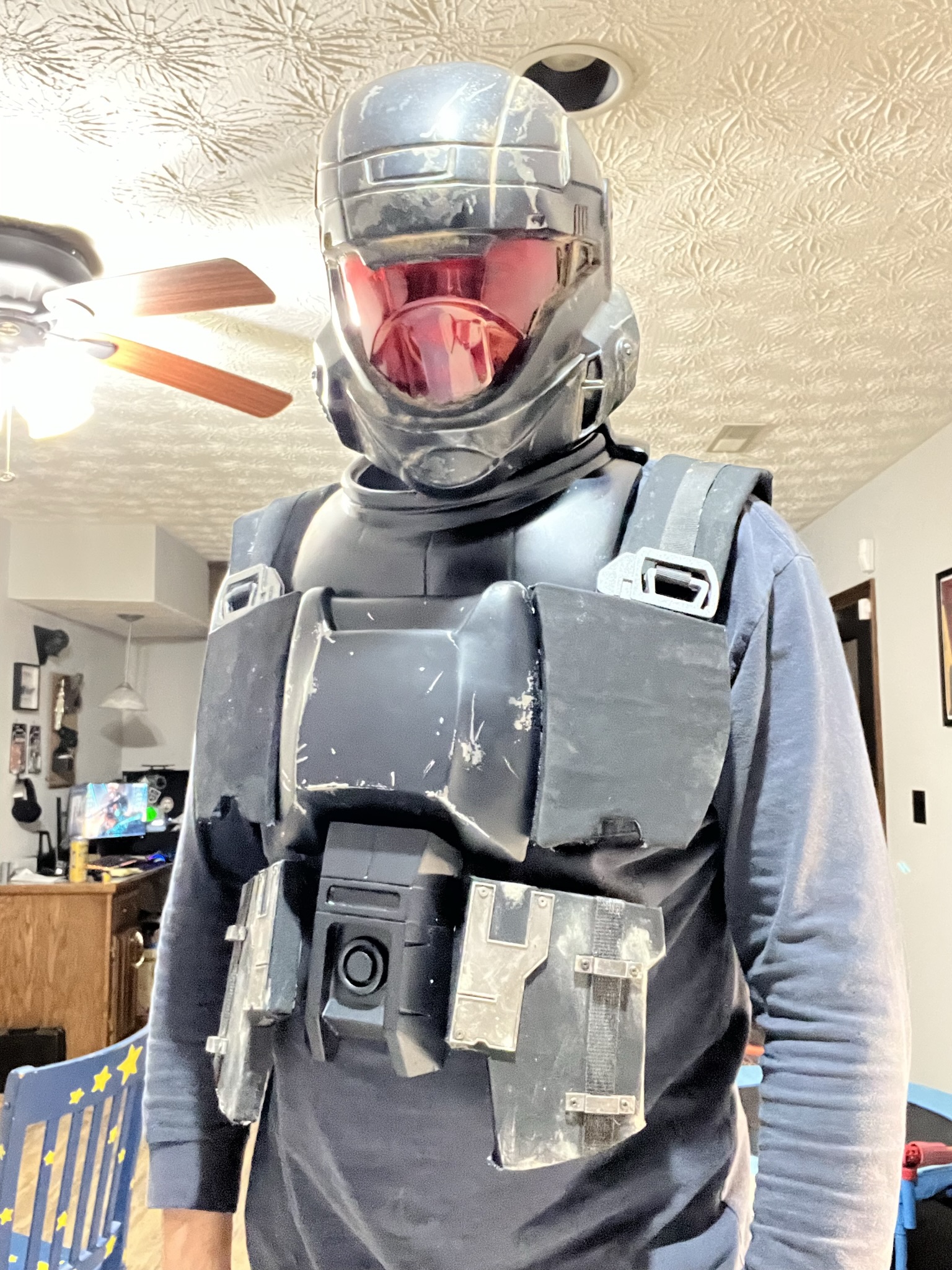 I am over the moon with how the soft parts and printed parts look together. Super hype to have this all wrapped up, get some amazing photos taken and tour some cons in it!