Active Member
Pacific Regiment
He's like a shy little kids wrapping arms around its mother's leg when being introduced to somebody new. So cute.........It is great that he stopped by.....So I'm assuming now that there will be some type of head harness to articulate the head a bit.......what about vision? I can barely see Jeremie's head through the top.
I was wondering the same thing. How will one see through the costume?
Poke some eyeholes through the chest?

I have seen Adam Savage use cameras on the outside of the costume and then have a phone or tablet on the inside as a way to see.
Yeah, we'll likely have some sort of helmet with a PVC attachment for the Brute's head to stand on as our prototype attachment.
As for vision, we're gunna be adding windows to the chest piece in front of Jeremie's face.
We wanted to wait to add them until we had built the metal collar around the base of the neck so we could find the smartest place to put these holes.
We have the collar made (I don't have pictures of it finished atm) so we figured out where our windows are gunna be.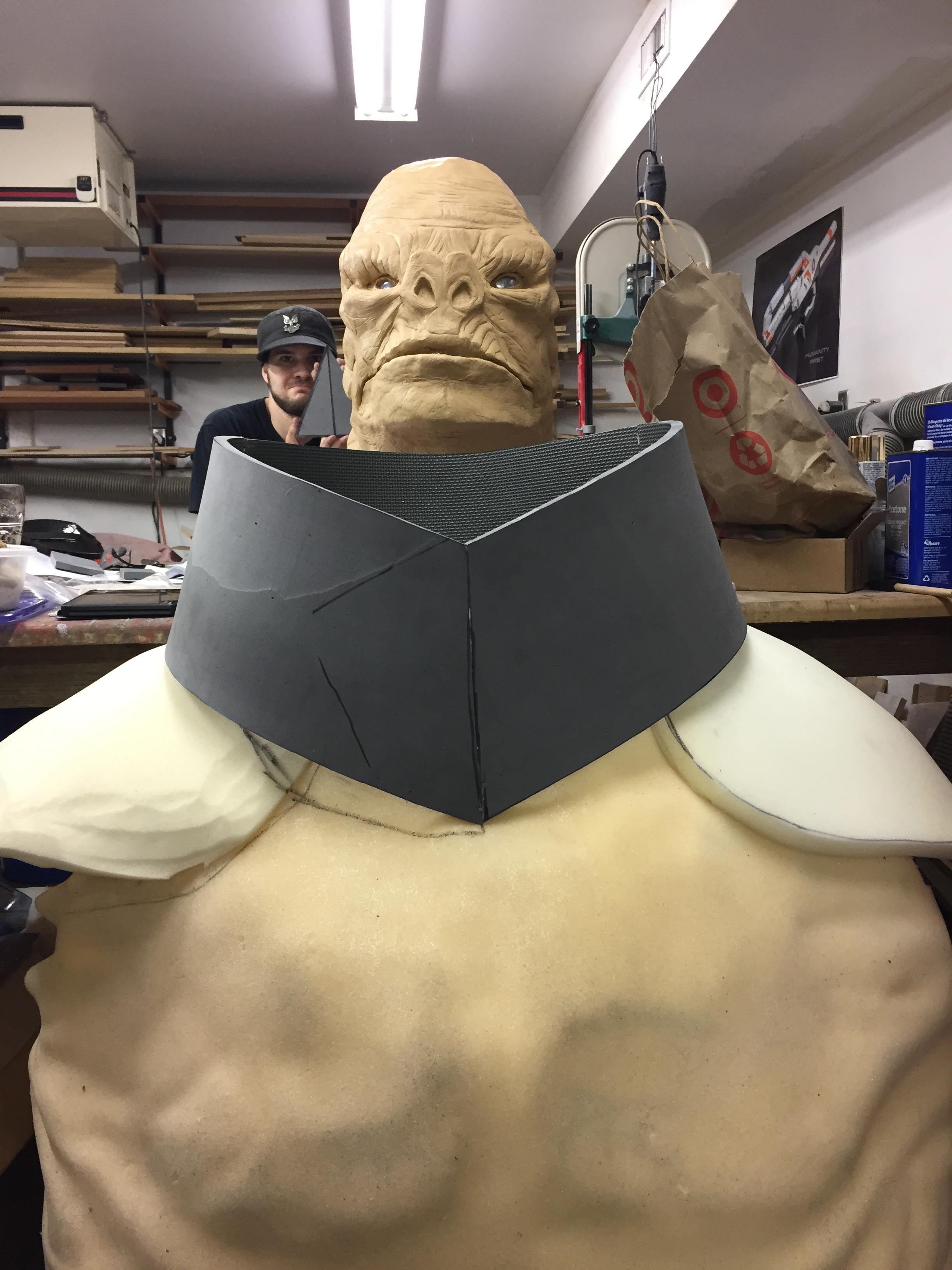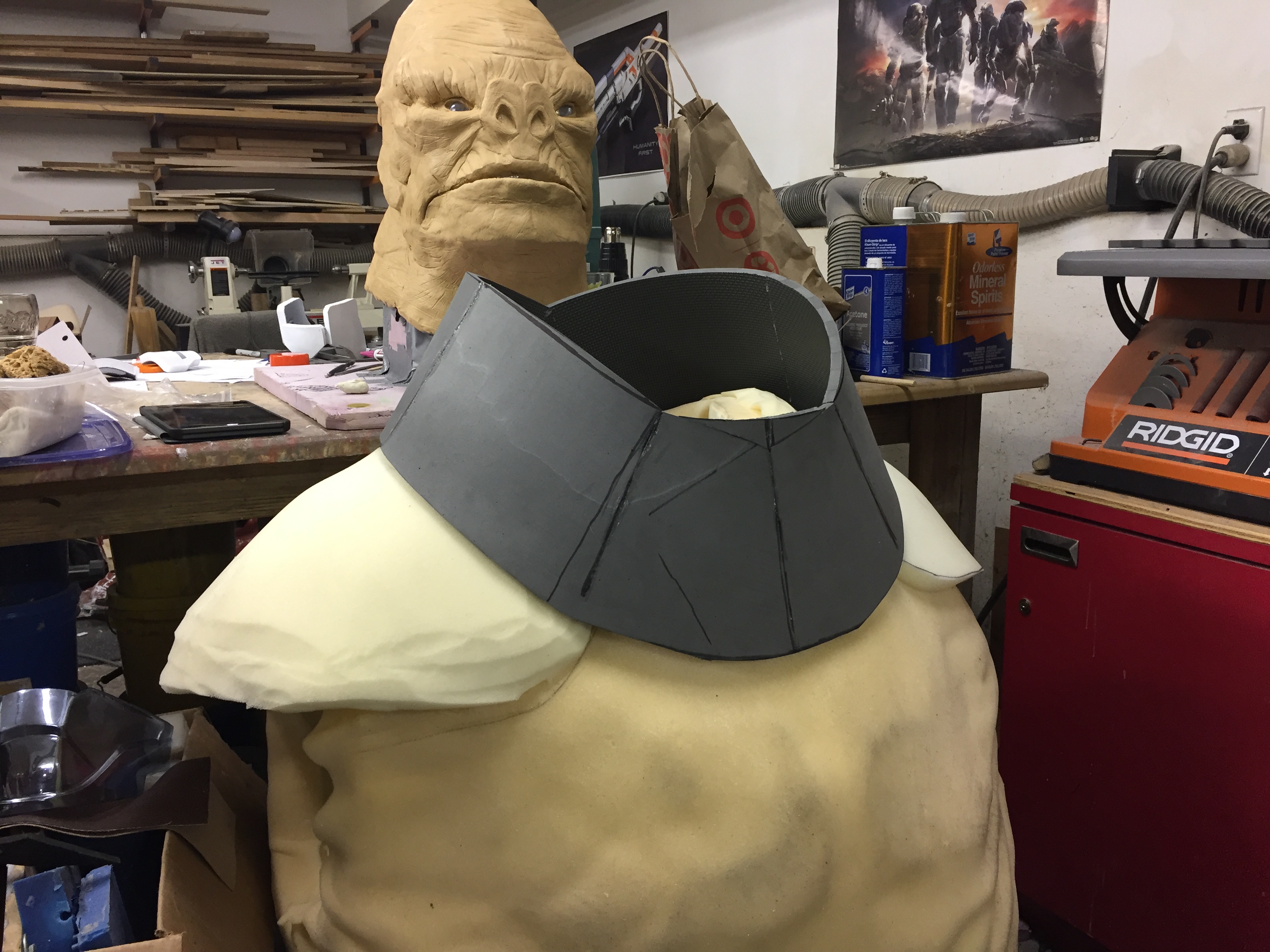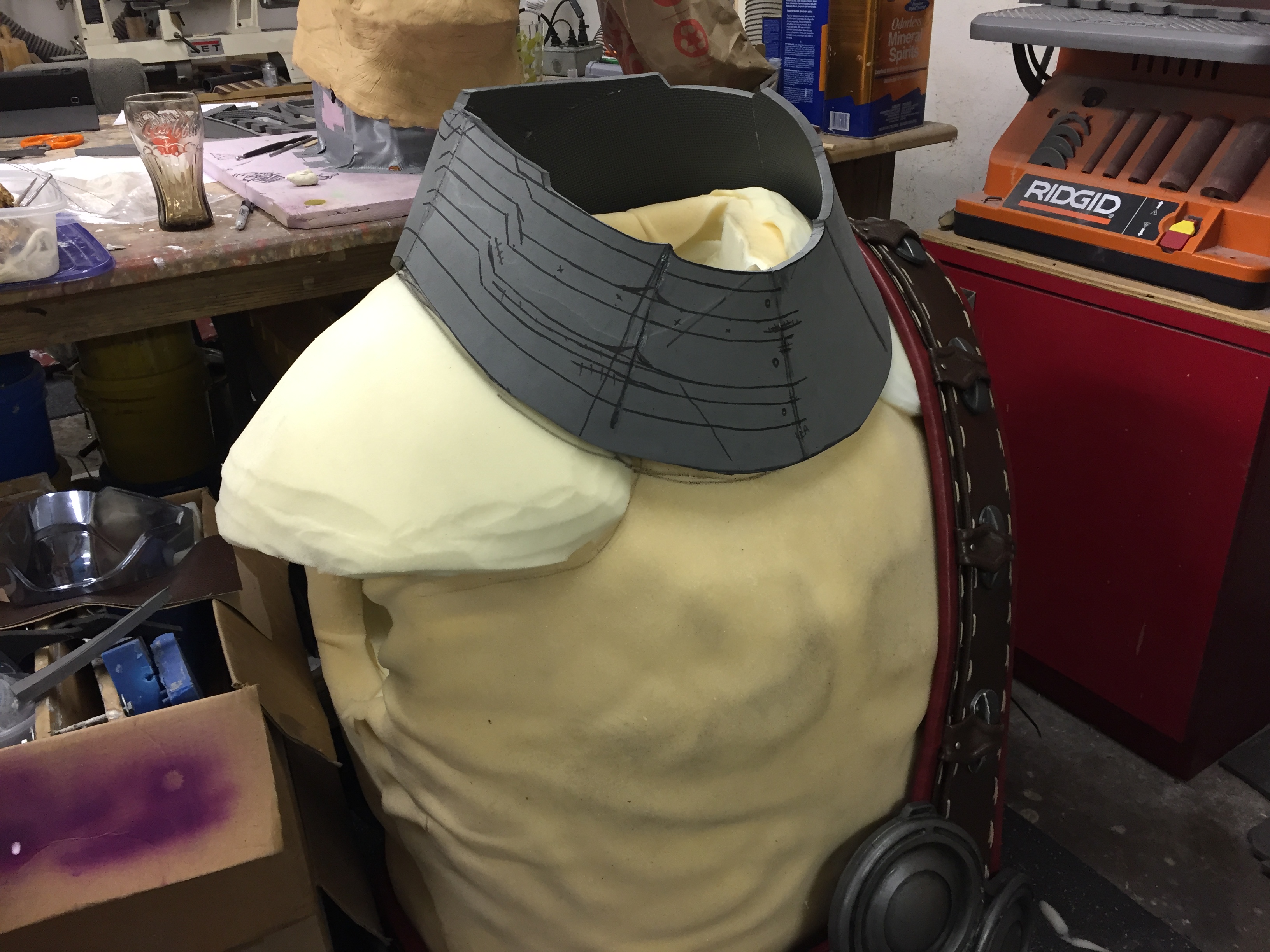 As for cameras. Cameras are a very iffy case. Especially for costumers who aren't standing flat on their feet and are in stilts.
We'll likely have a camera involved, but it will only be to help with peripheral vision, not main vision.
We did a test for the Hunter a while back with an action cam and we were just standing in the living room out of costume with a blanket over our heads. We could hardly stand straight because the latency of the camera and the lack of depth perception was so bad.
We're confident that with the combination of the windows, the peripheral camera, and all our handlers will make sure the Brute is aware of what's around him.