Hey 405th!

My name is Ben (or just TheGimpMaster01). I was home from college for the summer and decided to start working on a Mark VI armor suit. I've been working with Oak Man24 (see his WIP thread for more info).

I guess I should've started this thread earlier, but I'm finally getting around to putting some pics up.

Current status:
2 layers of fiberglass on all pieces except for helmet and chestpiece. Helmet is pepped. Chest piece remains unpepped. All other pieces have also been dremeled. The next step is working with Bondo and spot putty.

Suggestions, feedback, and other comments would be greatly appreciated!

Sorry for the low-quality but HUGE pictures. I had to use my phone for pictures since it wasn't worth getting my huge digital SLR camera out for.

HD thigh piece before fiberglass:



HD thigh pieces after fiberglass but before Dremel: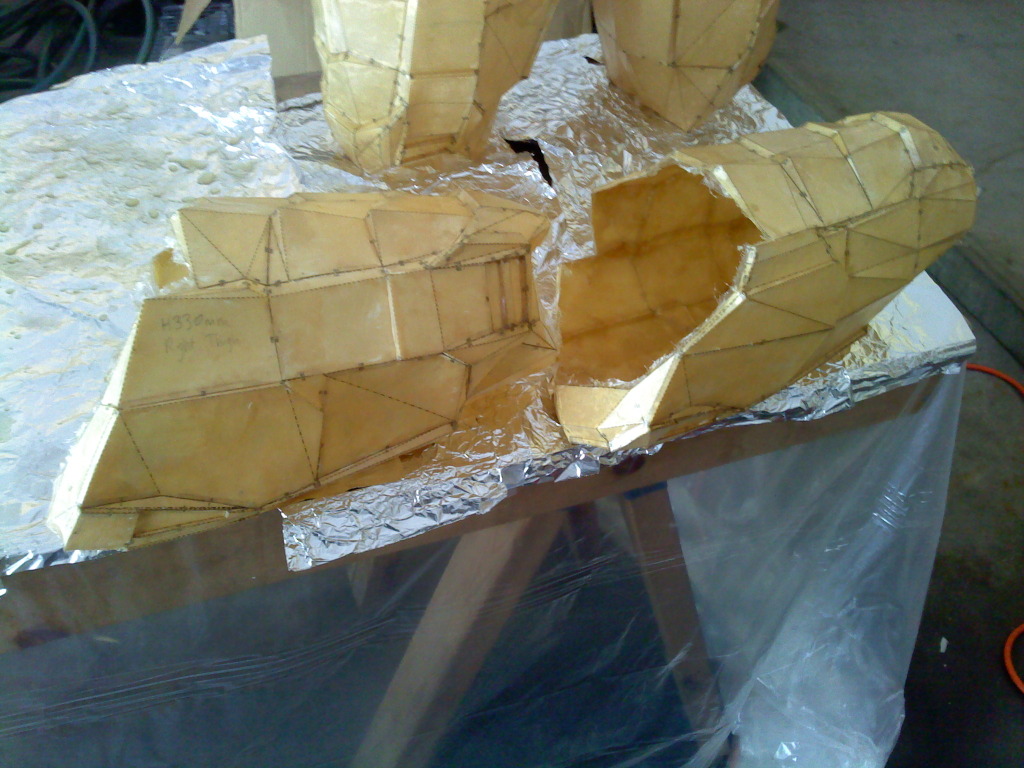 LD boot piece before fiberglass: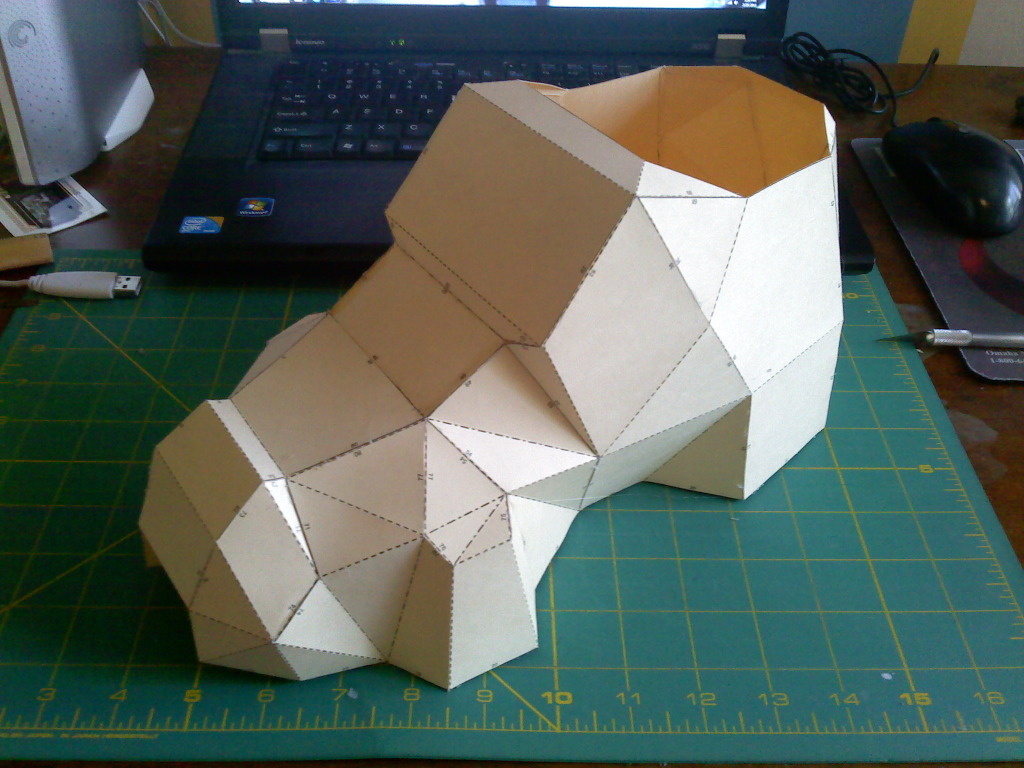 LD shin pieces before fiberglass: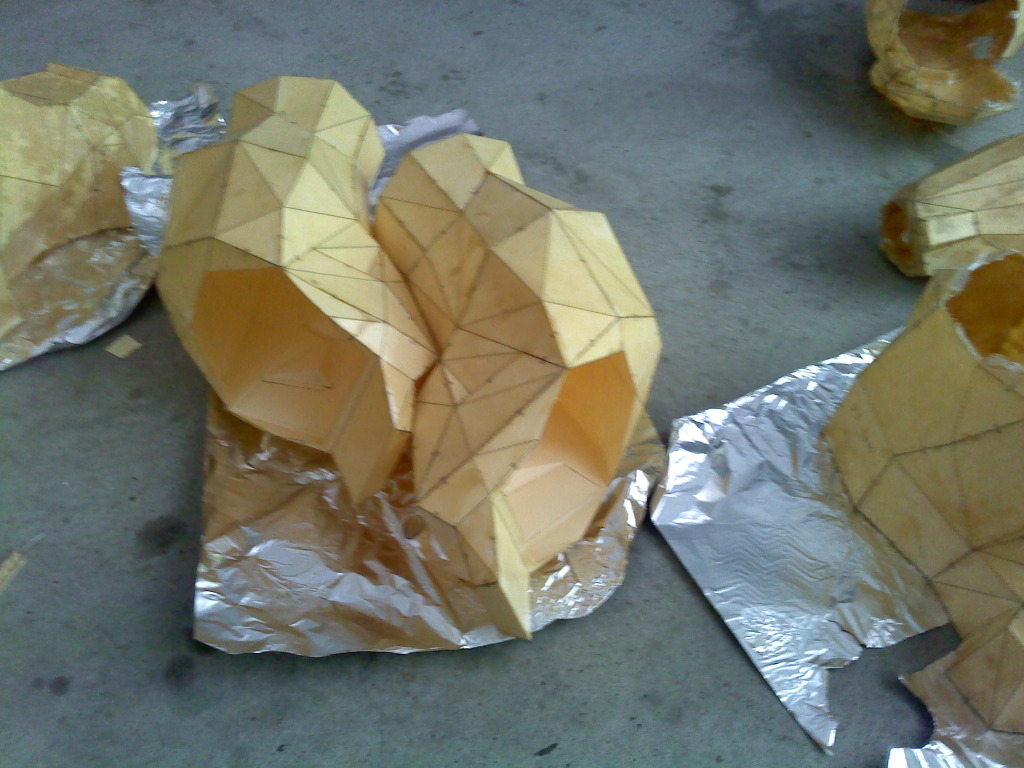 LD bicep, forearm, COD piece, and some reject pieces after fiberglassing:



Work table:



LD boot pieces after fiberglass:



HD helmet the night before I finished it:



Finished HD helmet!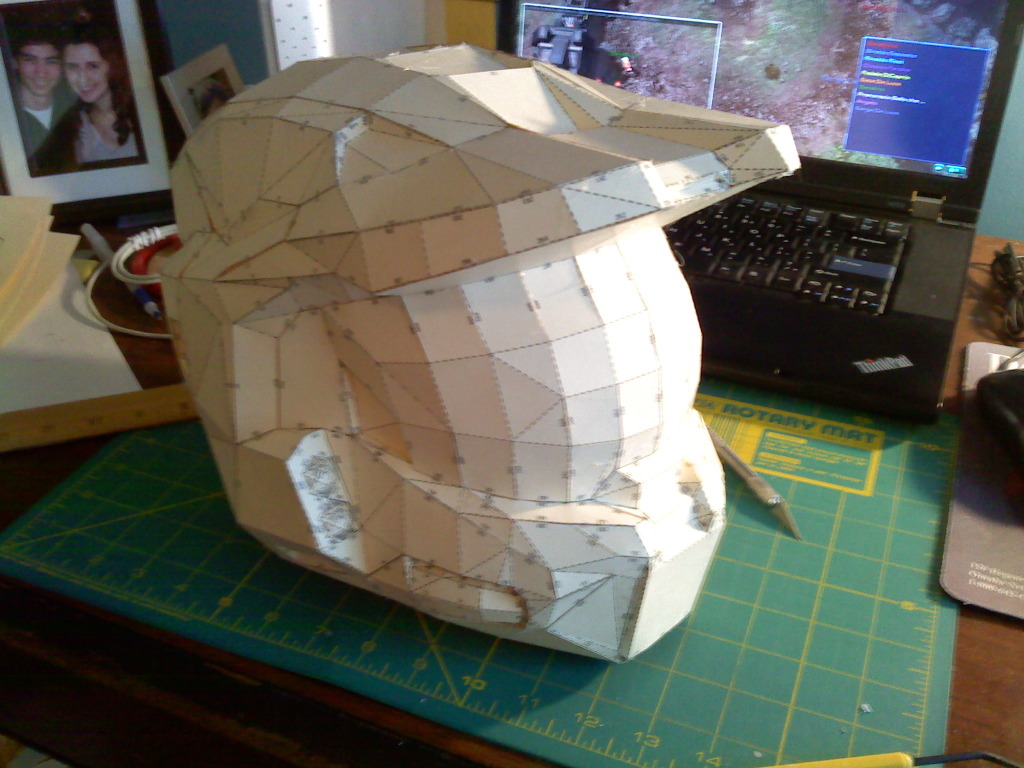 The best part about the helmet... IT FITS: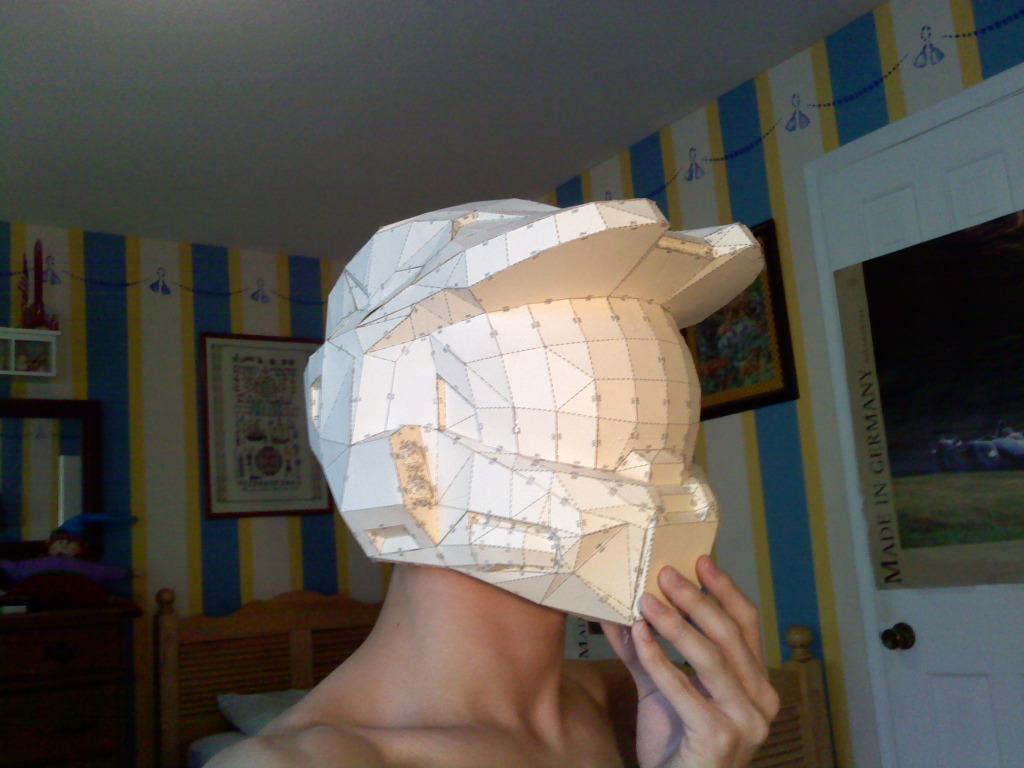 Close-up view of the threads I used to pull the visor into its correct position:



Here are all the parts I have fiberglassed and dremeled and ready to bondo: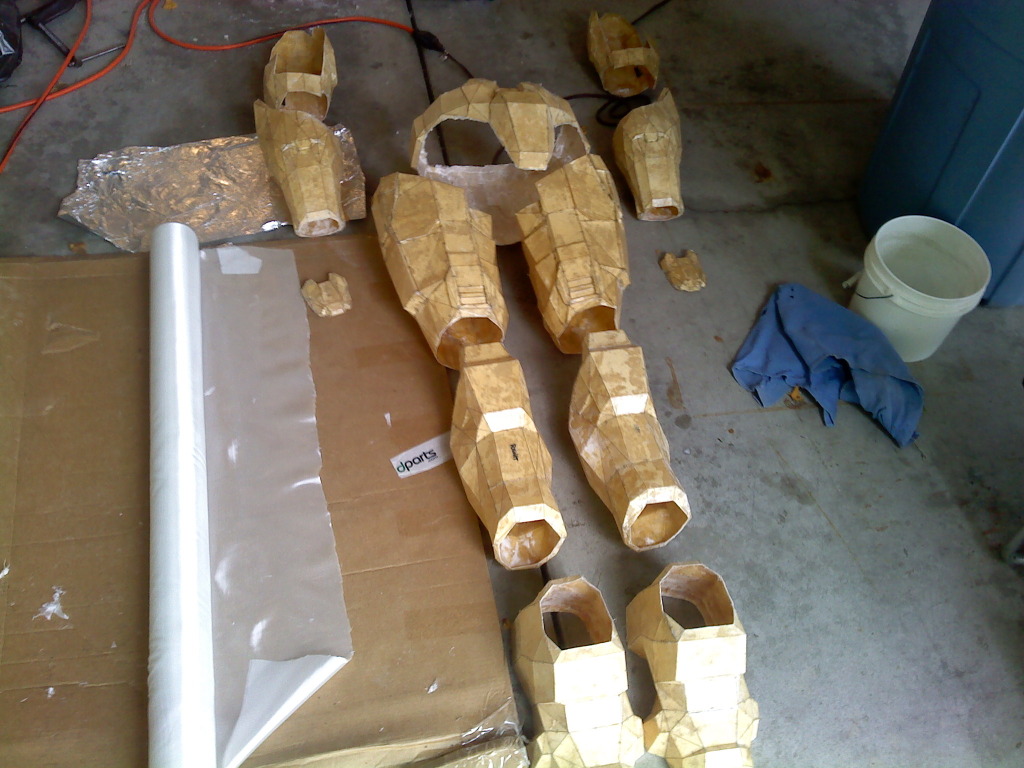 Again, suggestions, feedback, and other help is appreciated! Thanks in advance.