Well-Known Member
Midwest Regiment
My Noble 6 Build IS*** Finished***
My Noble 6 Build.
I've come along ways since I've started this tread, I've also put up allot of links to help other do what I did here.
So sit back and enjoy my progress into the world of Halo Armor . Finished Basic build Pic's on page 27. (Youmacon pic, Detroit MI.:cool)
HD pic.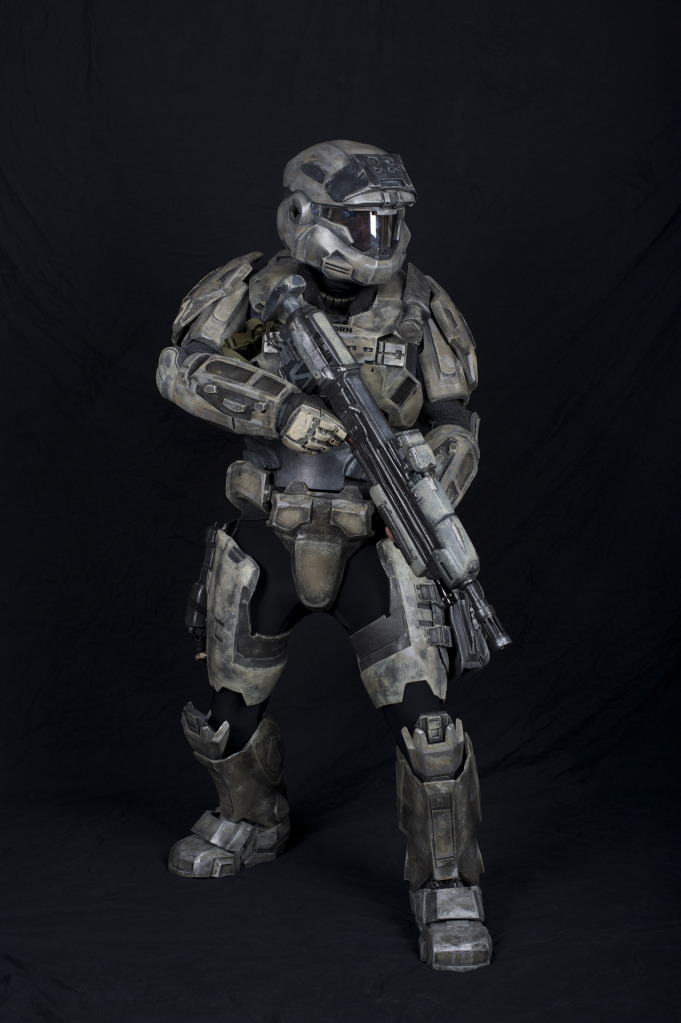 If you go to my build page 2 There are MANY links on that page from the files I used, to the help/how to videos.
Fast forward to page 2--->
http://www.405th.com/showthread.php/29935-Noble-Spartan(mod-s-add-on-s-begin)/page2
For those of you just starting off and need help Please read this first--->
http://www.405th.com/showthread.php/34408-All-In-One-New-Member-Introduction-Guide
Then I'll be more than happy to help you with any questions.
(Spitfire22V Writes/Teaches better then me :cool)
THIS is
W.I.P.
project and will be updated weekly, and is subject to change at any given time.
How I did it.
I just starting out on a Noble 6 build this summer, I found this site on a link from a SFX site (yes it was the old Indy Mogul) and well here I am. I'm looking at a pic of a noble six as ref.
Side note: I've never seen the game and with having a XP computer it doesn't look like I'll see it any time soon.
Till Next time.
Don't let your dreams fade away...
Build something....
And remember them Forever.
And as always, Please feel free to leave any and all input, comments, criticisms, and/or suggestions. Or You're just stopping in to say High. Please do For they are all most welcomed and appreciated. (they also keep me from triple posting.) Thanks for watching my build. and remember.....
Your Dreams are always within REACH.
This is my Facebook Page.-->http://www.facebook.com/pages/Thorn/109895165801873
Last edited by a moderator: