Active Member
Pacific Regiment
Washington
So I find I keep making these one off posts, sharing the different little things I've been working on, and today is no exception. I finished the Version two of my Spartan neck seal! These were inspired by
KitKatGoose
, and I had made the patterns from there.
So I'll start at the beginning, with version one. Ill gloss over the process, because it was basically the exact same as V2. Here was the first iteration.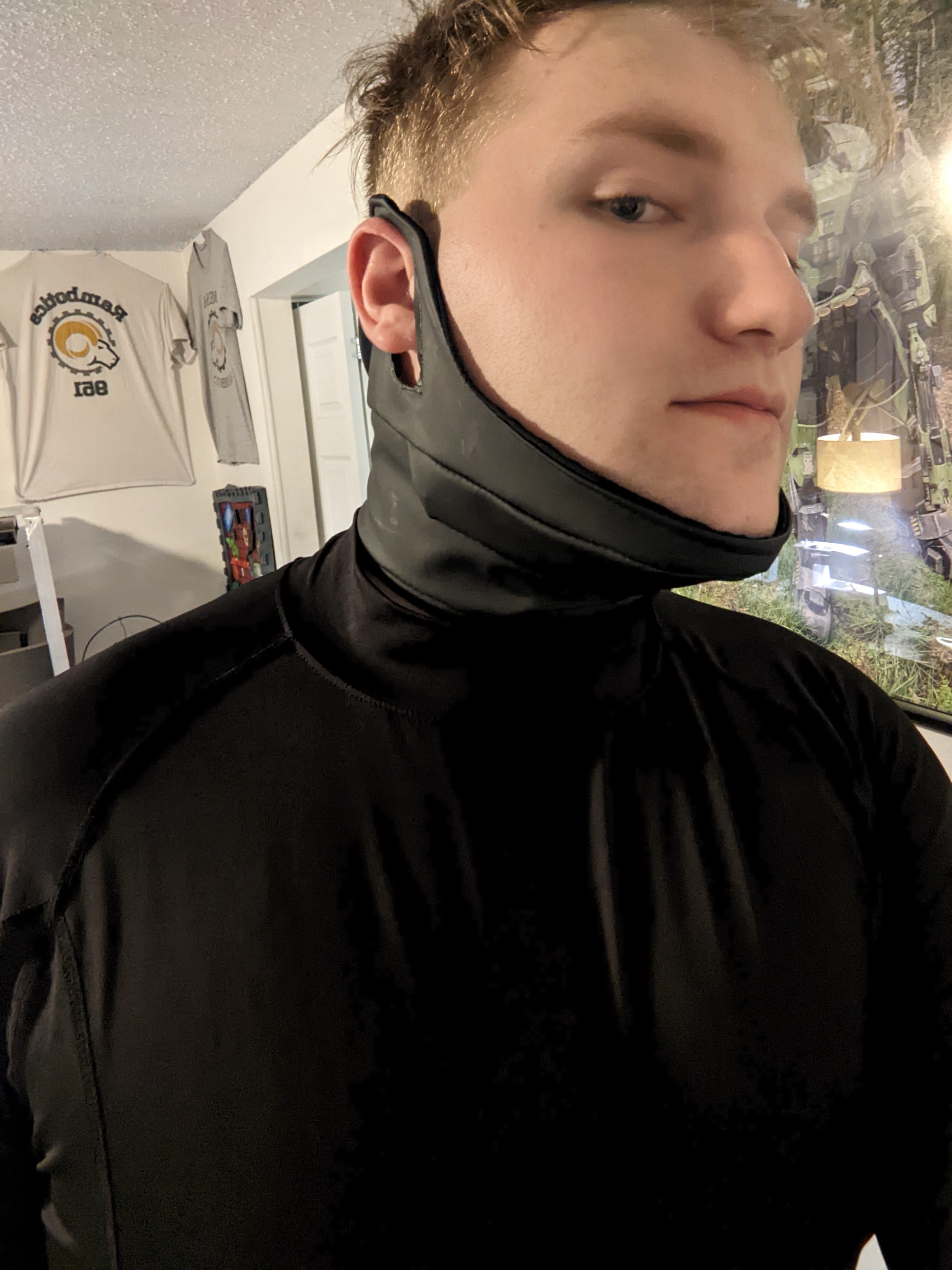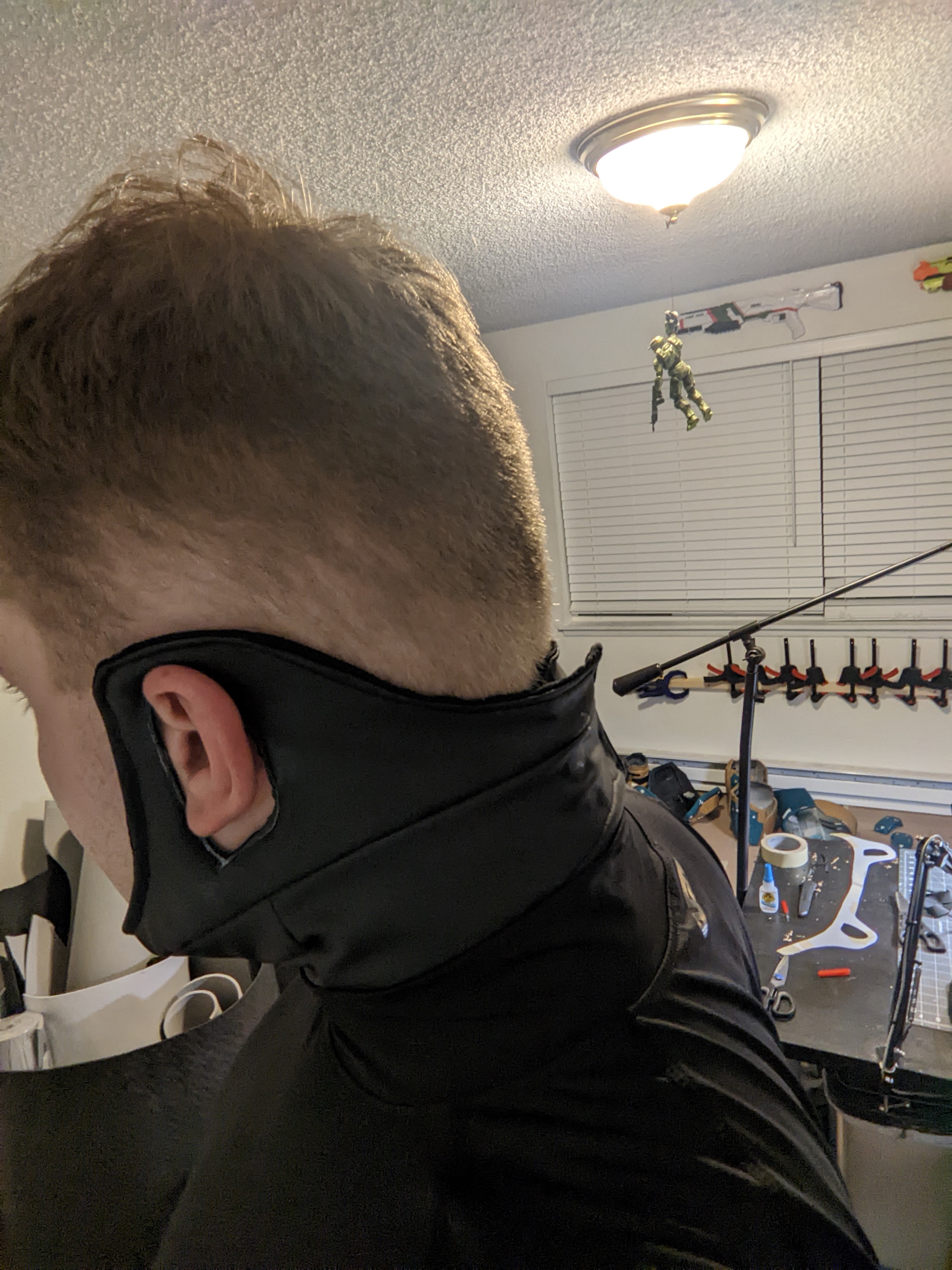 So after wearing this at ECCC, I decided I wanted to make improvements.
Here are the new things I needed:
- needed to be easier to sew
- needed to curve the neck so it wouldn't scrunch, and would better cover my shoulders
- wanted more secure fastening
- wanted better cleanup of raw edges
- wanted shorter, less floppy ear straps.
- Higher back for more structural support of ear cups
- higher chin coverage.
With all these in mind, I started with patterns. The original patterns were created using seran wrap and duct tape around my neck, and Turing that into cardstock patterns that I slowly altered to get the new shapes I wanted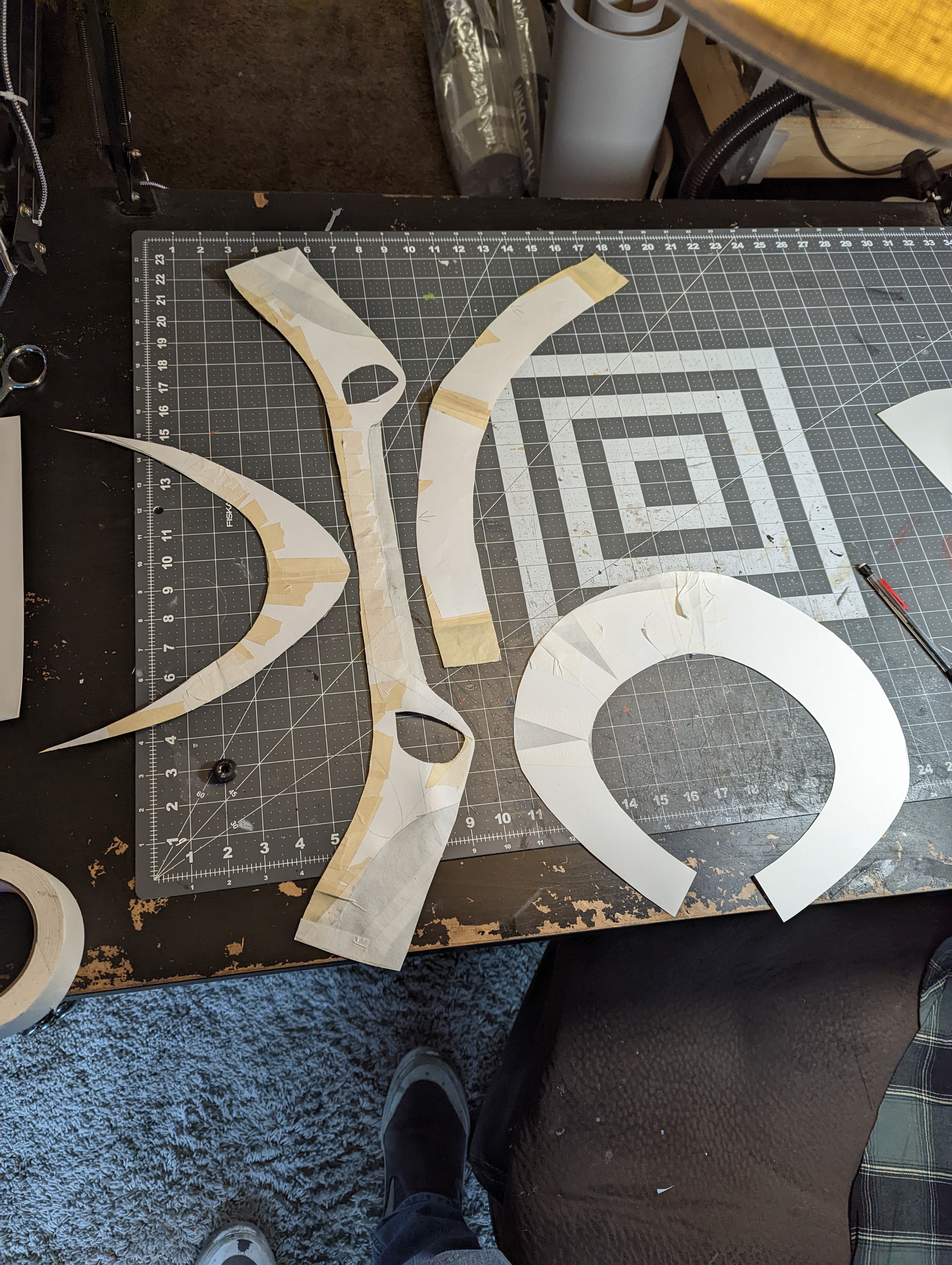 From there, I transferred my patterns to my fabric, with a specific seam allowance, that allowed me to just line up my presser foot to the outside edges.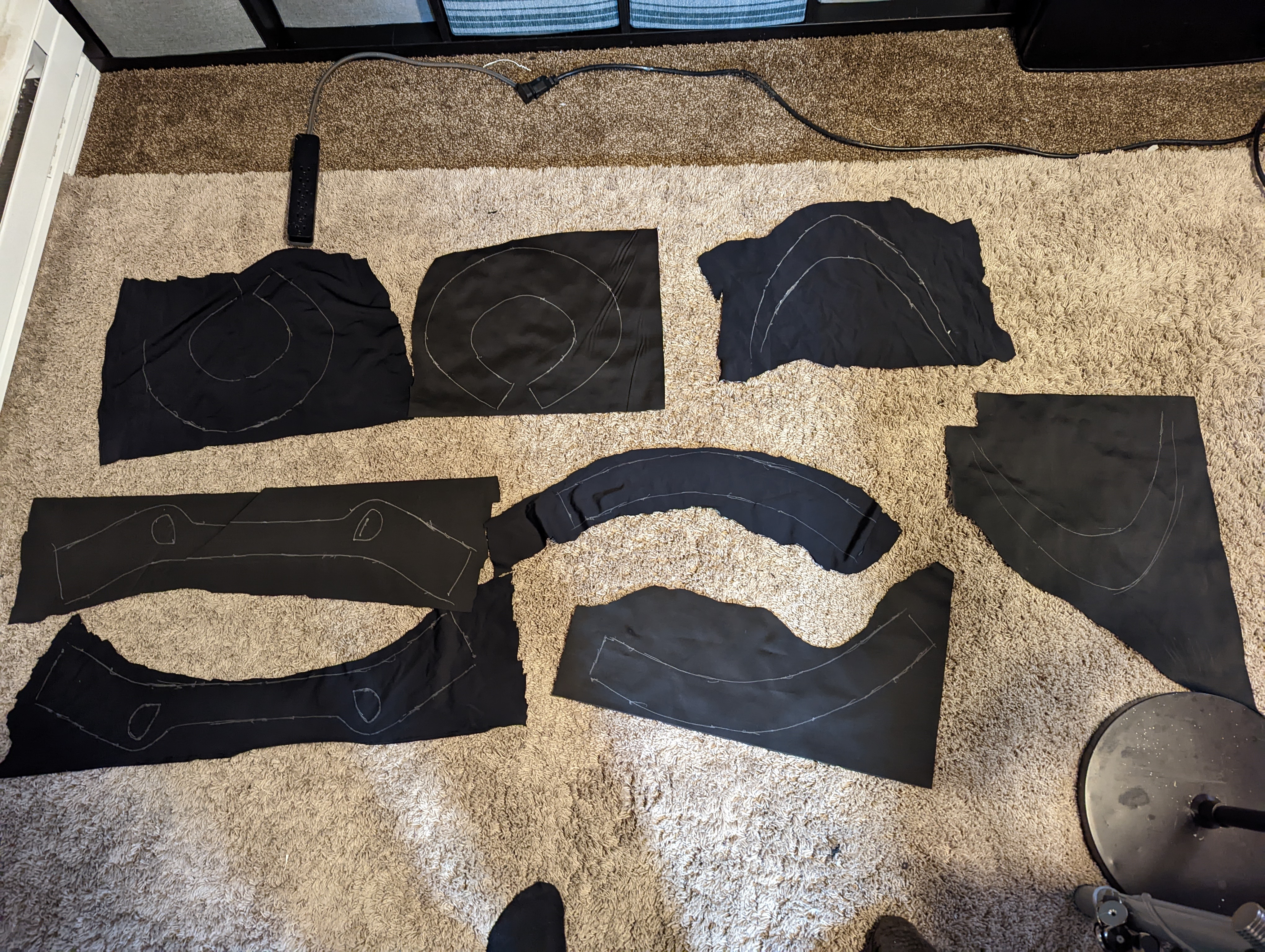 From there, it was just a process of cutting out, and sewing all those parts together. I made an inside liner of 4-way stretch spandex, and an outside liner of a 4-way stretch rubberized fabric from joann's.
After I made both inside and outside, I joined them at the top and bottom edge. From here it was time for final clean up. I added Bias Tape to the ear cups, and to the rough edge on the back seams, cleaning everything up. I also did a straight stitch on the top and bottom where the inside and outside came together, to force them to lay flat together. The last step from there was to sew on two Velcro strips to attach to each other in the back. I used 2" wide Velcro, so I can adjust the fit as much as I need.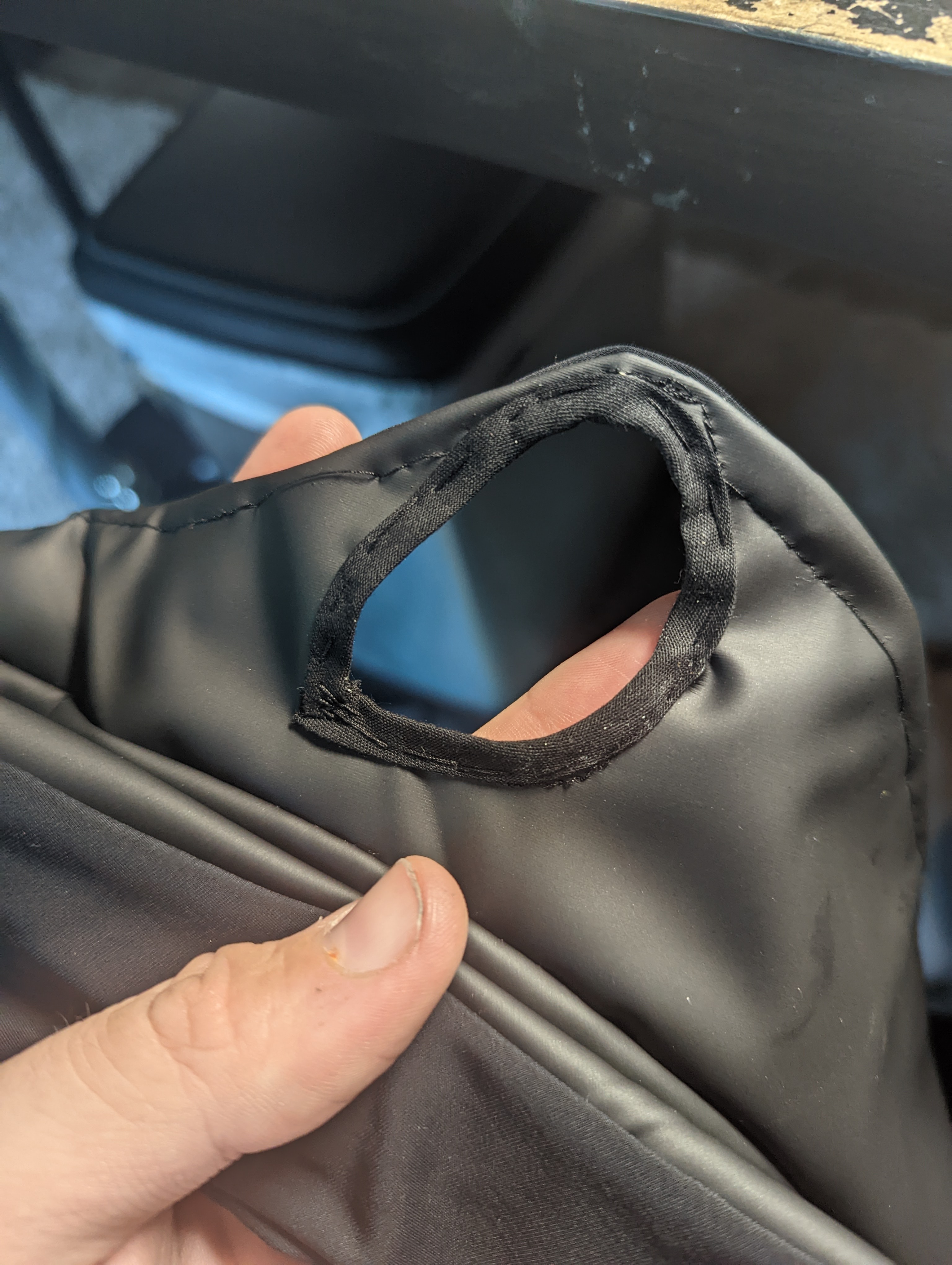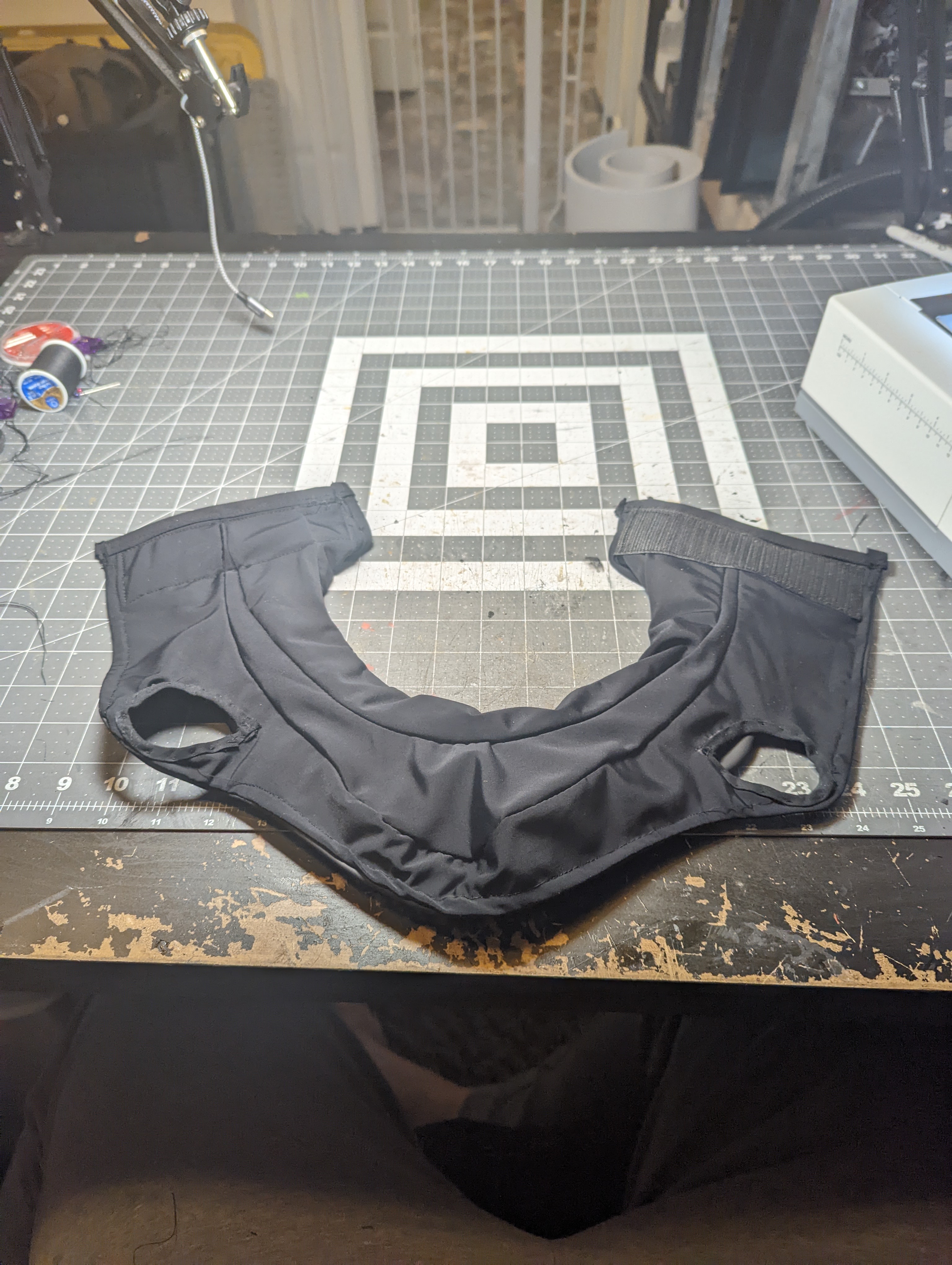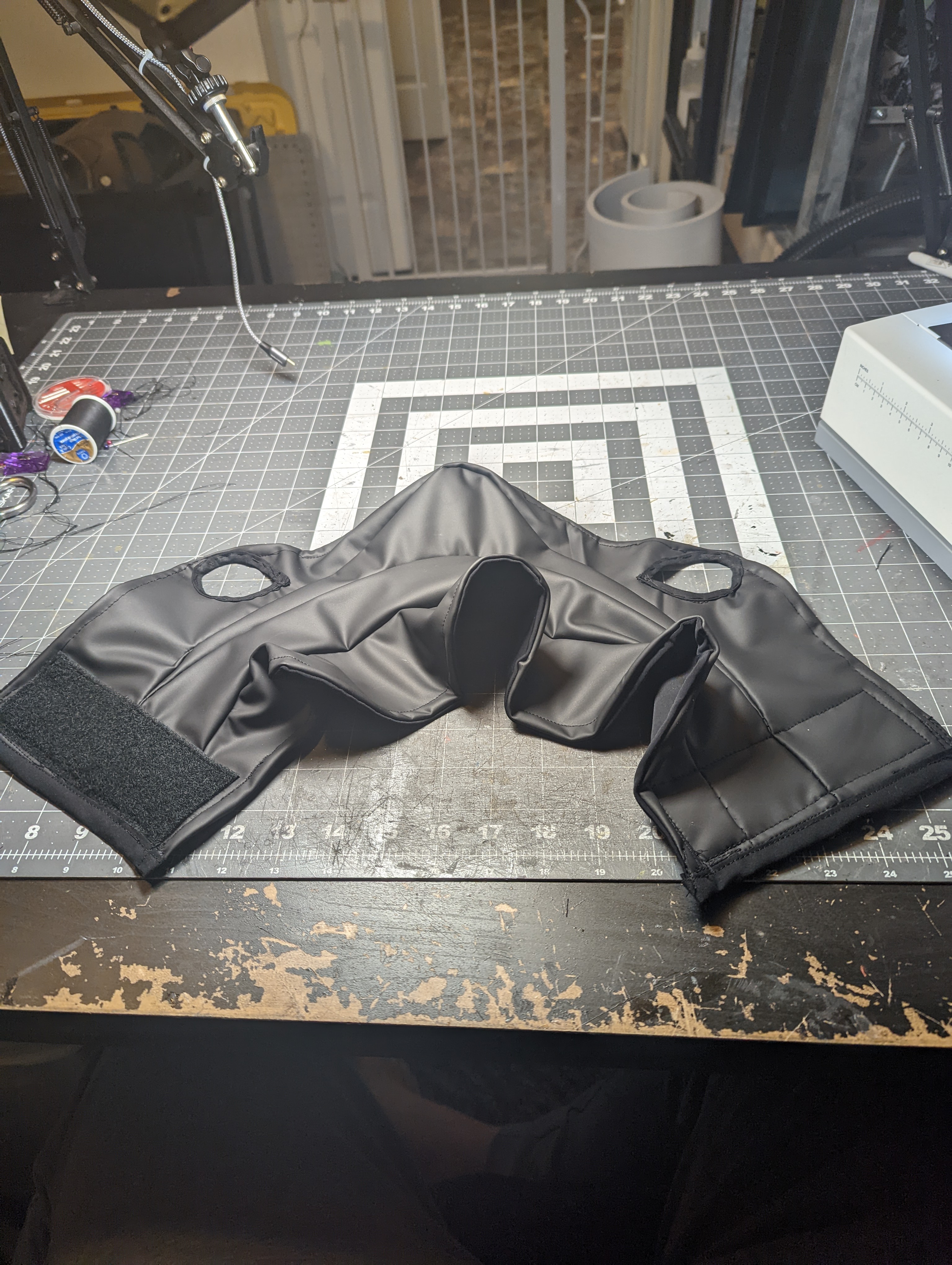 Here is the final pictures of the neck seal.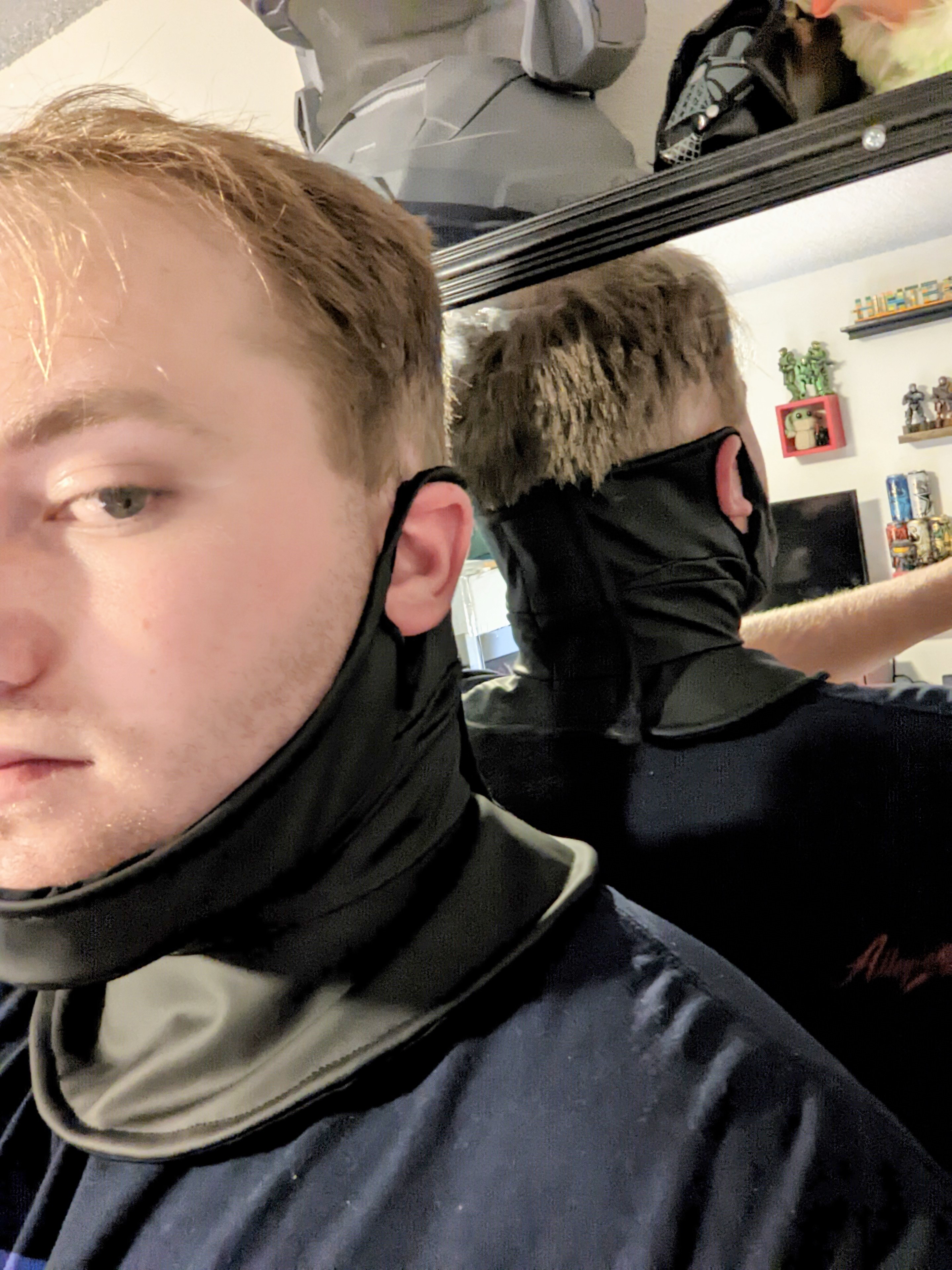 And here is it tucked into the shirt, to give an idea of what it will look like when I wear it for the armor.