Hey Everyone!
No major updates, just an announcement of sorts... Because of crazy Georgia weather going from hot to cold to warm again and then it rains, fiberglass has proven to be difficult at the moment. I'll do it on the warmer days, but for time being, I'll be pepping more pieces.
I'm currently working on the hand plates I got from MrOreo (which are awesome by the way). I trimmed off the flashing and just need to sand and paint. Pics of that will be posted as soon as the sanding is done.
But I've been mostly trying to get my new ODST helmet done in time for Halloween. Put I don't think it's going to happen. Plus, I'm probably going to receive the rest of the armor from Sean after Halloween anyways (Sean ran into some difficulties beyond his control). It's okay though... Sean's work is really worth the wait, and that gives me time to finish the helmet; or set it aside to get the rest of my MVI done.
ATTACHED ARE PICS FOR A SNEAK PEAK OF MY ODST HELMET. WILL HAVE BETTER PICS OF THE BUILD IN MY NEW ODST THREAD COMING SOON.
(Photos taken with my camera phone)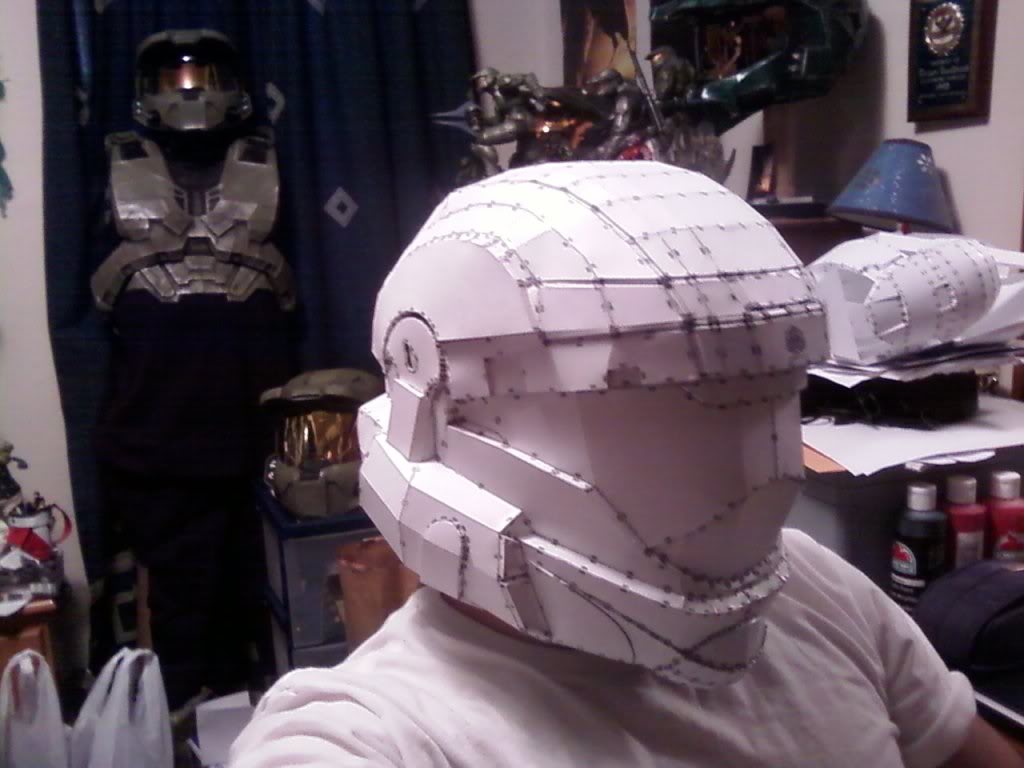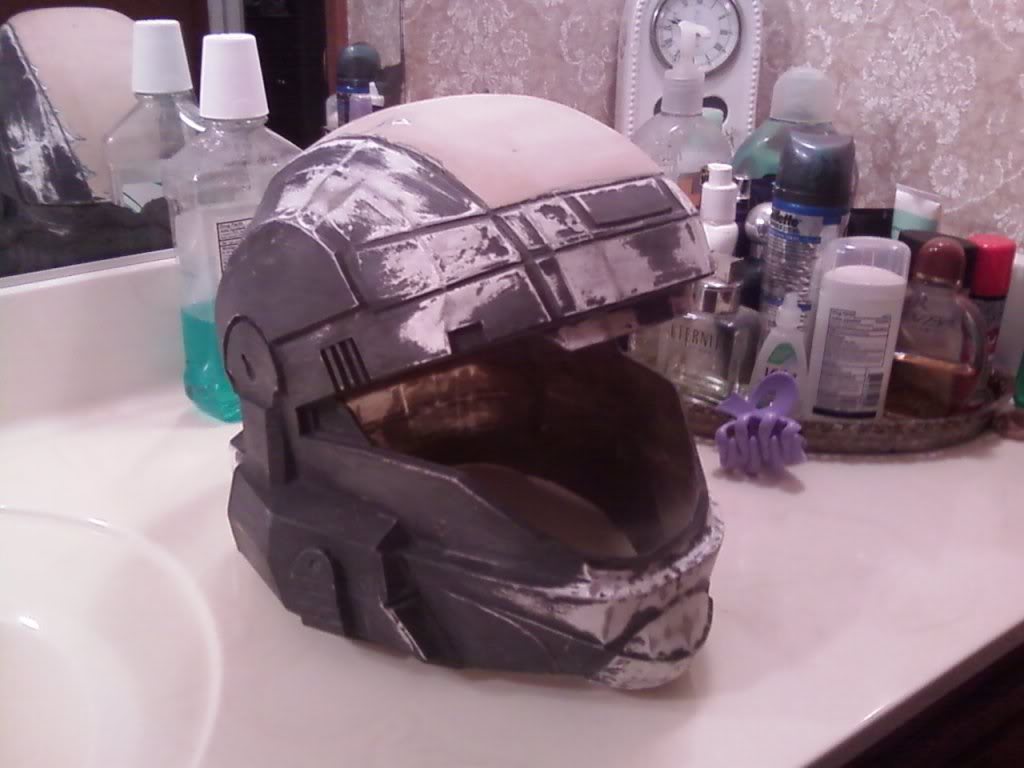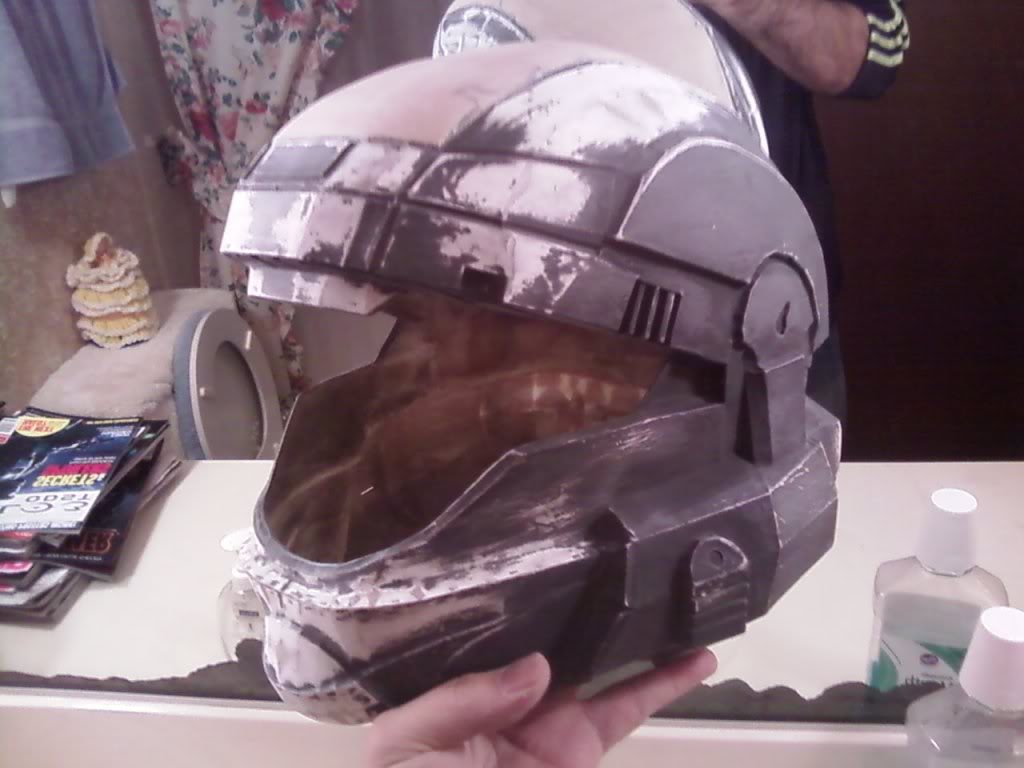 I have better pics of the progress build on my actual camera. This is just a sneak peak... also to show you all what I have been working on. Next pics will be the hand plates. Stay tuned!