Well-Known Member
Southern Regiment
Adventure Beach paintball is hosting their third annual paintball scenario game on February 24th and 25th.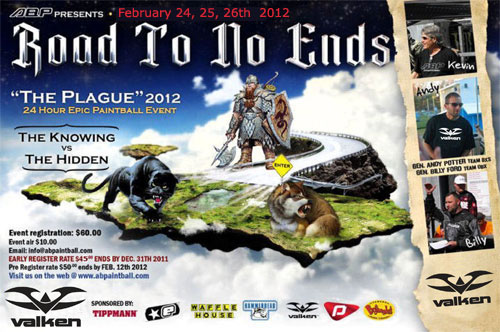 Play all day Saturday, and into the night. Game resumes Sunday morning, and ends in the afternoon.
They are located in Tabor City NC. 30 minutes north of Myrtle Beach, SC (just over the boarder).
I went to last year's game, and had a blast. There were over 200 people in the game. This year they are expecting about 300 people. I think they have just over 100 acres of fields. There are many bases and small bunkers throughout the entire field.
This game is so much fun, and if anyone near here would like to go, just let me know.