After much research, I have begun my first set of Mark VI Mjolnir armor. I decided to go the pepakura route, and to later detail, fiberglass, and bondo the shape to spec (as shown by
Spase's Blog
and
MLC's Journey
). I am using
Slyfo's pep files
for the helmet.
I started yesterday morning on the helmet and finished this evening. It's amazing how much time I have on Christmas break in the hometown. Thus far, it's just the paper construction. I used
Xerox 110 lb. cardstock
, with
LocTite Super Glue (X-tra Time)
as the binder. Both materials proved to be excellent for the job. The super glue set at the perfect time, with a few seconds to align your folds, but not too long so as to leave you holding the pieces for a while. But watch out for that seepage around the tab. I nearly glued my finger to the helmet several times.
I scored the folds with the backside of my razorblade.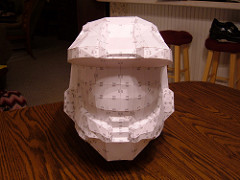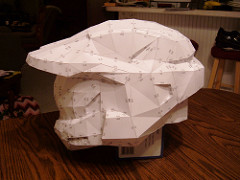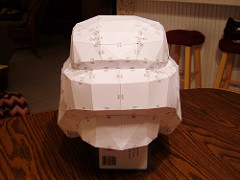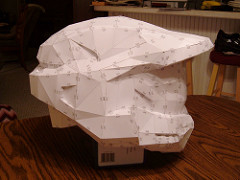 Tomorrow, I hope to begin the fiberglassing, depending on the itinerary of New Year's plans, but if I can't get to that, I'll just spend time on gathering my detailing sketches for when I can get to the illustration board add-ons. I definitely won't start the chest until after New Year's. Can't wait though!
=======================================
Hand Plate Photos
Pepakura
Pic 1
,
Pic 2
,
Pic 3
,
Pic 4
,
Pic 5
Primed
Top
,
Bottom
Painted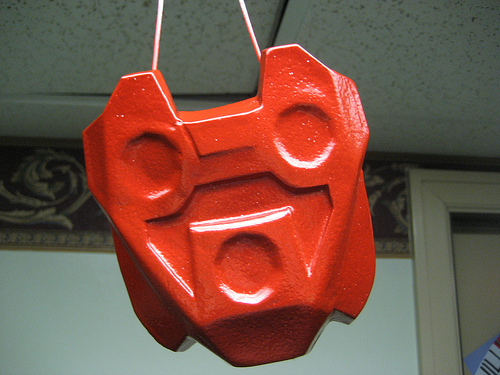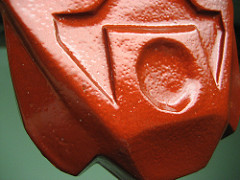 Last edited by a moderator: