Division PR, RXO and BCO
Division Staff
Canadian Regiment
405th Regiment Officer
Delta
I'm trying this thing of doing a whole bunch of work on a project and then just dropping all of the updates when it's at the 80%+ stage. So yeah, I did a thing, bought some new tools to make the thing easier and here we are several months after the inception of the project with the finish line in sight.
Welcome to the complete opposite of how a normal TurboCharizard build thread goes. This is the one where I looked at the official 343 The Rookie Cosplay Reference (thanks again
Unyshek
) and said "it's time to make one of those". Then I looked at the rest of Alpha-Nine and said "might as well make that too" since I wanted a bunch of parts for a Lance Corporal Sparks build and things may as well be interchangeable.
At this point you may consider asking how far I've progressed.
Fusion360 work is 90% with some helmet attachments, finalizing two rucksacks and then doing patterns for pouches still outstanding.
I've printed all major armour components minus the helmet.
All objects that are going to be made in foam for flexibility have been unfolded and templates readied (I finally bought Pepakura and learned to unfold!)
For certain high detail components (gloves, spine guard, elbow interior gasket) I've prepped 3D printed moulds to press form foam clay into to test the concept of a cheaper and easier approach for anyone building this than pouring money into Smooth-On.
Paint colours have been finalized and swatches matching official reference Pantones to within 5% have been put on order.
Photos are always better though right? Here's a photo dump in the first post of the thread (which is weird for me).
Plate Carrier and Core Pack
Designed to be modular and adjustable for comfort as needed the most restrictive piece is the back plate. Two fabric covered shoulder straps get pinned to the printed back plate and buckle into the chest plate. The core pack and two side armour plates are on a linked system of webbing that connects to the chest plate and the two side kidney pads. The spinal guard is prepared to be printed in a flexible material or to be printed as a mould that foam clay is pressed into. All said and done this is 27 prints and a bit of foam work to piece together.
Shoulders
One of the coolest things that I learned from the Cosplay Reference is that the ODST shoulders are articulated (which makes a lot of sense honestly) and all use the same basic hinge as the central piece of the plate. Both the standard ODST and sniper variant are three pieces while the CQB variant is four that rely on pins for rotation. In comparison to my old suit, this is going to make moving so much easier.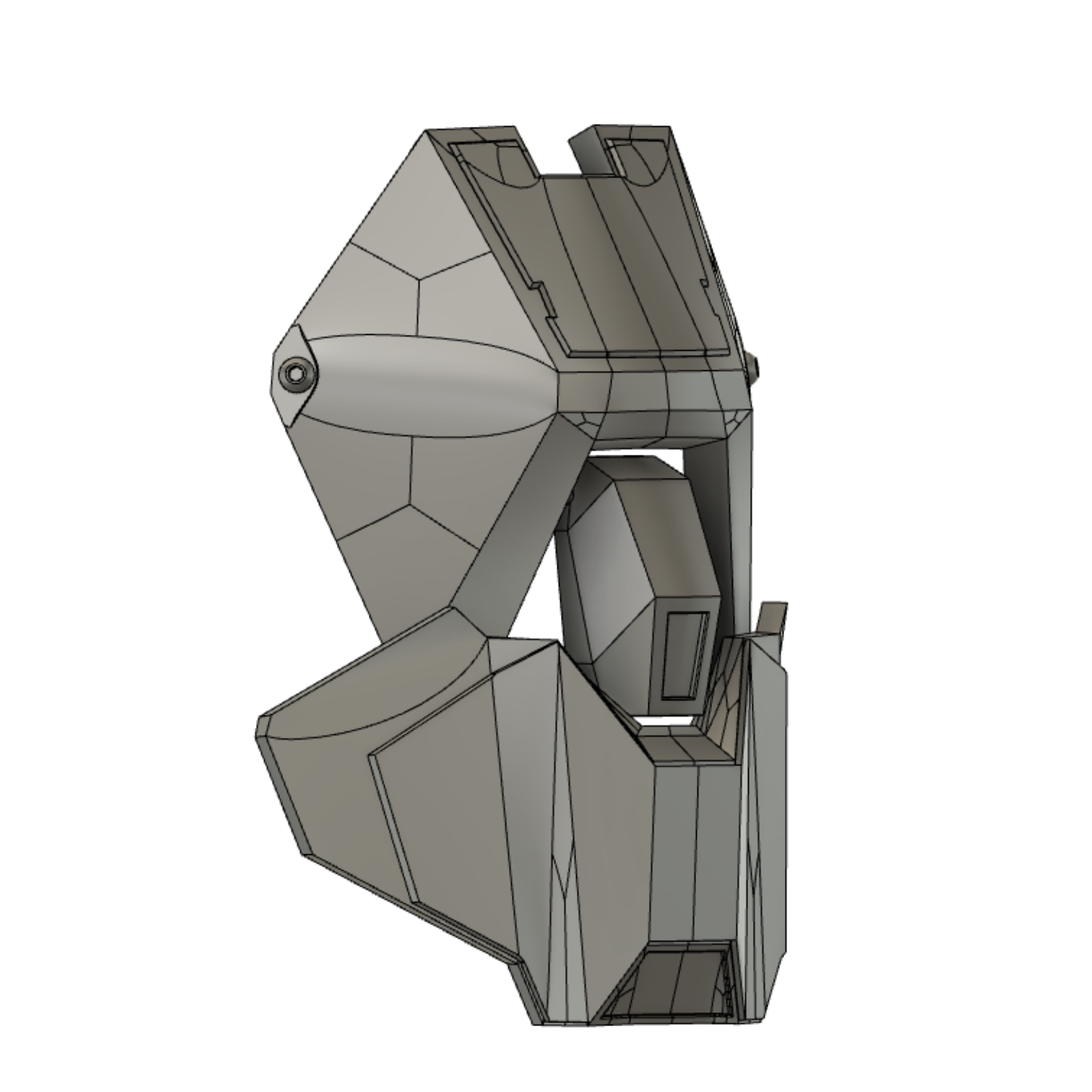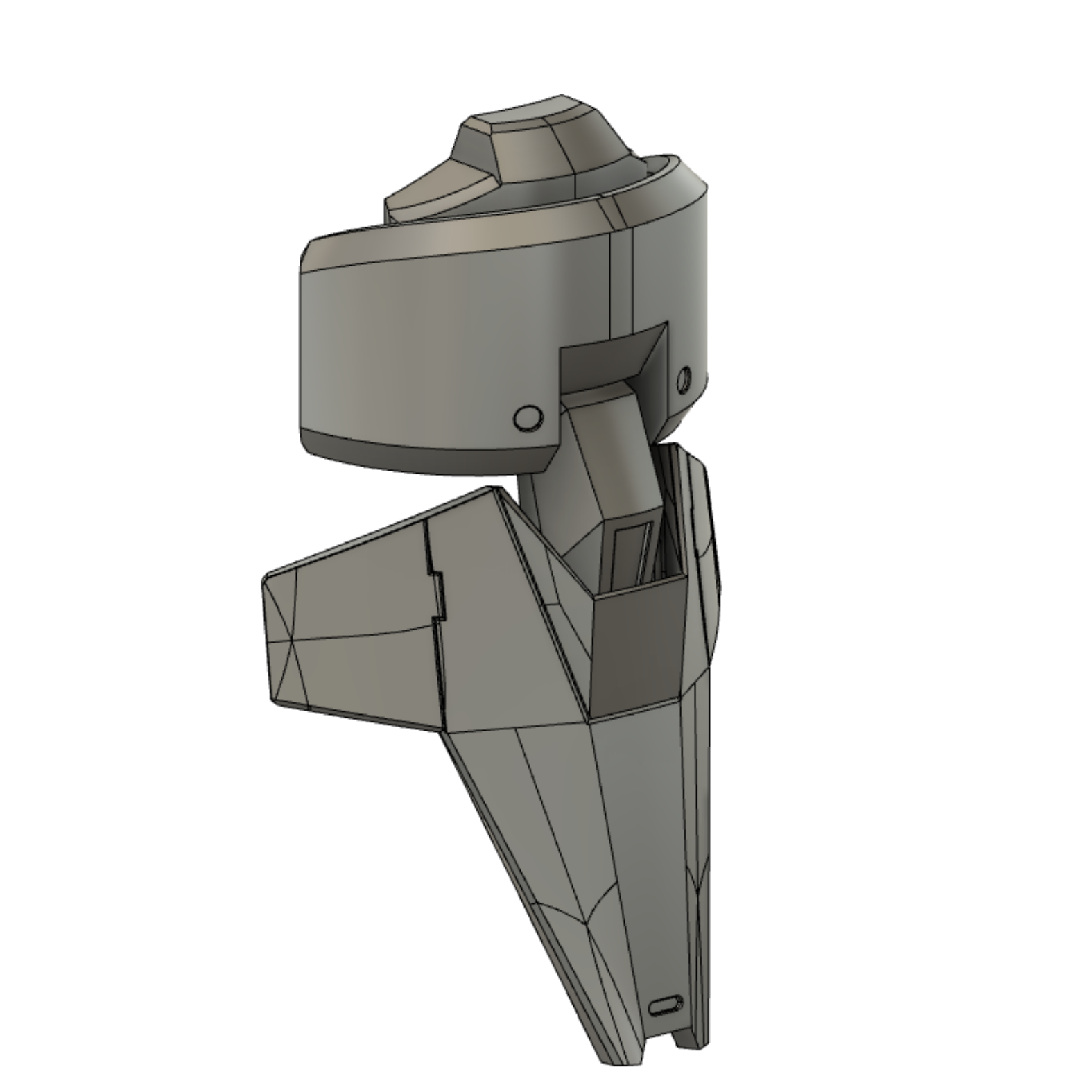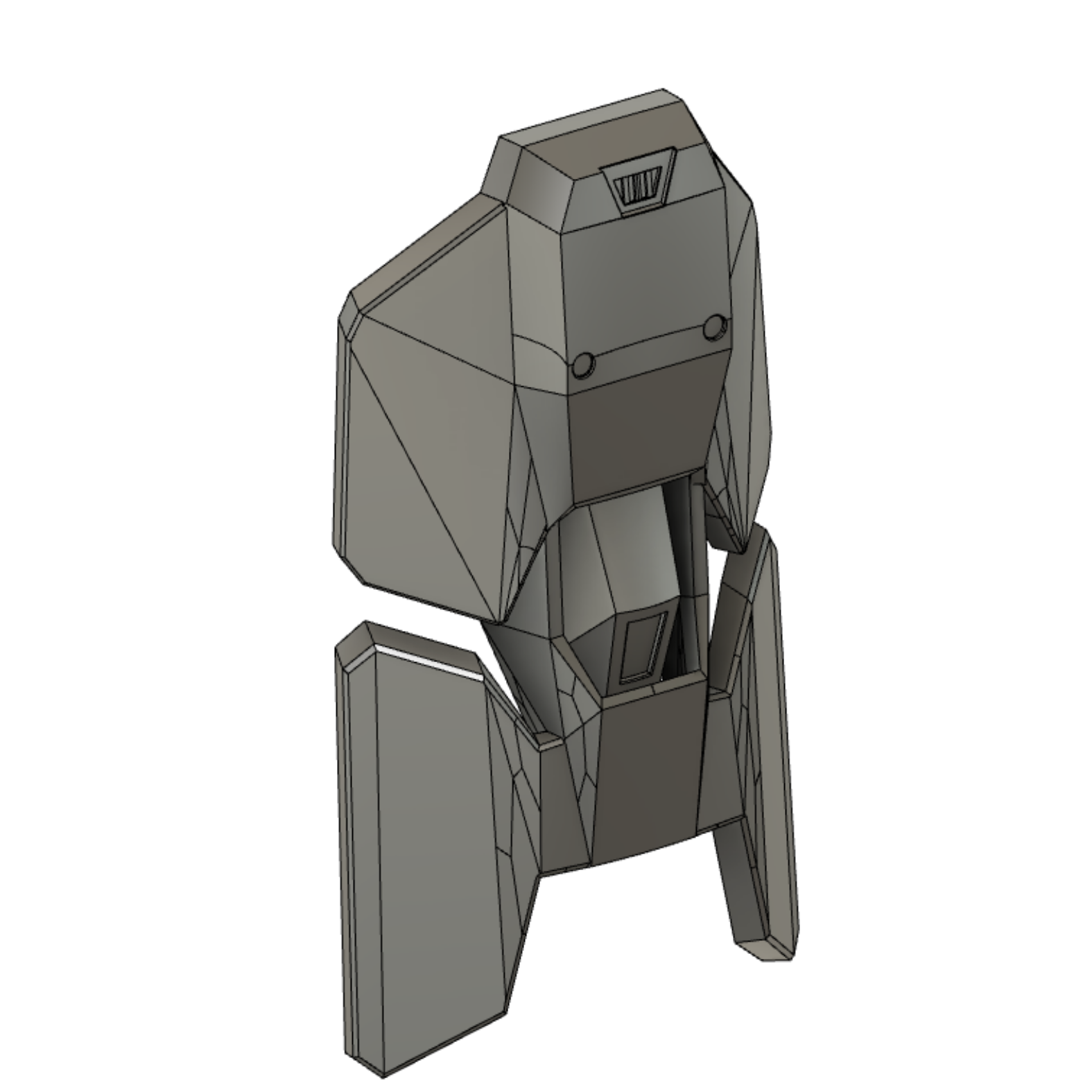 Gauntlets
To the eagle-eyed viewer out there, yes I did share these several months ago in another thread. The design has been adjusted slightly after sneaking the files to a few folks to test out (thanks
SquishyShoes
,
iac300
and
TillXValhalla
for all the help) for fit and comfort as well as printing ease. The tight fit of these at the wrist has been the bane of scaling and fitting so the inner elbow, wrist gasket and the glove details are another case of press moulding.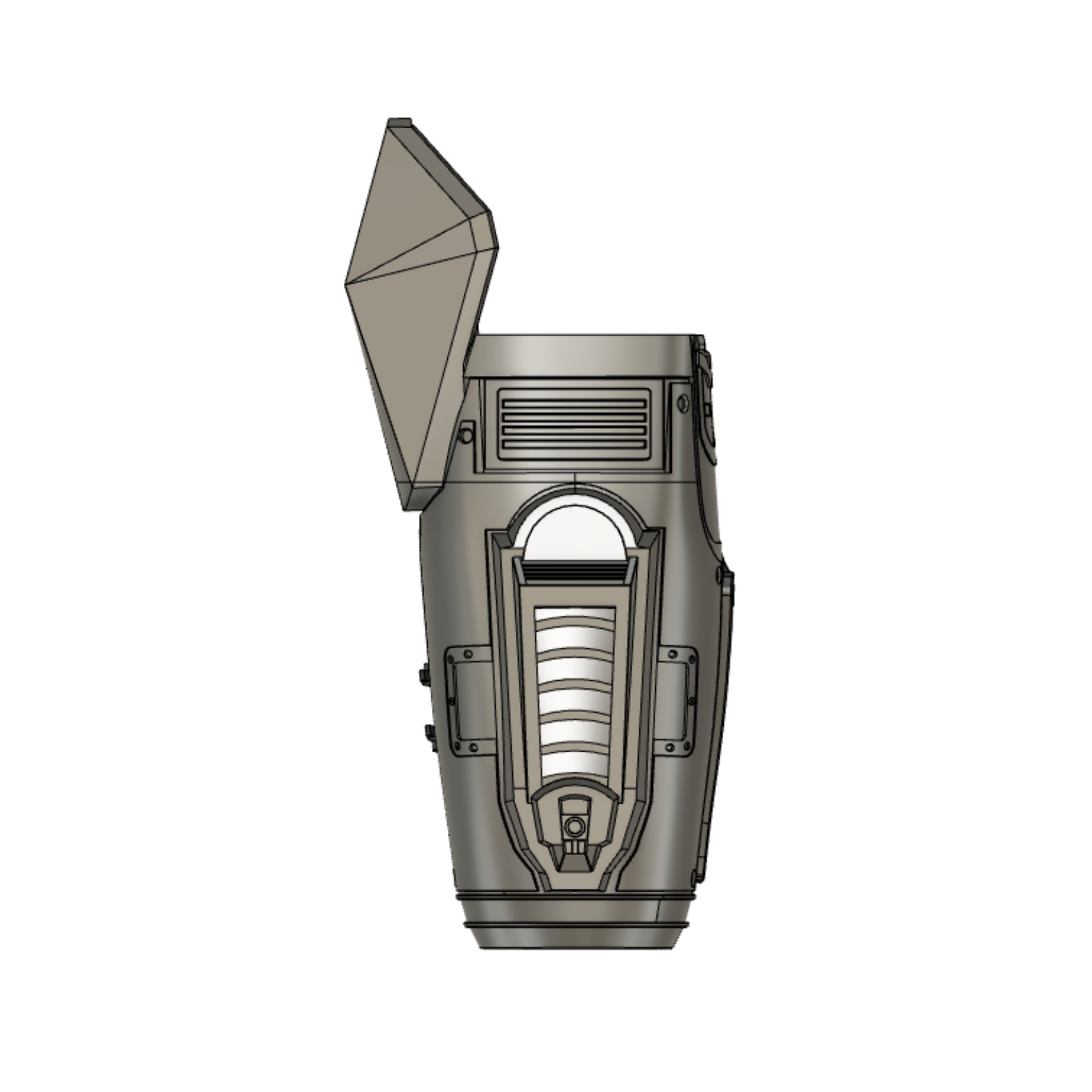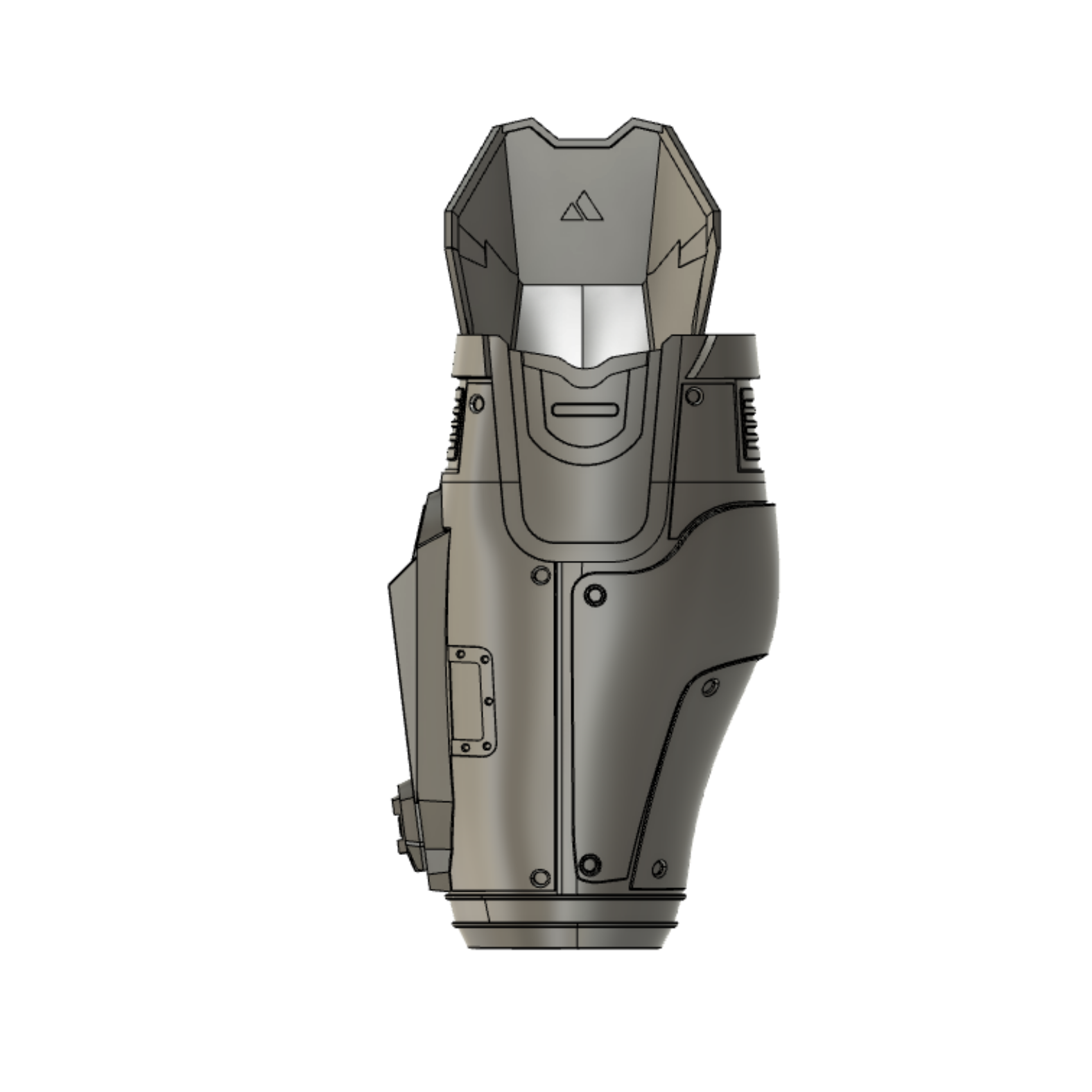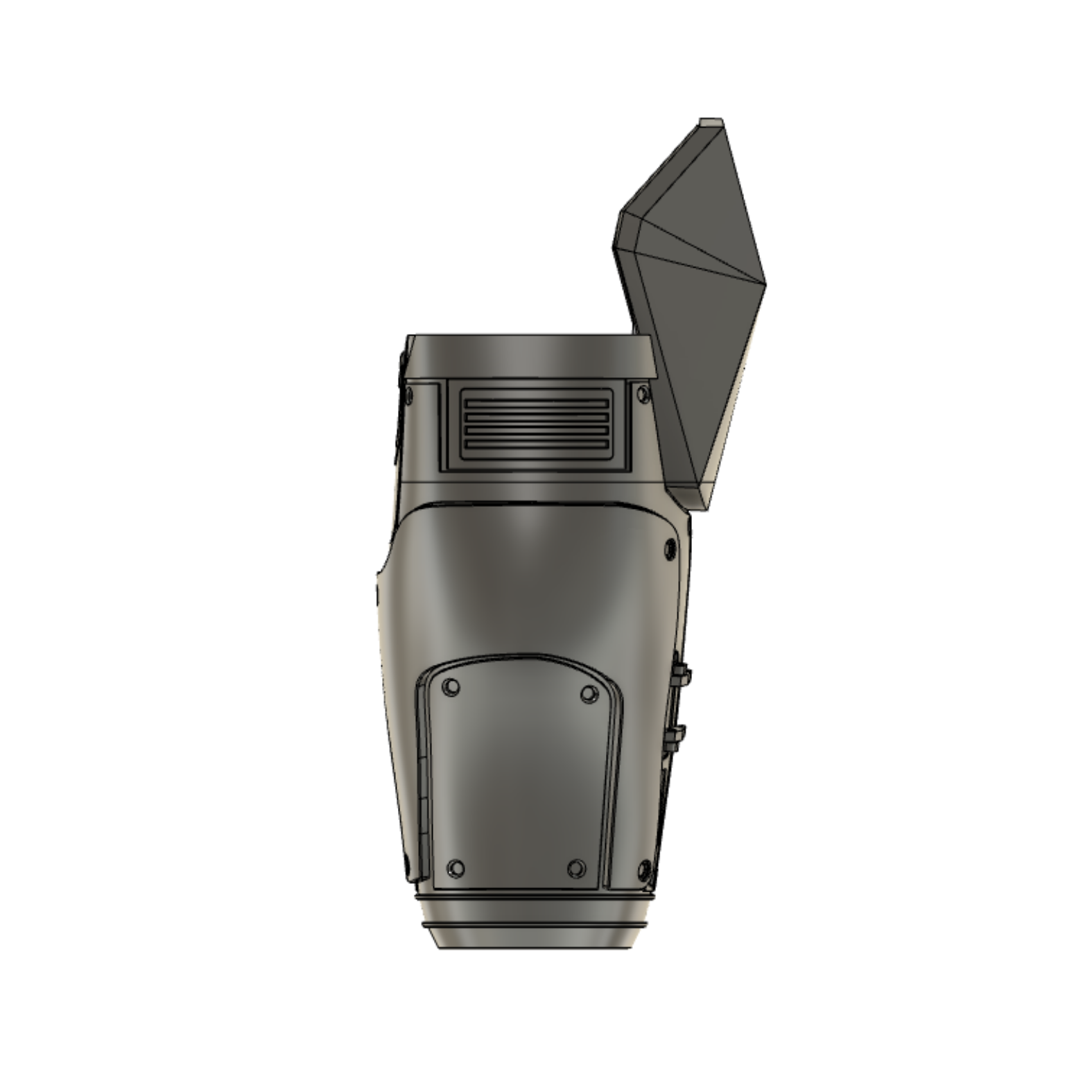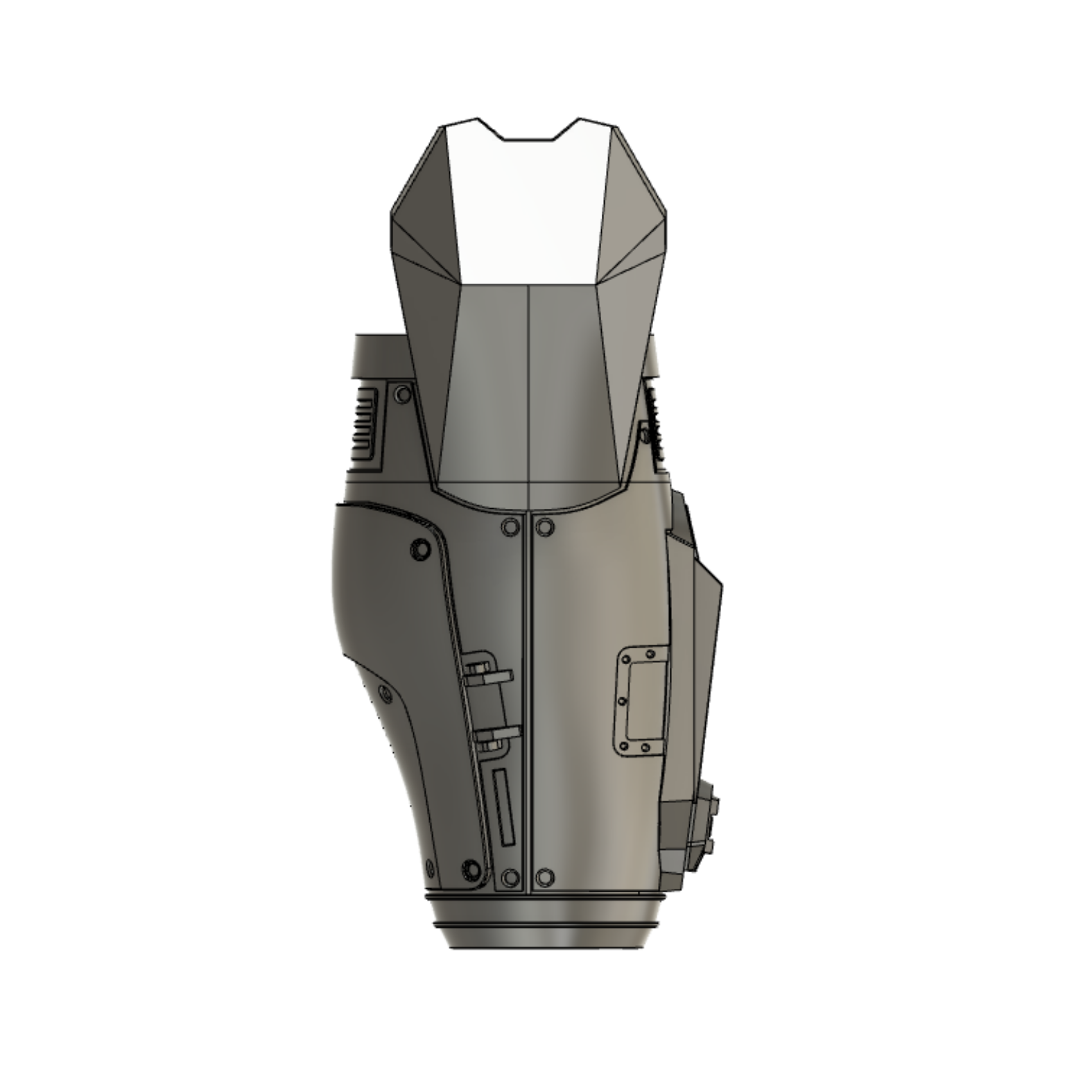 Rucksacks/Field Pack
I'm going to show the one that's 100% done and physically tested that the hinge system works. Basically having pockets in a costume is awesome but having a full backpack is even more amazing so enter the ODST field pack. Split into thirteen pieces for ease of printing/assembly it's basically everything I wanted my last one to be but with more storage for snacks and less being built in a day.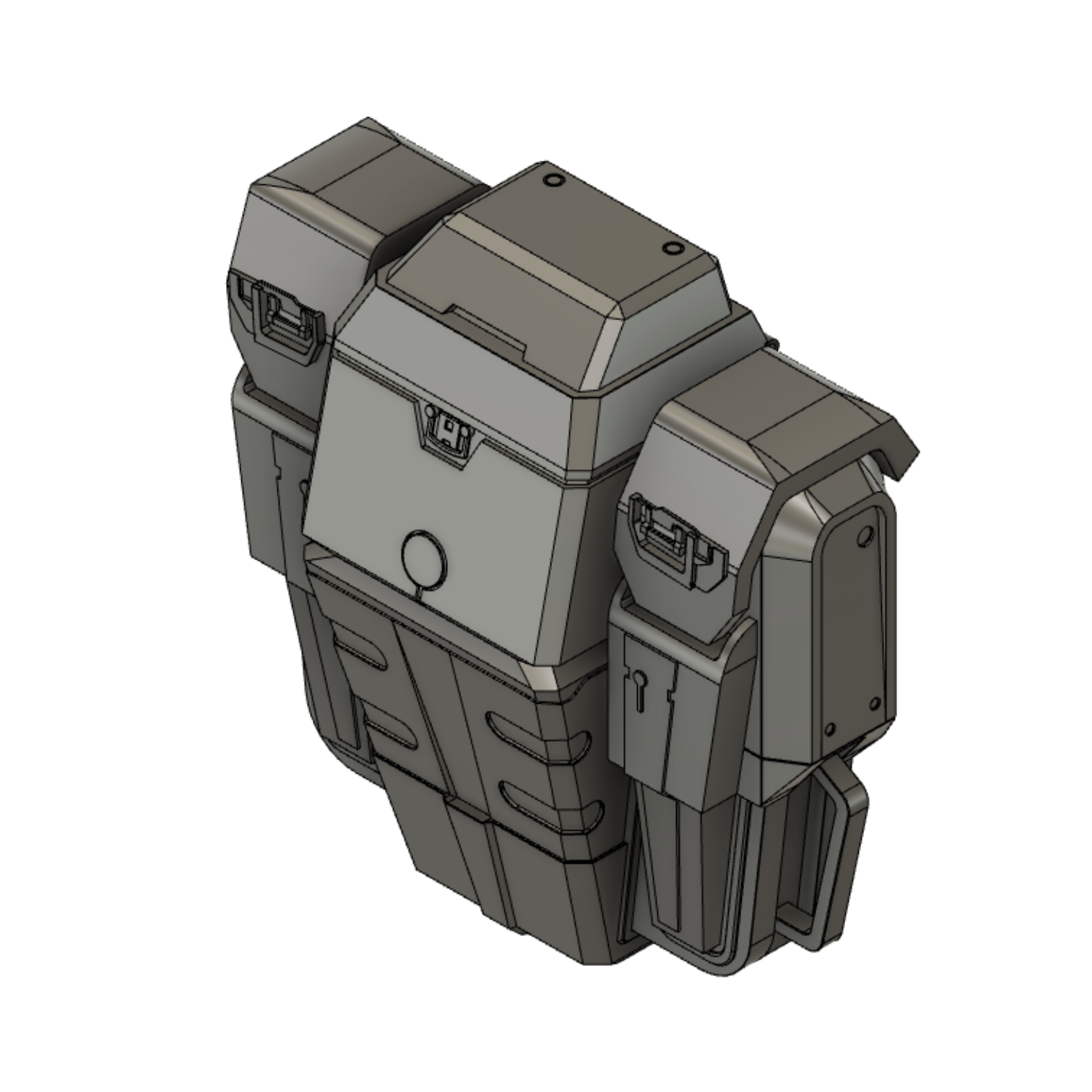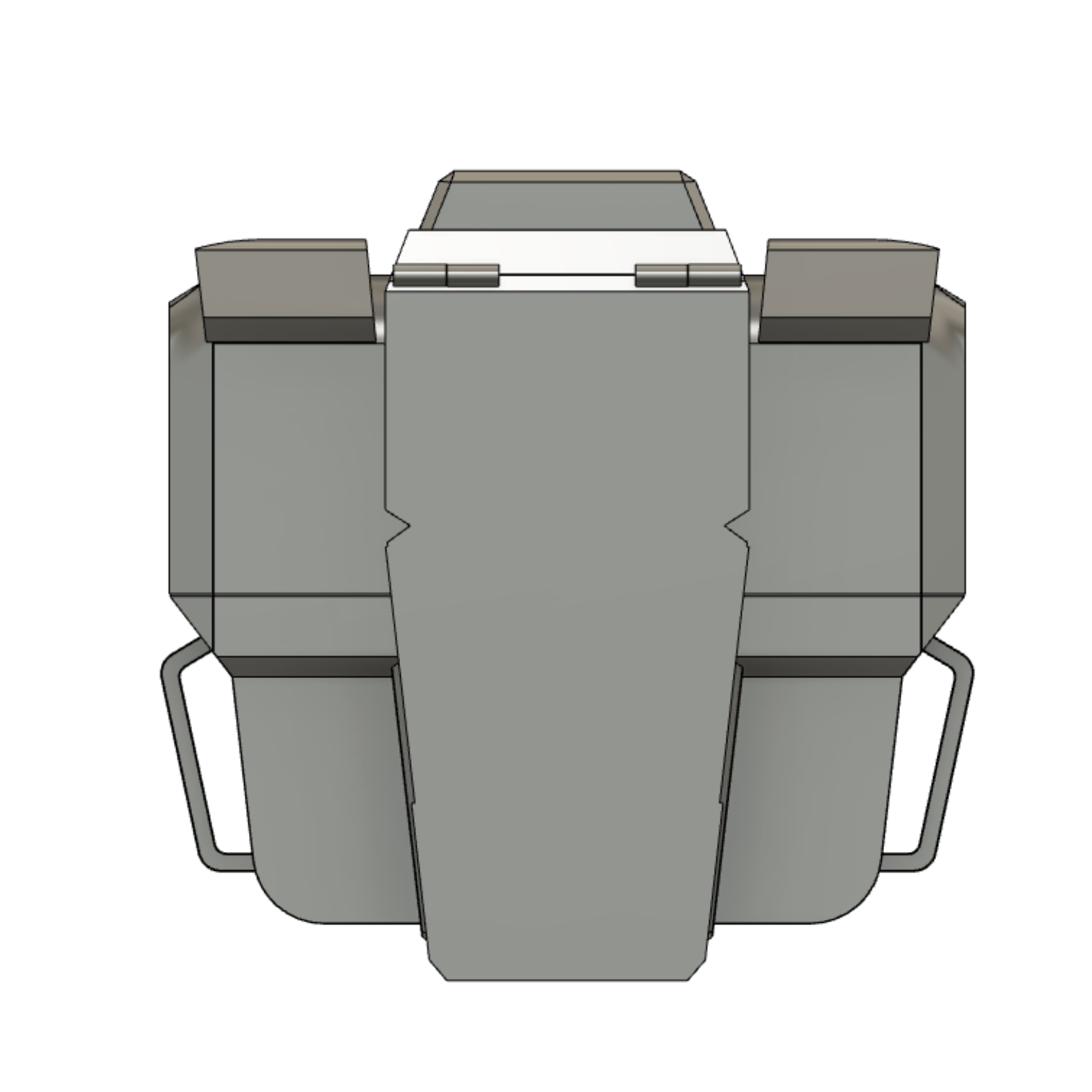 Belt/Cod Plate
It's iconic. We all know this buckle. Did we know there's a male and female variant? I learned that sifting through references and going crazy matching them to an image that was mirrored in the version of the cosplay guide that I had. The plan for the cod plate is to have a fabric wrapped foam pad behind the hard plate and connect to the belt with webbing through the D-rings on the cod plate to the loops on the reverse of the belt buckle. I looked up getting metal D-rings of the right sizing and the closest sliding lock ones I could find were around $20USD each so I went with a game accurate print version.
Female variant and then two of the male in different rotations to see detailing. Also a cod plate.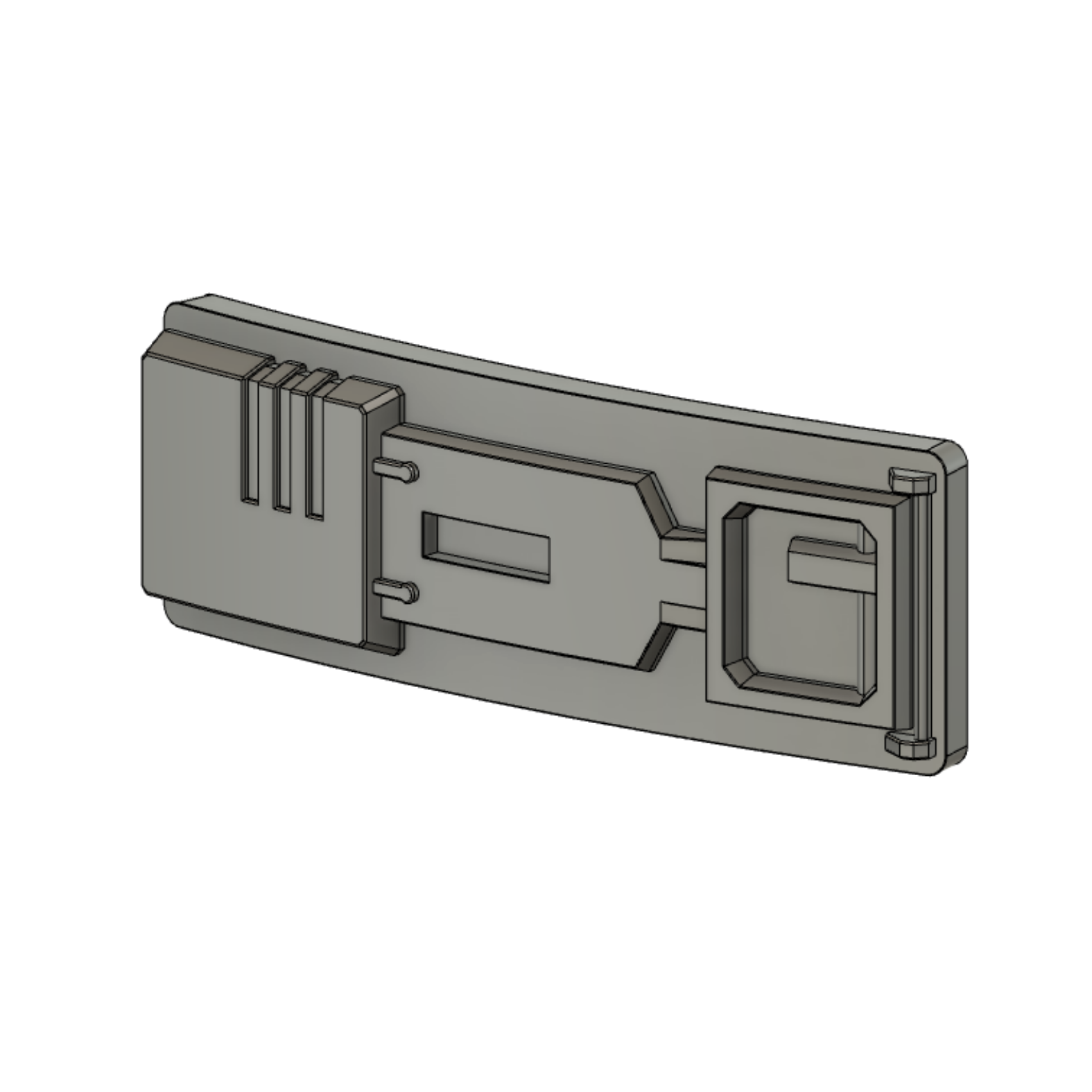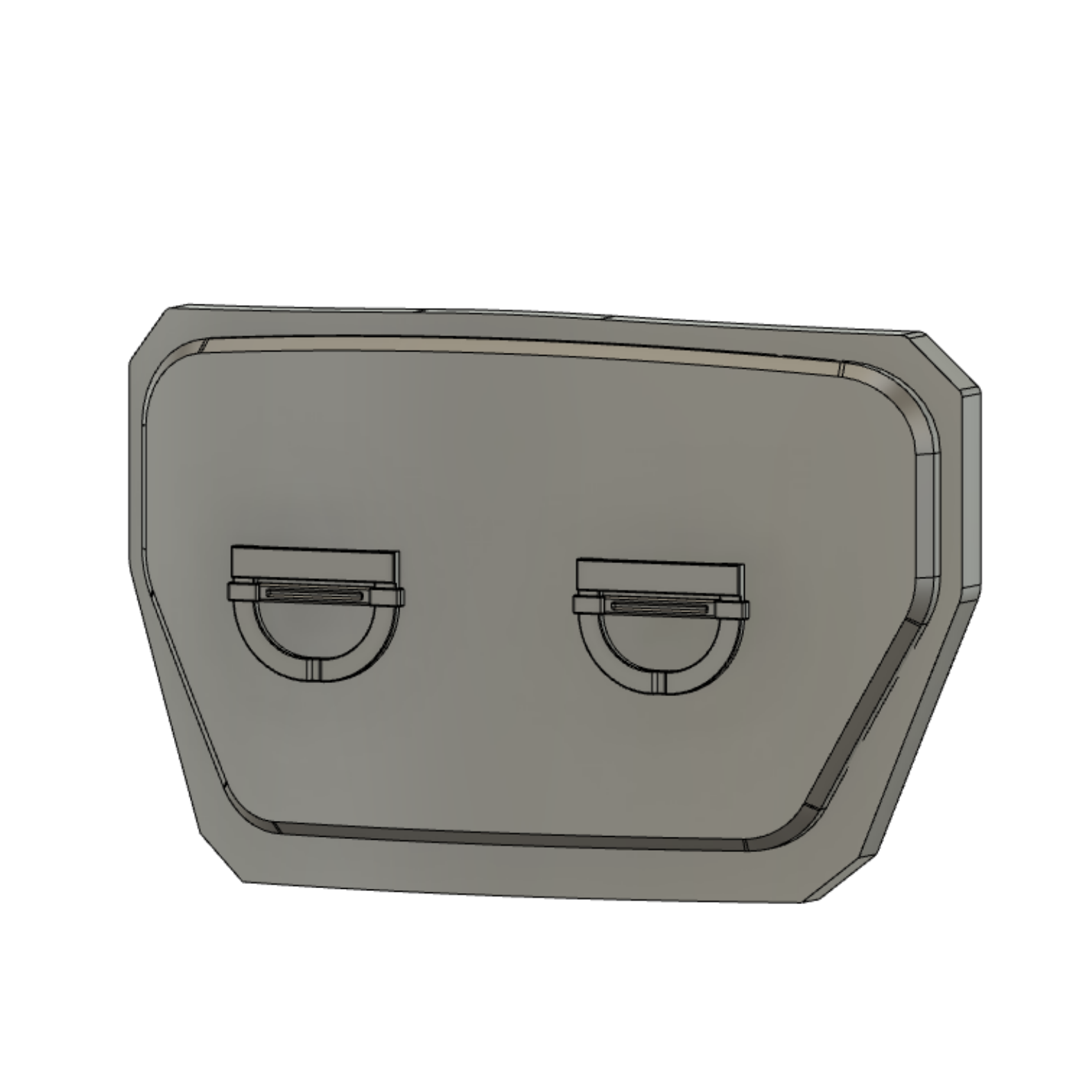 Hip Plates/Tailbone Plate
The ODST hip plates/tassets have always bothered me design wise but I wanted to make them into something I liked so enter the magnetized flashbang holster. It's a clip on band that locks into place on the geometry of the center of the tasset and with the help of some beastly magnets creates 0/3/6 small containers for repair tools, business cards or snacks that are easily accessible. The tailbone plate is one part (the notorious part of any ODST build) 3D printed with a ring of foam for the padding that's described as Rookie's pillow.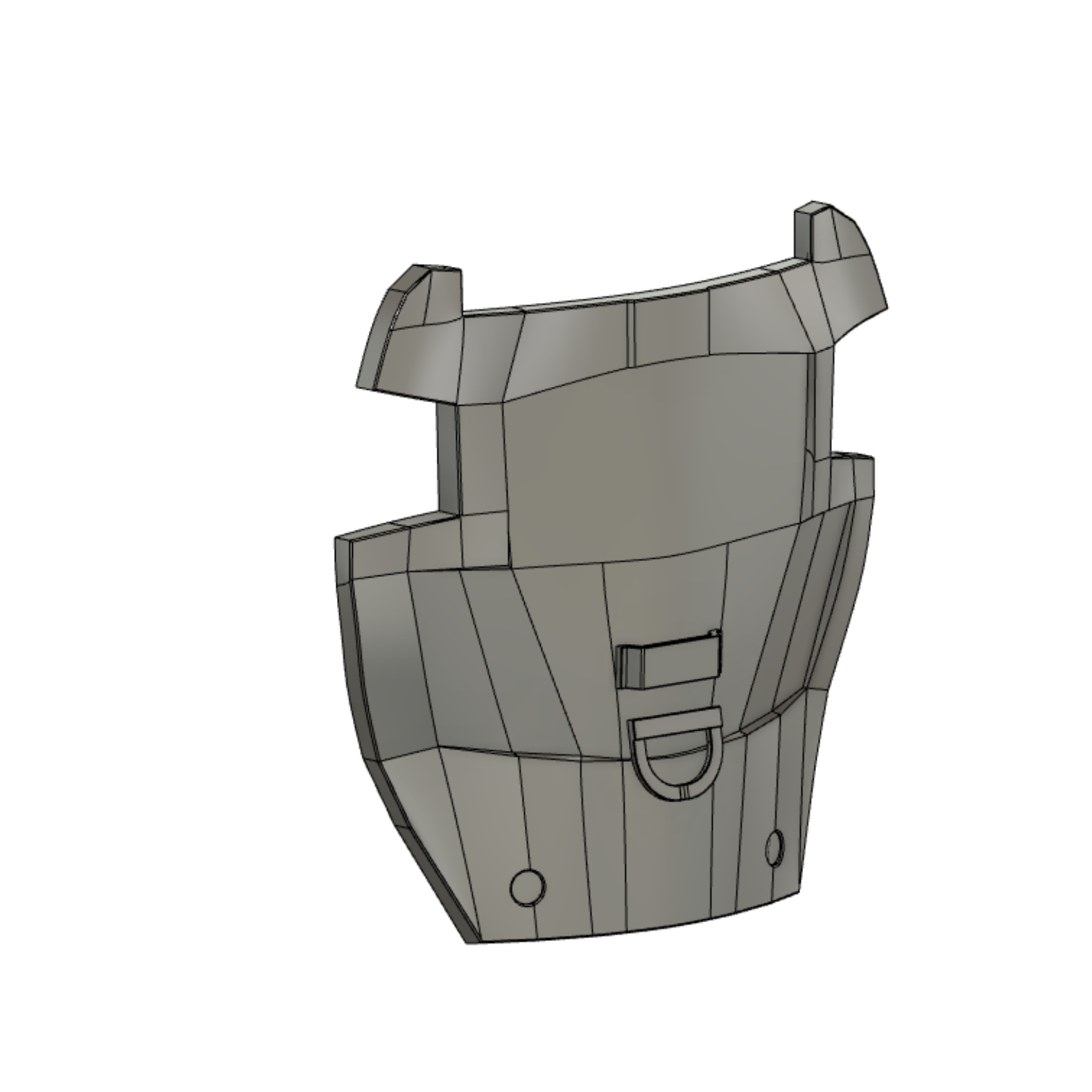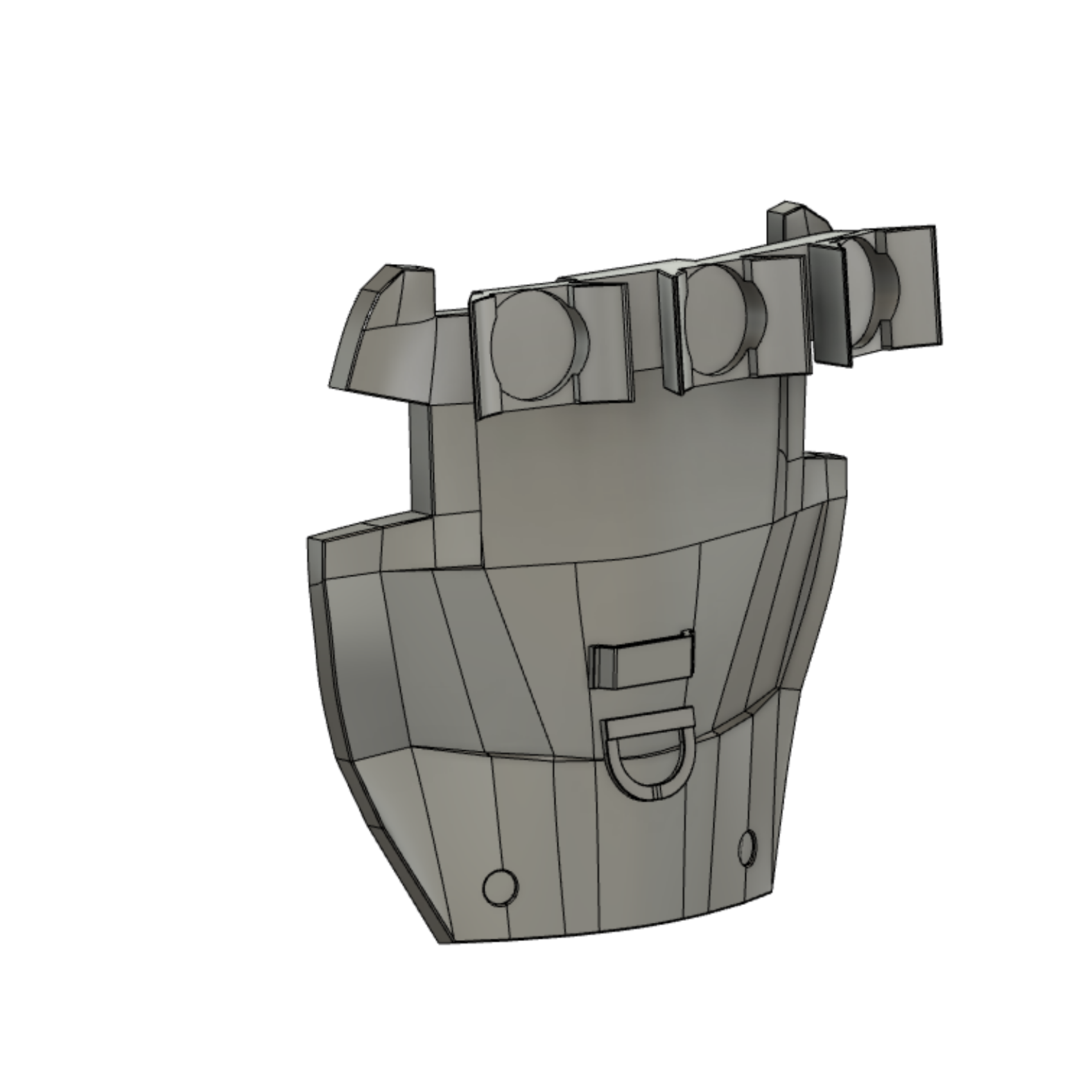 Flashbangs
Remember when I was prototyping these to put
Beyblade
s in? Another hint I left about things! Either way these are twist lock containers that can open on either end or just have the bottom glued on if you're neurotic (I'm neurotic). I have variants of the models for as is in game, a flat back for sticking onto things or a circular cutout to house the magnets. These were also designed in that weird part of lockdowns where 3D printer filament was a pain to get due to everyone printing face shields so minimal supports are needed for sake of conserving valuable printer food.
Thighs
I had never noticed the comfortable curvature that follows the back of the thigh on ODST thigh plates. To be honest, people who are skin and bones are going to have trouble filling these out. The inner gasket is again separable to be printed in flexible materials or made in foam because comfort and mobility is the name of the game!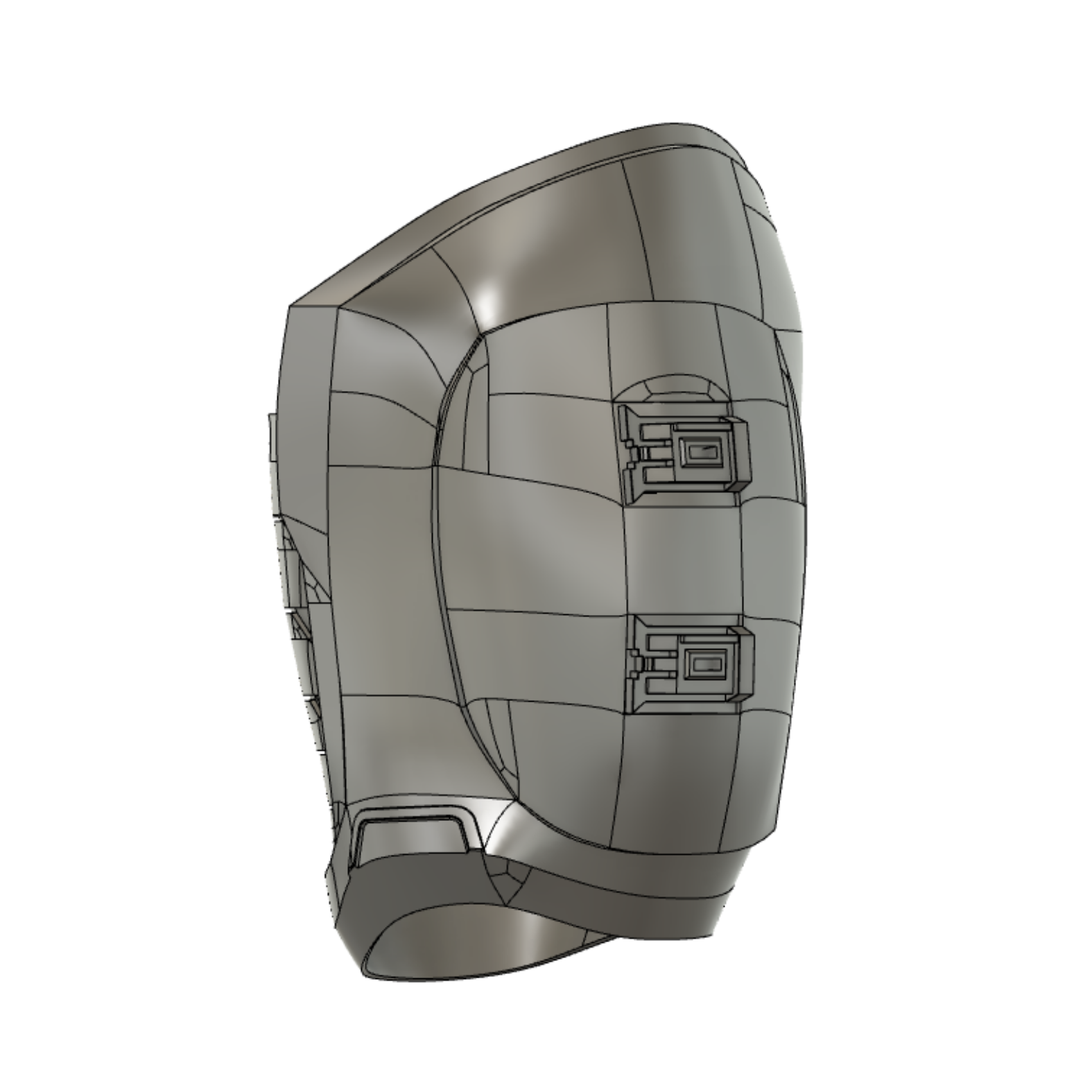 Shins
Impossible geometry to stick a human foot through? That's the jam of old school character design! These have a removable spoon heel plate that slides into place, is held there with elastic webbing and then a webbing strap is run around the shin much like in the references. Comfortable and functional! There's also an extra one of those clips that appears everywhere on the ODST that I'm not sure if it made it onto the tracking sheet
CrimsonViper97
was keeping tally on.
Boot Covers
Toe caps, a foam gasket and a fun heel plate as well as two more of those buckles to round out the base armour of the ODSTs.
Two buckles not shown for sake of Turbo's sanity. There's so many of them. Send help.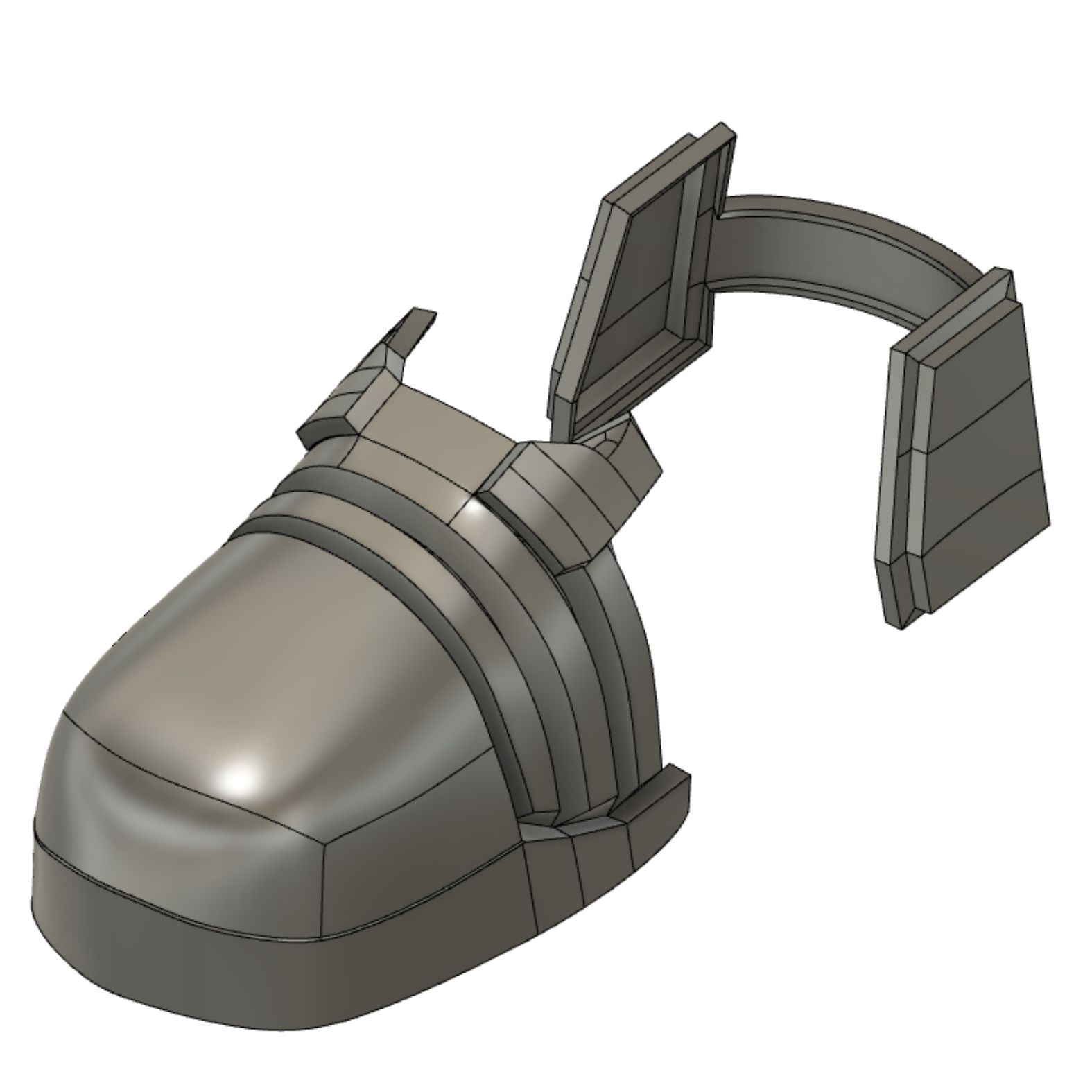 So yeah, that's the thing. Slap it on an Armorsmith mannequin and off I go because I think I'm too close to the image limit and I have to break this into two posts.
CplYapFlip
took some awesome photos of the pile of armour parts that is the crafting room so that's the next post. After that, I'll go through sanding, paint and sewing stuff (also known as the fun stuff).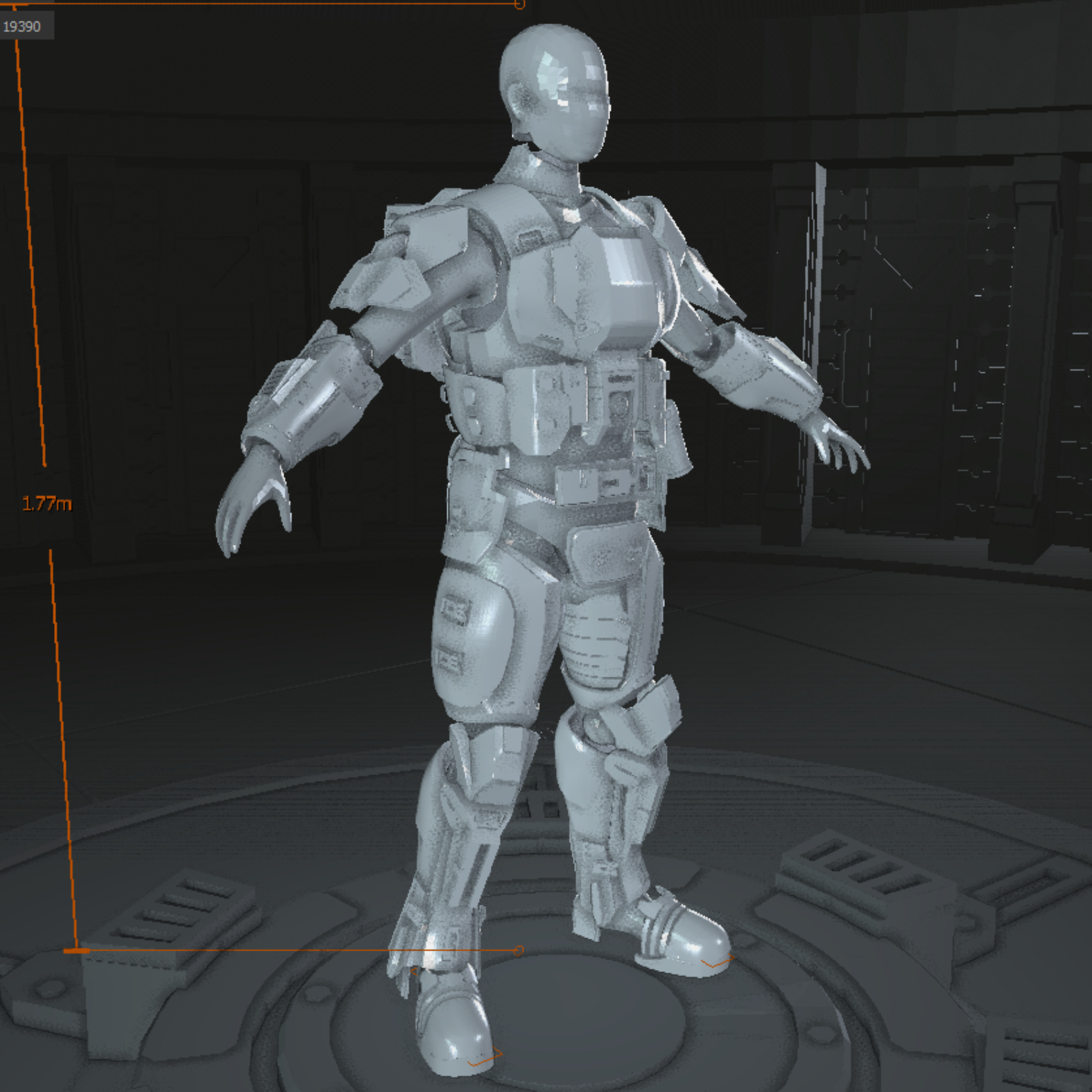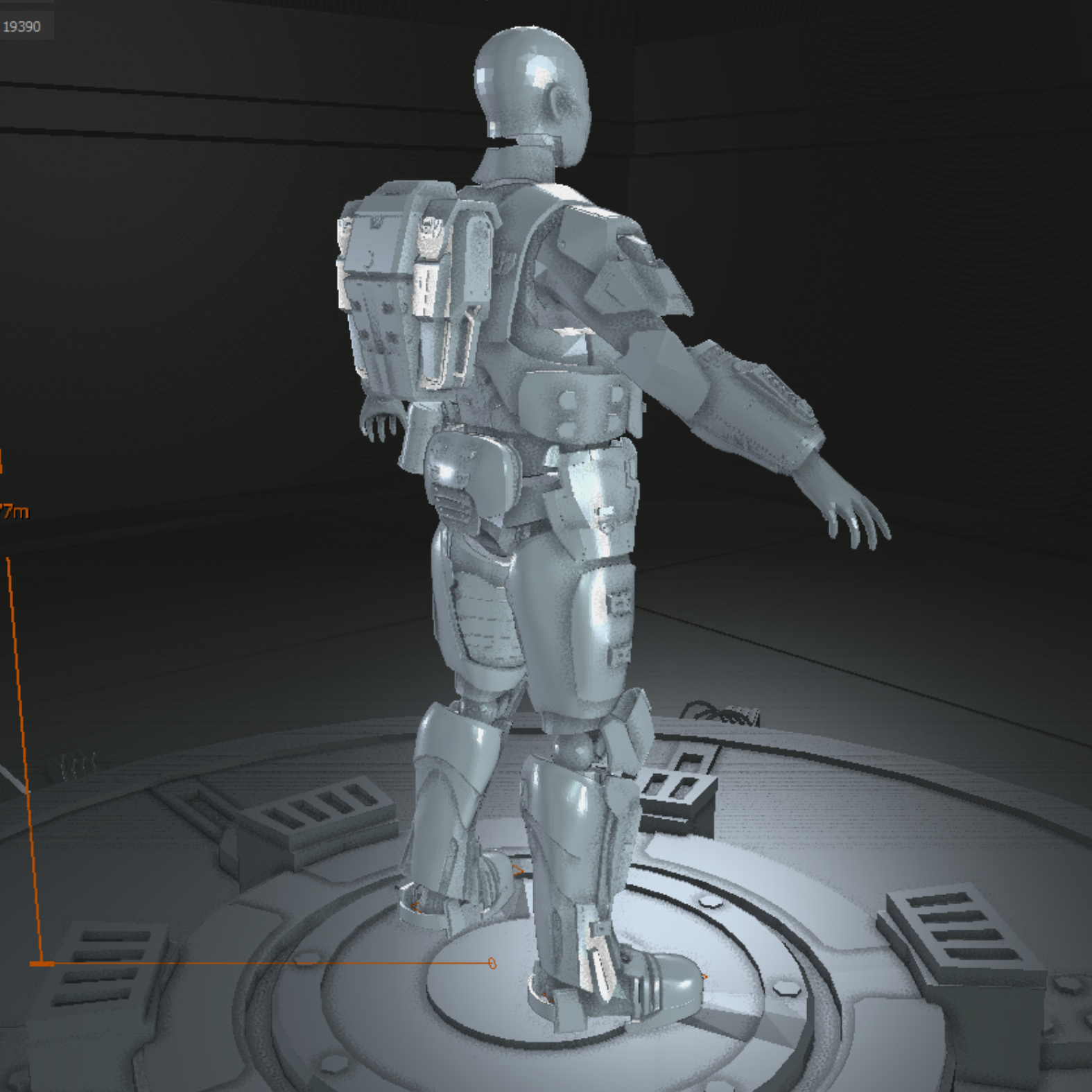 As usual I will use the original post as an index to link to other posts of note as well as a tracking sheet for progress and material consumption.
Expenses
Materials Consumed
eSun PLA+ (various colours) - 8kg
Tools/Software Purchased
Fusion360 Annual License
Pepakura Perpetual License
Creality Ender 5 Plus
Micro Swiss Direct Drive/All Metal Hotend Upgrade
Time Tracking
Post Processing
Print Sanding (80 grit pass) - 12 hours
Consumables Tracking
80 Grit Sanding Pads - 4
80 Grit Flapper Wheels - 2
DevCon 5 Minute Epoxy - 20mL
Last edited: