Well-Known Member
Southwest Regiment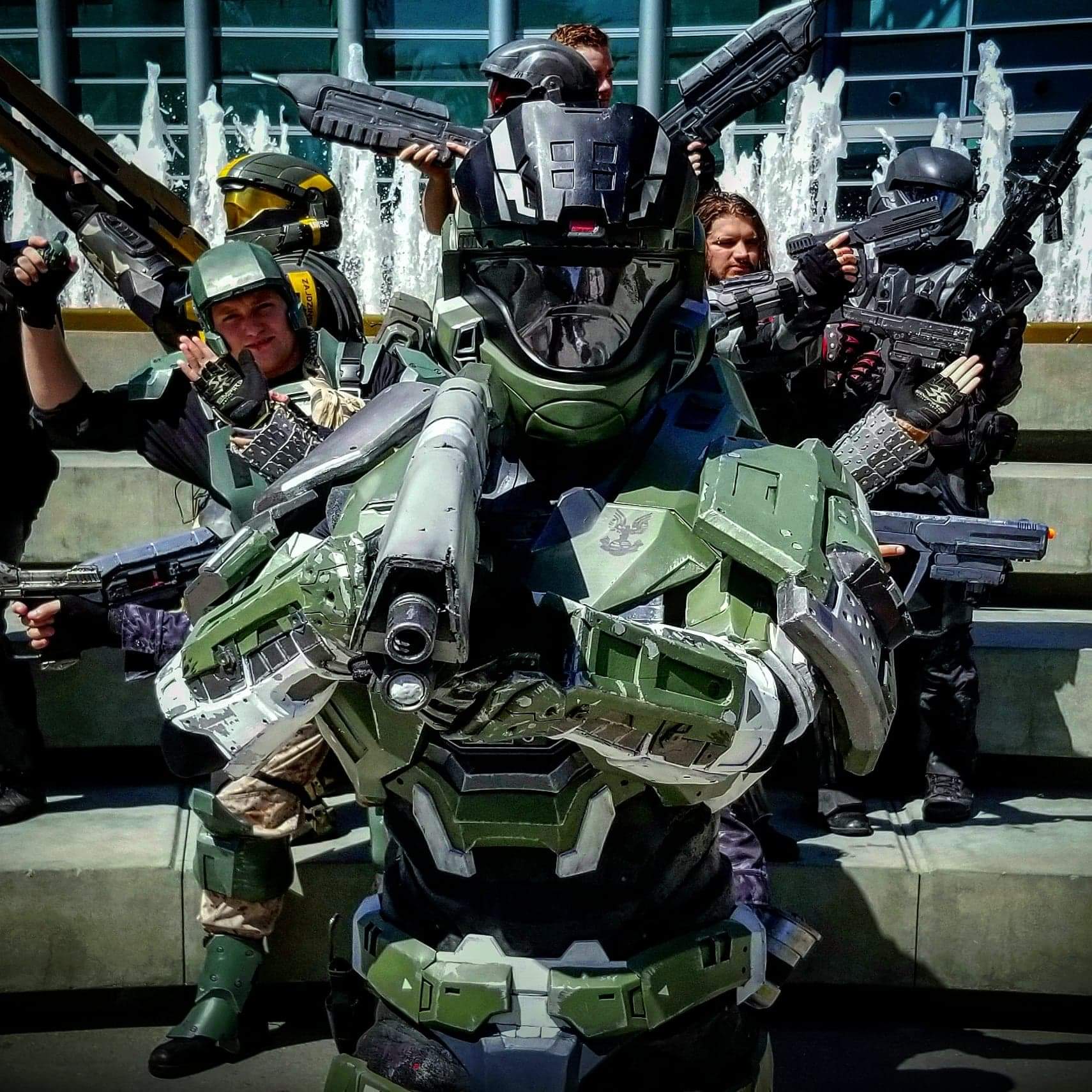 Hey everyone!
It certainly has been quite a long time since I've joined the 405th (5 years or so actually) and I have yet to build anything... until now!!!
So with this thread, I'd like to make it official that I am starting my build.
This thread will follow the creation of my armor, but it will also cover many other things; it is my goal to inspire and teach others as you all have inspired and taught me.
So with that, I will be doing my best to cover things as thoroughly as I possibly can.
First and foremost, I have used "Hybrid Build" as a decriptor in the Title of the thread because this build will likely incorporate both Foam and 3D-Printing.
Secondly, listed below are some images of the basics of this build. While what you are seeing are models from Reach, this build should not be considered entirely as such.
I will be taking inspirations from concept photos and artwork of many of the MJOLNIR Mk. V designs that I have seen, and I will be attempting to combine several of them. I may start with Reach components and models, but I have a feeling every piece may end up getting revisited eventually.
Full Body Image:
http://s296.photobucket.com/user/WandererTJ/media/Halo/My%20Spartan/Wandererplayermodel1-New.png.html
Player Model 360° View:
[video]
http://vid296.photobucket.com/albums/mm193/WandererTJ/Halo/My Spartan/playermodel.mp4[/video]
​
---
As I said, I will be doing my best to thoroughly cover every inch of my build, as much as I can, so starting it off is the Table of Contents, which will hopefully help you navigate to the information that you seek!
Table of Contents:​
​
Post 0:
Introduction
Post 1:
Build Plan
• Current Progress / Current Status​
• Plan of Action​
• Build Updates & Links to Posts with Updates​
Post 2:
Build Specifications
• Details of all Armor Components​
• Concepts & Designs​
Post 3:
Spartan Identity
• Spartan Bio​
• Spartan Backstory​
• Spartan Profile Card​
Post 4:
Becoming a Spartan-II
• Fitness, Diet, & Life Changes​
Post 5:
Progress Photos
• Build Progress: Armor Pieces (Summarized)​
• Build Progress: Weapons & Props (Summarized)​
• Tips and other things I learned while building​
Post 6:
Purchases
• Clothing Used​
• Tools Used​
• Materials & Costs​
Post 7:
Credits
• 3D-Models Used​
• Information Resources​
• Inspirations & Special Thanks​
Post 8:
Extras
• Convention Photos​
• Other Projects​
Last edited: