Let this be the start of my journey to re-build my sniper rife.
note: 3D prints do NOT survive in hot cars
, ask me how I know.
Here is the original in all it's glory, it served me well for ~4 years until the sun ended it's run.
Fortunately for me I still have all of the 3D files. Unfortunately, my original nomenclature left something to be desired and it took some work to actually organize the files again. Fortunately, that's done and I can start printed again. Unfortunately, I bought a new brand of filament so I have to fiddle with settings on my printer to actually get parts to stick to the build plate again.
So My plan this time is to do attempt to document my process and how I created all of the parts that
aren't
3D printed in this build so that someone who
didn't
design this can have a chance at building one for themselves, and I figured this is a good place as any to start because I'm not quite sure where else on this forum to post this, so any advice on that front is appreciated.
Ok, the print queue has cleared out and it's printing time!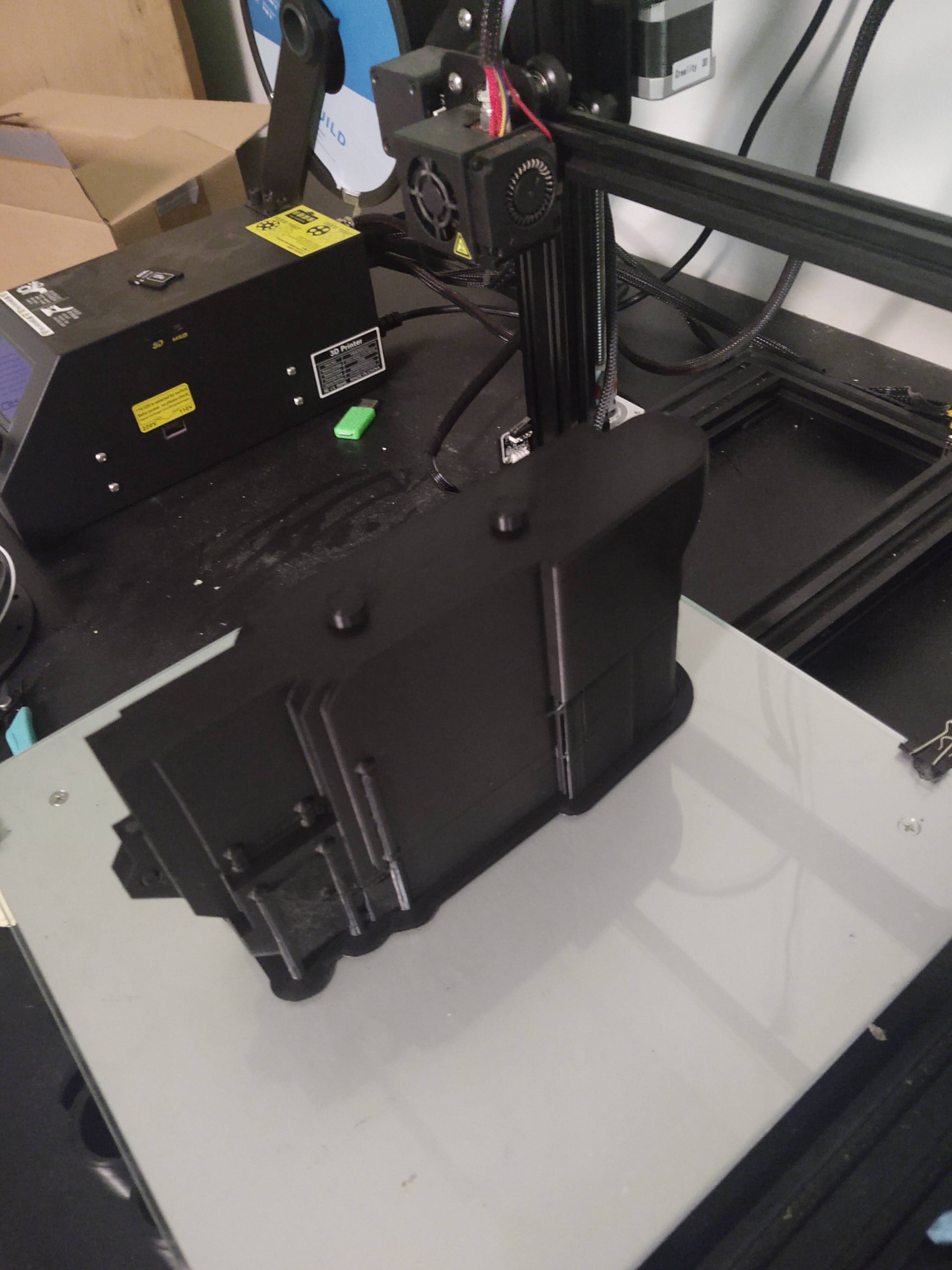 Here are the two sections the make up the stock. The large hole in the piece on the right is designed to accommodate the end of travel of the PVC pipe/bolt. There's a smaller hole concentric with it that supports the spring guide rod, a 1/4" dowel.
P.s. If you're lamenting the loss of my rifle, it lives on as a 40K Lazgun, just slightly warped and re-glued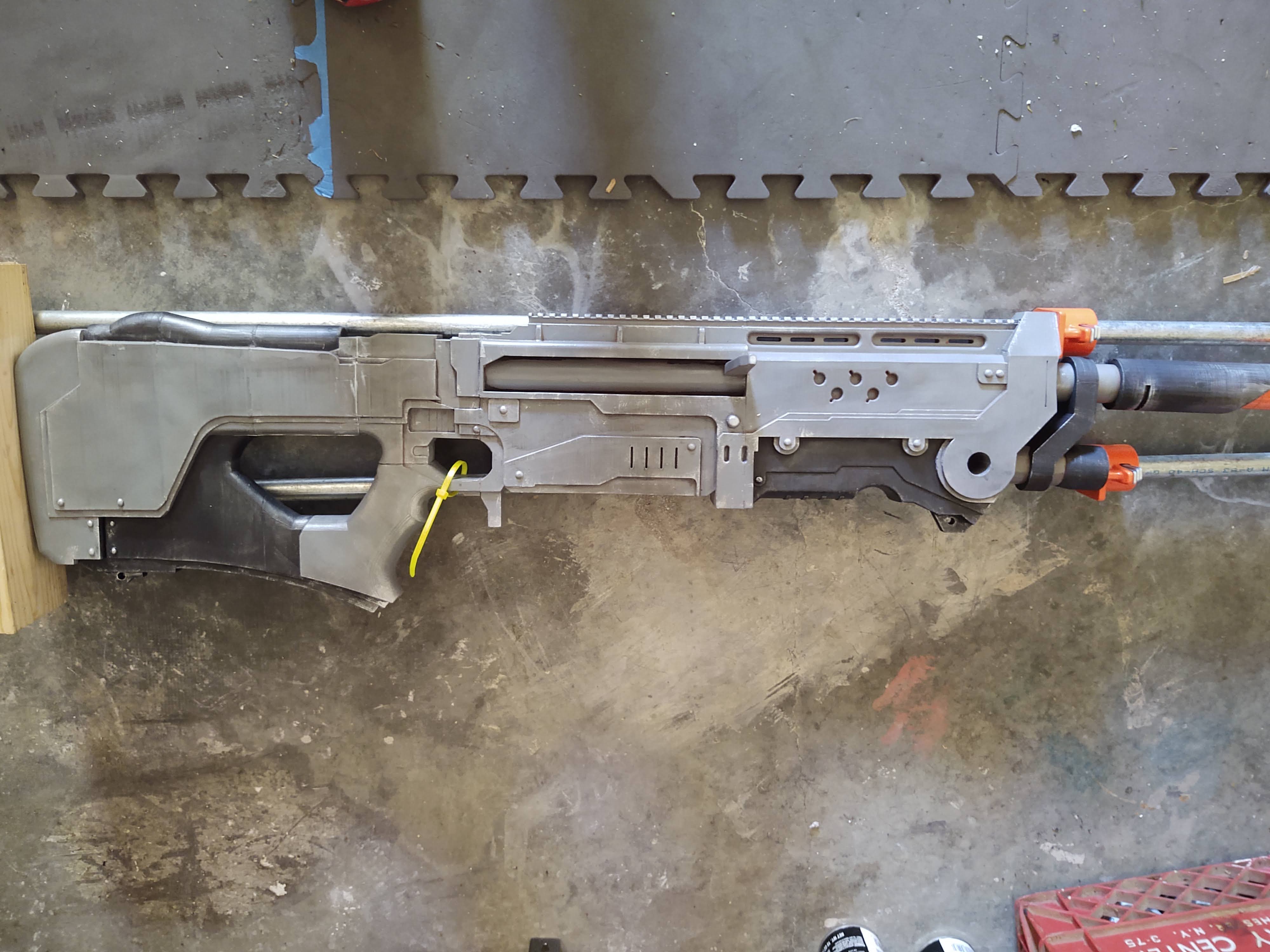 Last edited: