Well, Iv been working on a helm using sylfo's model. I have the chest printed out and I am cutting it as you read this. This is my second try at making the full suit. I will be using sylfo's models for the whole thing...I think... PLEASE tell me what you think, if you don't like it, tell me why. If you do like it, THANKS. I need help with figuring out how to make it smooth. Should i use fiberglass jelly or bondo? I'm going to make the whole suit and then (try to) make molds of it.
Side
Front
Back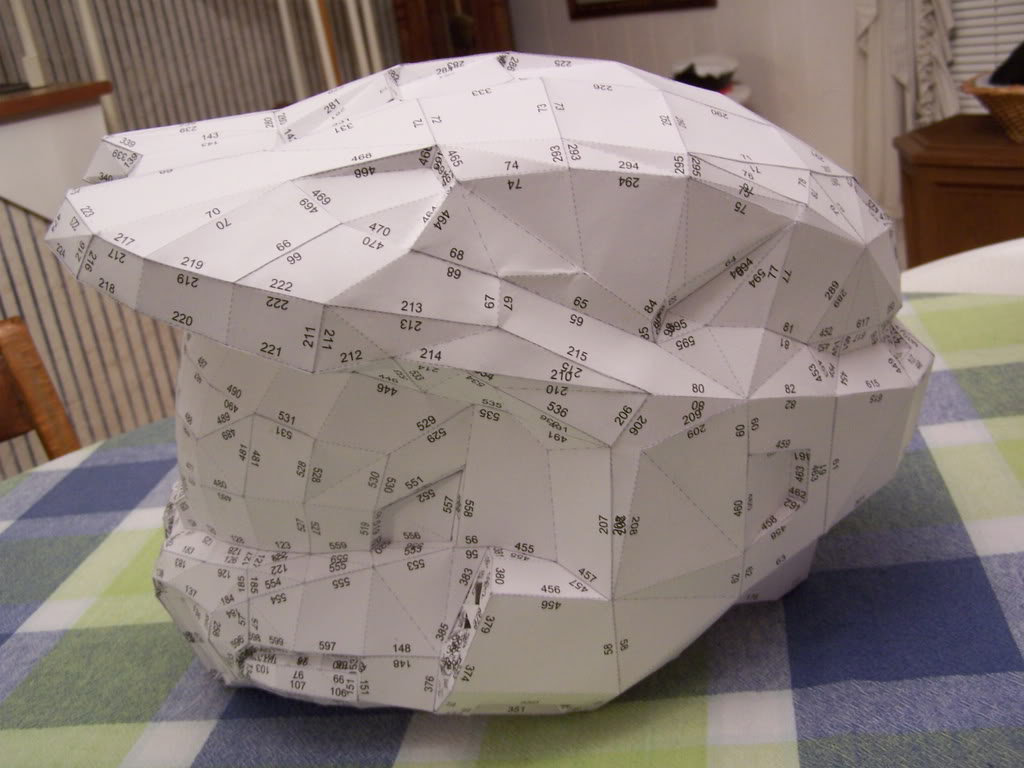 Other side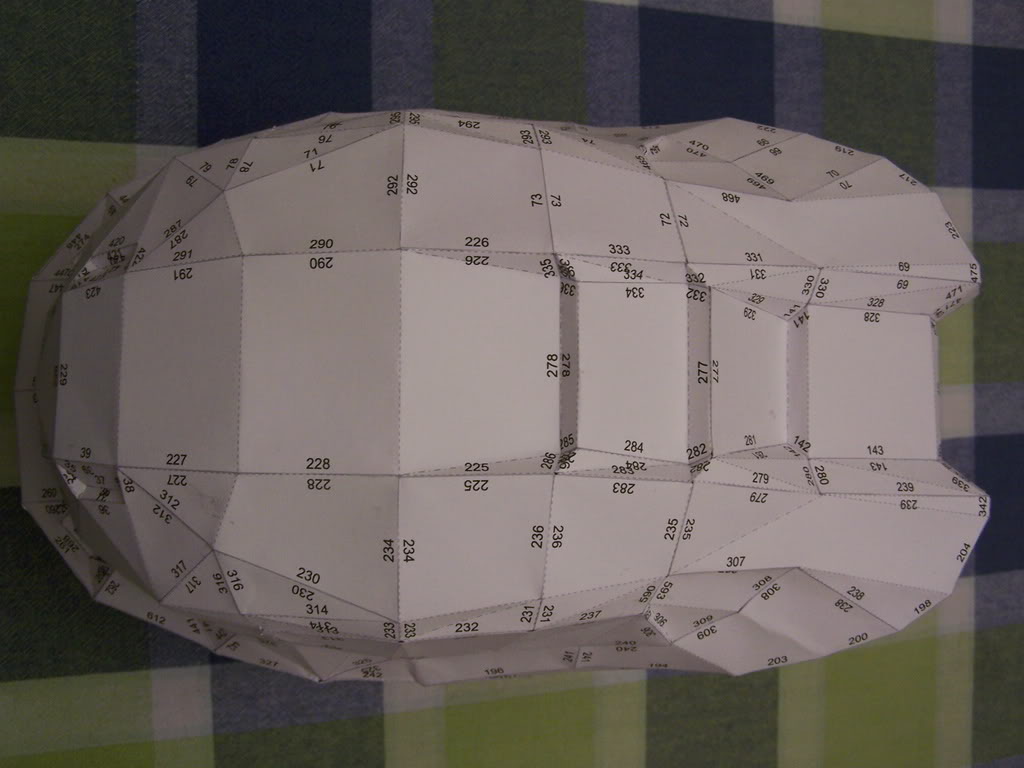 Top
Thanks for your support!
If you have any suggestions or comments PLEASE (I can not stress that enough
) tell me.