Sr Member
Pacific Regiment
Washington
Hi everyone!
It's been a long time since I've participated in the Halo shenanigans, but lately I've been seeing some incredible Infinite builds, and I wanted to give it a go.
Over the past few years, I've shifted from foam armor to 3D prints and traditional handcrafting. I want to find my way back to the light side and build some good ol' Halo armor.
This leads me to (one of) my next builds: the Yoroi armor from Halo infinite! I think the armor is super unique, and I want to build a spartan that stands out. I do want to build a Reach spartan someday but that will have to wait.
For this build, I think Yoroi really lends itself to foam. Fairly open shapes with mostly overlapping plates that make up the details. There aren't as many complex shapes as most other spartan designs.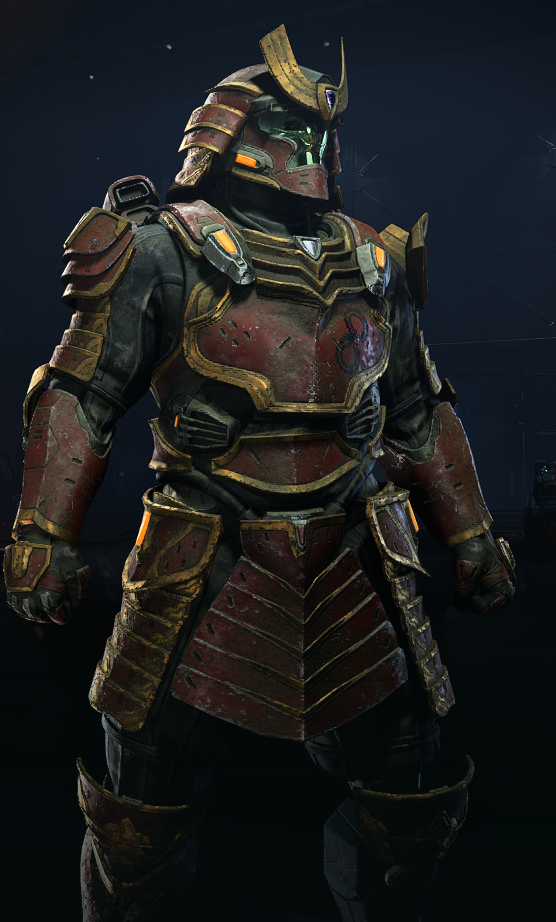 So here's what I'm thinking:
Most of this suit will be foam. I think foam is just that much more comfortable and flexible, and this suit is fairly open faces. I think I will 3D print really highly detailed latches and such out of resin, but not a ton. I've never messed with worbla, maybe that'll be a good excuse to try it out on some of these complex curves and layered "shingles". All I really know about the stuff is that it's a thermoplastic and that it's expensive, lol. I need to do some more research on that stuff. Does it detail well?
I'll definitely 3D print the helmet. If there is interest in casts, I've got about 3 gallons of silicone in my basement so just lmk if that's something I should do.
I'm also going to 3D model a ton of this suit. I haven't modeled a suit in a while, so that's going to be fun. i want to have adequate 3D representations of the suit so that, at the very least, I can see how it all works together before making any huge mistakes. Besides, handy in case I'd like to Pepakura anything.
And I think the undersuit is going to be an interesting challenge (as usual with the halo community, lol). I'm not Joe-sew-pro at that so it's gonna be interesting. I think a lot of the components of the undersuit look like fabric, but almost no texture. I might take some liberties with that and make something that has a pretty visible weave. I think that varying types of texture really help sell a suit, so I really want to emphasize that. I'll most likely modify a jumpsuit. Fortunately for me, the undersuit is baggier and less intricate than most other spartan suits.
That's the gist of the plan. I haven't made a suit of armor in a while so I'm definitely going to have a time building this. Re-learning foam will also be an interesting hurdle, but I'm sure I'll be able to recall a lot of it.
I know it seems like a lot of optimistic and ambitious talk, but I'm sure it's doable. I also expect it to take a long time, haha. I'm currently a full-time college student with a part-time job so this summer is going to be my time to knock this stuff out.
So stay tuned! I imagine I'll have some models knocked out in a few days here (or at least progress), so definitely expect that. If ya'll have any advice, thoughts, resources, etc, I'd be super appreciative.
and admittedly, I'm pretty bad about posting. I tend to post more on Instagram. You don't have to follow me or anything but if you want to see more daily progress stuff, I'm there as @bdubmakes.
Thanks for looking, and stay tuned for more stuff!