Active Member
Colonial Regiment
Title says it all, I did a big dumb (depending how you look at it) and decided to print a splazer. It all started with the dang splazer...
At first I wanted a H3 splazer. Printed 1 part and realized, hmm "this looks a bit small." Insert
TurboCharizard
with his reach splazer files. Might I add, sufficiently chonky. Immediately went, let's do this! First let's make a spreadsheet to calculate all the stuf....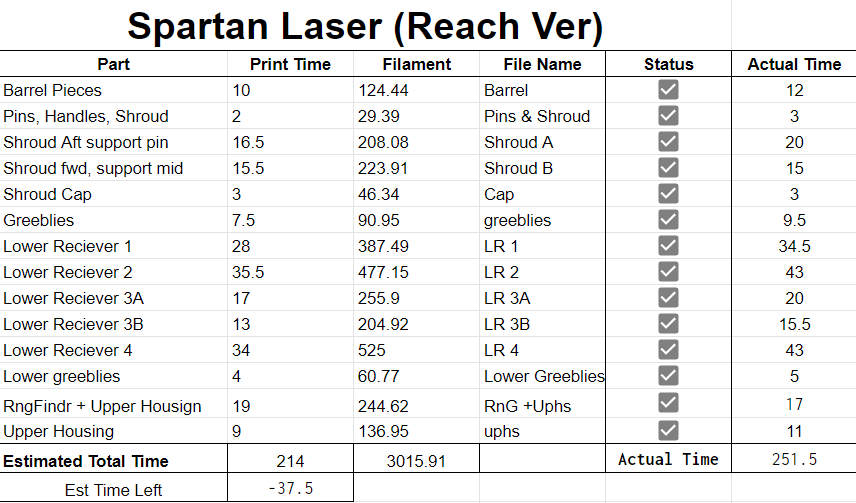 holy sweet baby Jesus this is going to be BIG
. Well... by this point I'm committed to this so let's get er rolling!
Incase you don't want to see the progress
(a little impatient are we? Don't worry, I won't judge)
here's a picture of the final project.
250 hours of print time and almost 3 kilos of filament to get to here! Did I mention it lights up?