**UPDATE**
A quick shot of the current build progress will be updated here. Check out my latest update post for more detailed info!
>> You can also look for updates on this and other projects at [url]www.facebook.com/LilTyrantCostumes[/URL] <<
Prepping for SDCC
Helmet/Tactical Case/Pistol Mods are done: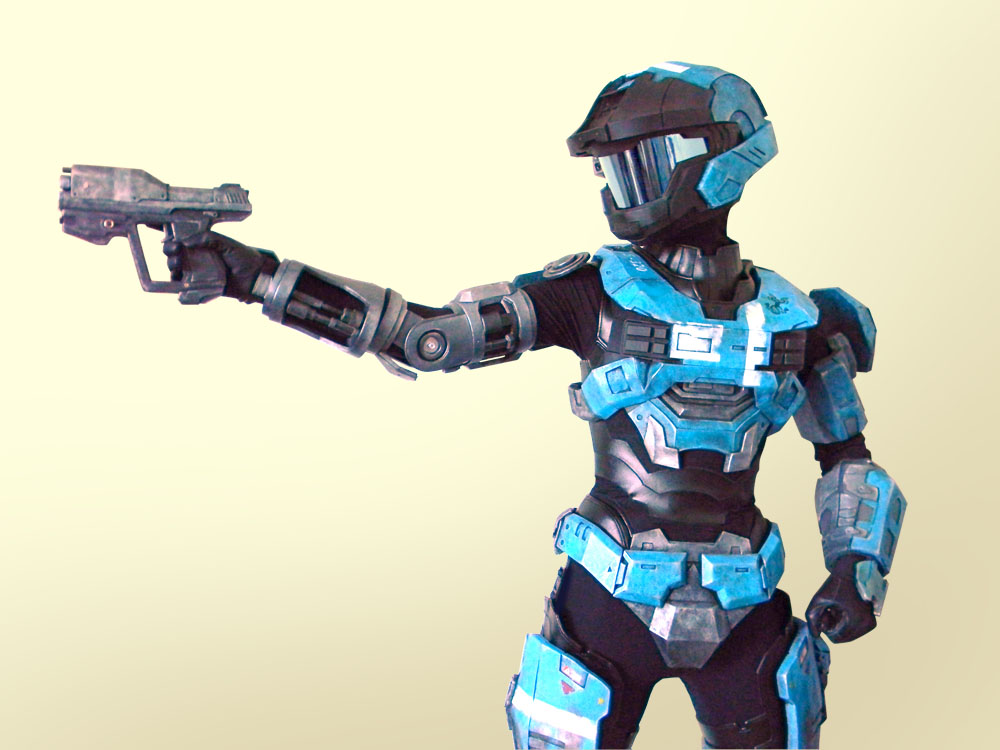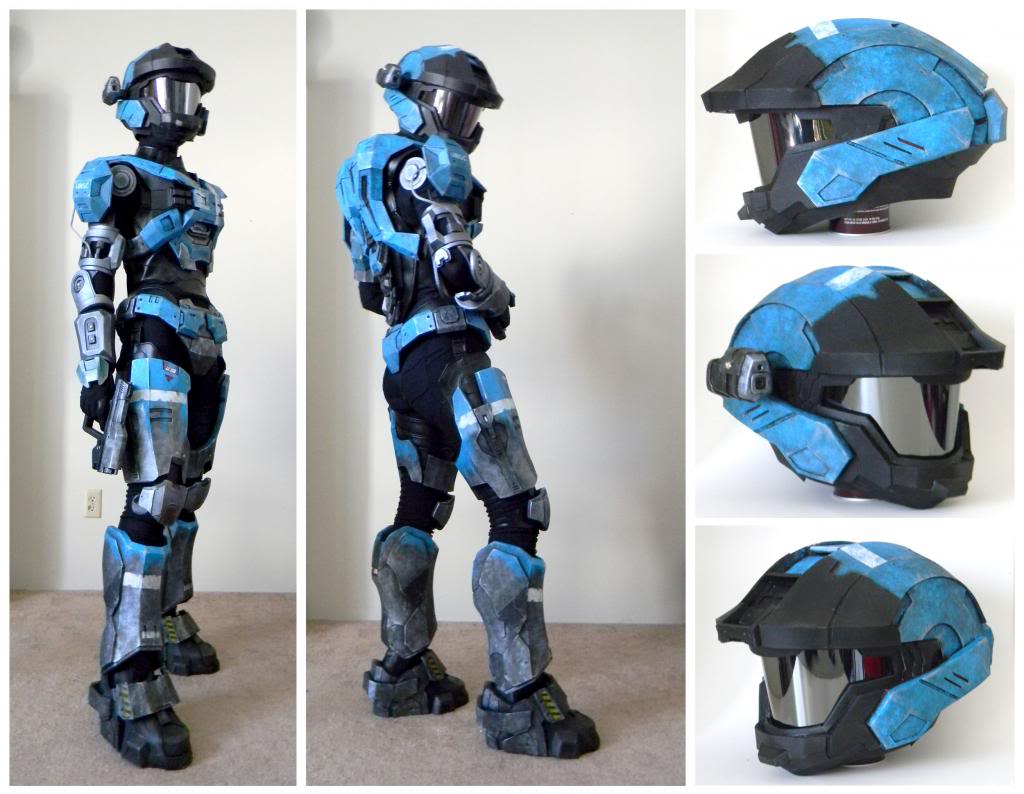 *****
Hello all!
I'm new to armor making and this whole forum thing, but I've often felt Spartan costumes were one of those "Awesome! I should do that some time!" type of things. Finally, after some stumbling, some research, and some lurking, I realized I should make "some time" now and do it!
My plan is to build a set of foam Kat armor with a custom undersuit. I'm going with foam in hopes it will be lighter, more comfortable, and less toxic a process than pepakura (Bondo has never been my friend
). If all goes well with this build, weapons and a Jun suit for my guy will follow. So here goes nothin'...
Step 1: Spartan Undies - The Plan
>> First, I sketched up how I want the undersuit to look (using a photo underlay for scale reference). This will help me out when making the pattern.
>> I plan to make at least one prelim white model undersuit to test fit the pattern and mock up some armor pieces for sizing before moving on to the final. I'm hoping this way I can tweak the undersuit and armor to work better together.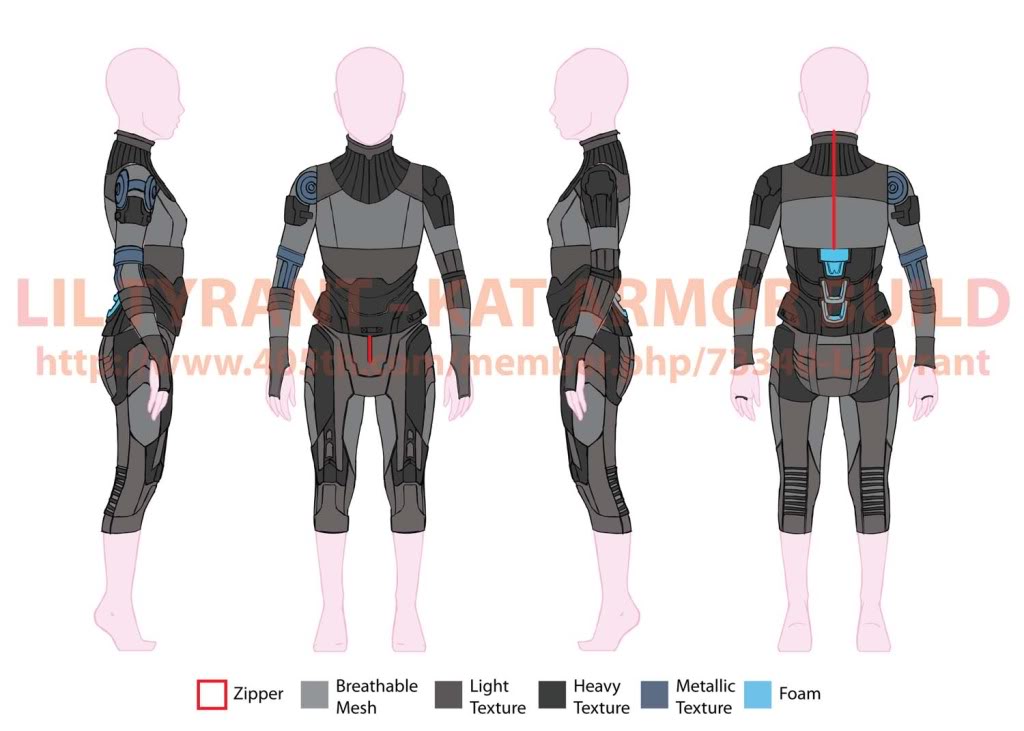 Step 2: Spartan Undies - Rough it Out
>> Using my sketch as reference, I taped up my dress form (that's girl talk for mannequin) to block out the basic pattern breaks. I'm starting just with the core part of the top. The sleeves and pants will come later.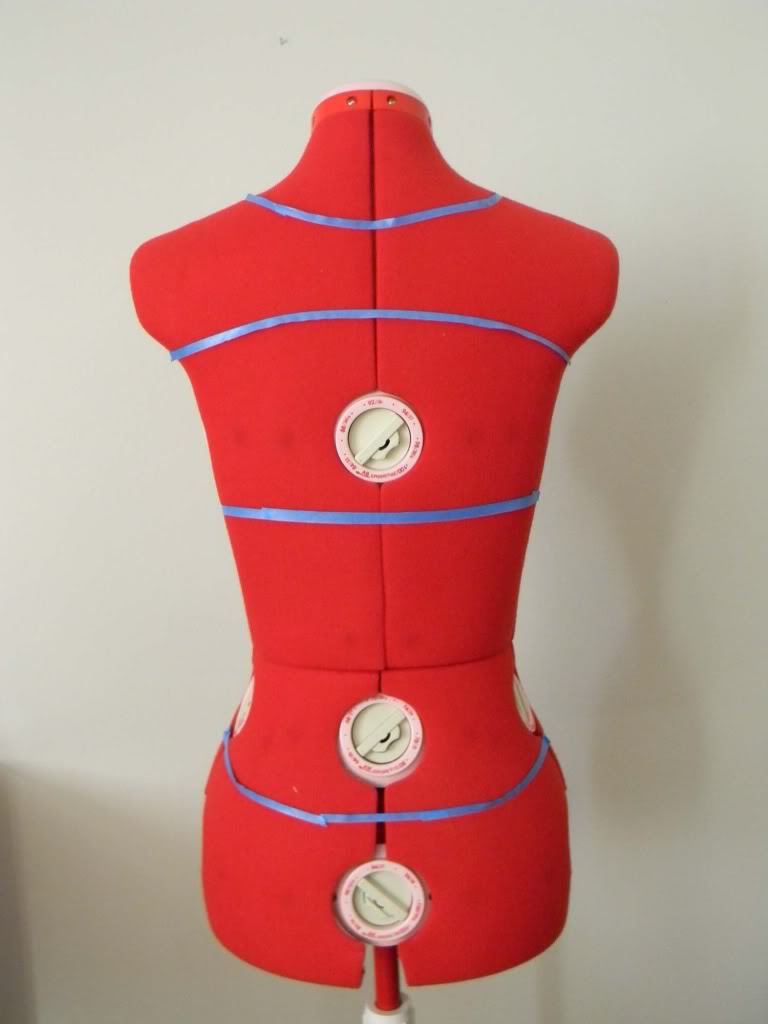 >> Next, I cut newsprint pieces to roughly fit the dress form and match my sketch. I use newsprint because it comes in big sheets and it's cheap
.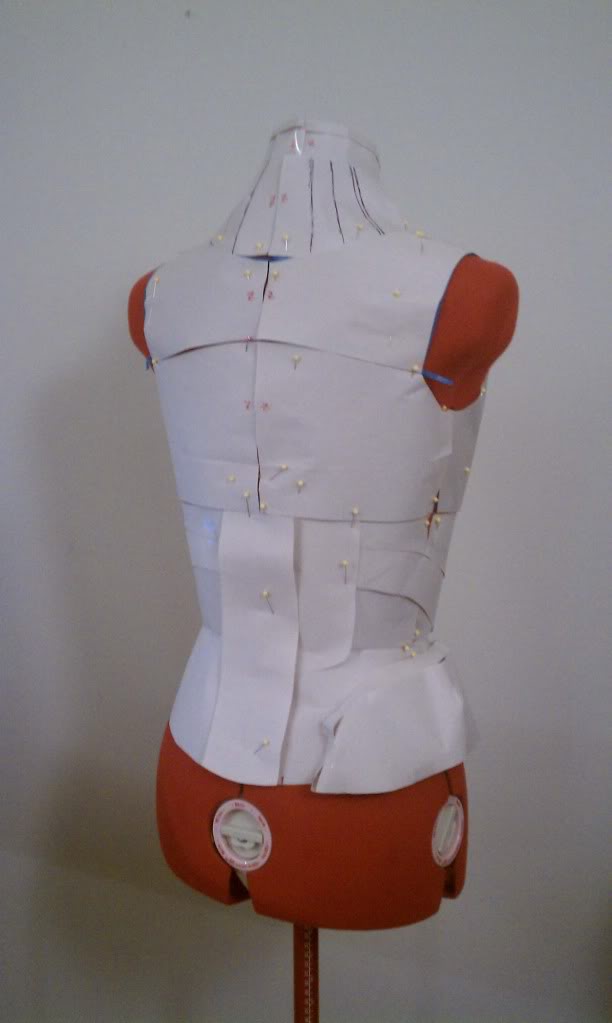 Step 3: Spartan Undies - Make a Pattern (v1)
>> Finally, I remove the newsprint from the dress form and retrace the pieces to clean them up and add in seam allowance. Seam allowance is the overlap created when two pieces of fabric are sewn together, since you can't sew edge to edge. Most clothes have 3/8 in. seam allowance, but you can get away with 1/4 in. if you want to save some fabric. Any less than that and you may start getting holes after wearing the garmet a few times.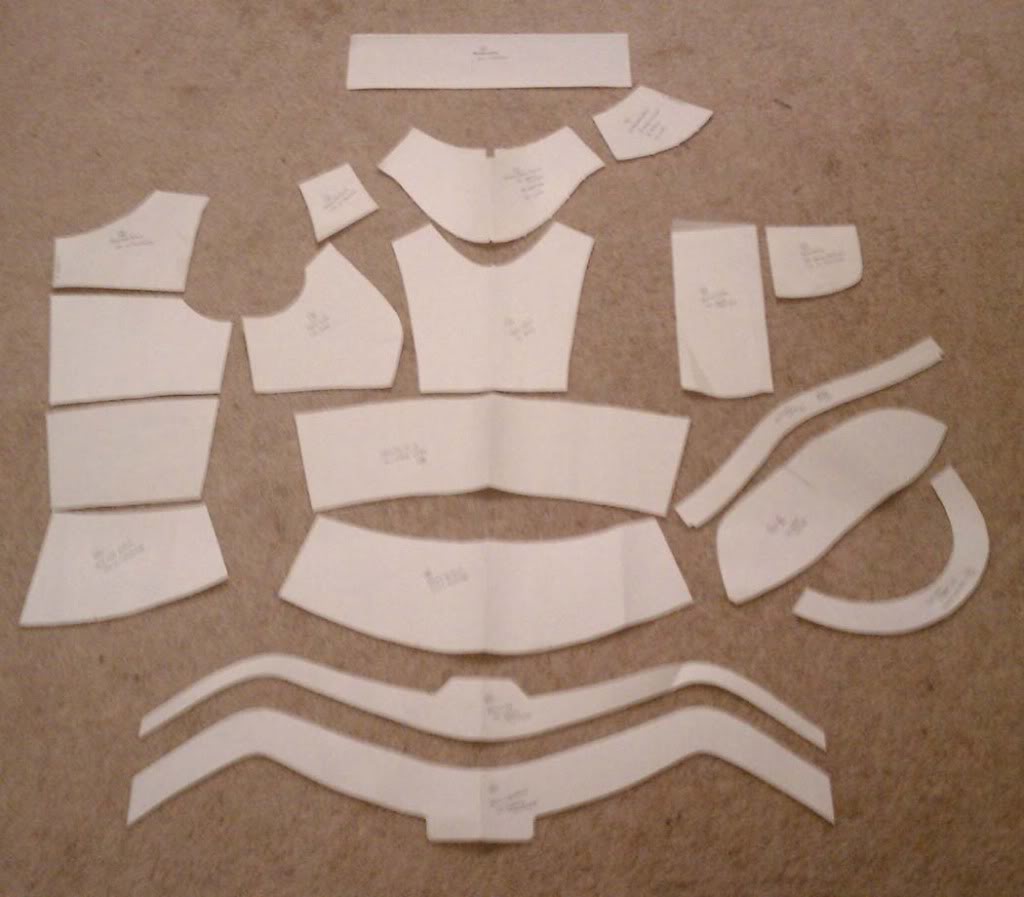 >> I always label my pattern pieces with the pattern version, the piece name, how many pieces I need to cut, and what fabric I am cutting from. Otherwise, it can start to get pretty confusing.
That's all for now! Comments/thoughts are greatly appreciated!
-----
Next Up: The sewing begins
Last edited by a moderator: