Active Member
Colonial Regiment
Hey everyone, its been a while since I've been on the 405th!
I moved from Pgh to LA around 5 years ago to pursue a career in prop making (successfully, I might add!), but I left my ODST armor back home, due to the tiny apartment I moved into, and to give me a reason to start other cosplay. Anyways, I haven't really done any Halo builds since then. Until now, that is!
Just a couple month ago I had someone find my original ODST glove build on my old tumblr, and message me on my etsy asking if I still have the mold. Fortunately, I had brought the molds with me, along with another Halo project I had in the works. Unfortunately, something heavy fell on one of them while they were in storage, leaving a large crease through it. On top of that, I made those gloves years ago, and they are not up to my standards now. I had 3D modeled the original gloves, printed them on my old FDM machine, cleaned them up and molded them.
Luckily, I still had the original model, and I had just invested in a Peopoly Phenom L. So I figured, why not re-make the gloves, and solve some of the problems of the originals?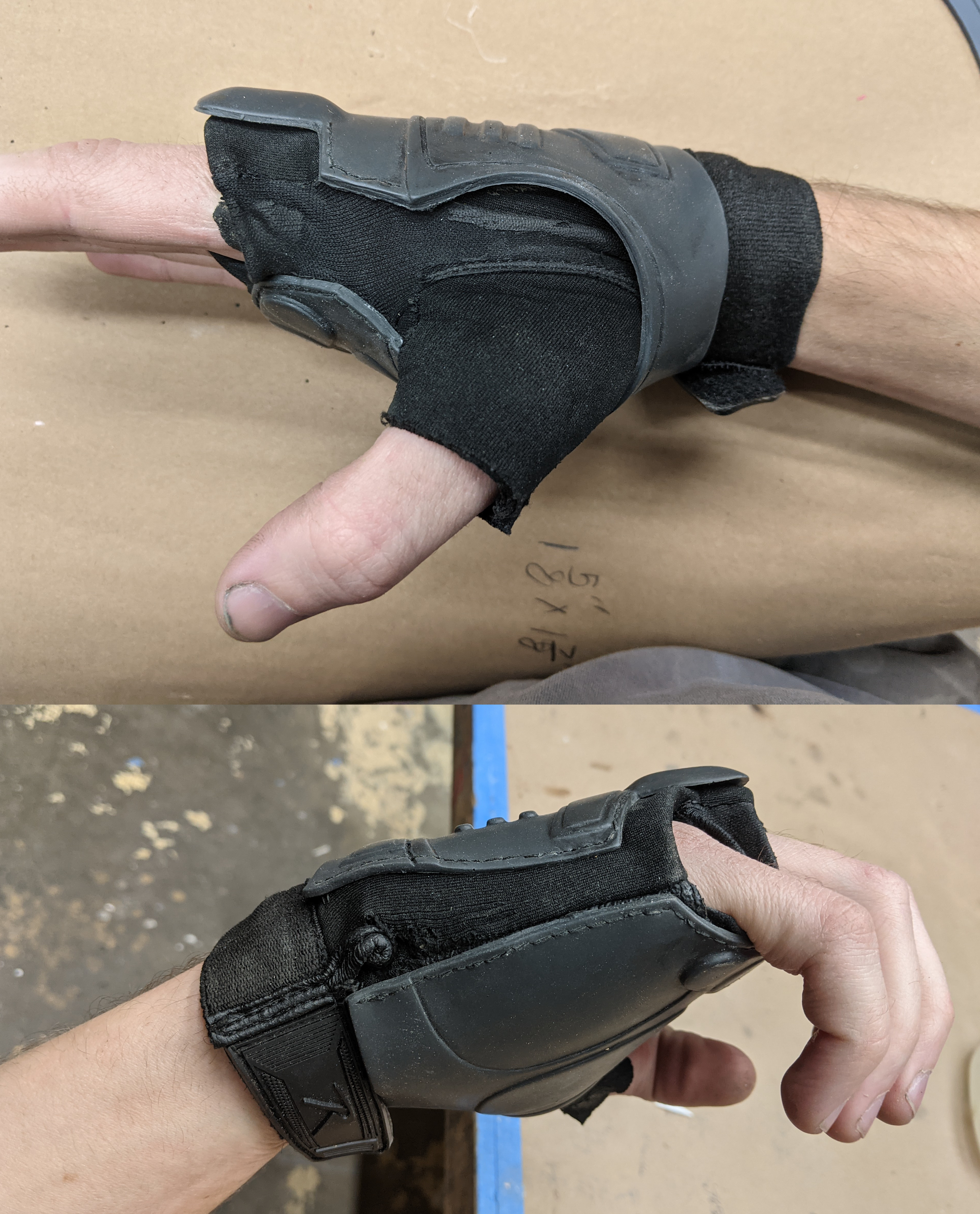 My biggest problem with the originals, is that I didn't take into account the glove thickness when patterned them on my hand, so it ended up creating a gap where the gloves are supposed to come together.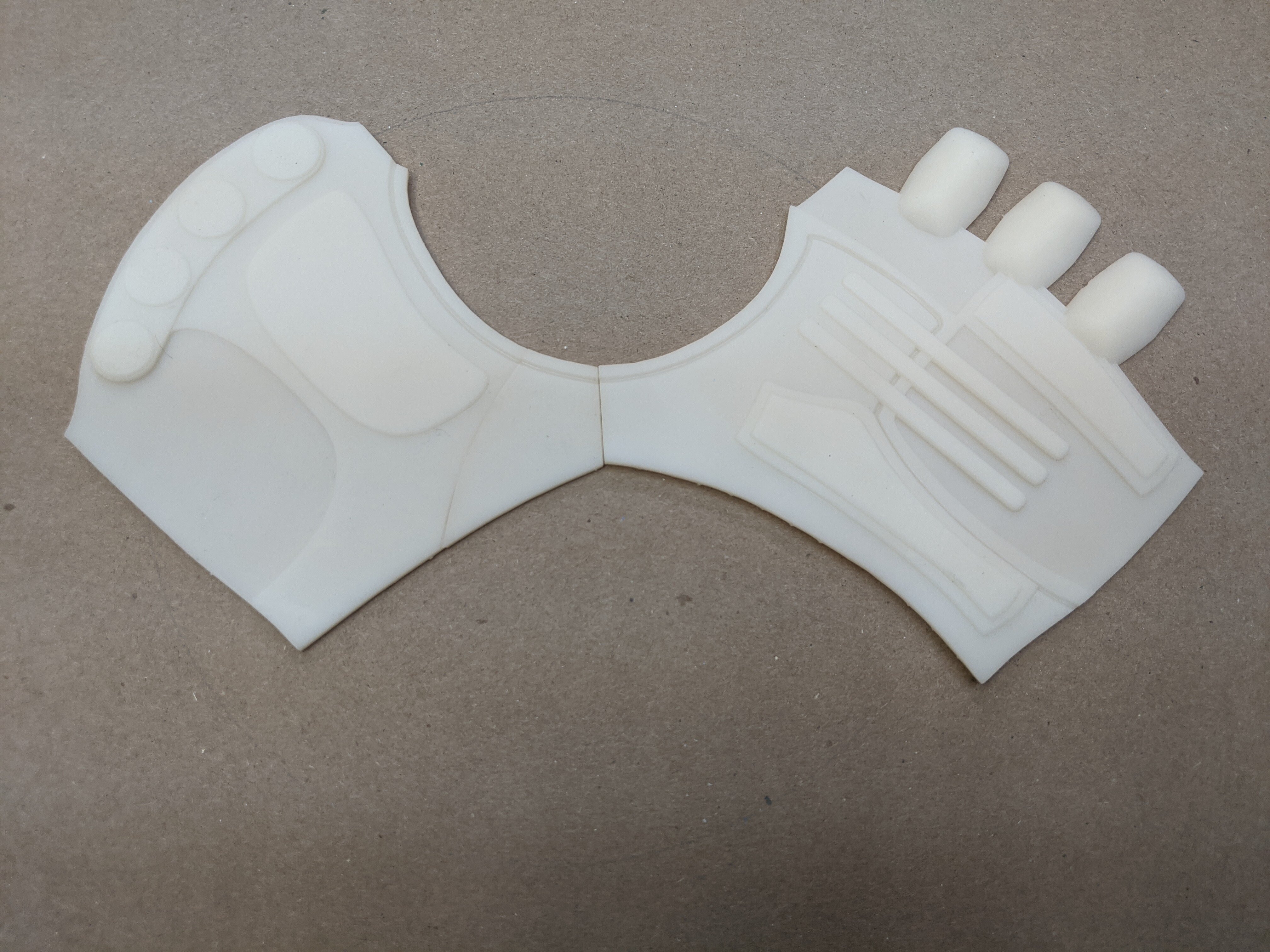 While my new printer is much larger, and could've easily fit the full glove, they were split in half to fit them on my old printer, and I no longer have the model with them combined. Though I modeled them myself years ago, I'm much better at scratch building parts than I am at 3d modeling. So my solution to add more material to the edges was simply to add styrene and spot putty the seams! I'm adding a lot of extra material to the sides, that way the can be trimmed to fit.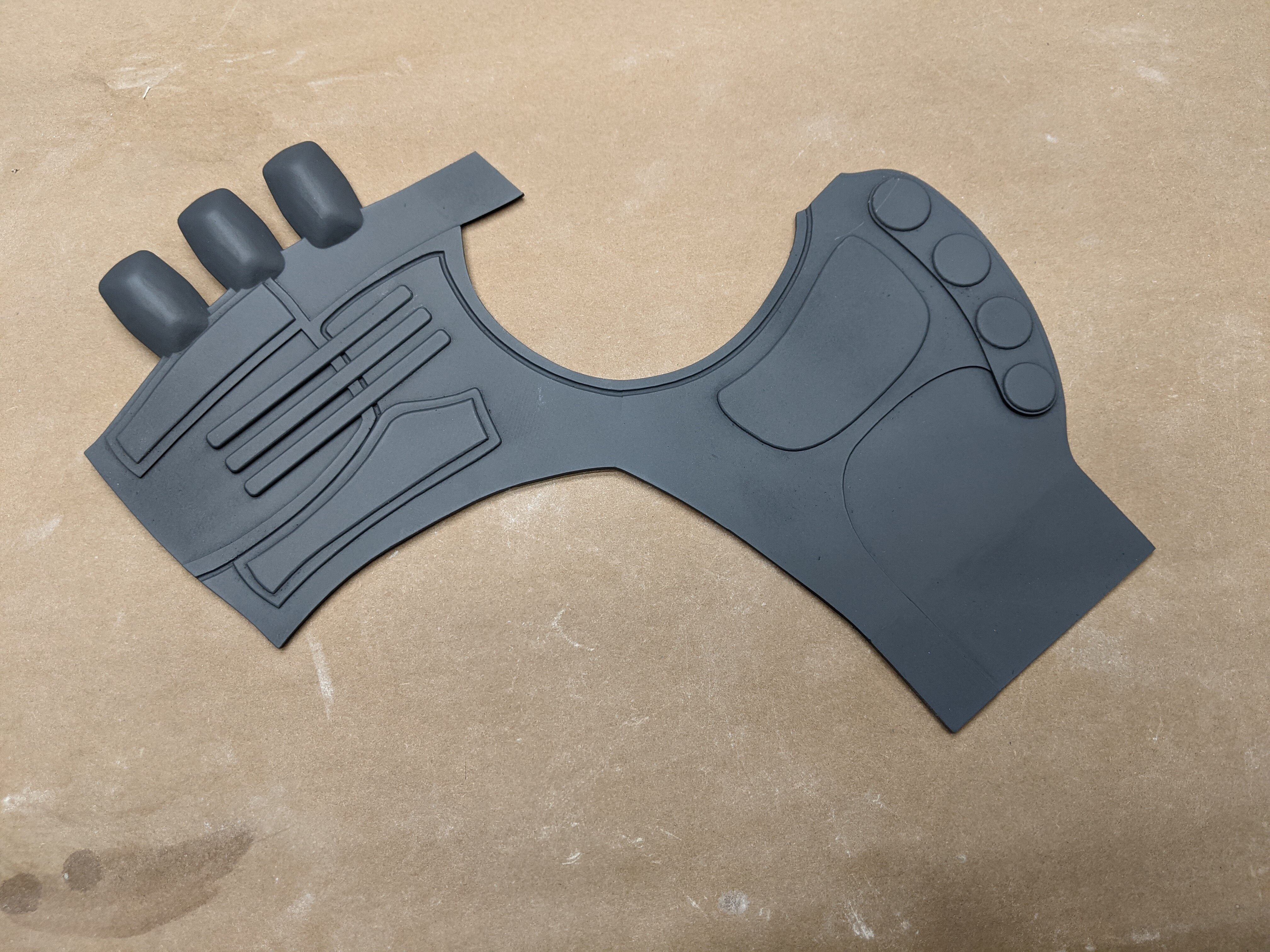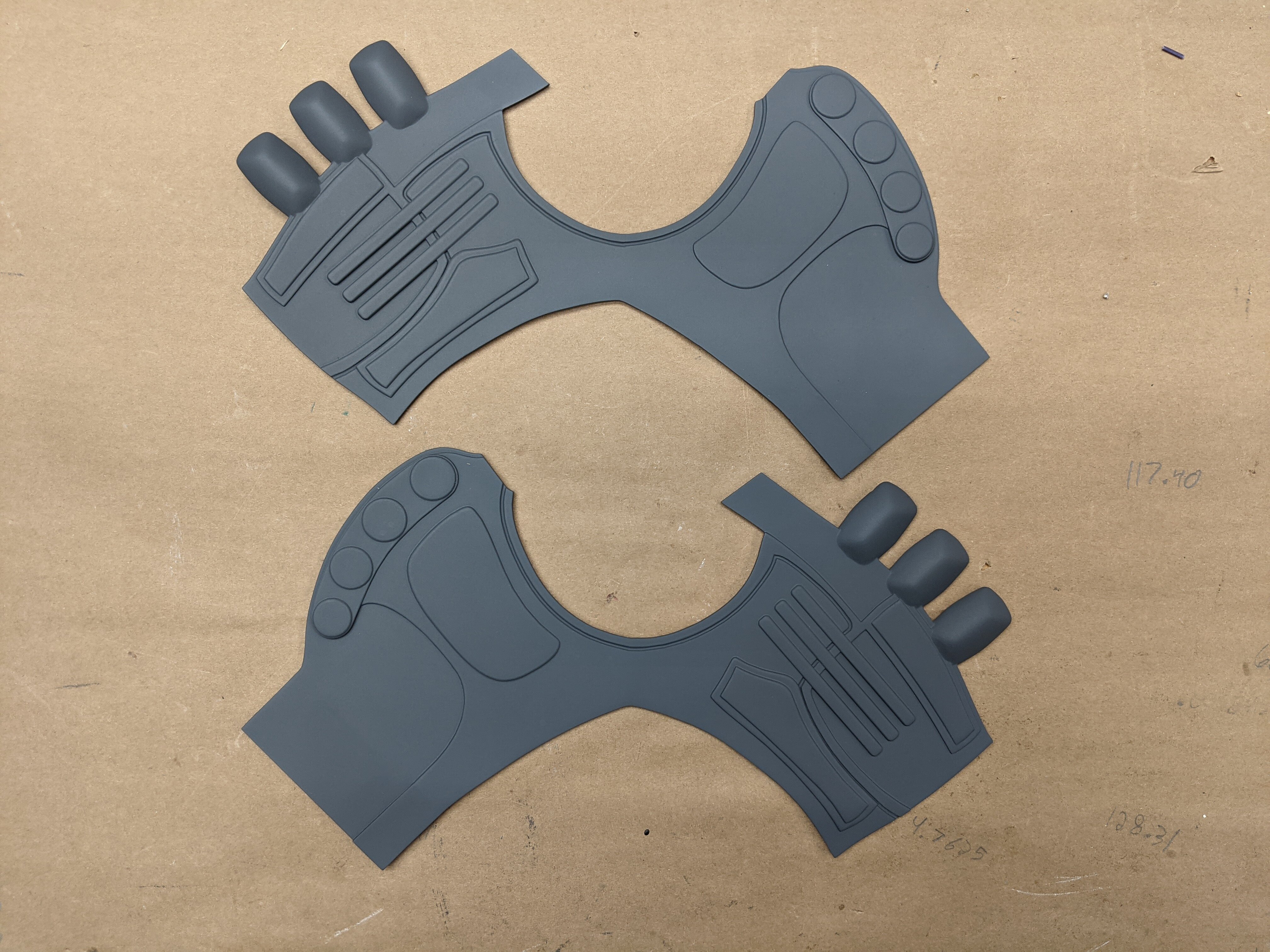 These resin printers really are amazing though. The parts just start off so, so much cleaner than my old FDM printer, and the fact that they're solid resin makes it feel like I'm sanding on a cast resin piece. I still put a a few days worth of free time into cleaning these up, but it was nothing like the originals.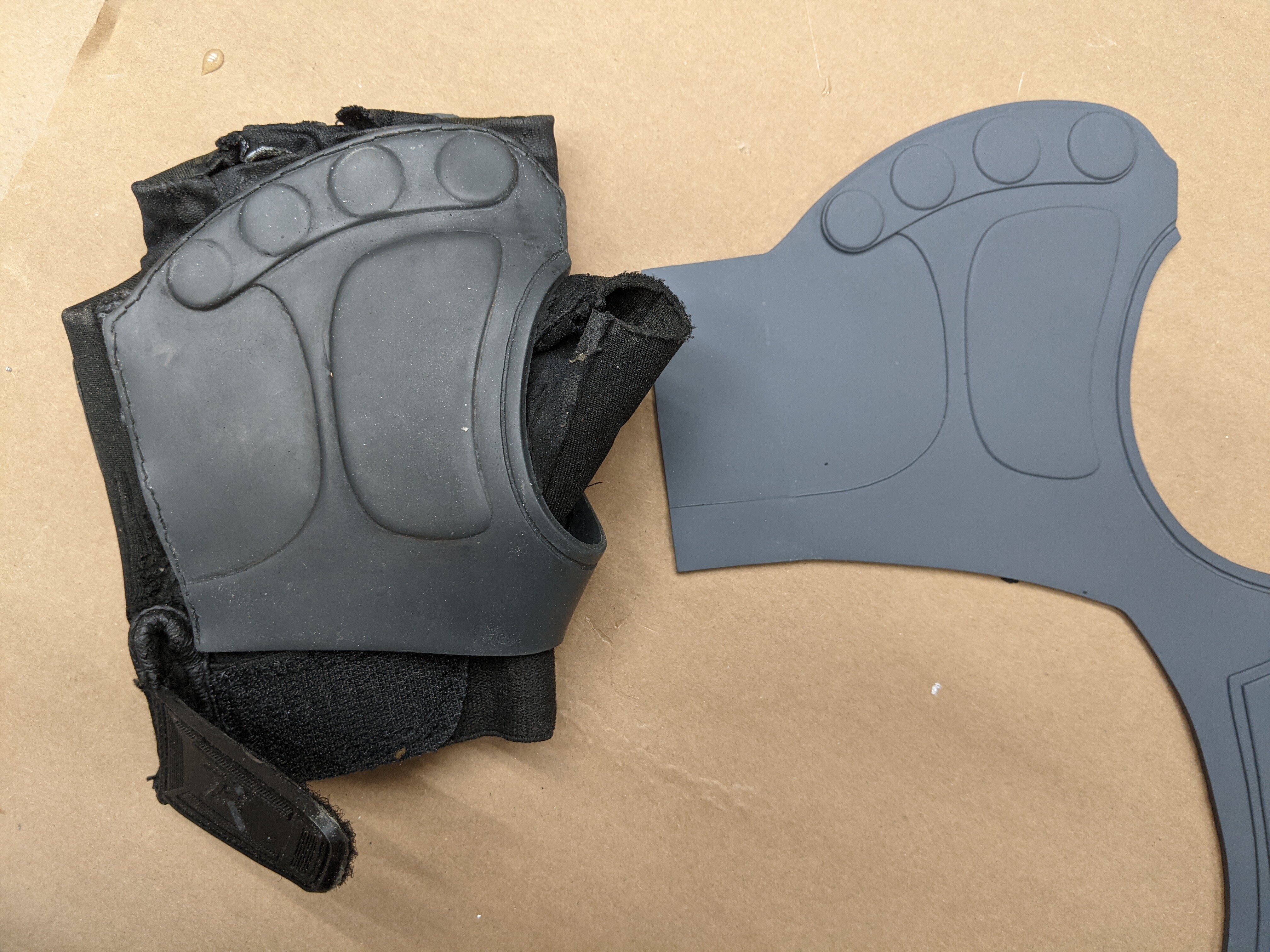 Here's a comparison of the originals, versus how much sharper the details on the new gloves are.
And I got them in the mold today!
I'm currently debating the best material to cast them in. The originals where a Burman Industries product. I'm sorta hoping to keep it all smooth on, for sake of ease. I'm thinking of using Task 14, but Ure-Coat might be another good alterative.
Either way, I'm gonna get some castings this weekend!