Well I was gona hold off posting anything till everything was done but i couldnt wait.
The back story
(why I did this)
About 2 1/2 weeks ago, ME and my friend from work (at best buy) were talking to my manager about the madden release and what we could do for the customers. Then we started talking about what was the next midnight release, which we came to find out
for sure
it will be HALO 3:ODST. So we started talking about what we could do and me and my friend told my manager it would be cool to dress up like spartans for it. She was so in to us doing it, she said that we could. So thats when I started to do the ODST armor.
The Plan
I started looking at this website, bungie and many other places to find a quick and easy way to do this. eBay was the fist look and wouldnt you know it 2 helmets up for sale, a Recon one by "herphalfwayhouse" makes a lot of helmets, and a odst cast. I missed the recon but i got the odst one.
In the limited time i had and in looking at your forums i didnt have the time to make one like most of you make them. So i have compromised on a lot of things to make the armor.
ODST Helmet - ($113)
Vest - ebay ($50)
Backpack - my store ($20)
little league catcher shine guards - Sports authority ($44)
Forearm guards/ Nike soccer Shine guards - Sports authority ($8)
Knee & elbow pads - target ($20)
MP7 airsoft AEG - Sports authority ($140)
P30 eletric airsoft pistol - Sports authority ($40)
Toy guns for the lasers ($12)
Glove ($8), Long sleeve black shirt ($15), Art supply[paint/visor/wood/glue] (about $50)
A few pictures: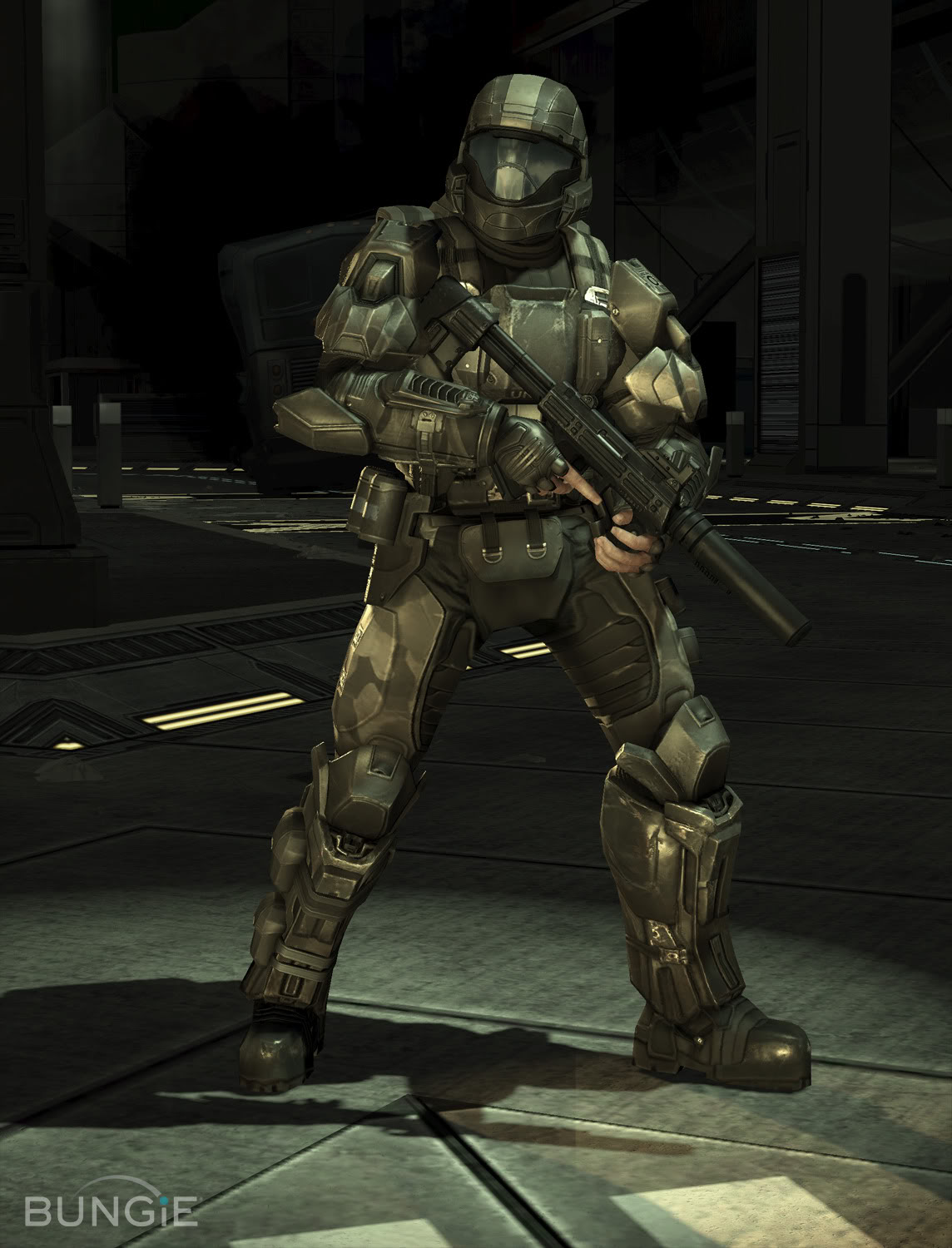 The PLAN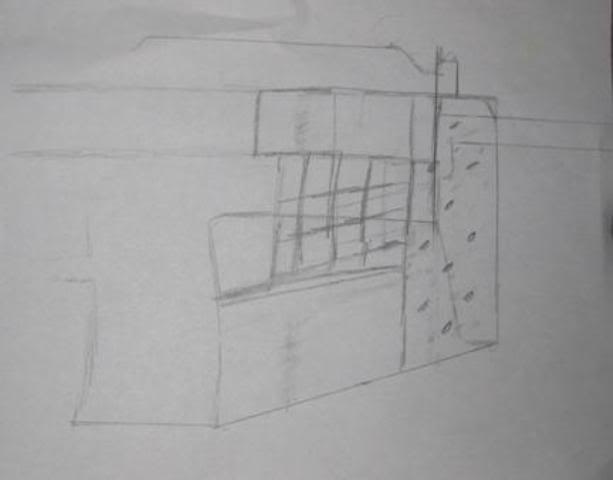 SMG plan
ODST PISTOL PLAN
Vest and Chest plate plan in the works
What the compromised armor looks like in paint
Will post picture later of what the actually look like
Pistol unpainted
-------------------------------------------------------------------------------------------------------------
Stuff Painted
Guns & helmet done, Visor needs paint
Visor screwed straight into the helmet, One side did break though to outer helmet but cant see.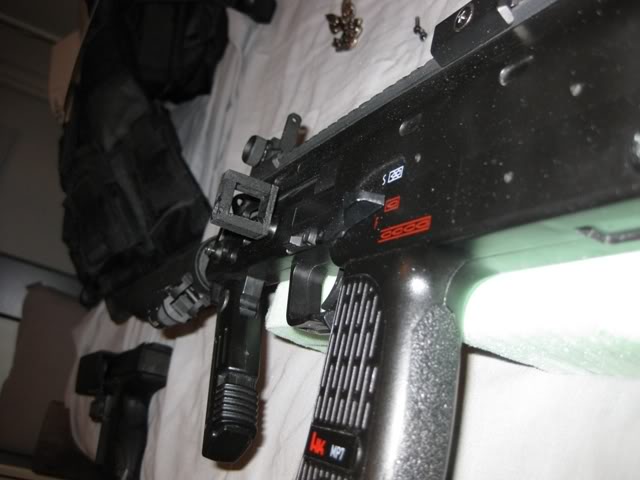 The smg clip
Well thats some of what I got, still need to sand and paint the pads, make & mount the chest plate, paint the visor, take a picture of the whole set up so far.