So, I didn't really go anywhere with my cardboard marine build, though I would still be interested in building a marine at some point. Several people suggested that I simply switch over to foam, as that would give me much better results. The cardboard was just a stop gap until I made the investment into all the foam materials and tools (got 90% of it all from Harbor Freight
) Scaling was daunting to me, until I was told that all I need to do is use my cardboard test pieces as templates. That method has been working quite well for me so far. This is turning into a long introduction. Anyways, I have a Disguise Master Chief helmet, and I plan on building the suit out of foam. It is very generic (it looks like S-III) and I'm not going for screen-accurate. I want something quick and fast. That sounds like a recipe for disaster, I know, but it is actually going to quite well so far. The detail isn't amazing, but I'm still proud of it. Now for the photo dump!
The template is actually the cardboard that I cut my marine chest plate out of. I noticed how it looked like Spartan armor, and I jerry-rigged it together. It looks stupid, but was actually helpful.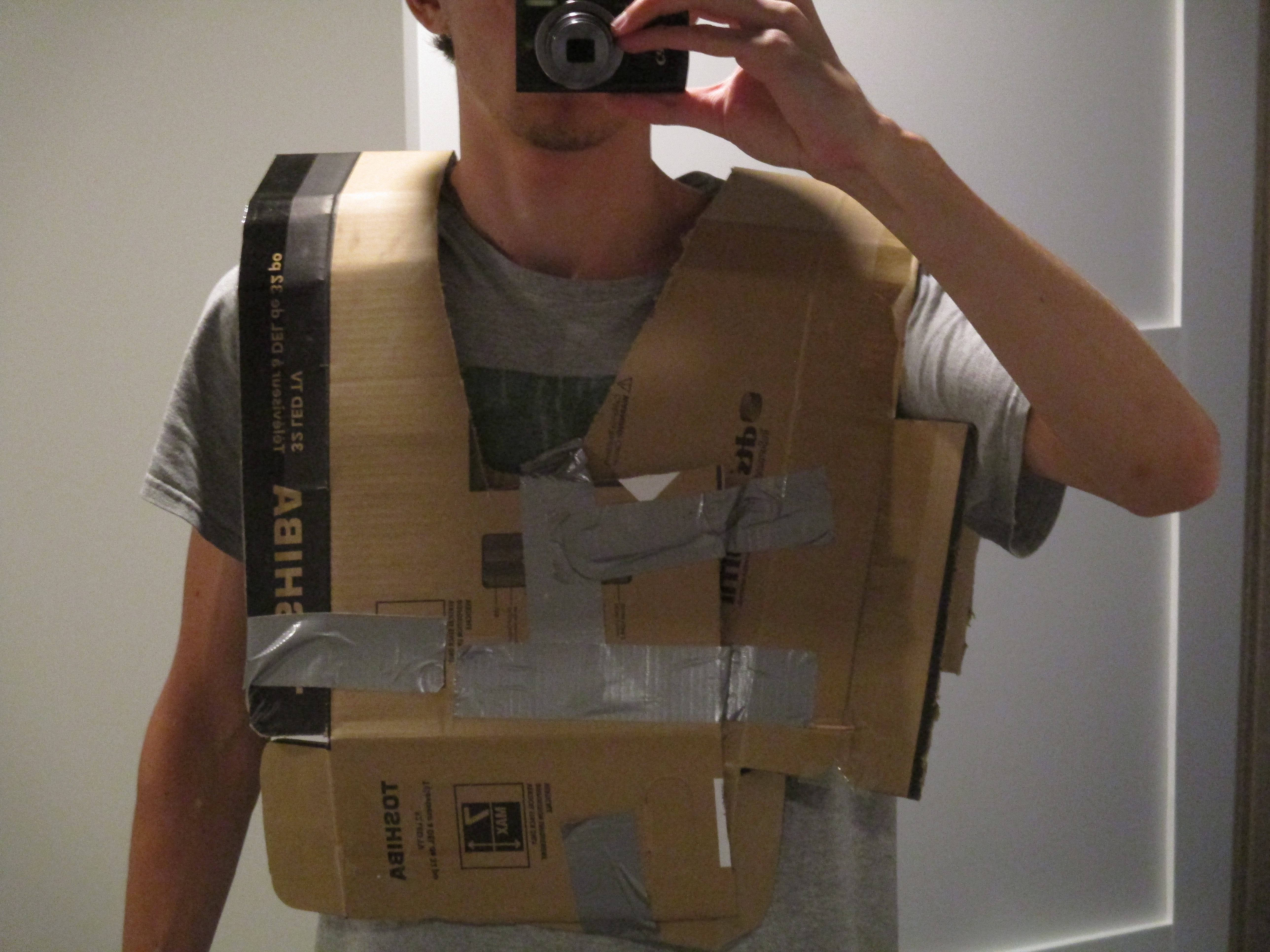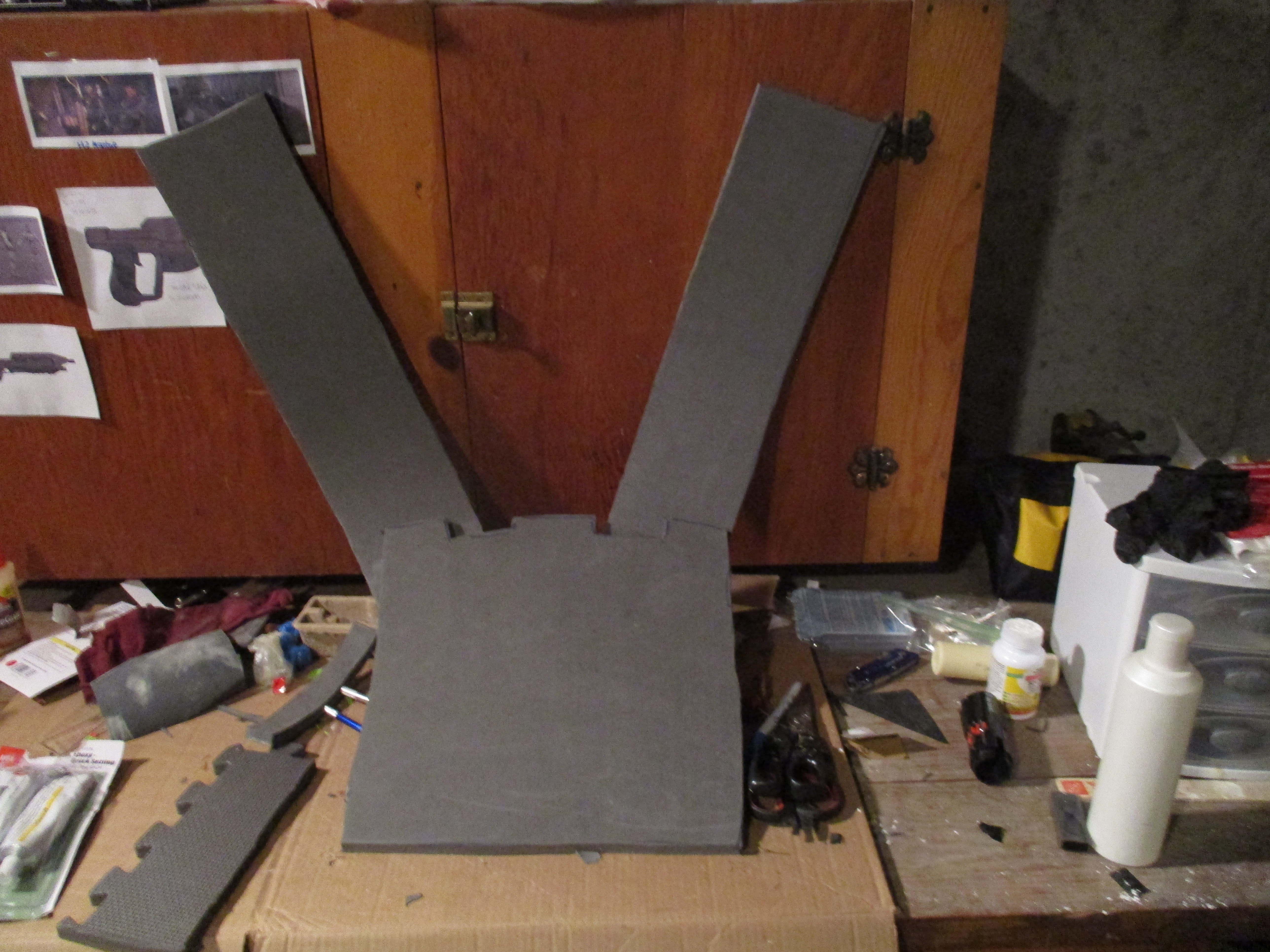 then I took the marine chestplate and used that as a template
then I heat-curved it, attached the sides and a strip of foam to hold the back together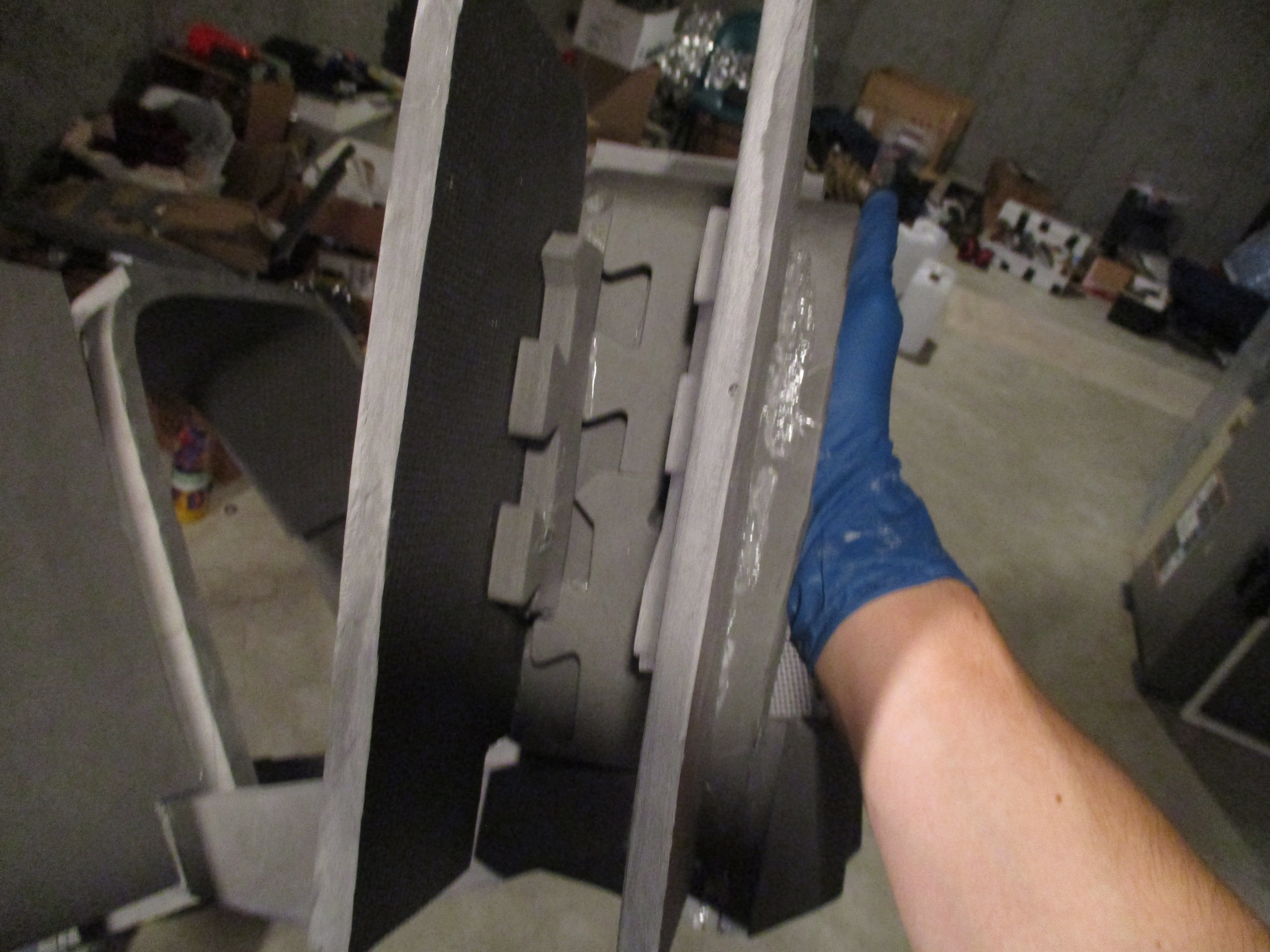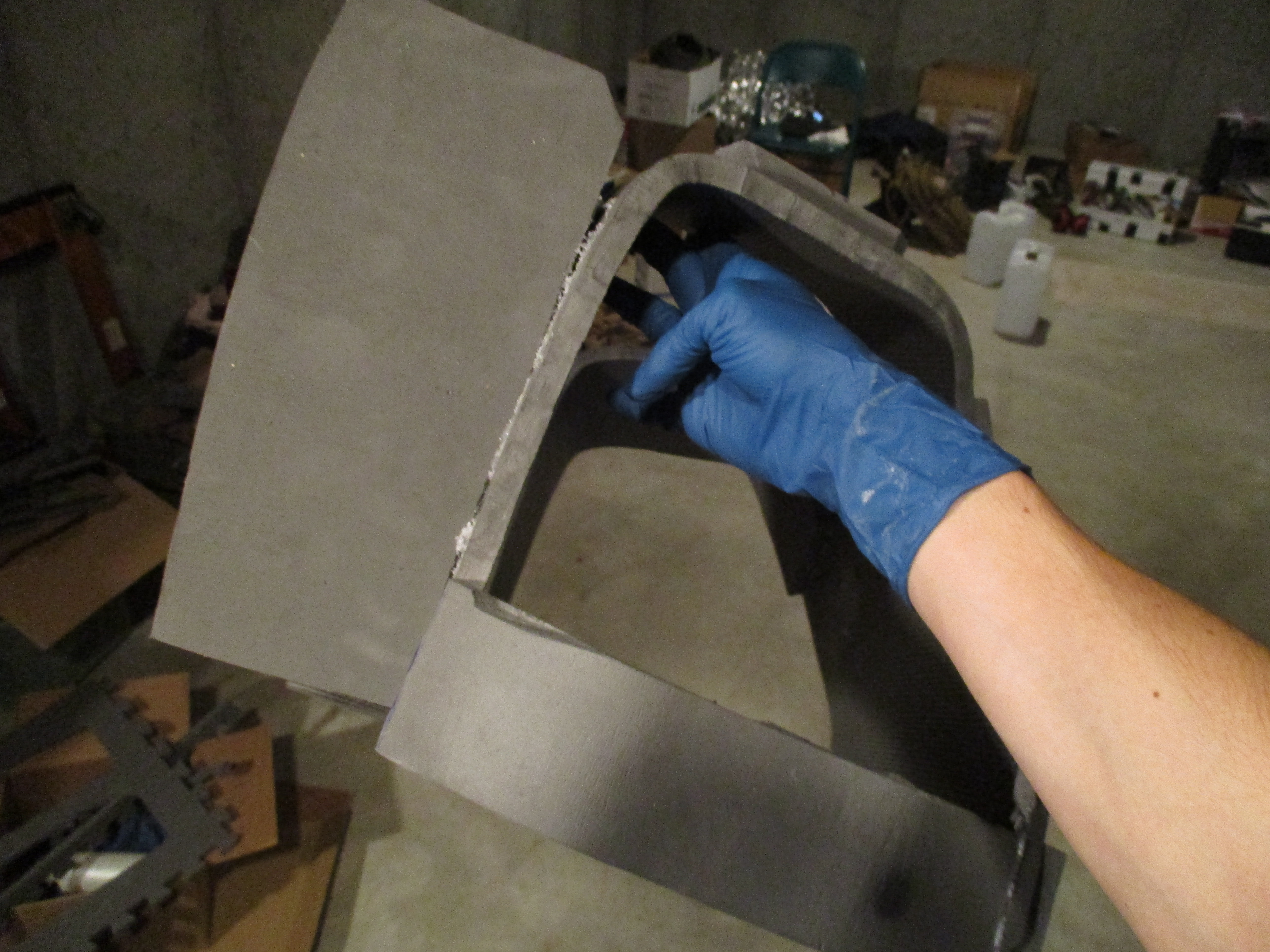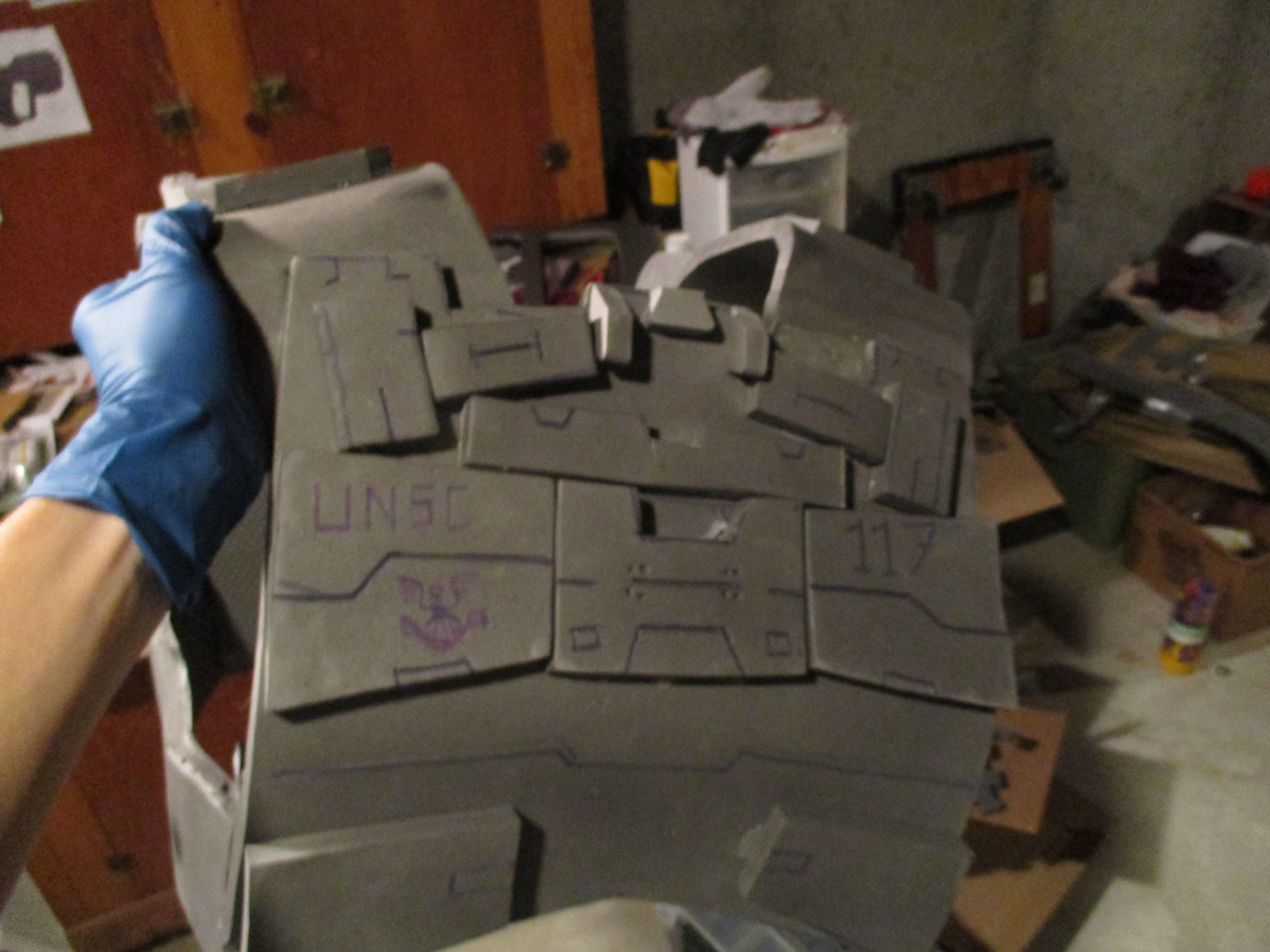 I plan on painting this, but the sharpie marks where I would want lettering or scribed detail. It's generic, but I don't think people will have trouble recognizing me as the Chief because of the helmet.
The thighs are almost done as well, and I've made some adjustments and stuff to the chest.