Alright, it's update time! After 18 days of creation, troubleshooting, measuring and searching for the right info to create the pattern pieces, I've finally found a method to create 5 pieces to create the base of the suit!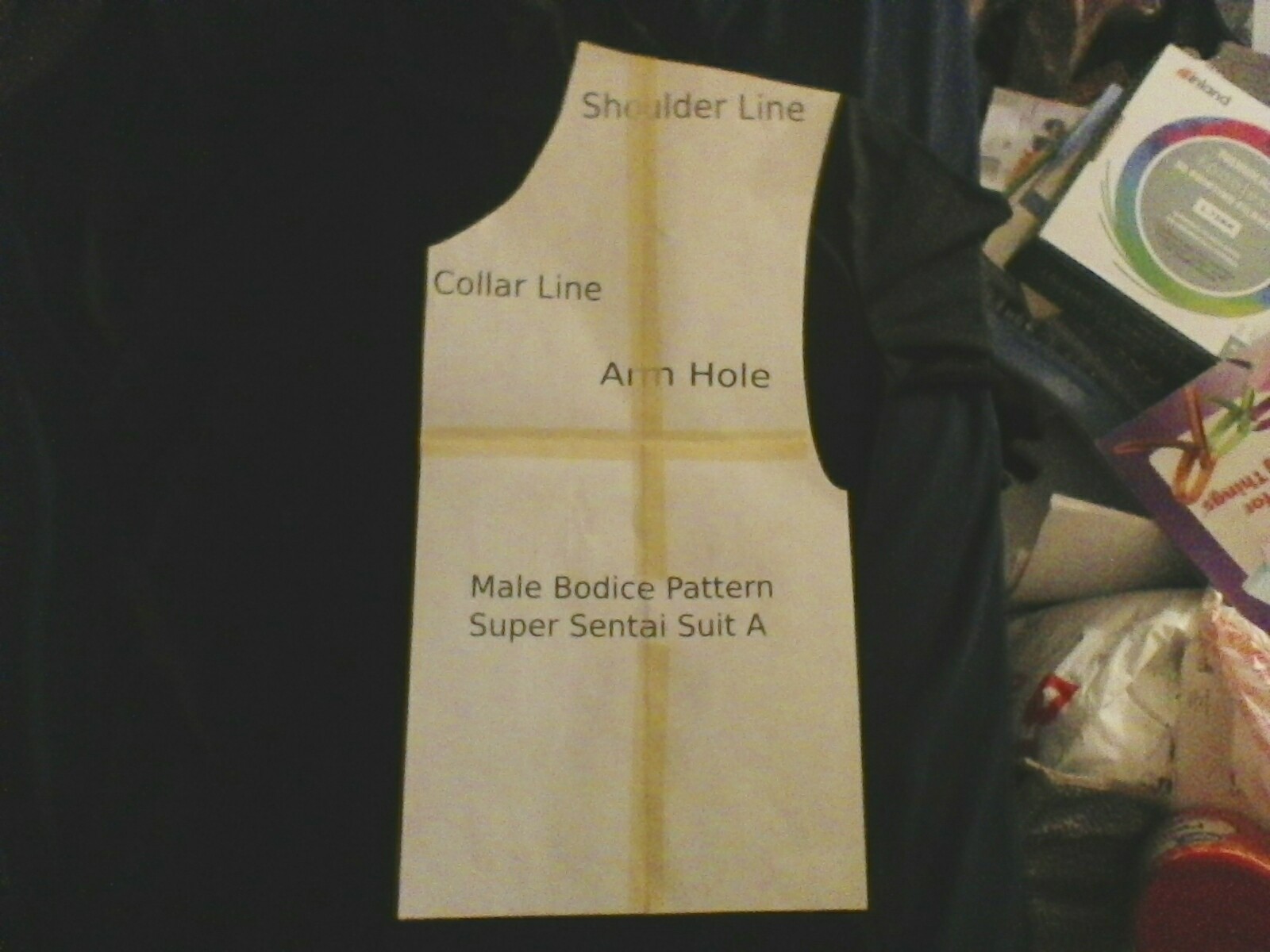 This image shows the front part of the suit.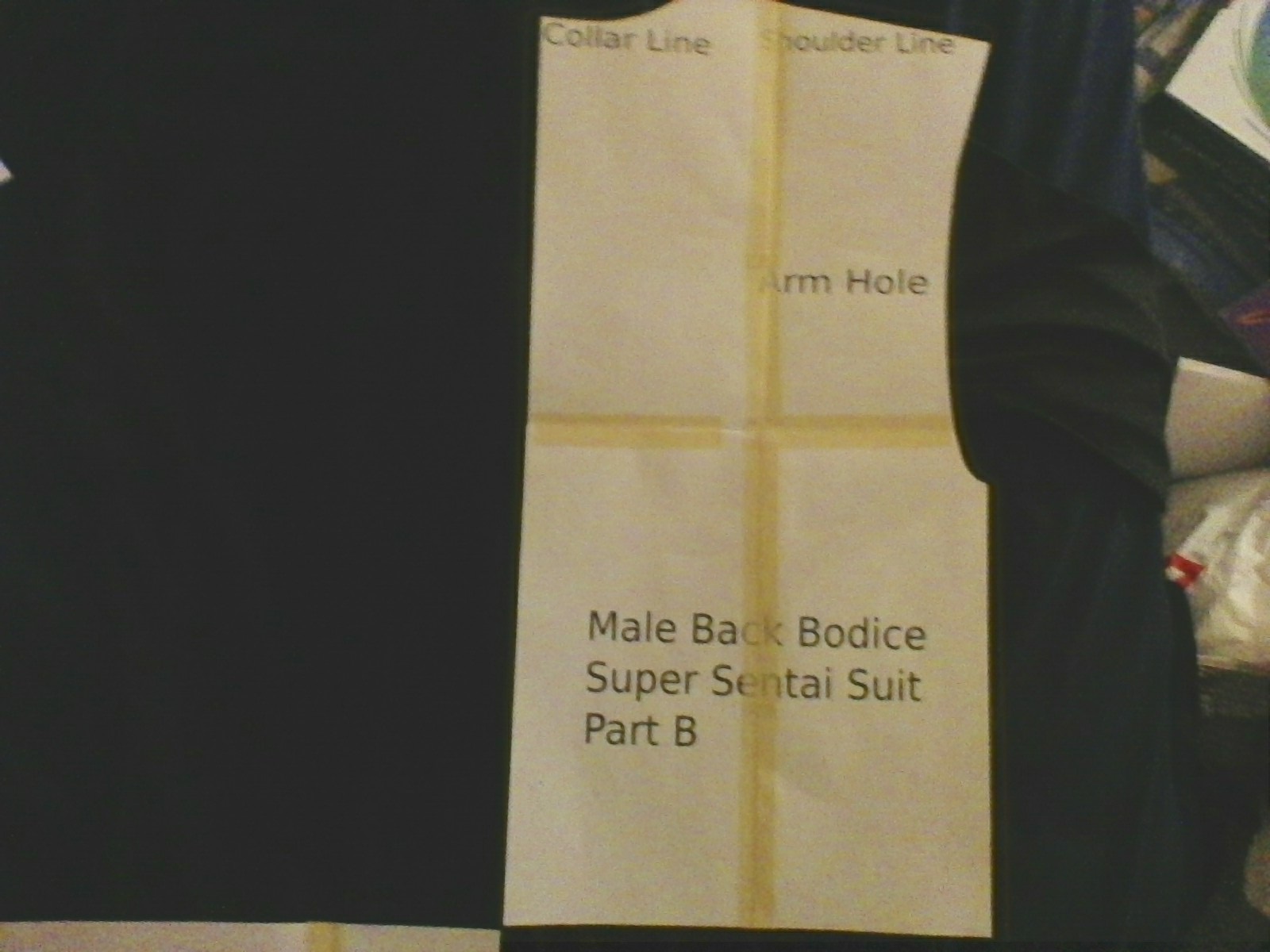 This piece creates the back part.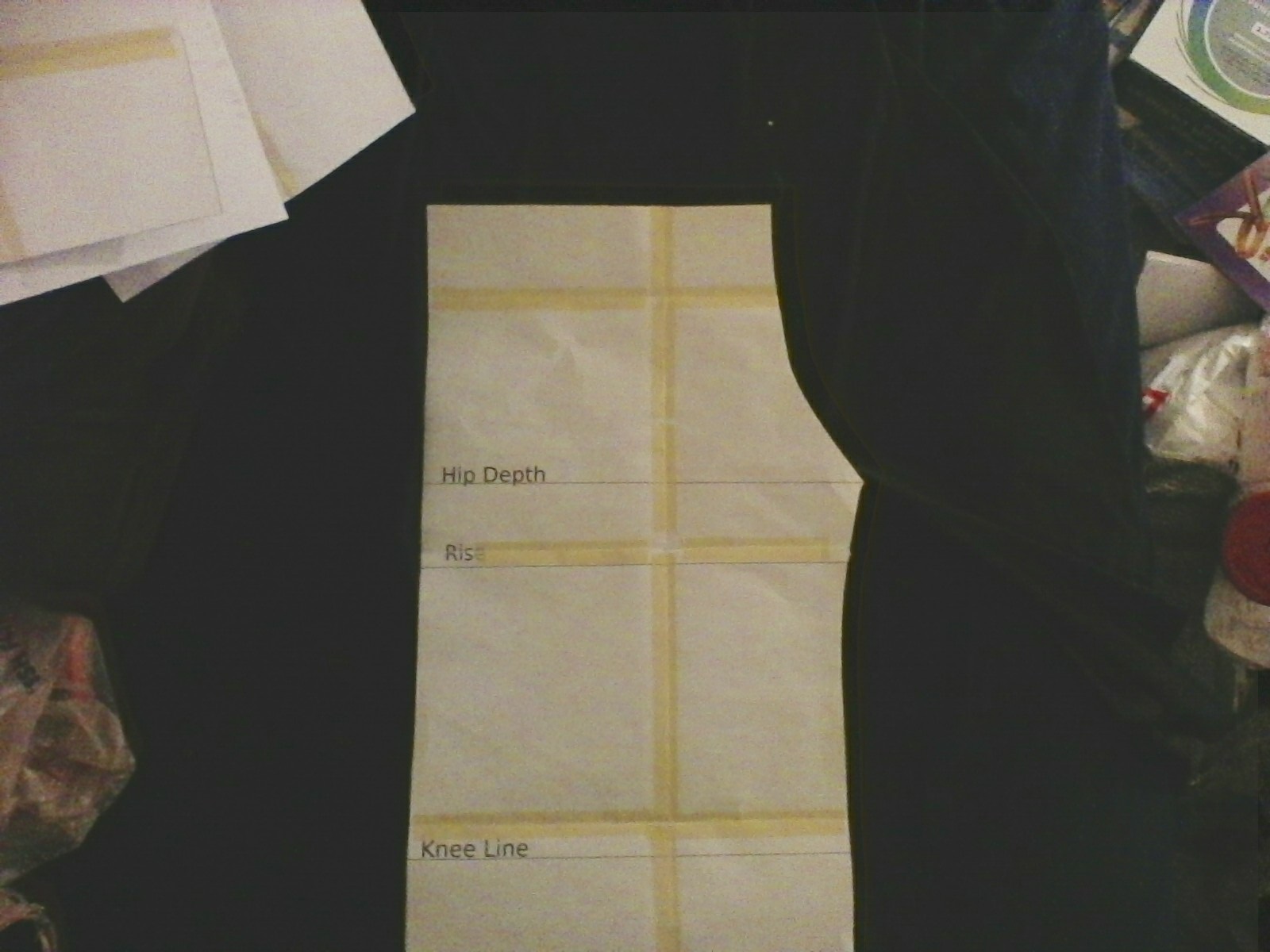 This pattern block will be used to create the back part of the "pants"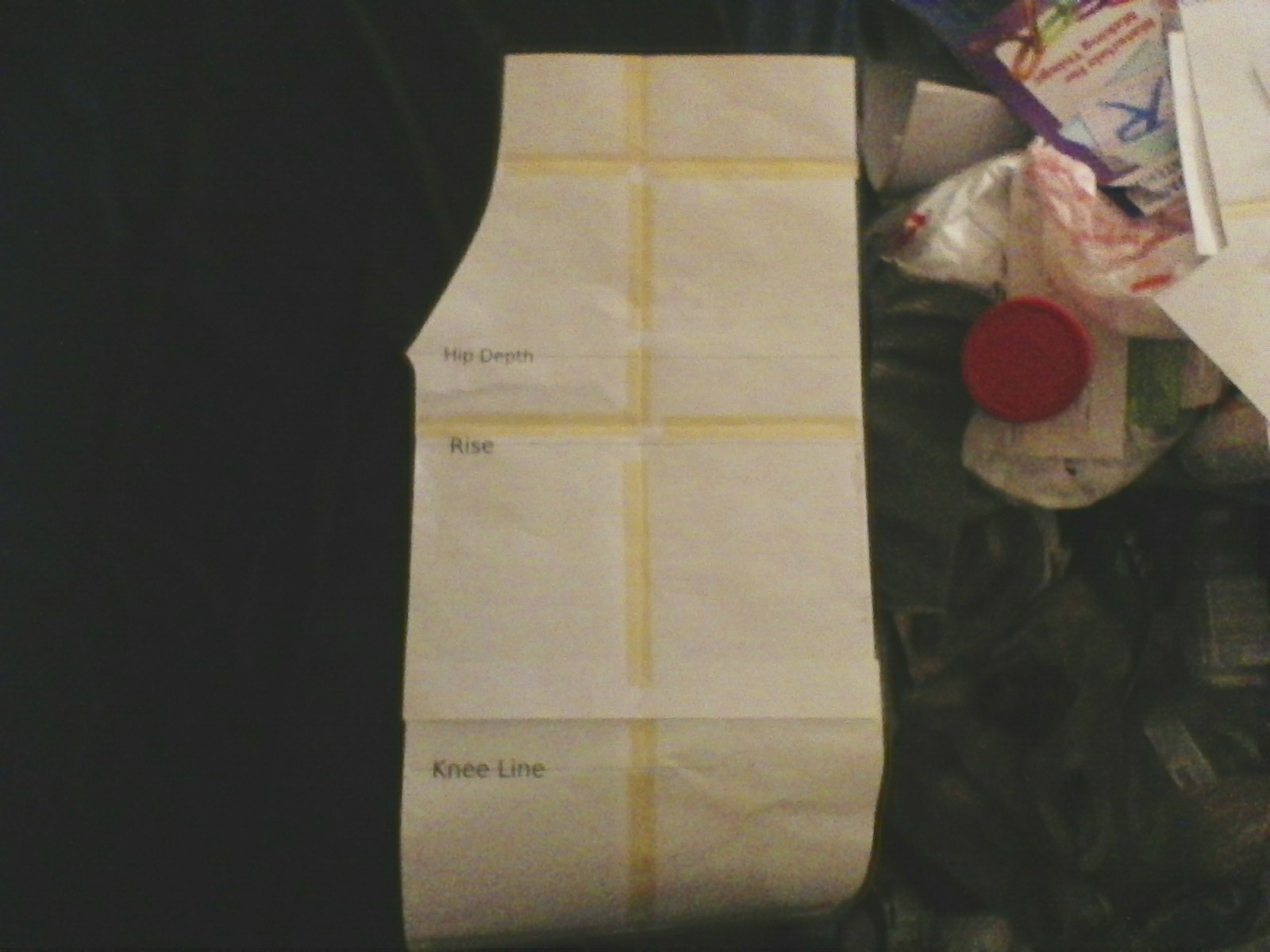 And this last part creates the front part of the pants.
I forgot to take a shot of the sleeve block, but I'll post the images again at a later post with my web camera. But this part was some what of a challenge. I had to study how the suit was made and create 5 separate parts. When it's cut out and sewn together, it will look like one whole suit.
Now, I will have to make adjustments to some of the pieces because certain body parts are bigger than the others like the arms and the legs. Because of this, I will have to increase the width of the pattern slightly by at least a 1/2 inch. But I will say that its's all coming together. I'm actually surprised I was able to make one this fast.
As of right now, I'm planning on which part I need to work on first. I could continue finish the sewing and get that knocked out in 2 days worth of time once the other patterns are made. Mean while, I also need to consider investing in better paint for that reflective shine look I've been searching for in the past year. I was convinced to get a paint booth when it's time to paint. I do have one in mind. Also, I've thought about investing in automotive paint as well. But to find a paint similar to Sunrise Red will be difficult. I'll have to find a method to pull that off. I will also need to invest in a spraygun that allows me to get that reflective look, but that's going to take some preparations. I'm also going to perform injection molding, but in its basic form based on a video I saw on Youtube. I'll post the link after sunrise to get a good idea on how it's done.
Well, that's all for now. Time to get my 40 winks. Until the next post, I'll see you around.