I'm hoping to document my first two builds, as I'm making one for myself, and one for my boyfriend!
So far, we only have my helmet printed (Anubis + cat ears) which was printed on my Anycubic Vyper in PLA, and the cut parts have been welded together with a 3d pen! I'm ordering a soldering iron this week to even out those seams, though
The visor in the attached photo is from a cheapie kids' Master Chief mask I found at a liquidation centre next to my office, which I intend on heat forming to fit my build better.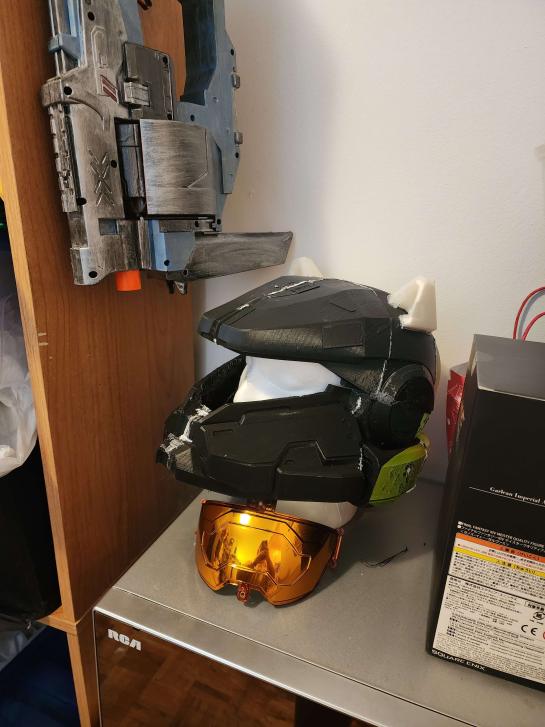 Also featured in this photo is our repainted Mauler, which will be used for my boyfriend's suit. It was on a pretty solid sale at Walmart last year. So worth it. Still functions, too!