Hello, everyone! This post is a long-time coming. Back in December, I got the bright idea to build a Master Chief suit with no experience whatsoever in 3D printing. It's been a wild ride with many trials, errors, and frustrating evenings.
I immediately found help through this forum through people like
MoeSizzlac
, who provided the files I used,
MrJamin
,
RandomRanger
, and
JGPenland
. These guys have been invaluable in solving my frustrations.
I was going to wait until the suit was completely done, but I did a test of the upper body last night, and I was so thrilled with the progress that I just had to share it. Thank you all for being such an awesome community, and I hope you like what I've got so far!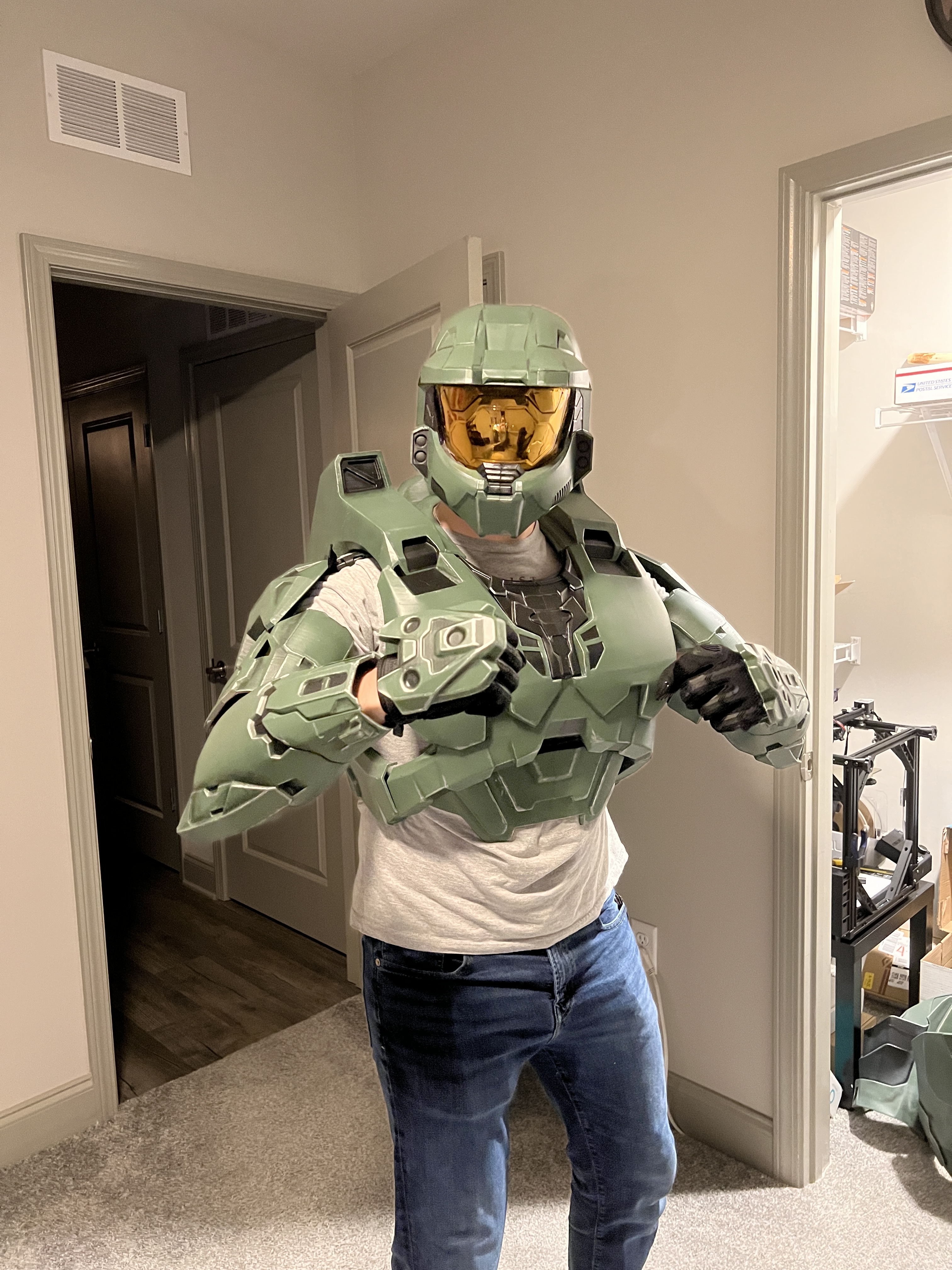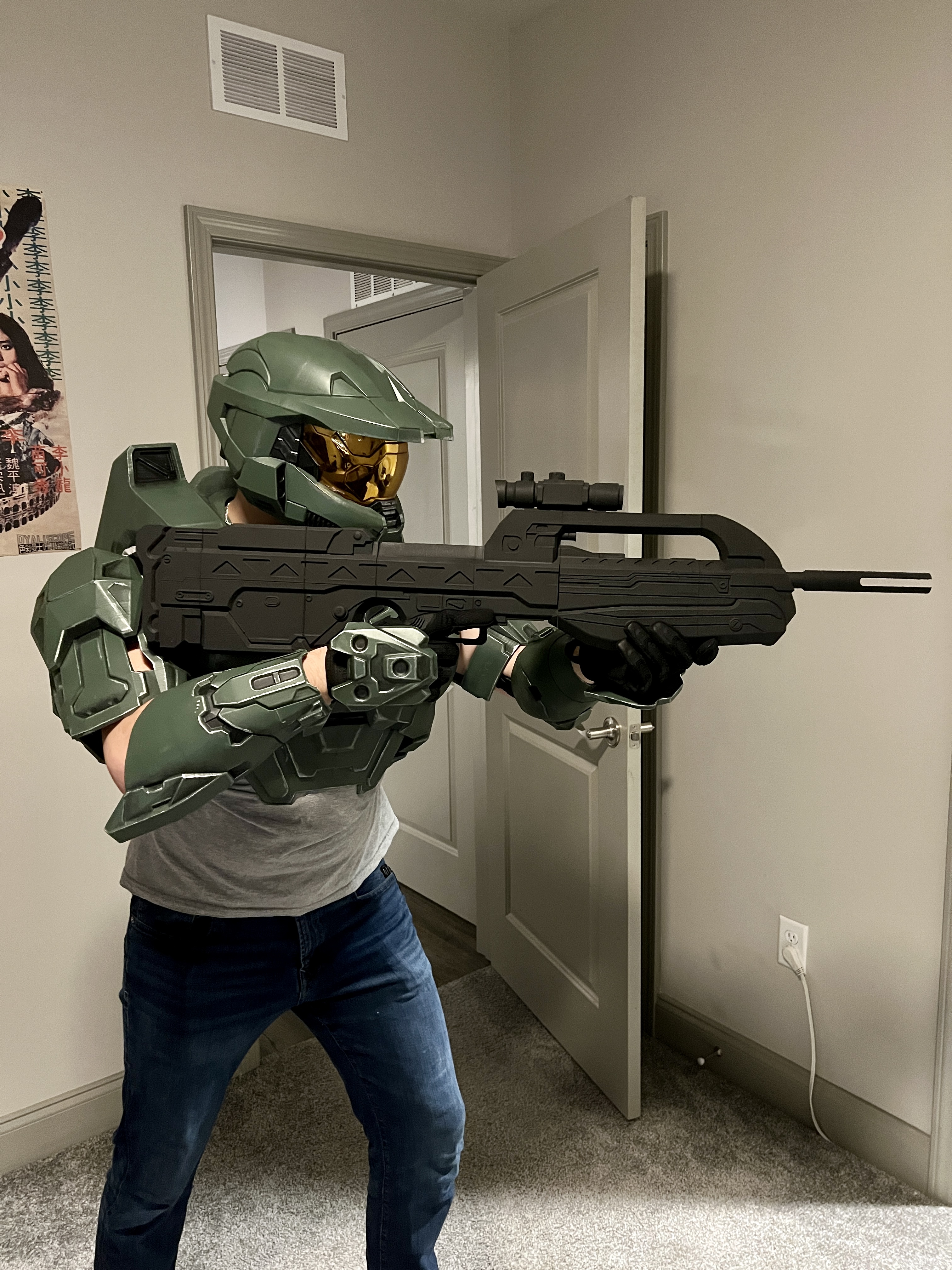 Last edited: