RXO & Keeper of Con Lists
405th Regiment Officer
Colonial Regiment
Community Staff
Ok I know its been a while and this thread should be put to bed........but my daughter just sent me a bunch of pictures from this past summer that I totally forgot about and just had to share w/ you guys. An evening stroll on the boardwalk at Pier Village just to say hello......and maybe dance a little.
I love this place!!!!
Tees, tanks, and shirtless and I'm in full armor.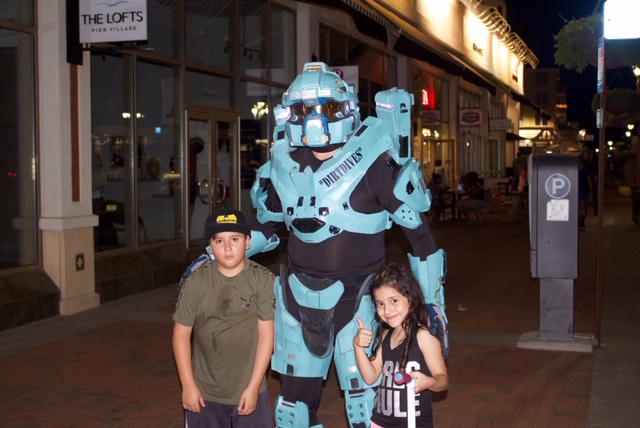 The boy looks like he was thrilled to be here!!!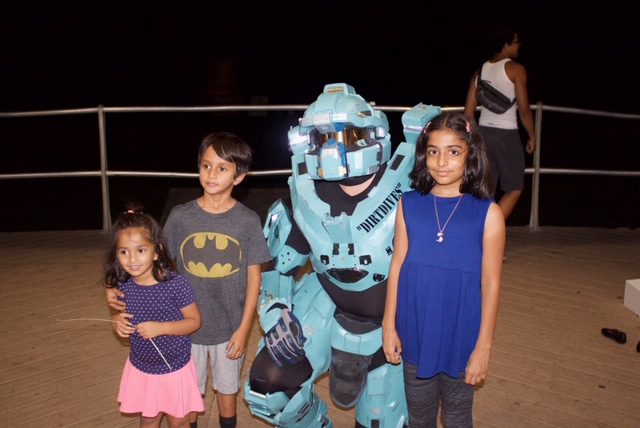 Everyone is looking at a different camera and my eyes were closed.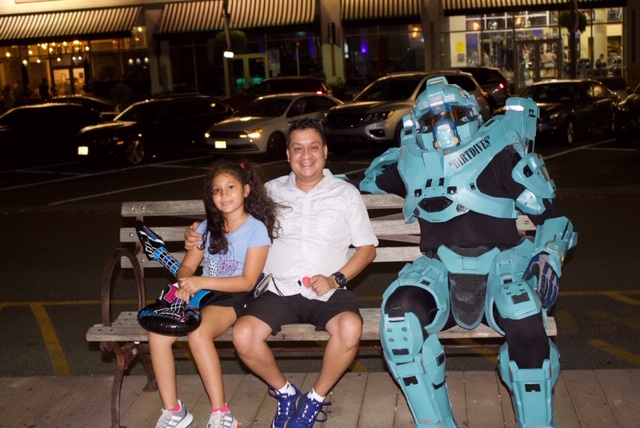 Just imagine turning around and seeing me sitting next to you.
Next were poses:
Wasn't sure which to go w/ .....the college prep look or....... Nouveau riche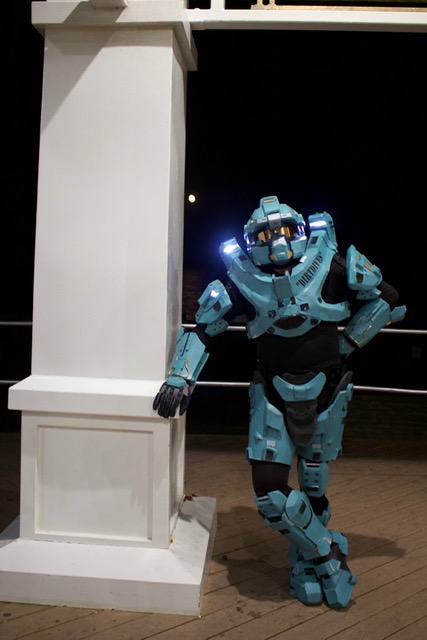 Now these guys actually hopped out of their car to take a picture......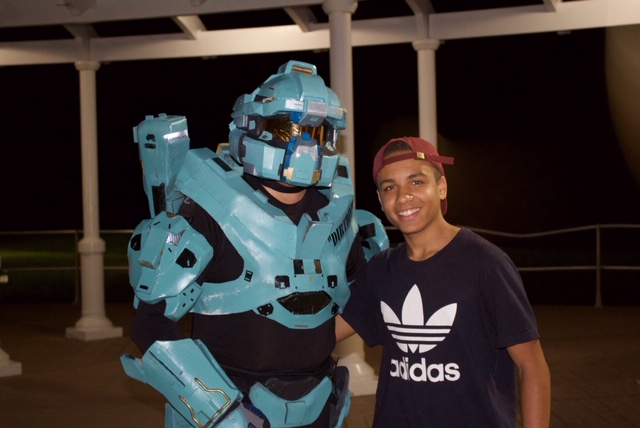 By then I got a little hungry but they wouldn't let me in. Said I was over dressed........
Started posing outside of the gym......Not easy to do a Front Lat Spread in armor.......I did however manage to interrupt everyone's workout so.....Go Fire Team Off the Rails!!!!
Then I got tackled by this kid!!! Knew exactly who I was.....a transformer.........shesh!!!!
Did a little shopping......Think this fits?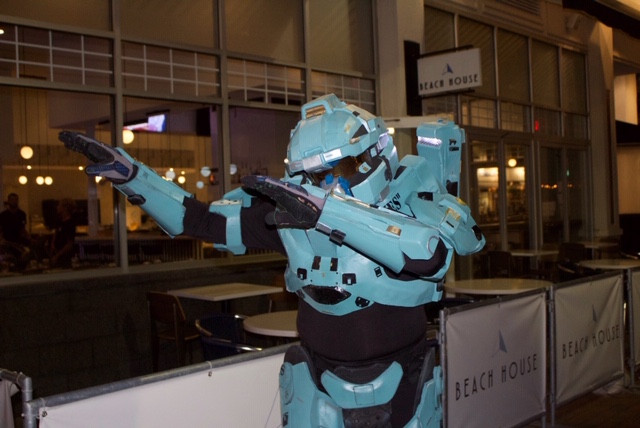 Oh yes I did!!!!!!
I know I promised you a dance......but I can't post it on the thread right now.....Ok so I think we can now put this thread to bed....Have a great summer everyone!!!!!