Well, today is tomorrow, so apologies for the delay. But I hope the wait was worth it
Now, for your viewing pleasure...
Grip: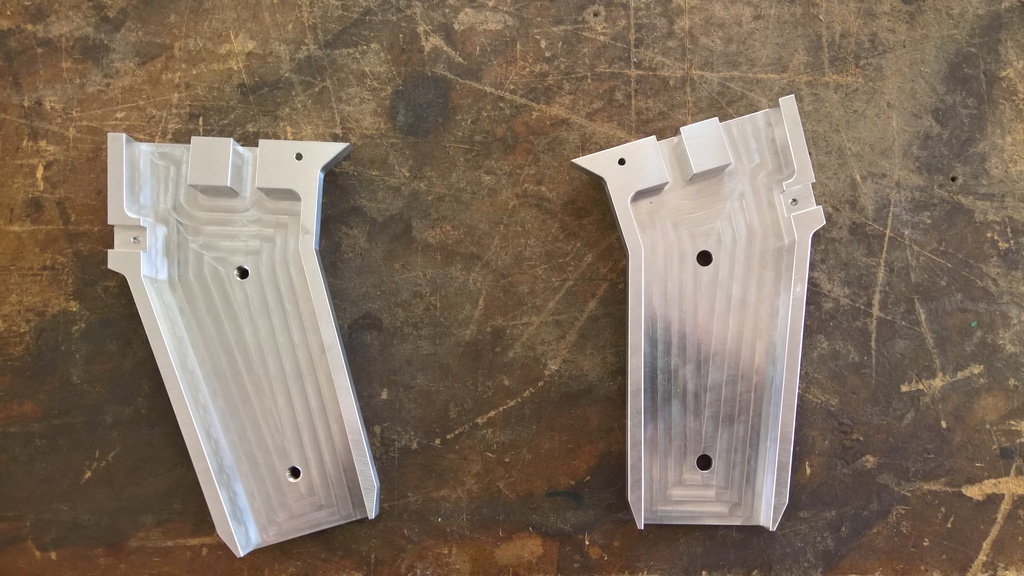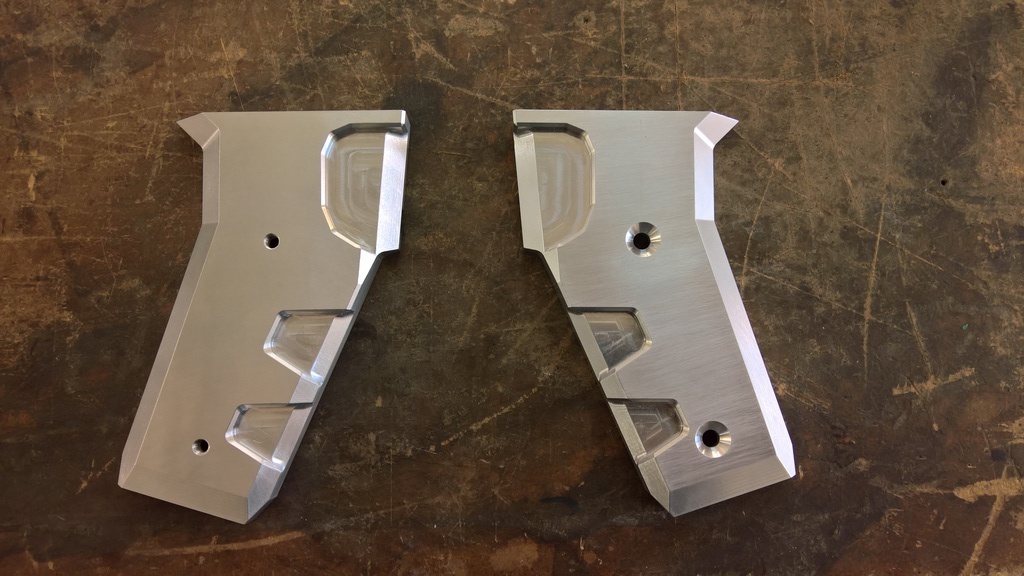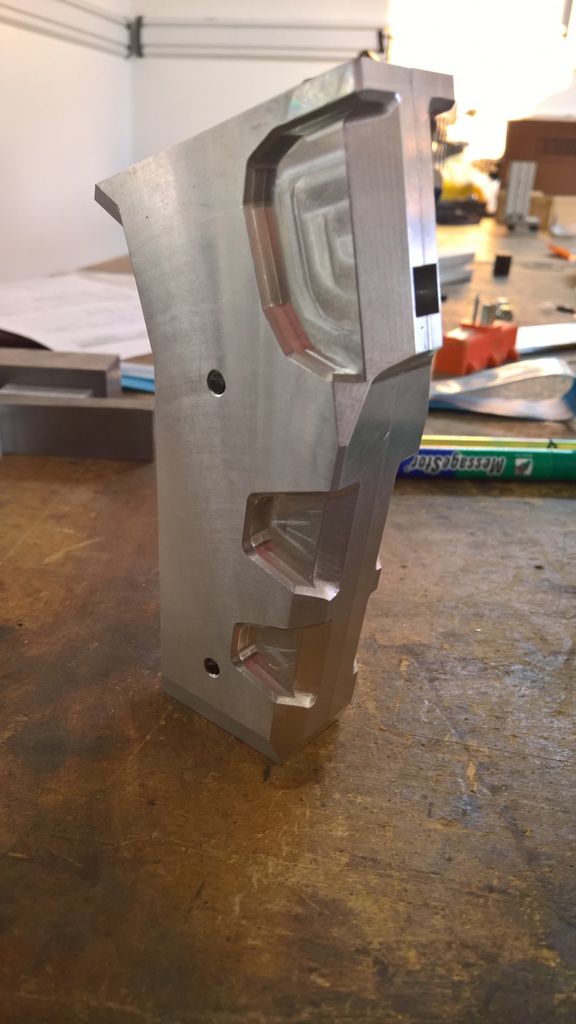 Right Center Receiver: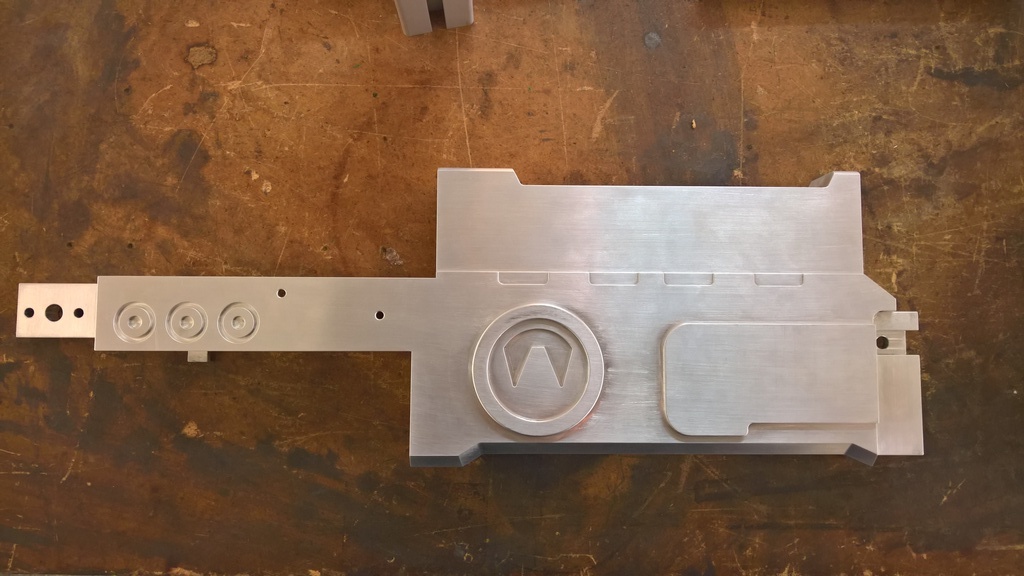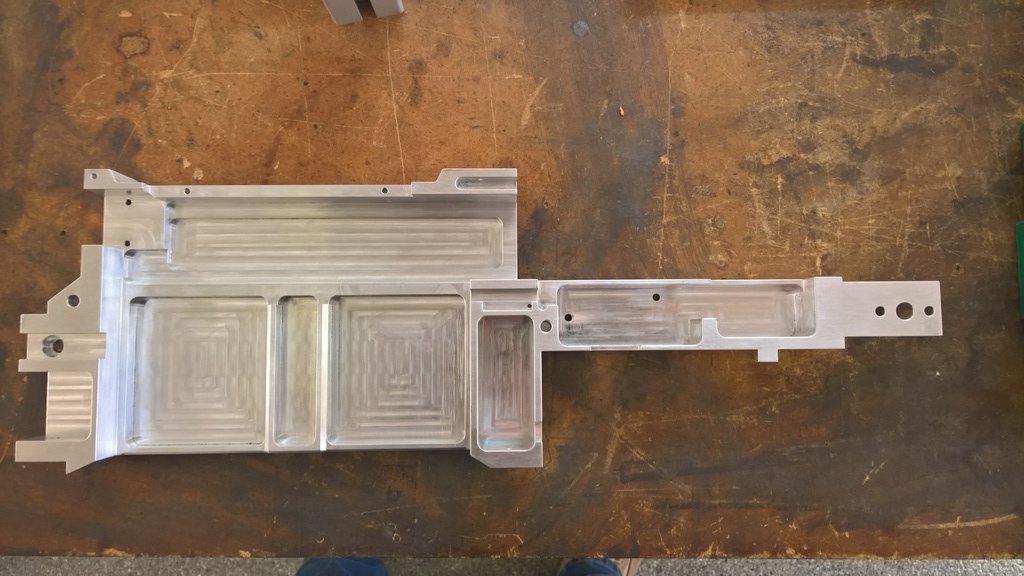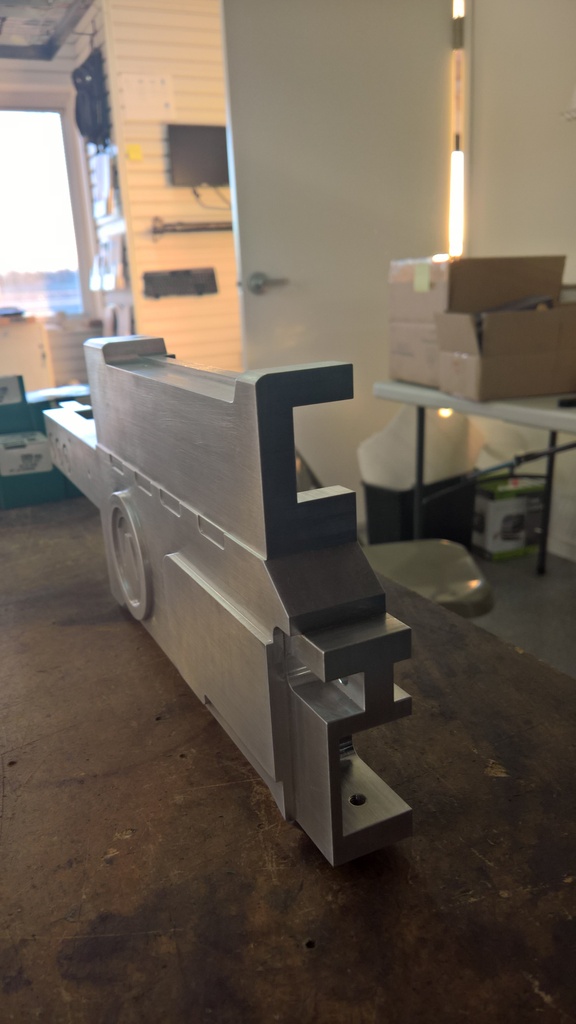 Left Center Receiver: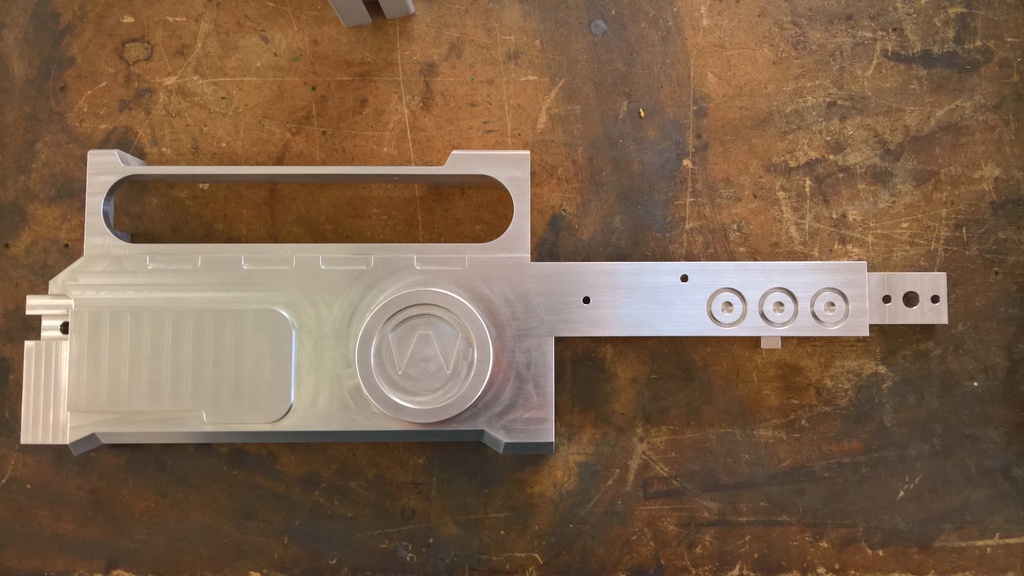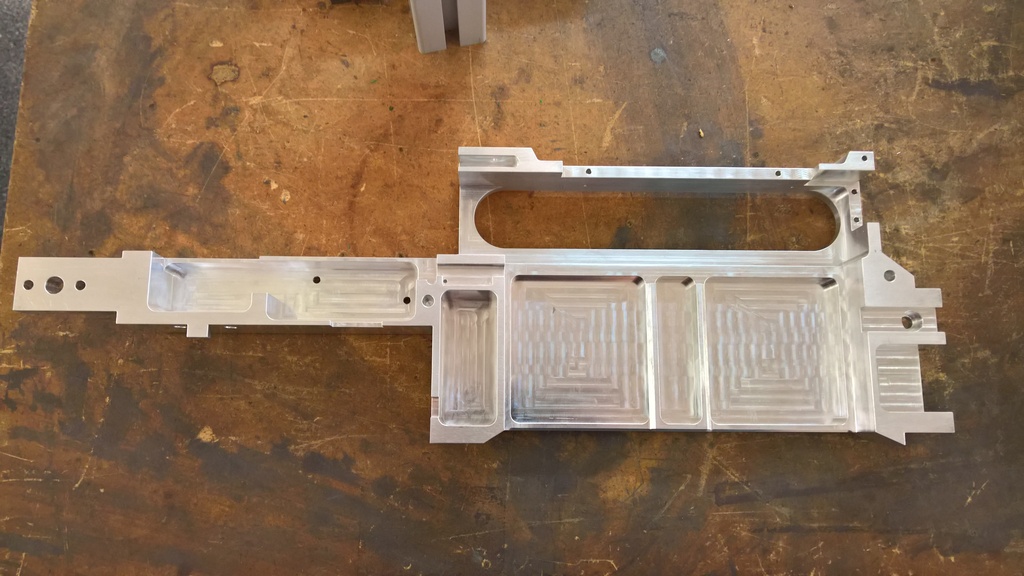 Front Receiver:
Left Assembled Body: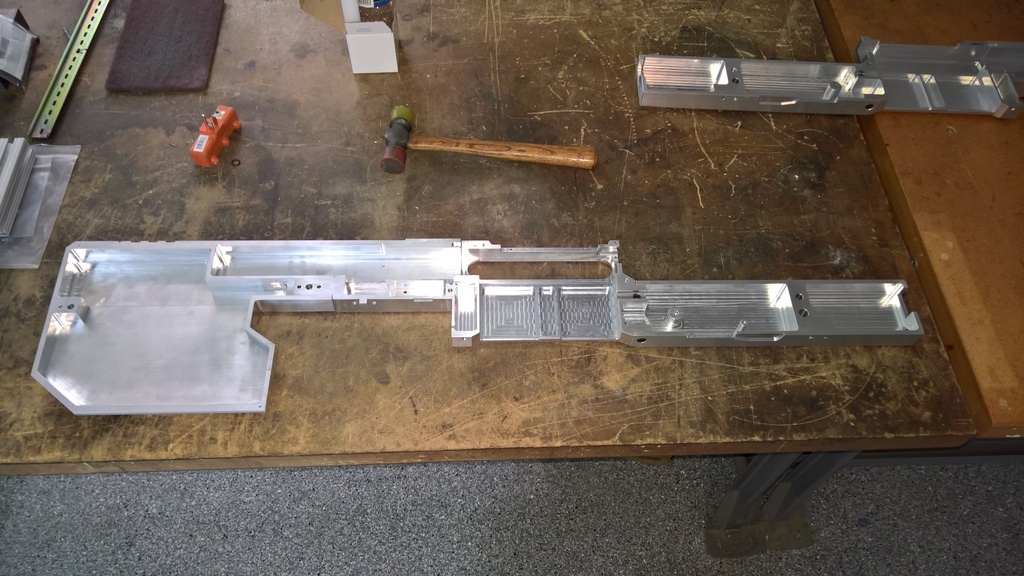 Right Assembled Body: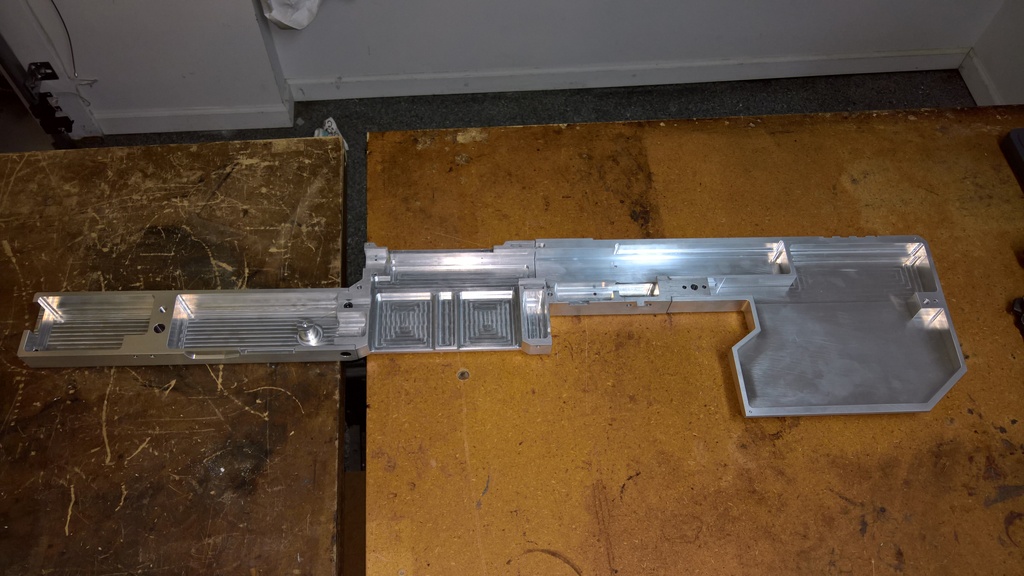 Bolt Carrier Loose Assembly: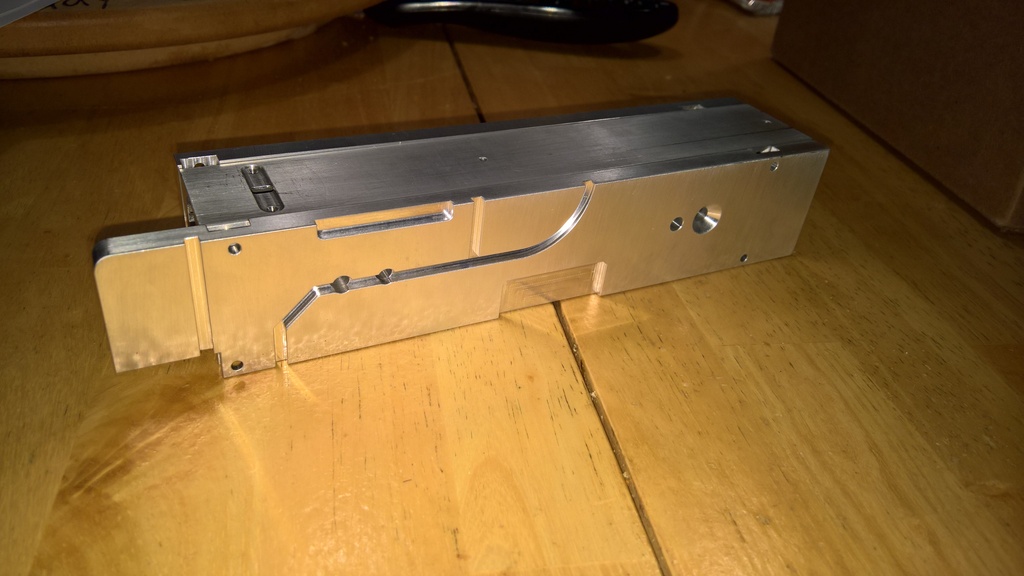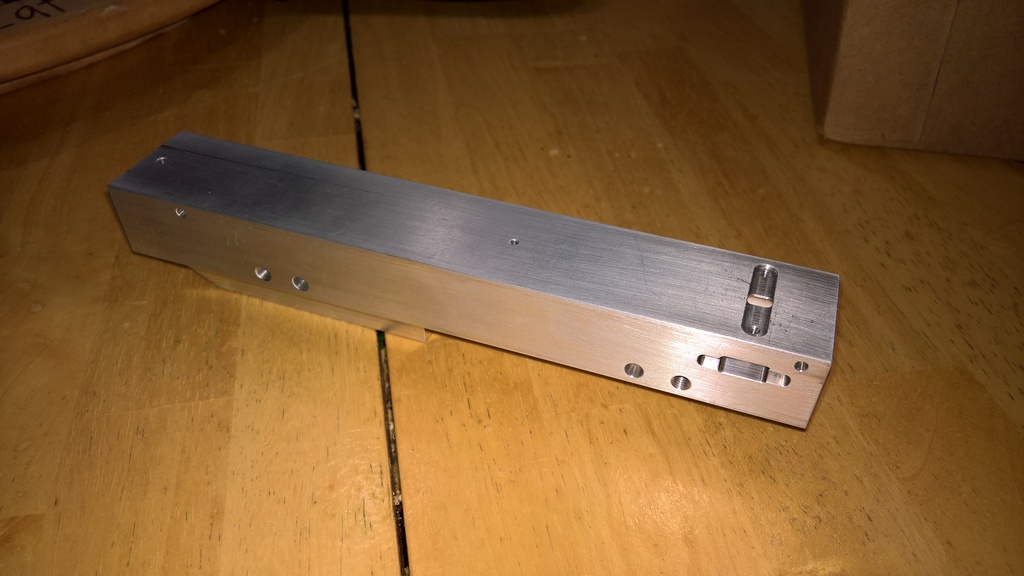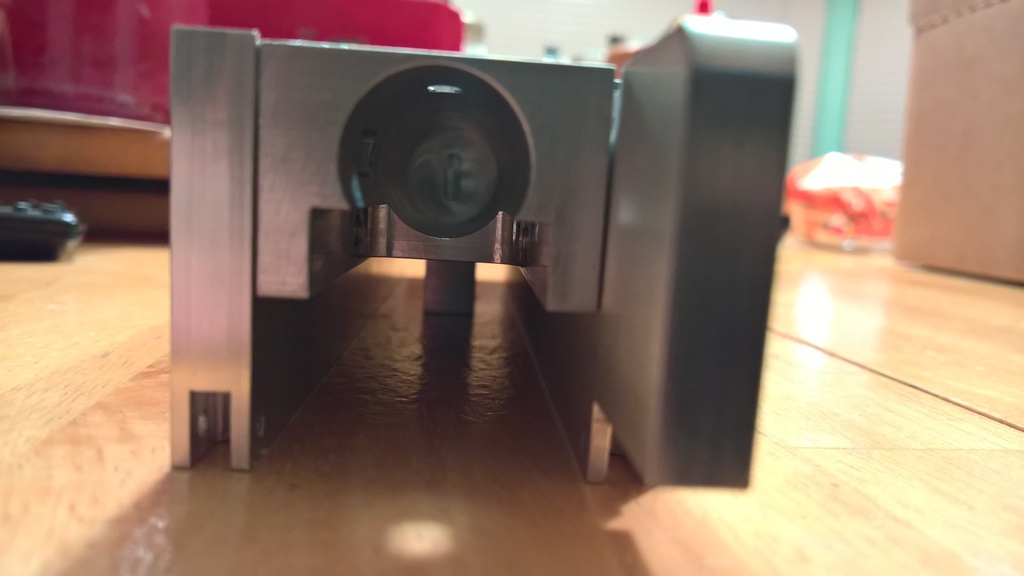 Body Loose Assembly: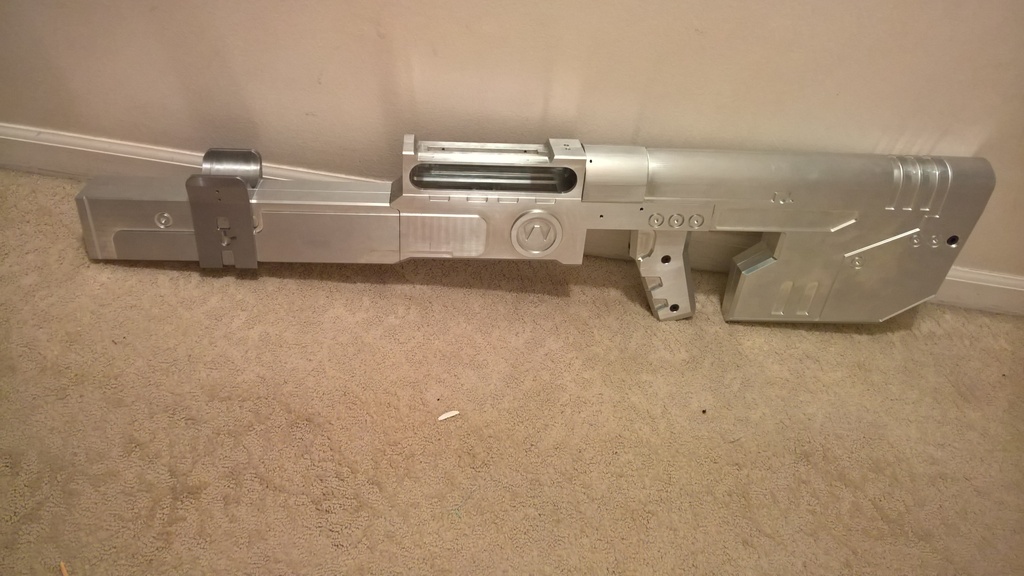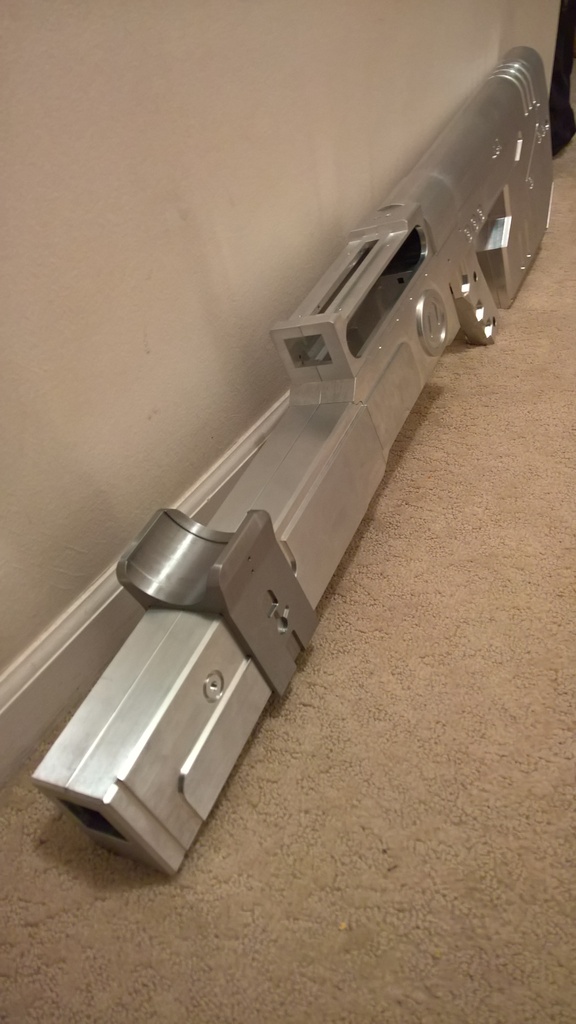 So that's all for now. I will be machining more parts over the next coming weeks. I just want to take a quick second to thank you guys for the support. This project is slowly becoming reality, and it feels amazing to finally have something in hand. And again, sorry for the delay, but I hope it was worth the wait! See you guys soon.