The more footage I see from the upcoming Halo 4 game, the more I become attuned to the new armor.
I really like the tankish heavy new look, I think 343 did an awesome job on the redesign of the chief's armor. So it's time to build one for myself.
First question: Are there any foam templates out there by now?
If that's not the case, well, i guess I have to do it myself.
I already started unfolding some files and I wanna share them with you guys.
If anybody's going to use them, let me know what you think about it.
Since Dropbox removed their public folders links for single download aren't working anymore. You can find all the files here.

Dropbox Download:
Download Mirror:
Gofile is a free and anonymous file-sharing platform. You can store and share data of all types (files, images, music, videos etc...). There is no limit, you download at the maximum speed of your connection and everything is free.
bit.ly
Boots:
(by KingRahl)

Download H4 Boots Foam Template
Shin
(by Rhinoc)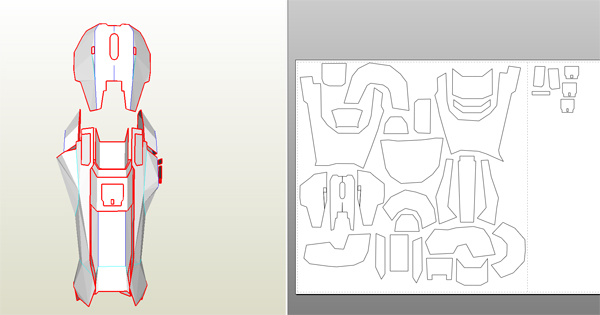 Download H4 Shin Foam Template
Thigh
(by KingRahl)

Download H4 Thigh Foam Template
Ab Plate + Cod
(by KingRahl and Rhinoc)

Download H4 Thigh Foam Template
Butt
(by monkeyfuj)

Download H4 Butt Foam Template
Torso
(by monkeyfuj)

Download H4 Torso Foam Template
Forearm
(by KingRahl)

Download H4 Forearm Foam Template
Biceps
(by L3X BLU3R1V3R)

Download H4 Biceps Foam Template
Shoulder
(by monkeyfuj)
For a better version have a look at EVAkura's new shoulder template

Download H4 shoulder Foam Template
Other links:

Helmet
Download H4 Helmet -Foam unfold
Modeled and unfolded by KingRahl
Foam unfold by McPrimus
Not recommended due to inaccuracies:

Shin
(by Rhinoc)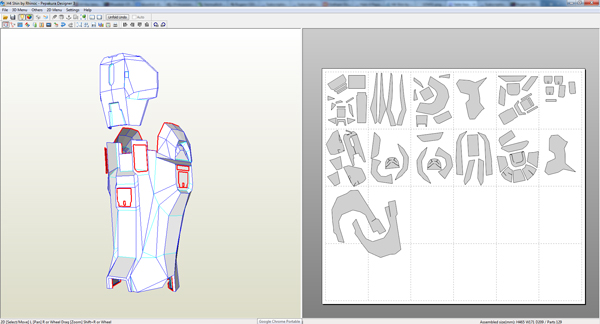 Download H4 Shin Foam Template
Mirror
Front Cod:
(by monkeyfuj) (
not recommended
)
Download H4 front cod
Mirror
Simplified Back Cod:
(by yeinso) (
not recommended
)
Download H4 simplified back cod
Mirror
Last edited: