ADD UPDATE...
RIP KAT. The Halo 4 Air Assault helmet has been uploaded to the beginning of the thread.
http://1drv.ms/1oLy5z9
I've been tinkering with some very rudimentary rendering in blender. In addition to the air assault render below I updated the summary image at the beginning of the thread (you should check it out).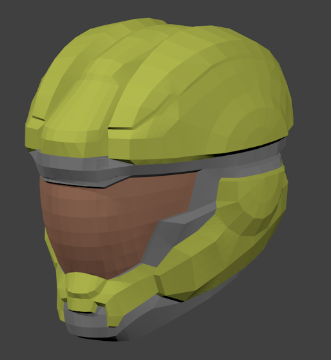 I try not to fill up your page with useless post. But every now and then, I just have to stop in and Say how Awesome your work is. Thank you for sharing Your hard work
Thanks much thorn696. I haven't heard from you in a while and hope you are well. I really appreciate the feed-back.
I'll admit that it disheartens me a bit when little to no one comments in the thread. I would like to hear what people think of the models.
Last edited by a moderator: